To inquire or book call us toll-free at 877-651-7867, or fill out one of the forms below:
For photos, information, and rates,
click on resort name below: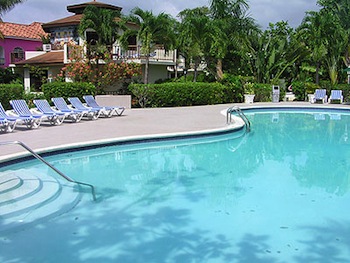 Coco La Palm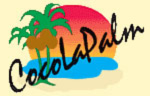 Rooms, Suites, Breakfast Included, Pool, Free Wifi, Wheelchair Accessible, Weddings, Air Conditioning, In Room Safe, Restaurant, Beach Resorts, Flat Screen TV, Irons, Jacuzzi, Kitchenettes, Mini Fridge, Spa
"Experience Jamaica" at Coco La Palm Resort. Minnesota family owned and operated, this hotel offers modern and spacious rooms and suites right in the middle of Negril's famous seven mile beach.
Featuring 2 pools, restaurant and beach bar/ grill and includes continental breakfast.
Winner of the 2015 Trip Advisor award of excellence!
Coco La Palm Rates
CocoLaPalm Regular Rates 2018
Rates include Continental Breakfast for two persons
(4 persons in a two bedroom)

TO BOOK Please Use: INQUIRY FORM or Call Toll-free: 877-651-7867
All rates in $US
Rates INCLUDE all Jamaican tax and hotel service charges
Rates also INCLUDE $4/bedroom/night Jamaican room tax
Above rates are based on single/double occupancy (except where indicated)
Required Deposit: 2 nights (Summer)/ 3 nights (Winter)
Dates
Coco - Standard
Max Occupancy: 2 persons
Coco - Deluxe or Coco Deluxe
Max Occupancy: 2 persons
Coco - Superior
Coco - Coco Suite
Max Occupancy: 3 persons
Coco - Junior Suite
Coco - One Bedroom Suite
Coco - Two Bedroom Suite
(4 persons)
(Suite "A" N/A)
Click For:
2018 ONESTOP COCO SUMMER SALE (CCSS2018)
Travel: Apr 15 - Jul 31, 2018
and
Aug 7 - Sep 30, 2018
Book by Apr 14, 2018

Mar 1 - Apr 14, 2018
$183
$224
$237
$243
$275
$220
$310
Apr 15 - July 31, 2018
$154
$197
$210
$213
$217
$210
$243
Aug 1- 6, 2018
$185
$237
$253
$255
$260
$253
$292
Click For:
2018 ONESTOP CRAZY COCO FALL SALE (CCFS2018)
Travel: Oct 1 - Nov 27, 2018
Book by Apr 30, 2018

Aug 7 - Dec 19, 2018
$154
$197
$210
$213
$217
$210
$243
Dec 20, 2018 - Jan 1, 2019
$218
$266
$279
$327
$327
N/A
N/A
Max Persons
Two
Two
Four
Two
Two to four
Two or four
Four to six
Please note: Room location request only!...not guaranteed
7 night min stay required for travel in February
Extra persons: $45/night (Rate includes Continental Breakfast)
Children under 12 free with parents. Continental breakfast $5.20 per day
Rollaway beds or cots: $28/night extra

Halloween Buffet Surcharge: Add US$15.00 per adult/US$7.50 per child
for stays that include Oct 27, 2018
2018 Halloween Theme: TBD

RESORT CANCELLATION POLICY:
Apr 16 - Dec 19: 1 week notice/Dec 16 - Apr 14: 2 weeks notice - Full Refund
Within min. time period - Winter: 3 night penalty
Within min. time period - Summer: 1 night penalty
Short stays and no shows: penalty as above

CREDIT CARD POLICY
Credit Card refunds subject to 5% refund charge

Rates subject to change without notice
back to top