To inquire or book call us toll-free at 877-651-7867, or fill out one of the forms below:
For photos, information, and rates,
click on resort name below: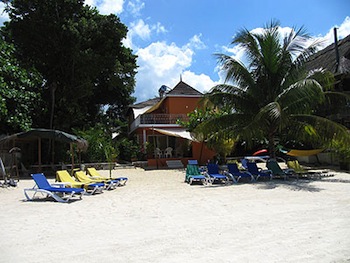 SeaSand Eco Villas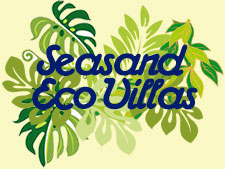 Villas, Staff, Eco-friendly, Free Wifi, Air Conditioning, Beach Resorts
Relax and unwind into a mellow Jamaican vibe.
SeaSand Villas comfortable accommodations, reasonable rate, attentive staff and Negril beach location ensure a memorable Jamaican vacation.
Enjoy a comfortable, casual "home away from home" vacation in their 2, 3 or 4 Bedroom Villas,
Your own cook/housekeeper included.
SeaSand Eco Villas Rates
Rates 2018

TO BOOK Please Use: INQUIRY FORM or Call Toll-free: 877-651-7867
All rates are in $U.S.
Rates are per villa per night
Rates DO NOT INCLUDE 10% Jamaican tax
Rates also DO NOT INCLUDE $1/bedroom/night Jamaican room tax payable at hotel
All rates based on single/double per bedroom
Required Deposit: 25% of total stay
Dates/Villa
Soon Soon
(3 Bedrooms)
Native Son
(4 Bedrooms)
Other Side
2 Bedroom


Other Side
1 Bedroom

Dec 15, 2017 -
Apr 14, 2018
$530

$530
$390

$220
ONESTOP FREE NIGHTS SPECIAL
Apr 15 - Dec 14, 2018
Click for Details
Apr 15 - Dec 14, 2018
$420
$420
$300
$150
Late July to early August - blacked out for ATI/Dream Weekend
Maximum Occupancy
7
(6 comfortably)
10 with 2 or more children
or 8 adults)
4
2
Rates include housekeeper/cook from 9 a.m. to 6 p.m. daily
Extra person charge (over maximum) - $30/day

RESORT CANCELLATION POLICY:
Winter: N/C if cancelled outside 3 weeks from arrival
If within 3 weeks, no shows and short stays - loss of deposit.
Summer: N/C if cancelled 2 weeks prior;
If cancelled within 2 weeks, no shows and short stays - loss of deposit.

CREDIT CARD POLICY:
All credit card refunds will incur a 5% refund charge

Rates subject to change without notice
back to top