To inquire or book call us toll-free at 877-651-7867, or fill out one of the forms below:
For photos, information, and rates,
click on resort name below: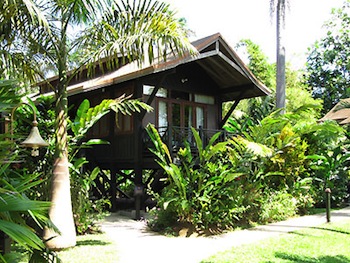 Sunset At The Palms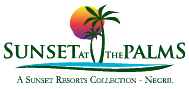 All Inclusive, Cottages, Suites, Free Wifi, Spa, Pool, Gym, Entertainment, Weddings, Adults Only, In Room Safe, Jacuzzi, Mini Fridge, Water Toys, Air Conditioning, Cable TV, Snorkeling, Multiple Restaurants, Bars, Deluxe, Swim Up Bar, Beach Resorts, Tennis Courts
From the moment you enter the lobby of this unique Negril, Jamaica resort hotel you will be captivated by this lush natural hideaway.
Your all-inclusive, adult only, vacation begins when you step into your chic "tree-house" style accommodations.
Voted top ten for romance on Trip Advisor.
Received a Certificate of Excellence from Trip Advisor 2015
The Jamaica Ministry of Tourism has awarded Sunset at the Palms the Tourism Service Excellence Award for the Negril area
Sunset At The Palms Spa
Spa
At Sunset at the Palms, it's our mission to help you relax. Should there be any residual stress trying to sneak in on your vacation, we highly recommend a visit to the Treatment Garden.
Here our professional team of therapists will ensure that you receive the perfect remedy to whatever may ail you, body or soul. Between the sumptuous massages, the indulgent facial treatments and the full-service beauty salon, you'll return home a completely new person, ready to tackle whatever life may throw your way…
The spa is open daily from 9:00 am - 6:00 pm.
Please note that spa treatments are not included in the all-inclusive vacation price.
Prices and Services subject to change without notice.
Massage
Massage therapy is available in the treatment garden or on the beach. Please schedule your preferred location at time of appointment.
A relaxing massage using Jamaican Coconut Oil to melt away the stress
Coconut Oil Massage
60min - US$90.00
45min - US$75.00
30min - US$60.00
Aromatherapy Massage
60min - US$100.00
45min - US$85.00
Deep Tissue Massage
60min - US$120.00
30min - US$70.00
His & Her Couples Massage
60min - US$165.00
45min - US$135.00
Reflexology Massage
50min - US$75.00
30min - US$55.00

Facials
Improve your skin's health and appearance and choose from a variety of skin treatments, including: steam, exfoliation, extraction, creams, lotions, facial masks, peels, and massage.
Mini Facial - 30min US$50.00

Body Treatments
Coffee Sugar Body Scrub – A special blend of Blue Mountain coffee with pimento essential oil is used in this invigorating body scrub. Helpful in reducing the appearance of cellulite. 40min - US$65.00
Sea Salt Scrub - peppermint essential oil, natures sea salt and moisturizer work together to exfoliate dead cells from the skin and removes accumulated residues and skin impurities. It also stimulates circulation. 40min - US$60.00
Yardie Brown Sugar - a complete Jamaican treatment using our Brown Sugar with Pimento Oil a treatment that ease muscles aches. It relieves stress while the skin is revitalized. 40min - US$60.00
Milk & Honey Wrap - revitalize the body with a wrap that detoxifies the body while soothing, relaxing and nourishing the skin. 40min - US$120.00
Clay Body Warp – The use of mud clay in beaty and therapeutic rituals has been long chronicled the world over. This wrap nourishes the skin with minerals and hydrates while removing impurities. 40min - US$80.00
back to top