To inquire or book call us toll-free at 877-651-7867, or fill out one of the forms below:
For photos, information and rates:
Click resort name on map.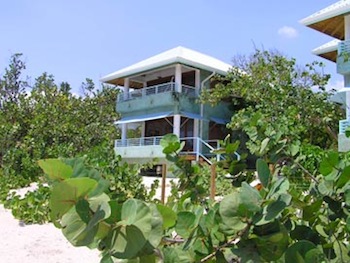 Idle Awhile - The Cliffs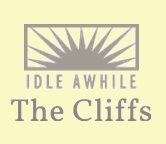 Villas, Suites, Pool, Free Wifi, Weddings, Adults Only, Air Conditioning, Beach Shuttle, Full Kitchens, In Room Safe, Flat Screen TV, Chef Available, Shuttle to Beach, Water Access, Cliff Resorts
Idle Awhile The Cliffs consists of 3 beautiful 2 story, Sea Side Villas
and 4 spacious Garden Suites providing the utmost in privacy and chic comfort.
Located a world apart on the dramatic coral cliff side of Negril, Jamaica
yet a short taxi ride away from restaurants and nightlife of the vibrant West End.
The seaside pool and sundeck complete this idyllic hideaway!
Guests are welcome to go to sister resort Idle Awhile - The Beach - complimentary shuttle!
Just a quick walk from the other sister resort, Idle Awhile - The Villas
Idle Awhile - The Cliffs
Resort Amenities
Hide Awhile's tropical chic design blends rustic elements and local art, with contemporary comforts, extending indoor living space outside.
With three Caribbean style villas overlooking the Sea, and four studios nestled amidst shaded canopies of lush green, you will relish in the idyllic tropical setting.
Hide Awhile...a feast for the senses!
Warm tropical colours, cool tile floors, outdoor showers, vibrant sunsets, dazzling blue sea, soft luxurious linens.
With sensational sunset vistas on the cliffs of Negril,Jamaica (just past Negril Lighthouse), Hide Awhile Villas offers serene elegance.
Each Ocean View Villa is a private 2 storey retreat designed to provide a secluded, serene escape to paradise.
4 Garden Suites are spacious and also have kitchens
Reconnect with nature and someone special!
Wi-Fi FREE and available throughout property
Check-In: 3:00 pm / Check-out: 12 noon
A spacious freshwater seaside pool and sundeck with umbrellas and chaises serves a maxium of 20 guests
Enjoy pristine waters of the Caribbean Sea, with swimming and snorkeling access from a beautiful cut stone tanning deck
Wake up to the sounds of birds & the sea and delight in spectacular sunsets from your upper or lower balcony
Pool towels provided
The spa at Couples Swept Away, accessible to Hide Awhile guests, takes personal pampering to a new level of delight. An indulgent menu of services includes massage, body wraps and body scrubs, facials—all using local ingredients such as ginger, lemon grass and sugar cane.
A massage in the privacy of your room can also be arranged.
Hide Awhile is located a short taxi ride away from restaurants and nightlife of the vibrant West End, and twenty minutes away from Idle Awhile's beach.
A complimentary morning and afternoon shuttle is provided daily for guests who would like to enjoy a day on the beach at sister resort Idle Awhile.
The shuttle leaves at 11:00 am for the beach. The return shuttle departs at 4:00 pm
Breakfast and lunch are served alfresco by the Pool overlooking the cliffs.
Delight in Jamaican specialties, prepared from scratch.Not to be missed, the assortment of tropical fruit such as ackee, breadfruit, june plum and soursop is as mouthwatering as it is unique to the island.
In–room dining is also available.
Private chef can also be arranged.
Wedding, family reunions, girl friends vacation, romantic getaways and retreats
Accommodations/Villas
Ocean View Villas (3)
The spacious 1 bedroom/2 bath with extra double bed, two story Ocean View Villa boasts charming verandahs, a separate living room, dining area, full kitchen and outdoor shower.
A generous king-size bed, queen size day bed highlights the deluxe comforts for a family or two couples.
Ample amenities include Gilchrist and Soames bath products, two satellite cable flat screen TVs, a CD alarm player, in-room safe, telephone, and free wireless internet.
The bedroom enjoys air-conditioning as well as ceiling fans.
In-room dining is available from 7:30am to 8:00pm daily; a private chef can also be arranged. {Sleeps four}
Accommodations/Suites
Garden Suites (4)
Nestled in the tropical gardens, these spacious suites feature a private verandah with dining table, hammock or lounge seating, and a fully equipped kitchen.
A generous king-size bed and spacious bathroom highlight the deluxe comforts.
Ample amenities include Gilchrist and Soames bath products, satellite cable flat screen TV, a CD alarm player, in-room safe, telephone, and free wireless internet.
Every room enjoys air-conditioning as well as ceiling fans.
In room dining is available from 7:30am to 8:00pm daily; private chef can also be arranged. {Sleeps two}

back to top