To inquire or book call us toll-free at 877-651-7867, or fill out one of the forms below:
For photos, information and rates:
Click resort name on map.
Countdown to Carnival
Come celebrate one of the island's most popular festivals, Carnival. A week long celebration, with popular musical entertainment and parades, it's a party that spreads across the entire island, as one of the most renowned Caribbean festivals.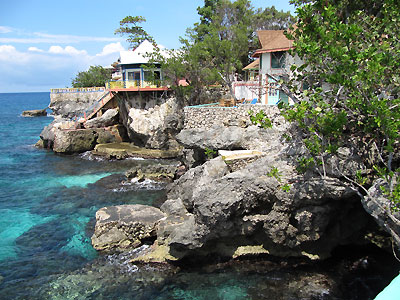 Xtabi Resort

Cottages, Studio, Rooms, Restaurant, Free Wifi, Pool, Sea View, Water Access, Snorkeling
Xtabi - Meeting Place of the Gods.
The name is as exotic as the quaint cottages and octagon shaped bungalows perched atop rocky terraces overlooking a turquoise Caribbean Sea.
Swim and snorkel in a tropical lagoon or sip a cool island drink while you watch the famous Negril, Jamaica sunsets bursting in technicolor display.
Xtabi Resort Photos
The Seaside Cottages
"Old Negril style" romantic 1 and 2 story seafront cottages have either
private outdoor shower or ensuite stone shower enclosure.
All are fan cooled and have a refrigerator.
Hand carved stairs from living area of
two story cottages lead to thatched roof loft bedroom.
Cottages #1 and #4
Two story with kitchen
Cottage #1
Seafront 2 story, King bed, kitchen and fan cooled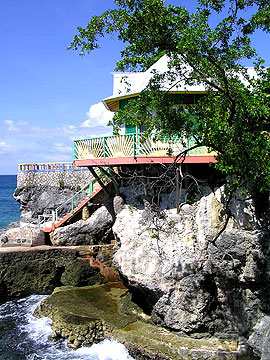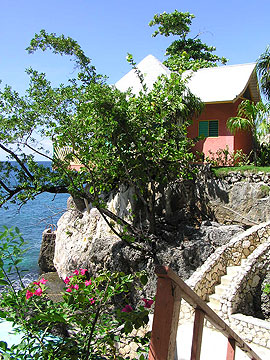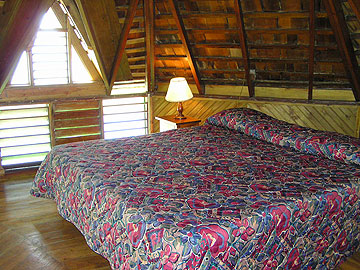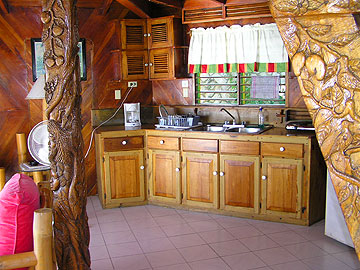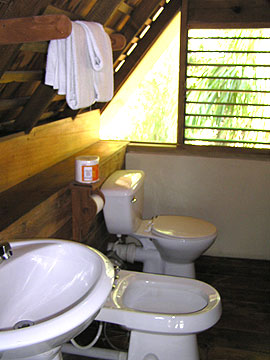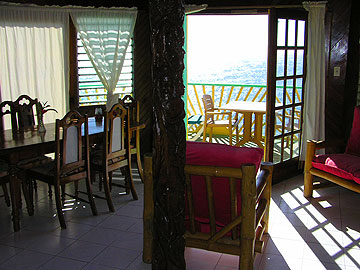 Cottage #4
Seafront 2 story, King bed, kitchen and fan cooled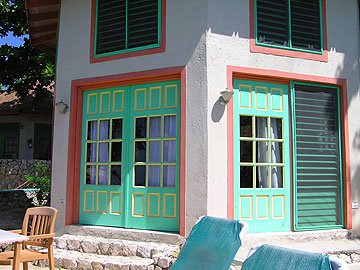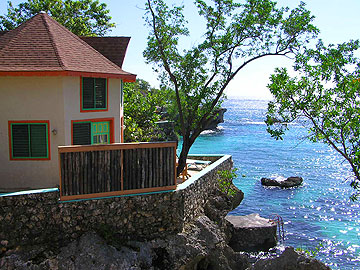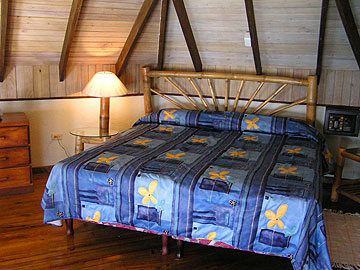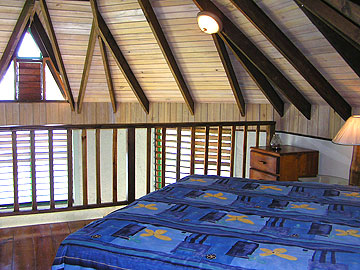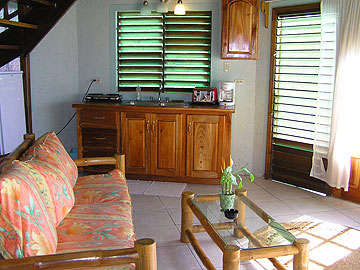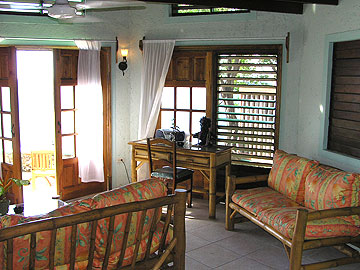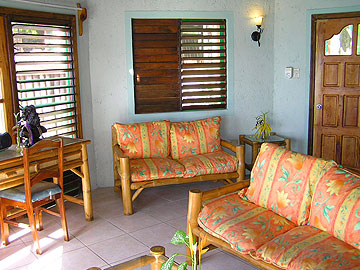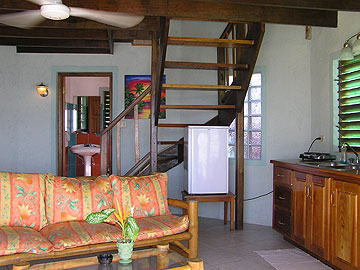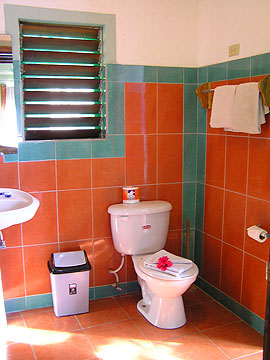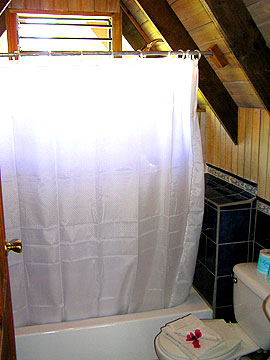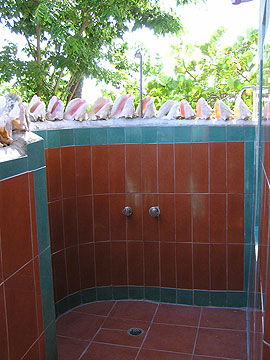 Cottage #2, 3, 5 and 6
One story cottages 2,3 & 6 have a king bed,
#5 has a queen bed. All with refrigerator
and private deck with full sea view
Cottage #2
Seafront with A/C, King bed and refrigerator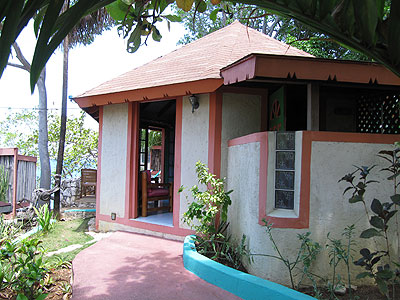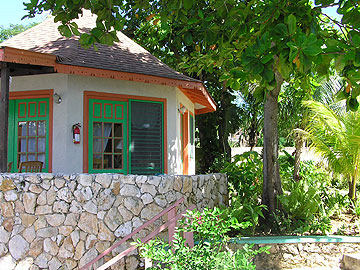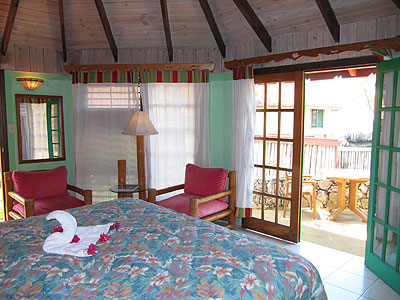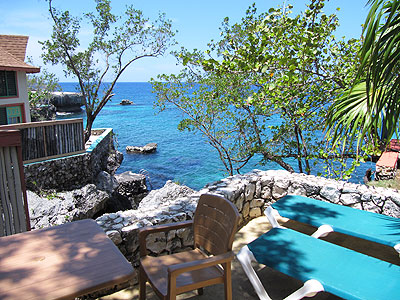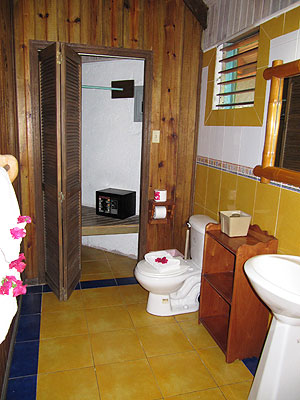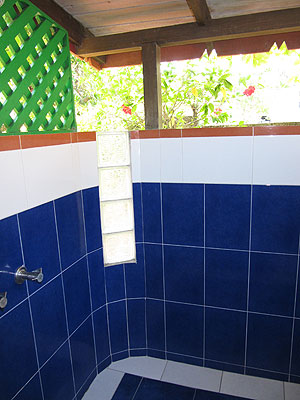 Cottage #3


Seafront with A/C, King bed and refrigerator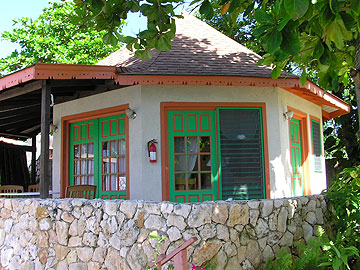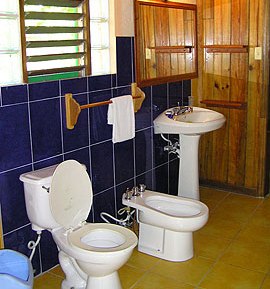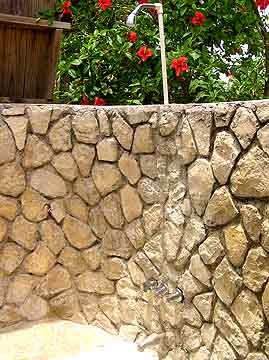 Cottage #5
Seafront fan cooled with Queen bed and refrigerator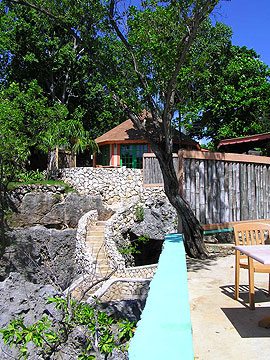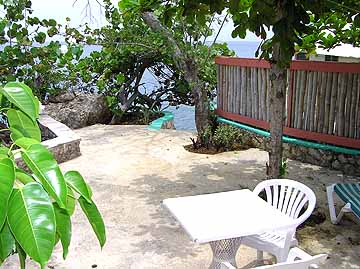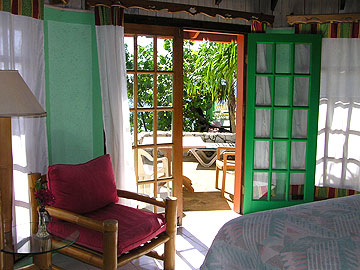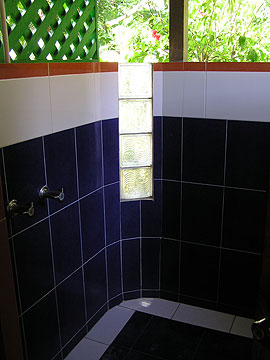 Cottage #6
Seafront with , A/C, King bed and refrigerator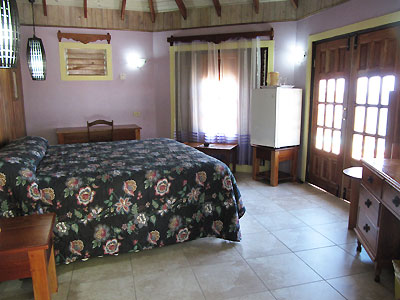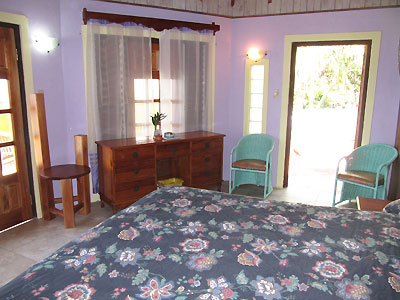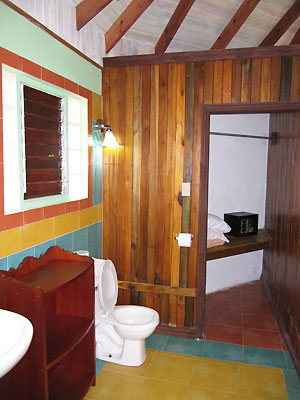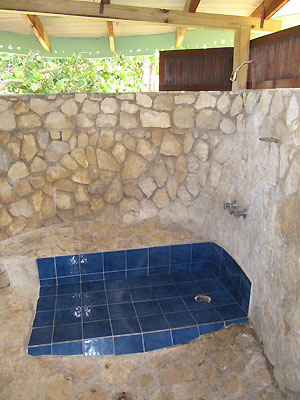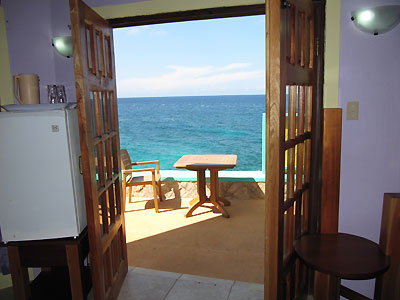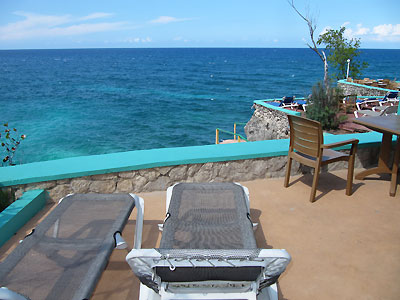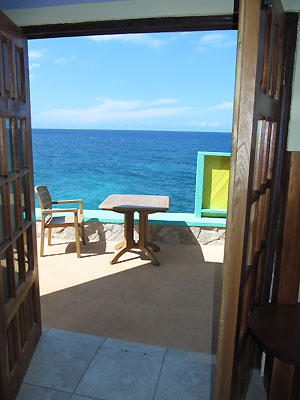 The Studio
Standard room 21 is a cozy cottage
with living area and kitchenette
and veranda overlooking the garden and pool.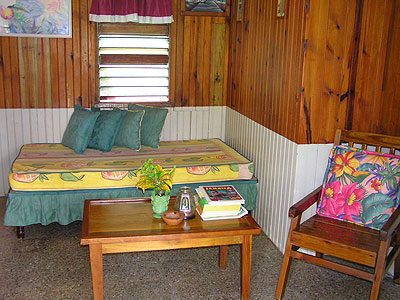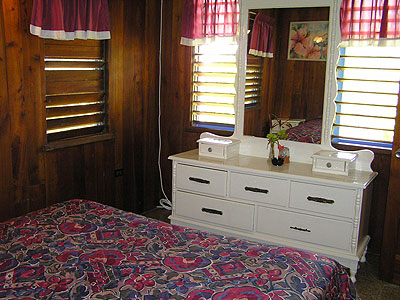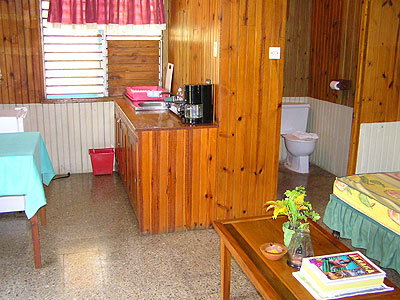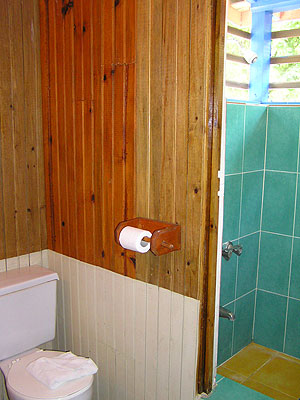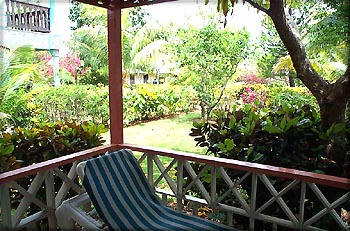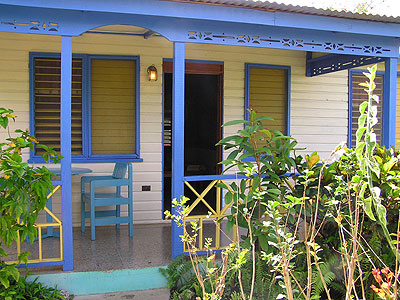 Garden Side Standard Rooms
Standard rooms are located
garden side across the road from the sea and adjacent to the pool.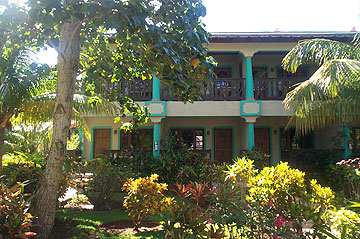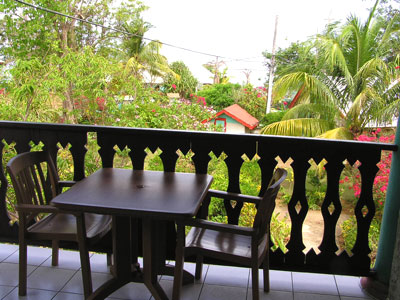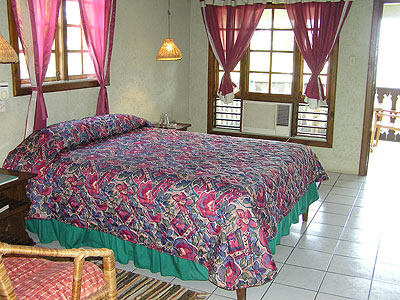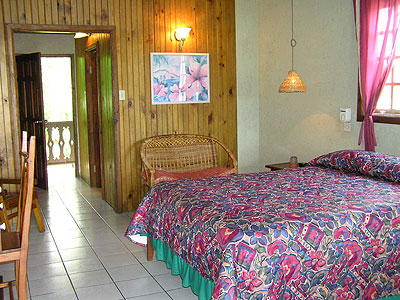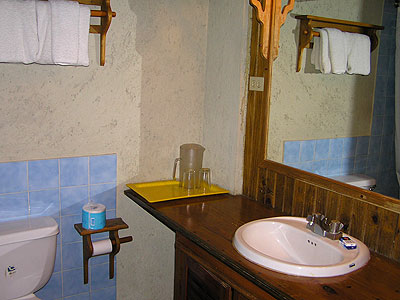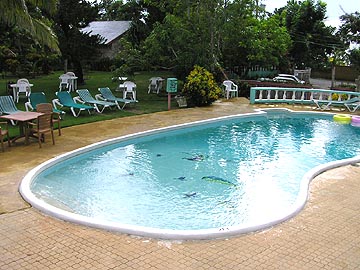 Seaside Rooms (2)
Both (1 upper & 1 lower) seaside rooms have Queen beds and are fan cooled.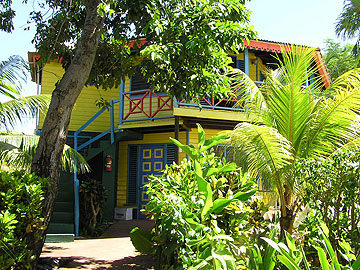 Sea Side Room #7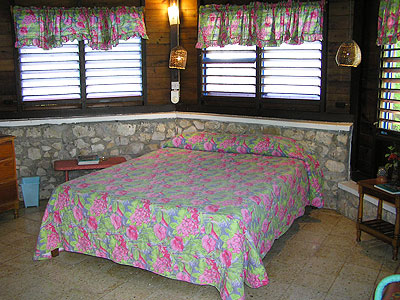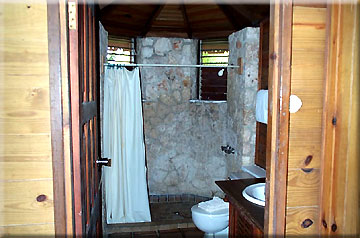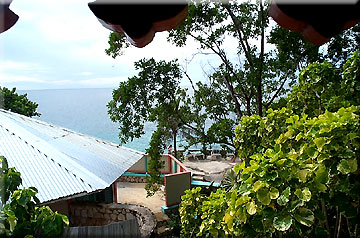 Sea Side Room #8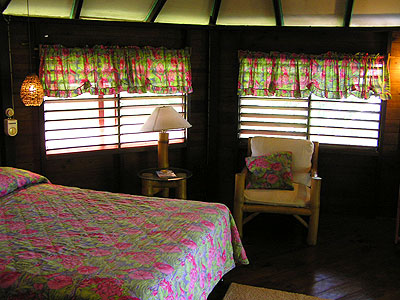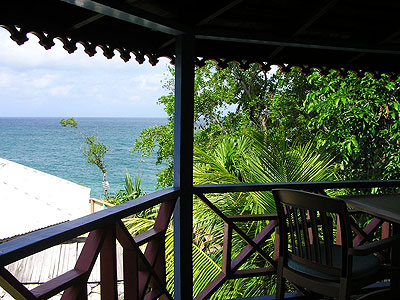 Garden Side Two Bedroom Suite
Ideal for family or friends, this suite
has large living area and overlooks the pool.
Master bedroom has A/C other rooms fan cooled.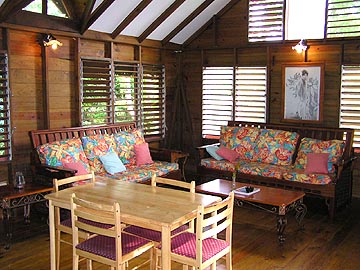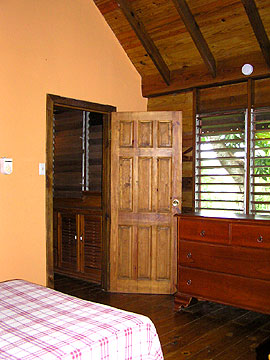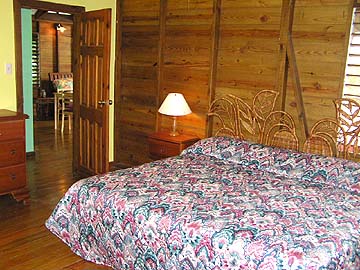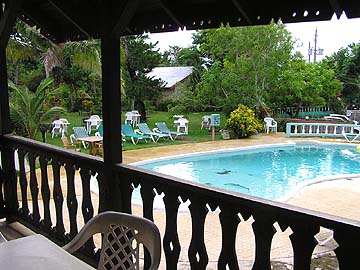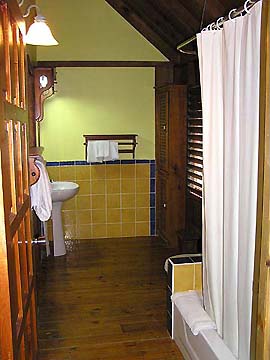 The Pool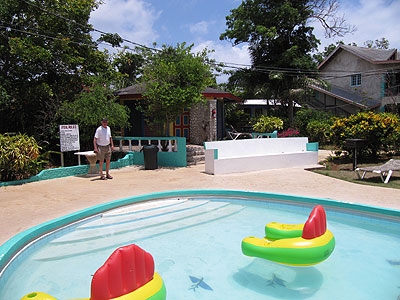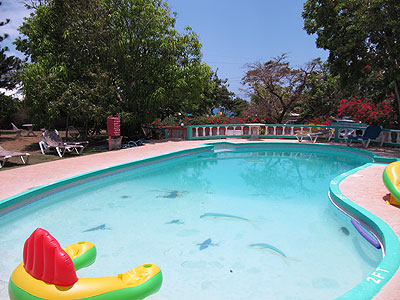 The Bar and Restaurant
Sip a cool island drink
while you watch a Negril sunset
bursting in a technicolour display.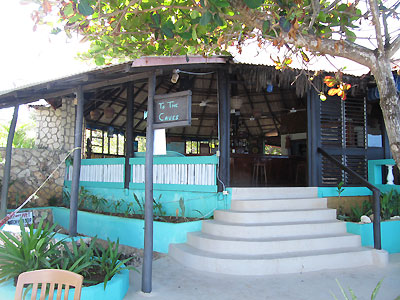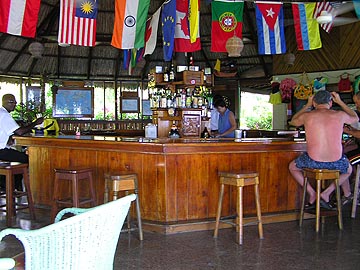 Dine in the spacious
open-air seaside restaurant
where everyone is treated like family.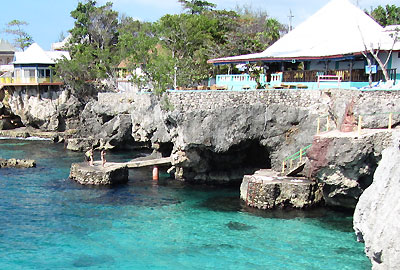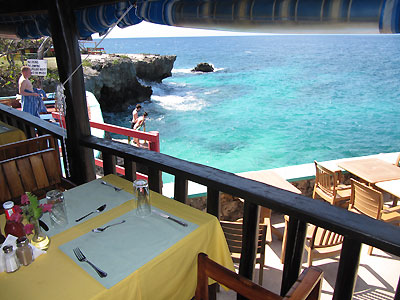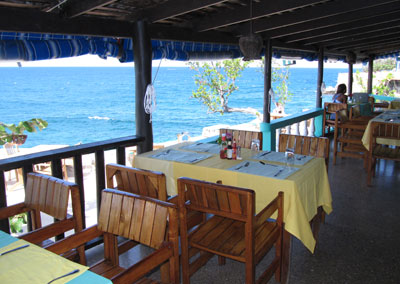 Xtabi Snorkelling & Swim Cove, Sunning Areas and Grounds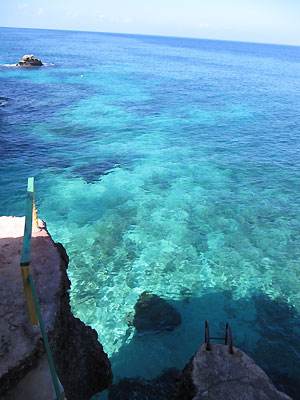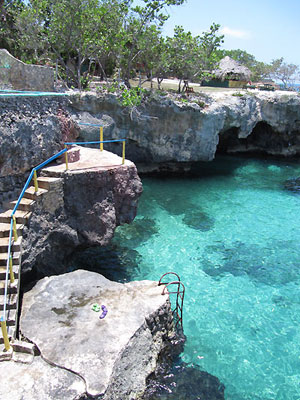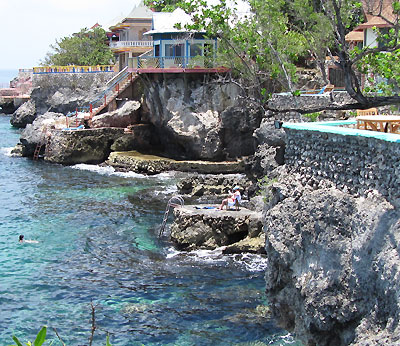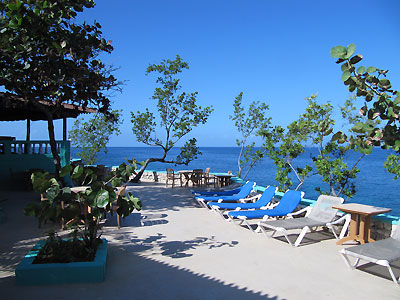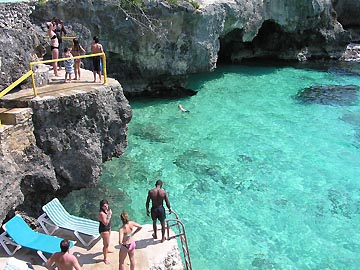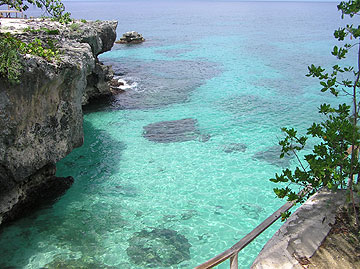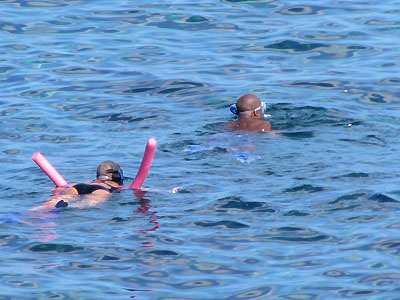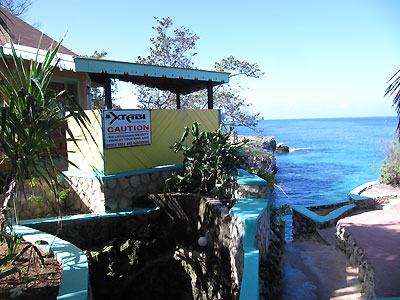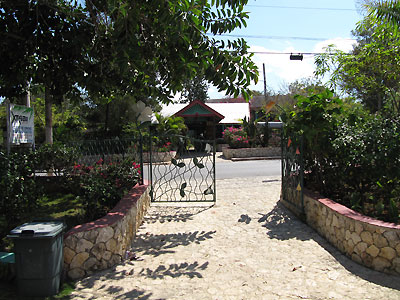 back to top

When you make your reservation through Onestop you'll receive the Onestop Preferred Client Card upon check-in at your hotel. This card gives you many incentives and discounts with around 50 different businesses in Negril.
Newsletter
Subscribe to our monthly newsletter to receive "resort specials", "what's happening around Jamaica", "new tours and attractions" etc. directly in your mailbox.