We require 48 hours to book a tour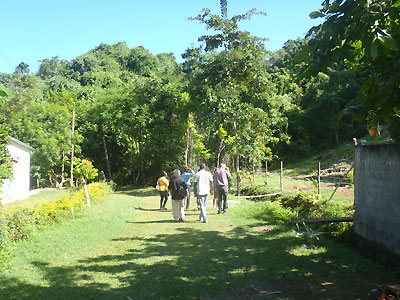 No Results
We could not locate any matching places.
To experience the real Jamaica you have to get to know her people and see their way of life outside of the "resort experience". Enjoy authentic rural Jamaica, without pretenses and to meet the proud, if poor people. Jamaicans are proud of their way of life and their heritage and want to share their experiences and knowlege with visitors ...and they want to get to know you too.
Each local participant benefits financially and gets to participate in the tourism experience.
This fun and informative tour includes pick up from your resort, transfers, welcome drink, tour of local community, visit to church and local school (interact with the children), meet a local sculptor, visit the garden of a local herbalist and learn about medicinal herbs, and lunch at a locally owned cafe specializing in fresh fish.
Hotel Pickup: 9 am
Chill out and enjoy a delicious lunch at T's By The Sea.
This tour runs every Tuesday ONLY
back to top