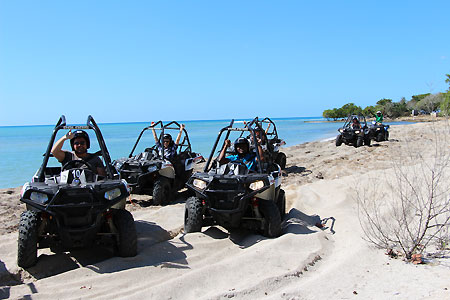 JamWest Adventure Park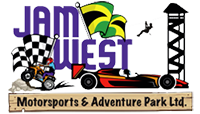 Adventure Tour, Private Tour, Nature Park, Entrance Fees Included, Zip Line, Safari Tour, ATV Tour, Drag Racing, Free Pick-Up, Alligators, Bars, Eco-friendly, Jerk Chicken, Parrots, Restaurant, Lunch Available, Pool, Water Slides, Adventure, Horseback Riding
We Make Happiness Happen! Only 20 min. from Negril!
Fun and excitement for all ages.
Experience the ATV Tour, a Safari Tour, Zipline Challenge, Horseback Ride, Aviary, Mineral Spring Pool, (Swimming Pool and Water Slide and Climbing Wall - opening soon) and of course Jamwest Speedway. The property is also home to the largest goat farm in Jamaica.
Jamaica's #1 Circuit / Drag track to feed your need for speed.
Ever driven a race car on a track? Drive back to back racing sessions behind the wheel! Go for top speeds in this once in a lifetime driving experience. "Arrive & Drive" opening soon.
ALL RATES ARE IN US Dollars - WE ARE NOT ABLE TO OFFER LOCAL JAMAICAN RATES
JamWest Adventure Park
JamWest Park Access
Entrance to Park
Tour Jamwest Speedway
Rock Climbing Wall
Pool and Water Slide
Access to Club House
Tour of Bird Aviary
US$25/pp
JamWest Full Access
Roots ATV Tour
Rock Safari Tour
Reggae Zip-line Challenge
Horseback Riding
Rock Climbing
Lunch
And much more...
US$240/pp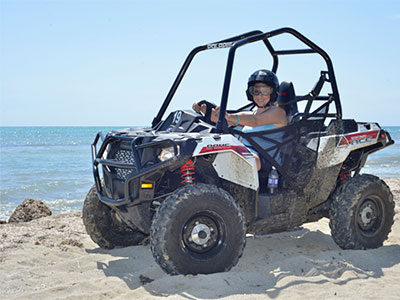 JamWest is the friendly ATV people that want you to have a great time, while riding ATVs through 300 acres of beach trail and woodlands. You'll be riding their late model off road ATVs. They start by giving you preliminary instructions on how to safely enjoy ATV riding, then get you equipped for the ride and hit the trail with a professional tour guide.
From US$86 - $115/pp
We require at least 48 hours notice to complete any reservation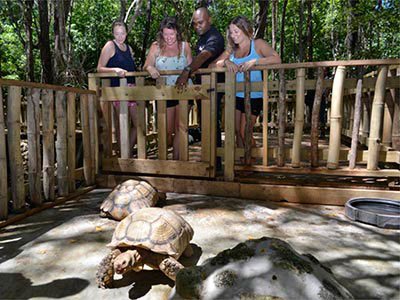 Are you ready for the most amazing time you ever had? Jamwest Adventure Park is the place to be, located 30 minutes from Negril. Go to their amazing facility designed to offer exhilarating fun filled activities right in the middle of delightful green lush vegetation, with activities such as Nature Trail, Petting Zoo, Water Spring, Mangrove Ponds and Beach Trail.
Adults: US$82 Children: $69
We require at least 48 hours notice to complete any reservation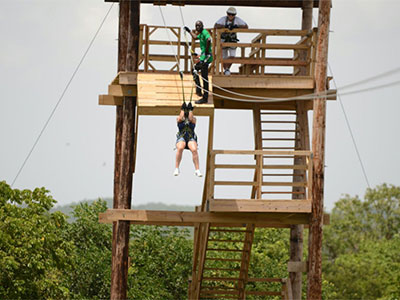 Whether it is your first time zip lining or you have done it before, you will find nothing comes close to Jamwest zip line experience. Fly along tower to tower while taking in the view of the world's famous Jamwest Speedway to your left and the Carribean Sea to your right. Traverse over 1800ft of zip line at speeds 35 mph. The journey ends where you are hooked to our drop zip and land in lush vegetation; it is the only zip line of its kind in Jamaica.
Adults: US$90/pp Children: $69
We require at least 48 hours notice to complete any reservation


Horseback Riding
(No experience necessary)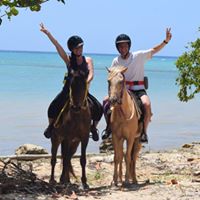 JamWest Horseback Riding
Your horseback riding adventure begins with pickup at select Negril hotels. Upon arrival, you will be greeted at the clubhouse which hosts a restaurant, gift shop and bar. After signing your waiver, get seated in a 4×4 safari vehicle and enjoy a short commute to our horse stable. Your guide will help you choose your horse and get them ready while you wait by our stable lounge. No experience is necessary. Guides lead all rides and are accompanied by a backup rider. Get familiar with this activity before heading out on the trail and receive a safety briefing. Everybody is obliged to wear a helmet for safety. Walk down to Salmon Point fishing village and ride the horses into the ocean where the horses love to play. This is an amazing and unique experience. Trod back to the stable where a safari jeep will pick you up and take you back to the clubhouse for refreshments and to purchase photographic memories before departing for your hotel.
US$89/pp
We require at least 48 hours notice to complete any reservation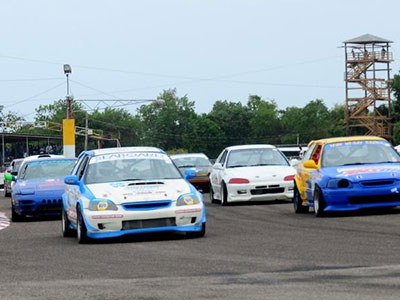 Arrive and Drive
Feed your need for speed on Jamaica's premier circuit / drag track.
Perhaps you don't want to drive, but just watch? They run races every month or so that you can go and watch. Click for more information.
US$300/pp
You must have your drivers license to participate
We require at least 48 hours notice to complete any reservation





back to top