To inquire or book call us toll-free at 877-651-7867, or fill out one of the forms below:
For photos, information, and rates,
click on resort name below: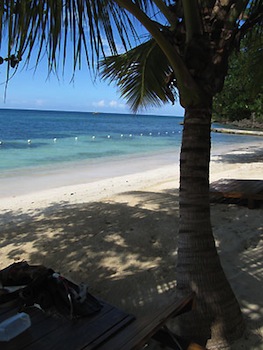 Rhodes Beach Resort

Rooms, Suites, Studios, Apartments, Cottages, Pool, Free Wifi, Eco-friendly, Weddings, Glass Bottom Boat, Horseback Riding, Bat Cave, Kitchenettes, Snorkeling, Beach Resorts, Jacuzzi, Sea View, Air Conditioning, Breakfast Included, Cell Phone
Magnificent Rhodes Beach Resort is an immense, unspoiled,
private vacation paradise just 15 minutes from Negril.
Private beach, salt water pool, horseback riding and spectacular sunsets are part of it's charm.
Deluxe rooms, suites, and villas are fully equipped and tastefully decorated
Rhodes Beach Resort Photos
Sunshine Building
Sunshine Rooms
Sunshine Full Kitchen Rooms/Lower (2 seaview)
Only full kitchen rooms have an oven, pots and pans.
6 Upper Level Sunshine Rooms with Lofts
Honeydew Building
Bougainvillea Family Cottage
Whyte House
Rhodes Hall Private Beach and Snorkeling
Infinity Edge Salt Water Pool
Horseback Riding
Rhodes Hall Glass Bottom Boat
Rhodes Hall Bayview Restaurant and Bar
Rhodes Hall Aligator Preserve
Rhodes Hall Peacocks
Rhodes Hall Sunset
Off Site Arawak Cave - Ask At Resort
back to top