BEACH RESORT MAP
Click on resort name for additional photos and information from our 25 years experience in Negril

CLIFF RESORTS MAP
Click on resort name for additional photos and information from our 25 years experience in Negril since 1998

Negril, Jamaica!
Places to eat, things to do, and general information
The guide offers lots of helpful information such as:
Data-rich insights on how COVID-19 affected global tourism (UNWTO estimates the loss of 120mn jobs due to travel restrictions).
How millions embraced 'virtual travel' during lockdown via virtual museum and landmark experiences, and live streams of events, zoos, and even the Northern Lights.
What safe and responsible travel would look like post-pandemic: from travel bubbles, incentivised domestic tours, to contactless innovations and digital health passports, all aimed at reducing infections as countries restart their tourism.
Useful advice, resources, and other essential information to keep people safe and well-informed as they begin to plan their holidays.
7 Notable Sites To Visit In Negril Jamaica Every History Buff Must Visit
When people think about Negril, the first things that come to mind are sun, sea, and the golden sand along Seven Mile Beach. But Negril and Westmoreland Parish also play a key part in Jamaica's rich history.
Here are 7 historic sites you must visit in and around Negril to learn about Jamaica's fascinating past.
1. Xtabi Cove Caves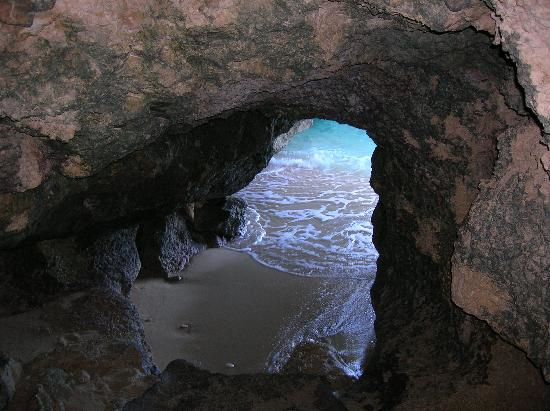 The earliest known inhabitants of Westmoreland were the Ciboney people. They migrated from South America sometime around 500 BCE and settled into the caves that now lie beneath the Xtabi Hotel in Negril.
Make sure you're wearing a good pair of hiking boots and take your time to explore the scenic cliffs surrounding Xtabi Cove. There you'll discover an amazing labyrinth of passageways and caves eroded over millennia by the action of seawater.
These caves are the site of one of the earliest known Ciboney settlements in Jamaica. Around 800 CE, the Ciboney people lost their territory to the incoming Arawak people, who were the main inhabitants of the island when the Spanish arrived.



2. Bluefields/Orestan
The history of the Spanish in Jamaica began in 1494 when Christopher Columbus landed during his second voyage to the Americas. By 1509, the Kingdom of Spain had claimed the island and colonization began.
The earliest Spanish settlement in Westmoreland is Bluefields, which is believed to have been founded by Juan de Esquivel sometime before 1523. When founded, the original colony settlement was called Oristan.
You'll find Bluefields Village 25 miles east of Negril. Now it is better known for its popular beach which attracts thousands of tourists every year.

#3. Savanna-la-Mar
In 1655, Jamaica became part of the British Empire. In 1730, Savanna-la-Mar became the capital of Westmoreland Parish, and a fort was built to help defend the island against the growing problem of piracy.
In the nineteenth century, the town played a key role in the fight to end slavery. A group of locals boarded the US brig Young America and freed a fugitive slave called Nettles in 1855. At that time, slavery was legal in the US but not in the British Empire.
Today, Savanna-la-Mar is a great place to visit to see British colonial buildings, like the colonnaded courthouse, Manning's High School, and the eighteenth-century fort. You'll find Savanna-la-Mar 16 miles southeast of Negril.

#4. The Frome Sugar Factory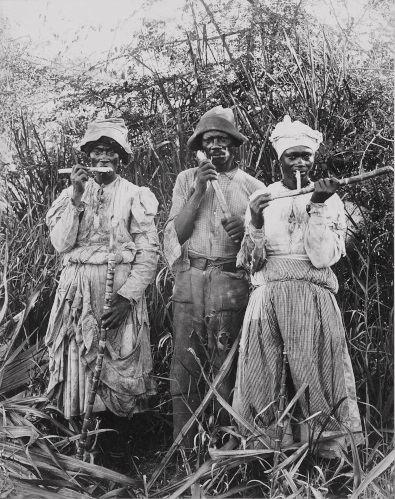 This historic sugar factory stands 18 miles east of Negril, and it is another location important in the continuing Jamaican fight for freedom. The factory was built in 1938, and in that same year became the scene of a famous violent and tragic riot.
During the Great Depression, workers from all over Jamaica were lured here by promises of a $1 a day wage. However, men hired only received 15c and women 10c. The workers called a strike for higher pay, which led to the riot. When police responded with gunfire, four strikers died.
In the wake of the Frome Sugar Estate Riots, laws to guarantee freedom and a new constitution were passed in 1944. These changes became the first stepping stones toward Jamaican independence.
North of the factory gates, you can see a monument to these historic events. An inscription on the monument reads: "To Labor leader Alexander Bustamante and the Workers for their courageous fight in 1938. On behalf of the Working People of Jamaica."

5. The Negril Lighthouse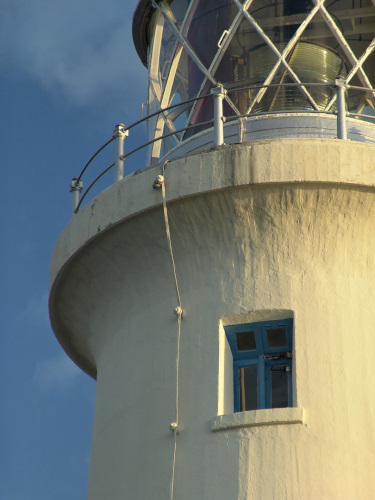 Built in 1894, this attractive lighthouse is the tallest building in Negril. Because it also stands atop 100-feet-high cliffs, it is a very visible landmark.
The lighthouse is no longer in operation and now belongs to the nearby Caves resort. Bring your camera because this beautiful whitewashed structure is Negril's most frequently photographed landmark.

6. The Negril Cliffs
The limestone cliffs below the lighthouse are also famous because of their historic connection with the James Bond film franchise. Part of the 1965 film Thunderball was filmed here.
One of the forty-feet high outcrops along the cliffs is a popular spot for cliff diving. Tourists and locals alike gather there to jump into the deep turquoise waters below. The cliffs are also a fantastic place to watch the sunset.

#7. The Peter Tosh Monument
Anybody interested in Reggae music will know all about Peter Tosh and his role in the most famous reggae band—Bob Marley and the Wailers. Born Winston Hubert McIntosh, he was born near Negril and lived for most of his childhood in Westmoreland. After he was murdered in 1987, his family built a monument to his memory and legacy near Negril.
Peter Tosh's birthday is celebrated annually on October 19th at the Peter Tosh Monument with live reggae music.

New travelers might not have heard about Negril in Jamaica since it is mostly an unknown destination. But it is about time to put this gem into your travel watch. Negril is located in the western part of Jamaica which is mostly known for its sandy beaches. You could say that it is another tropical paradise that needs to be explored and experienced before it can be judged. And believe it or not, there are several activities that you can try out that are unique to Negril. Do you have a bucket list? Then it's time to scratch off some items during your visit to this tropical place!
Go for a Dive in the Blue Hole Mineral Springs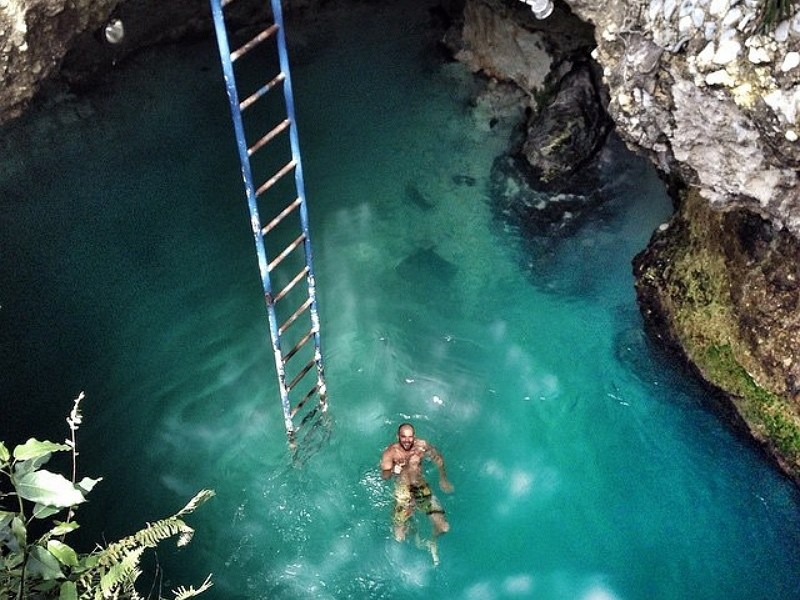 As a famous natural wonder, this spot is perfect for thrill seekers and adventure lovers who want to experience new things. This spring is 35 feet in depth and surrounded by limestone. It's like being in your little cave. There are those who come here for the daredevil dives, others take a dip check if the water is therapeutic as claimed, while there are those who simply want to witness the scenic springs. Don't worry if you are not a very good swimmer since the edges of the springs are shallow enough for anyone who does not like deep waters. It's open from 10:00AM – 06:00PM so take time to schedule your visit!
Book your Blue Hole Tour
Enjoy the Black River Safari Tour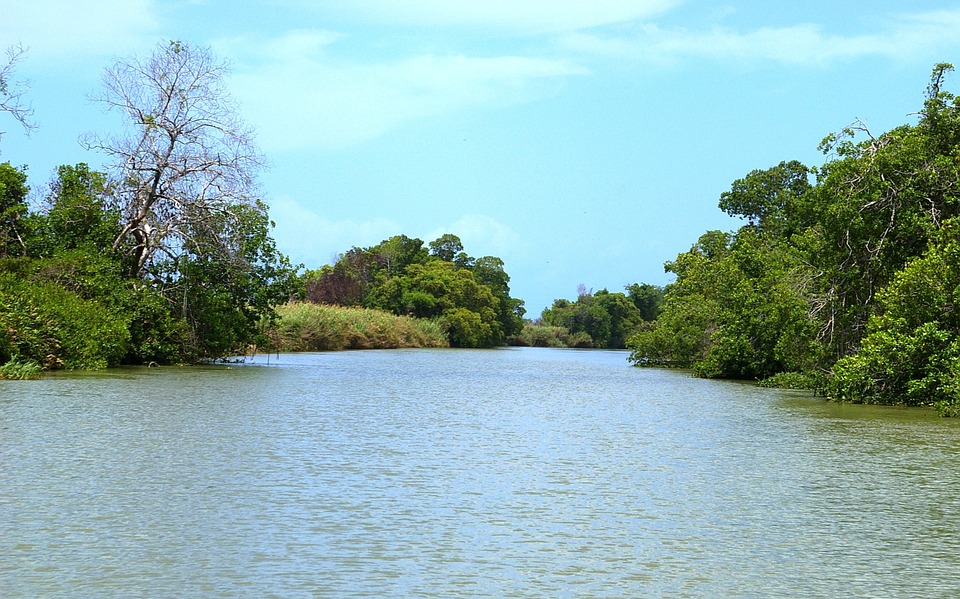 This tour usually departs from Montego Bay and traverses Jamaica's longest river. It's an eco-tourism activity which means that you get to learn about the colonial history of the Black River and its surrounding areas. There will be a guide and the best part is that you'll get the chance to pet and feed the friendly crocodiles. This isn't something you can do in other places, right? This activity's duration is about 6 hours so it's good for a day trip.
Book your Black River Safari Tour
River rafting in Martha Brae River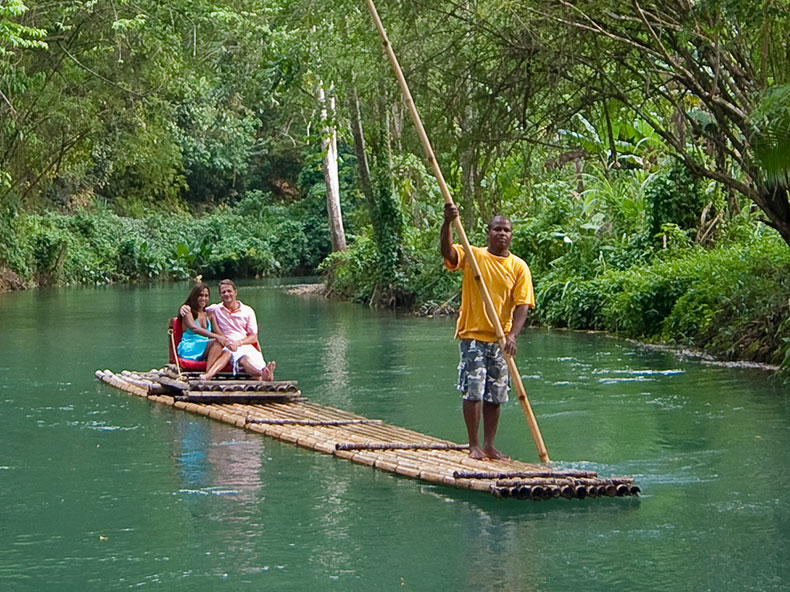 Another river adventure that you can tick off your bucket list – rafting in Martha Brae. Unlike other thrill activities, this one is good for the whole family since the water in the river is calm. Visitors will ride a bamboo raft and just float through the river while the guide explains the local flora and fauna. Truth be told, it's the best way to experience nature in Jamaica because there is no rush. You can just listen to the river and glimpse the peaceful scenery. For an activity that takes about 1-2 hours, this might just become the highlight of your trip.
Book your Martha Brae River Rafting Tour
Take a Walk in the Seven Mile Beach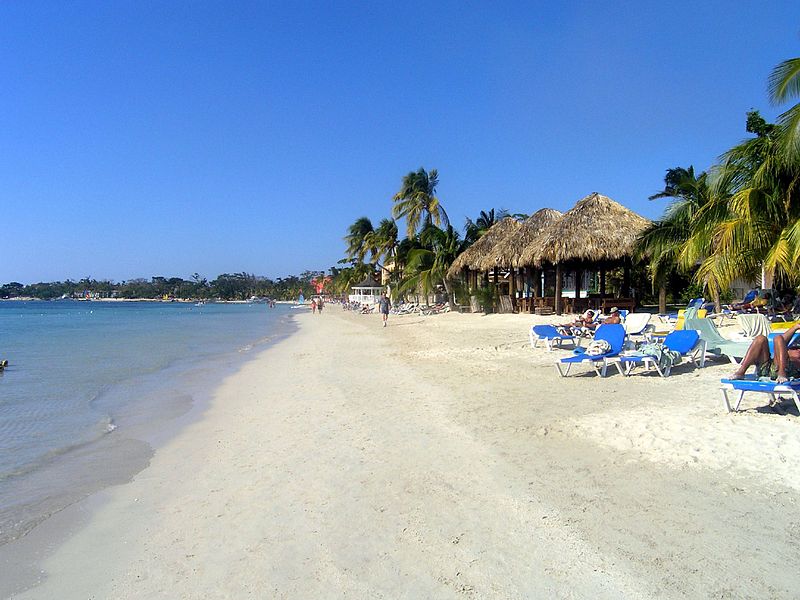 What's a trip to Negril without visiting the Seven Mile Beach? As the name suggests, tourists can take a long walk in this crescent-shaped, white sand beach. Aside from swimming, there are bars, restaurants, and other relaxation spots that you can choose from whole you enjoy the tropical feels of this area. It has been recently names as one of the best beaches in the Caribbean, so you'll get what you expect from the travel photos. Take a stroll, enjoy the sun, and get a drink or two – all while enjoying the sound of waves from the turquoise waters!
Chill and Have Drinks at Floyd's Pelican Bar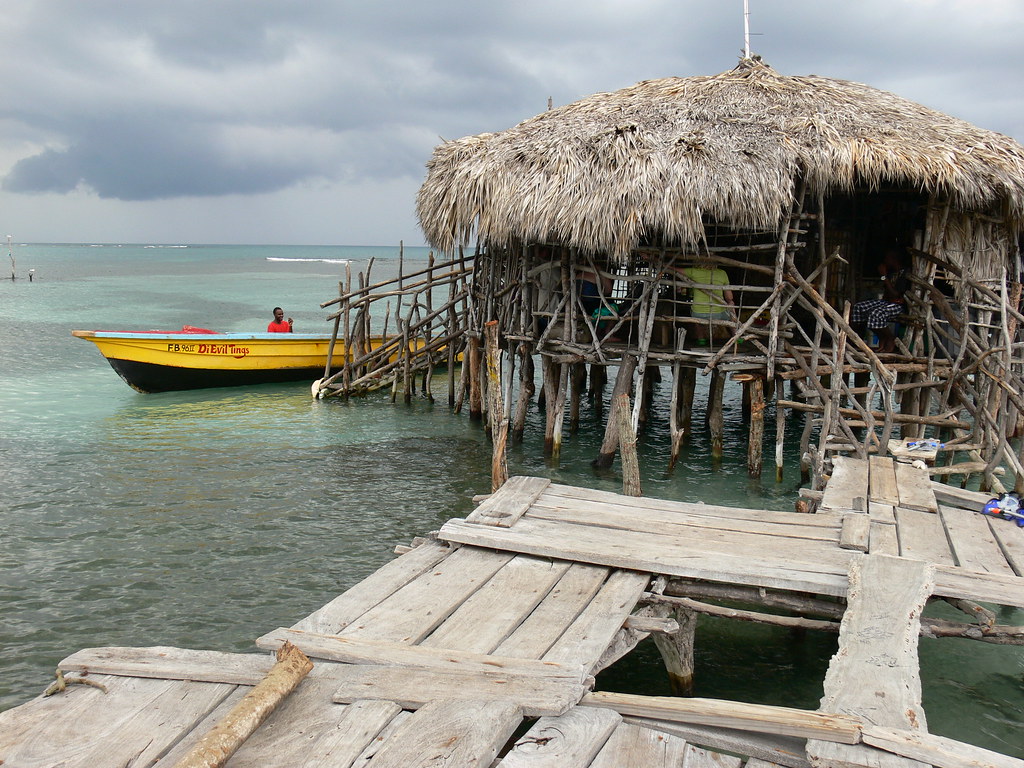 Dubbed as one of the coolest bars in the world, this one is unique because it is located about a mile off the coast of Parotee Bay. Yes, you need a boat to approach this little hub in the sea. it's like a little cabana in the middle of the sea and this is one of the biggest reasons why travelers visit the place. After all, there is no other like it and the ambience inside would be just the perfect blend of chill and amazing. The owner, Floyd Forbes, a local fisherman, decided that he wanted a sort of clubhouse that he and his buddies can relax in, so he created this little house from scratch. After it was completed in 2001, that dream essentially came true and later, local tourism helped him to develop the place to what it is today. It's a perfect place for swimming, sunbathing, drinking, eating, and just enjoying the view!
Book your Floyd's Pelican Bar Tour
Charter a Private Catamaran Cruise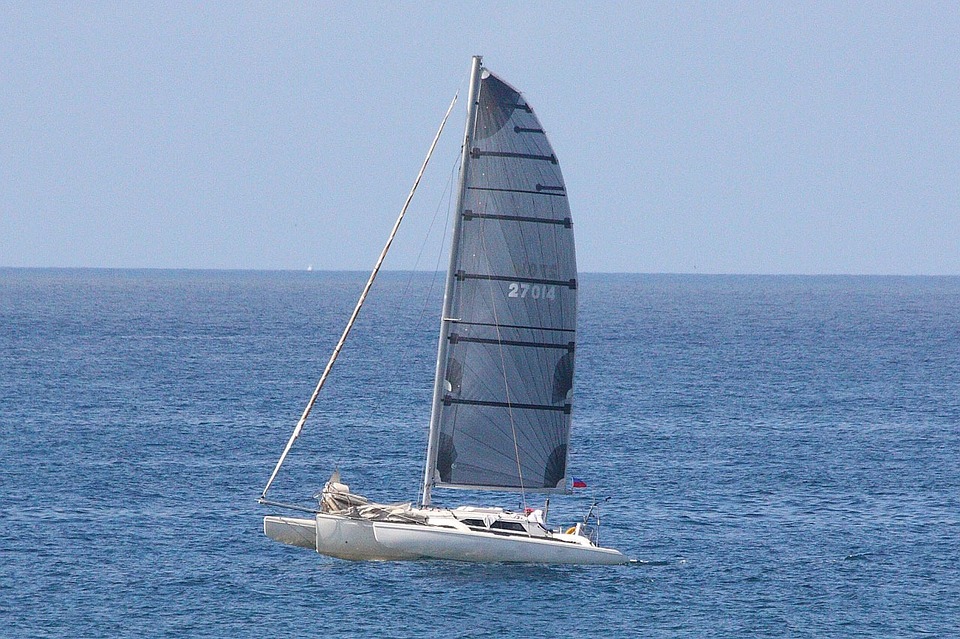 If you are not a fan of the tourist crowd, the best way to see and experience the Caribbean waters is to charter your own catamaran cruise. You can spend a few hours to just enjoy the sea breeze while sailing through the area. The best part is that you can choose your own stop overs and even request for a specific time for the cruise. There are options for a sunset cruise going to Rick's Café, or a snorkeling tour in the reefs. And you do not have to worry about facilities as well because these catamaran cruises are all equipped with very comfortable seating, bathrooms, and even equipment that you can rent for snorkeling. Tours can run from 4 hours to 8 hours, depending on where you want to go or the activities that are included.
Book your Catamaran Cruise
Join the One Love Bus Bar Crawl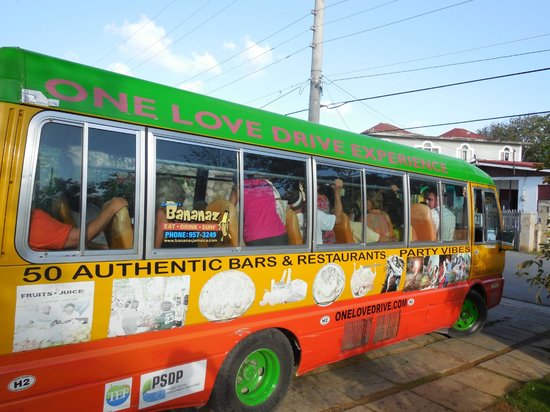 There is a saying that going on this tour will let you experience the most authentic Jamaica. Once you see the colorful Mitsubishi Rosa pull up, then it means that Lenbert Williams has arrived to welcome you for the One Love Bus Crawl. You'll get to ride along the Negril Strip and meet many tourists along the way. It's the perfect way to interact with other people who might be visiting for the first time as well. It's pretty much like one of the those hop on-hop off tour buses in big cities. But the big difference? The destinations are bars. And there is no better way to discover Jamaica that through its drinks and food, all while interacting with the locals.
So, is your bucket list ready? Negril, Jamaica is just another destination that you should put on your radar. You might be surprised that a trip to this little town will make you want to come back again. Negril is one of those underrated destination that needs to be experienced, so do your research and go book that flight ticket now! For more destination tips and guides, check out Trip101.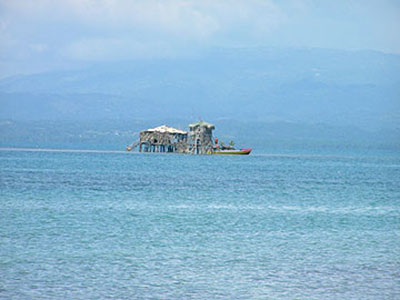 Too Cool? This now famous bar is anchored on a sand bar about a 15 minute boat ride from shore in Parottee Bay in the Parish of St. Elizabeth, Jamaica.

This is a must do in Jamaica. If you are looking for a unique and fun experience ...Floyd's Pelican Bar is it.
Why is it called the Pelican Bar? Because of the pelicans that hang about of course.
Visiting Floyd's Pelican Bar in Jamaica is definitely something to brag about.
Floyd's Pelican Bar is a tiny bar made of driftwood stilted on a huge sandbar about ¾ miles out in the sea.
Swim in the warm clear and shallow waters of the Caribbean Sea surrounding the bar. Water is waist deep so non swimmers can enjoy a dip as well.
If you are lucky, you might see a pod of dolphins frolicking nearby.
There's nothing like a cold one at the Pelican Bar where visitors from around the world have left mementos and carved their names in the wooden walkways.
Be sure to enjoy their specialty... freshly caught fish freshly prepared by Floyd himself. Watch the fishermen bring in their catch and choose your fish.
Our private tours to Floyd's Pelican Bar include private transfers and boat to Floyd's and pickup can be done from most areas in Jamaica.
If you are staying in Treasure Beach you can take a small boat all the way to Floyd's, past miles of deserted beaches...this is a trip in itself.
Arrive anytime and stay as long as you want...up to sunset.
Don't forget your sunscreen, hat, sunglasses and camera for an experience that you won't soon forget.
This is an attraction that many folks return to on each stay in Jamaica.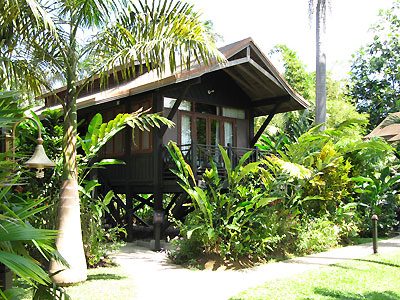 Posted on May 24, 2016
When you first step foot into Sunset at the Palms in Negril, Jamaica, you notice the serenity and untouched beauty that comes with this resort – nestled into the tropical gardens and flowering plants at the edge of Negril, it is truly Jamaica's "Capital of Casual". With specials frequent throughout the year, it's no wonder Budget Travel named it a "Honeymoon Paradise for Less". Yet we've found it to be a less travelled all-inclusive than their Couples neighbours, and we'd like to explain why it shouldn't be.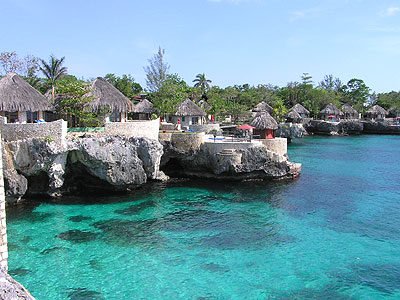 posted on May 17, 2016
A favourite among visitors to Jamaica, it's easy to see why people go back time and again. Their picturesque rooms and views, and authentic Jamaican vibes, are enough to fall in love. What you may not know is that there is even more to love.
The Rockhouse Hotel in Jamaica was one of the first hotels to be developed on the cliffs, back in 1972. It has been host to such celebrities as Bob Marley, Bob Dylan, and The Rolling Stones.
It was taken over in 1994 by an Australian group, which has strived to maintain the vision and atmosphere that it was originally built with.
Even the architectural development, overseen by Jean-Henri Morin for the last 20 years, has kept the focus of his designs on high quality, with a positive and sustainable relationship with the environment. This can be seen by the way the cottages have been gently tucked away into the jungle-like landscape of their cliff side location.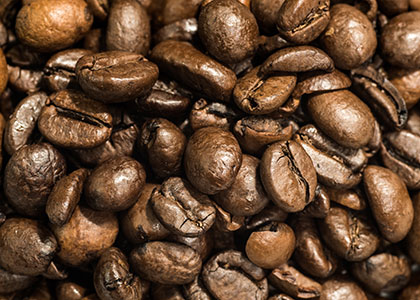 If you have savored Blue Mountain Coffee you know.....if you haven't yet, you are in for a treat!
Coffee is one of the most traded commodities in the world after crude oil.
Although Jamaica is well down on the list of coffee produced, producing approximately 4 to 5 million pounds per year, it has a well deserved reputation as one of the best Arabica coffees.
The Jamaican coffee industry has strict geographical boundaries, which define the coffee classified as Jamaican Blue Mountain. It is certified by rigid inspection by the Jamaican Coffee Industry Board that certifies cultivating, production and exportation.
Here's another blog about Jamaican coffee from Greg Hamer:

Coffee is on everyones mind these days I guess.
Here's another site to check out for great info:
Jamaican Blue Mountain Coffee - Why it's the best and it's history:
Why Blue Mountain Coffee is the best

More great info about this wonderful coffee
Why Jamaican Blue Mountain Coffee is the Best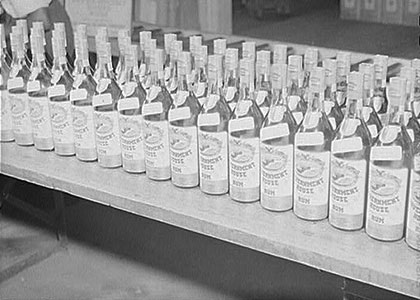 The word rum is first said to have been used in Barbados in the 1620s to describe an intoxicating, rough, unpleasant and overpowering liquor made from sugar cane juice, though the English were the first to begin making rum from fermented sugar cane. Although the exact origin of the word rum is not known, it is commonly believed to come from the English word "rumbullion" which means "great tumult."
Barbados' Mount Gay Distilleries Ltd. claims the title of world's oldest rum producer dating back to 1703. Appleton Jamaica, dating back to 1749, makes it the second oldest rum producer in the Caribbean. For a time, the drink was also known as "kill-devil" and it was used to trade with the young American colonies for salted fish, pork, beef, timber and livestock. As processing techniques improved, the drink became more palatable and popular.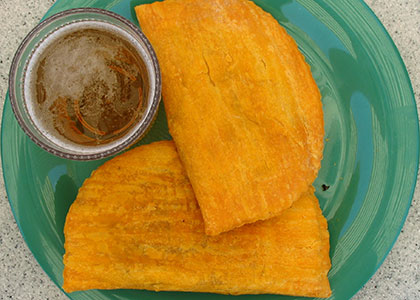 One of the first things on most visitors' minds, especially first timers, is "Where do we go to eat?" The good news is, there are many fine places to eat, from Jerk chicken road-side vendors cooking from their modified metal drums, to casual, to fine dining restaurants (still casual resort wear) found throughout Negril. Cliff side or beach side, enjoy Italian, Chinese, American, Thai, Vegetarian, Pizza, Japanese sushi, seafood, Tacos, fusion and many others.
Most resorts in Negril have restaurants on the property, but there are also many independent "local" restaurants that cook up wonderful local dishes like ackee and saltfish, a wonderful breakfast combination served with dumplings or Johnnycakes, fried or boiled bananas, plantain, yam and Callaloo (a Jamaican version of a vegetable very similar to spinach), brown stew chicken, jerk pork, curry goat, escovitch fish.
Street vendors offer ice cream, fresh fruits, coconut, hot peanuts and fish.
Beach vendors sell Jamaican patties, fresh fruits and juices, pastries, ice cream and cooked lobster in season.
You are never far from delicious food in Negril. Many restaurants offer free pickup.
back to top