BEACH RESORT MAP
Click on resort name for additional photos and information from our 25 years experience in Negril

CLIFF RESORTS MAP
Click on resort name for additional photos and information from our 25 years experience in Negril since 1998

We require 24 hours to book a tour
For single tours the pickup time is 10 AM
IMPORTANT: Appleton Estate will be closed from Sept 12 - 25, 2023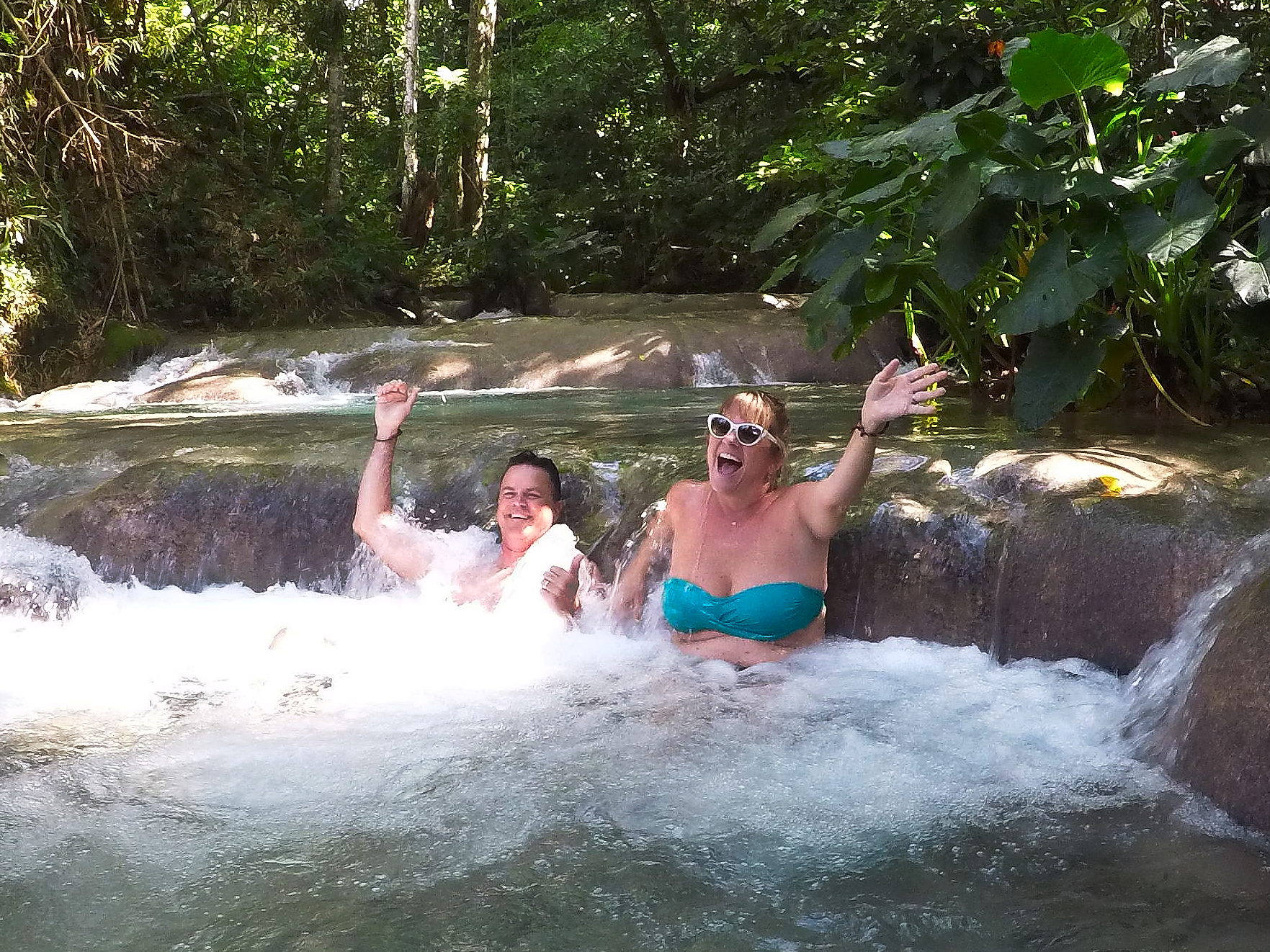 Mayfield Falls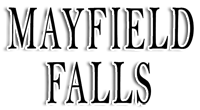 Private Tour, Scenic Tour, Lunch Provided, Entrance Fees Included
Mayfield Falls is truly a nature lover's paradise.
Mayfield River is a tributary of the Cabarita River and Mayfield Falls comprises twenty one widely spaced small cascades and natural pools, 52 varieties of ferns, an abundance of exotic tropical flowers and plant species, and several types of birds, butterflies, and indigenous wildlife.

Mayfield Falls

After you click "Book Now" and fill in your info, your total cost will appear at the bottom of the form.
Then click "Add To Cart"
Mayfield Falls offers some of the prettiest scenery Mother Nature has to offer. Driving through the tropical Jamaica rainforest, the first thing you notice is the clean, fresh mountain air...come experience Jamaica's #1 eco-tourism attraction and nature at its best!
This is a river walk where your guide takes you through and under waterfall after waterfall so wear your bathing suite and water shoes.
There are several spots where you can get a natural massage from the water falling onto your shoulders and back. The guide will show you where these are. A must try for all visitors to Mayfield Falls!
We've gone there several times with the family - tons of fun, and those who are adventurous can jump off a tree into one of the pools along the river. How high you go is up to you! (Your guide will show you where you the pools are and the best trees for jumping.)
Lockers provided for your valuables and water shoes are available to rent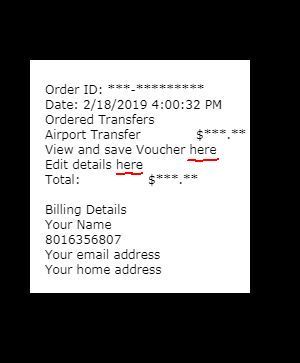 Once you've made your booking you will receive two emails.
(1) Your payment receipt.
(2) Example at left, will have a link to your voucher (to save or print) and a link for editing what you've just purchased.
If you don't get both of these please be sure to check your "junk" folder....thanks.
back to top