To inquire or book call us toll-free at 877-651-7867, or fill out one of the forms below:
For photos, information and rates:
Click resort name on map.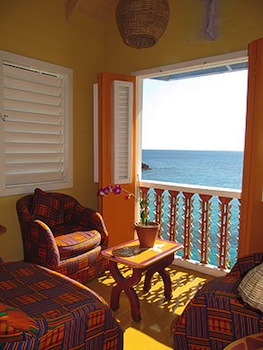 The Caves Resort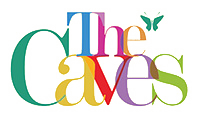 All Inclusive, Pool, Spa, Yoga, Free Wifi, Weddings, Adults Only, Air Conditioning, Hair Dryers, Stocked Bar, In Room Safe, Mini Fridge, Snorkeling, Water Access, Cliff Resorts
The Caves Resort & Spa capture all the essence of a seductive oceanfront sanctuary and is poised on the limestone cliffs of Negril's scenic West End in Jamaica,
Twelve exclusive cliff-side accommodations overlook pristine azure waters of the Caribbean.
A private Cave Dining experience, The Blackwell Rum Bar, and a seaview Aveda Amenity Spa offer a refreshingly organic interpretation of romance.
Taxi to Negril's stunning seven-mile beach.
This All Inclusive Adult Only property evokes the exoticism of the unexplored while offering all the comforts of home living.
The Caves Resort Rates
All Inclusive Rates 2018
TO BOOK Please Use: INQUIRY FORM or Call Toll-free: 877-651-7867
All rates in $U.S.
Rates INCLUDE 20% Jamaican tax and hotel service charges
Rates also INCLUDE $2/bedroom/night Jamaican room tax
All rates are based on occupancy below
Required Deposit: 2 nights (Summer) / 3 nights (Winter - except during holidays)
Required Deposit Festive Season: 3 nights or 50% (whichever is greater) non-refundable deposit is required at the time of booking
Please Note:
ALL OF OUR RATES INCLUDE ALL JAMAICAN TAX AND HOTEL SERVICE CHARGES

One Bedroom
Garden View Cottage
(Two Birds)
One Bedroom
Partial Ocean View Cottage
One Bedroom Lower Ocean View Suite
One Bedroom
Ocean View Cottage
One Bedroom Upper Ocean View Suite
Two Bedroom
Ocean View Cottage
Two Bedroom Ocean Front Cottage
Double
Double
Double
Double
Double
Double
Triple
Quad
Double
Triple
Quad
Dec 20, 2017 - Jan 3, 2018
$918
$978
$1034
$1034
$1034
$1755
$1755
$1755
$1946
$1946
$1946
Jan 4 - Dec 19, 2018
TWO POST OUTPOST - GOLDENEYE AND THE CAVES
Click for details
Jan 4 - Dec 19, 2018
LOVE TO LOVE YOU, BABY
Minimum 5 night stay
Click for details
Jan 4 - Apr 8, 2018
$787
$847
$918
$985
$985
$1022
$1220
$1365
$1081
$1340
$1485
Apr 9 - Dec 19, 2018
INNA MI HEART
Minimum 4 night stay
Click for details
Jun 1 - Dec 19, 2018
FREE LOVE
Minimum 7 night stay
Click for details
Apr 9 - Oct 31, 2018
$588
$625
$691
$751
$751
$758
$1010
$1148
$848
$1148
$1292
Nov 1 - Dec 19, 2018
$685
$733
$798
$858
$858
$885
$1125
$1262
$962
$1238
$1388
Extra Persons:
Extra persons may be accommodated on a request basis
Each extra adult is $225 per person, per night
This supplement is on an all-inclusive basis, inclusive of 10% Jamaican tax and 10% resort service fees

Minimum Stays:
2 night minimum will apply all year round
7 night minimum stay over Festive period
Minimum stay restrictions are subject to change at any time

Children Policy:
Children 16 years and under are not permitted at the resort
Children are welcome at Clandestino Villa

Check-in/out:
Check-in time: 3 PM
Check-out time: 12 PM
Early checkout: Unused room nights are not refundable

Guest Waiver and Release Indemnification:
Guests will have to execute the Release of Liability and Indemnification Agreement upon arrival at the resort

RESORT CANCELLATION POLICY:
Full payment is required 30 days prior to arrival
For reservations made within 30 days of arrival full payment is required immediately at time of booking
Within 30 days prior to arrival: 100% penalty will be charged on the entire stay with applicable taxes
No show and unexpected departures will be charged 100% penalty on the entire stay with applicable taxes

RESORT FESTIVE SEASON CANCELLATION POLICY:
The deposit is non-refundable at any time
Within 90 days prior to arrival: 100% penalty will be charged on the entire stay with applicable taxes
No show and unexpected departures will be charged 100% penalty on the entire stay with applicable taxes


CREDIT CARD POLICY:
All credit card refunds subject to 5% refund charge

Rates subject to change without notice
Clandestino Villa Rates 2018
TO BOOK Please Use: INQUIRY FORM or Call Toll-free: 877-651-7867
All rates are in $U.S.
Rates INCLUDE 10% Jamaican tax and 10% hotel service charges
Rates also INCLUDE $1/bedroom/night Jamaican room tax
All rates are based on occupancy/accommodation below
Required Deposit: 2 nights (Summer) / 3 nights (Winter - except during holidays)
Required Deposit Festive Season: 3 nights or 50% (whichever is greater) non-refundable deposit is required at the time of booking
NON ALL INCLUSIVE
Rates are per night
Dates /
Accommodation
1 Bedroom
2 Bedroom
3 Bedroom
4 Bedroom
Jan 4 - Apr 8, 2018
$731
$958
$1192
$1337
Apr 9 - Oct 31, 2018
$592
$767
$988
$1138
Nov 1 - Dec 19, 2018
$665
$881
$1097
$1252
Room only rates above are not inclusive of food or beverages, and do not include access to the resort's main facilities
Ocean access and cliff top lounge area is available at The Sands

ALL INCLUSIVE
Rates are per night
Dates /
Occupancy
2 Persons
3-4 Persons
5-6 Persons
7-8 Persons
Jan 4 - Apr 8, 2018
$1252
$1661
$2062
$2422
Apr 9 - Oct 31, 2018
$1151
$1552
$1961
$2308
Nov 1 - Dec 19, 2018
$1168
$1571
$1978
$2332
Extra Persons:
Extra persons may be accommodated on a request basis
Each extra adult is $225 per person, per night
This supplement is on an all-inclusive basis, inclusive of 10% Jamaican tax and 10% resort service fees

Minimum Stays:
2 night minimum will apply all year round
3 night minimum over Easter (Mar 29 - Apr 3, 2018)
3 night minimum over Thanksgiving (Nov 21 - 26, 2018)
7 night minimum stay over Festive period (Dec 20, 2018 - Jan 3, 2019)
Minimum stay restrictions are subject to change at any time

Children Policy at Clandestino Villa:
Children 4 years and under are complimentary
Children 5 years and above are $225 per child, per night
This supplement is on an all-inclusive basis, including 10% Jamaican tax and 10% resort service charge

Check-in/out:
Check-in time: 3 PM
Check-out time: 12 PM
Early checkout: Unused room nights are not refundable

Guest Waiver and Release Indemnification:
Guests will have to execute the Release of Liability and Indemnification Agreement upon arrival at the resort

RESORT CANCELLATION POLICY:
Full payment is required 30 days prior to arrival
For reservations made within 30 days of arrival full payment is required immediately at time of booking
Within 30 days prior to arrival: 100% penalty will be charged on the entire stay with applicable taxes
No show and unexpected departures will be charged 100% penalty on the entire stay with applicable taxes

RESORT FESTIVE SEASON CANCELLATION POLICY:
The deposit is non-refundable at any time
Within 90 days prior to arrival: 100% penalty will be charged on the entire stay with applicable taxes
No show and unexpected departures will be charged 100% penalty on the entire stay with applicable taxes

CREDIT CARD POLICY:
All credit card refunds subject to 5% refund charge

Rates subject to change without notice
back to top