BEACH RESORT MAP
Click on resort name for additional photos and information from our 23 years experience in Negril

CLIFF RESORTS MAP
Click on resort name for additional photos and information from our 23 years experience in Negril since 1998

Where and What to Eat in Negril
One of the first things on most visitors' minds, especially first timers, is "Where do we go to eat?" The good news is, there are many fine places to eat, from Jerk chicken road-side vendors cooking from their modified metal drums, to fine dining restaurants found throughout Negril.
Local Cuisine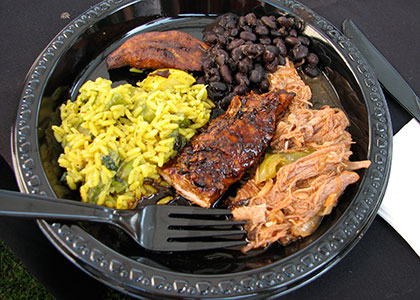 Most resorts in Negril have restaurants on the property, but there are also many independent "local" restaurants that cook up wonderful local dishes like ackee and saltfish, a wonderful breakfast combination served with dumplings or Johnnycakes, fried or boiled bananas, plantain, yam and Callaloo (a Jamaican version of a vegetable very similar to spinach).
Some other local dishes you'll find:
Curried Goat
Chicken
Lobster
Fried and Brown Stew Chicken
Fish (caught locally), like Snapper, Mackerel, and Swordfish
These can be pan fried, Escovich, brown stewed, or filleted
There is also a local fish dish called Run down. Run down typically consists of fish, reduced coconut milk, yam, tomato, onions and seasonings. Traditionally, the dish is served with side dishes of dumplings and boiled green bananas. The dish is also sometimes accompanied with baked breadfruit – a fruit with a starchy consistence reminding you of bread. Run down is typically available in Jamaican restaurants. The name appears to originate from the manner in which the fish is thoroughly cooked until it falls apart, or "runs down".
Taste of Home
Restaurants offering breakfast will also offer all the "American" favorites including eggs and bacon, omelets, etc. Be sure to try the banana pancakes which have been a local favorite for many years. You'll also find great pizza, fish and chips, Jamaican patties, hamburgers, burritos, tacos, sweet and sour chicken, jerk pork and for some unknown reason Negril restaurants almost always have the best French Fries in the world.
There are also restaurants of different types of cuisines, like you would find at home, including Thai, Chinese, Italian, Seafood, German, Vegetarian, International, Mexican, and Pizza.
Negril's Local Restaurants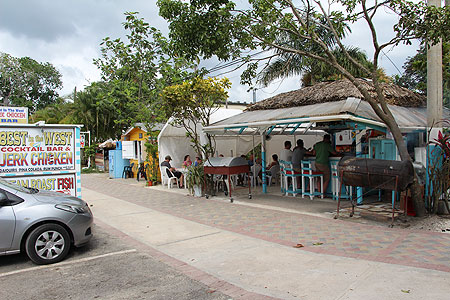 Here are a few places we've tried that we like, to name "a few":
Beach Side
Café Goa
The Boat Bar
Mama Flos
3 Stars
Keney's Chinese
Sun Beach Restaurant
Janette's De-lish Delight
Sweet Spice
Sweet Spot
Pilot's Juicy's Restaurant and Grill
Bourbon Beach
Sea Breeze
Fries Unlimited
Montana's
Sing U Thai and Vietnamese
Drifters Jerk Centre
Miss Sonia's
Woodstock
Roots Café at Roots Bamboo
Alfred's Ocean Palace
Kamara's
Rasta Alo Vegetarian
Firefly Restaurant
Margaritaville
Ossie's Jerk Centre
Cliff Side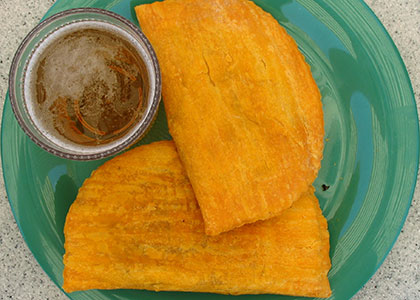 Chicken Lavish
Swordfish
Sunset After Dark
LTU Pub
Best in the West
Sharks
Ahh Bee's
Ras Rody
Murphy's
Mi Yard
German Bar
Pablo's
Erica's
Sips and Bites
C&D's Country and Western Bar
On The Rocks
Corner Bar
Rainbow Arch
Mango Tree Bar and Restaurant
De Bar and Grill
And many more!
Resort Restaurants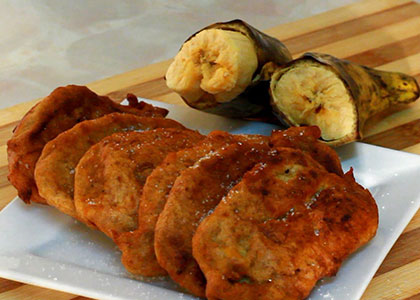 Many fine restaurants are found at resorts, such as:
Country Country
Travellers
Beach House Villas
Coral Seas Beach
Bar-B-Barn
Luca's Lobster House and authentic Italian pizza at Sunrise
Kenney's Italian Restaurant
Xtabi Restaurant
Sea Star
Rick's Café
Ciao Restaurant at Samsara
Canoe
Negril Treehouse
Negril Palms
Kuyaba
Chill Awhile at Idle Awhile
CocoLaPalm Restaurant
Presley's Seafood Place
Pushcart at Rockhouse
Penny's Seafood House
Fine Dining
Some of the more refined dining includes extensive menus with wine selections. These are usually located in the more upscale resorts such as:
Ivan's at Catcha Falling Star
Rockhouse Restaurant
La Vendome at Charela Inn
Blue Mahoe at The Spa Resort
The Lodge at Tensing Pen
Bongos at Sandy Haven Resort
Zest Restaurant at The Cliff Hotel
Eat Your Heart Out
Rest assured that no matter where you eat the food will be freshly prepared, the service friendly and the prices very reasonable. Be sure to allow time for the food to be prepared. There is no rush in Negril – everything is prepared fresh to order. So just relax, and enjoy a drink in the sunshine and salty air, and your food will "soon come."
back to top