ONESTOP VACATIONS:
Serving Negril Travellers Since 1998
BEACH RESORT MAP
Click on resort name for additional photos and information from our 23 years experience in Negril

CLIFF RESORTS MAP
Click on resort name for additional photos and information from our 23 years experience in Negril since 1998


BOOK YOUR FLIGHTS TO JAMAICA
(or anywhere else in the world)
Search for your perfect resort, hotel or villa.
Searches ALL booking sites for the best rates!
Once you enter the correct flight please wait about 30 seconds for all of the great offers to load.
Our flight and hotel bookings are made through third parties
The booking engines are highly rated.
Get the best rates offered by all sources!
Please note that CheapOair and Aviasales are third party booking engines.
If you have any changes or disputes please contact them directly
Thanks!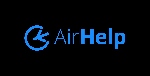 CLICK LOGO ABOVE to access AirHelp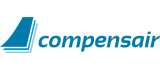 Click logo to receive compensation if your flight was canceled due to Covid-19
back to top