BEACH RESORT MAP
Click on resort name for additional photos and information from our 23 years experience in Negril

CLIFF RESORTS MAP
Click on resort name for additional photos and information from our 23 years experience in Negril since 1998

Nightly Entertainment
Daily Activities
Piano Bar
Billiard Room
TV Room
Beachside Pool and Lap Pool
Beach towels provided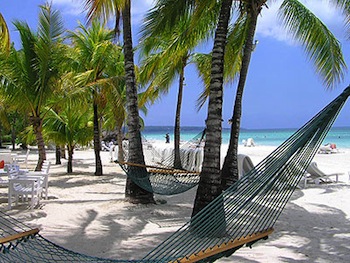 Couples Swept Away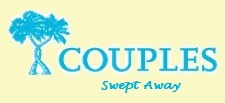 All Inclusive, Rooms, Suites, Golf, Spa, Pool, Gym, Entertainment, Yoga, Steam Room, Weddings, Adults Only, Airport Transfers, Water Skiing, Scuba Diving, In Room Safe, Room Service, Bars, Beach Resorts, Deluxe, Flat Screen TV, Hair Dryers, Irons, Jacuzzi, Laundry Service, Snorkeling, Stocked Bar, Swim Up Bar, Gym, Multiple Restaurants, Tennis Courts
Discover paradise at Jamaica's Premier Couples Only All-Inclusive, Romance, Sports and Fitness Resort.
Voted #2 All Inclusive and #5 of the Top 25 Resorts in the Caribbean, Bermuda and the Bahamas.
Recipient of a World's Best Service Award in the Caribbean 2014 Travel and Leisure Magazine.
Multiple restaurants, bars, entertainment, exceptional service and all manor of land and water sports as well as off site excursions at this Negril beachfront resort ensure a vacation of your dreams.
Couples Swept Away

Immediately upon arriving at Couples Swept Away, you'll know you've arrived in your own corner of paradise.
Never crowded or rushed, this all-inclusive luxury oceanfront resort in Negril offers intimate tranquility and when desired, total seclusion.
Explore seven miles of pure white sand, savor island cuisine in an open-air café, and surrender your stress in a spa dedicated to relaxation.
Let Couples Swept Away capture your heart and soothe your soul.
Rediscover one another in a naturally beautiful, personally pampering setting in Negril, Jamaica that redefines everything ever known about an all-inclusive resort. From fine dining to luxury spa treatments to beach rendezvous to off-site excursions, you'll find a multitude of ways to indulge your every desire.
And rediscover the passion and connection that first brought you together.
What's Included
In addition to finely appointed accommodations, gourmet meals, live entertainment every night, premium brand drinks, a world of water and land sports, gratuities and taxes, a stay at Couples Swept Away in Negril, Jamaica offers the following exclusive benefits:
Six unique restaurants including:
The Palms - Open-Air Beach-Side Dining Room
Feathers - Gourmet restaurant
Al Fresco Sea Grape Cafe
Lemongrass Thai Restaurant
Patios Patio
Cabana Grill

10-acre sports & fitness complex
Six bars, including Sports Bar & Piano Bar
Airport transfers
Shuttle to Margaritaville
Shuttle to Sunset Bar (Pushcart)
Watersports - all watersports (with instruction)including Scuba
Daytime activities
Nightly entertainment
Glass-bottom boat tour
Catamaran Cruise
Unlimited Golf (transfers and green fees included. Caddy mandatory at a nominal charge)
Suite Amenities
Located on Negril's famous Seven Mile Beach, Couples Swept Away features 312 luxurious suites tucked in bungalow-style buildings that stretch from the turquoise waters of the Caribbean to the resort's lush tropical gardens.
Simple and elegant, the accommodations evoke a quite sophistication with beautifully crafted island cedar furnishings and crisp white bedding.
All rooms and suites include:

Plush King Size Bed
Private Furnished Balcony
Complimentary Personalized Mini Bar
Coffee Maker
Ample Bathroom with Zero Entry Shower
Gilchrist & Soames Bath Products
Salon-Style Hair Dryer & Bathrobe
Air Conditioning
Ceiling Fan
Flat Screen TV with Satellite Cable ( except Atrium, Beachfront Suites and Premium Beachfront Suites)
IPOD/MP3 Player
Iron & Ironing Board
Safety Deposit Box
Nightly Turndown Service
Accommodations/Suites

Garden Veranda Suite
Overlooking the resort's lush tropical gardens, the Garden Verandah Suites have private furnished balconies, terra cotta tile floors and French doors with cedar shutters. They are located along the resorts perimeter in close proximity to the entrance and the road.
Great House Verandah Suite
Located in the Great House just steps from the Cabana Grill, Aura Night Club, Feathers, Patois Patio and swim-up poor bar, the ocean-facing Great House Verandah Suites offer partial views of the Caribbean.
Atrium Suite
Located between the lobby and the beach, the popular Atrium Suites exude classic Caribbean style. Surrounded by tropical foliage, these restful accommodations feature soaring cedar ceilings, wrap-around shutters, some with glass screens and private furnished balconies with hammocks. With no television, there's nothing to detract from your island getaway.
Ocean Verandah Suite
Located closer to the beach, on one of 3 floors, the ultra-private Ocean Verandah Suites offer partial views of the Caribbean Sea through French doors that open onto beautifully furnished balconies. Island-style cedar shutters along one side of the suite allow guests to enjoy a tropical breeze.
Beachfront Suite
Capturing classic Caribbean style, the low-rise Beachfront Suites are the essence of serenity. With no television to distract your attention, these charming accommodations have floor to ceiling shutters, ceiling fans and relaxing private patios or balconies.
Beachfront Verandah Suite
Located directly on Seven Mile Beach, the Beachfront Verandah Suites have French doors leading to expansive private balconies overlooking the turquoise waters of the Caribbean Sea. Just steps from the sand, these suites are located on the first, second, and third floors.
Great House Ocean Suite
Located in the Great House in close proximity to the resort's restaurants, the four large Great House Ocean Suites offer breathtaking views of the Caribbean Sea from private balconies furnished with chaise lounges. Highlights include a wet bar and luxurious bathroom with separate shower and tub.
Premier Beachfront Suite
Couples Swept Away's most sought-after accommodation, the resort's collection of eight Premier Beachfront Suites are decorated in classic Caribbean style with comfortable seating areas, floor-to-ceiling cedars shutters and French doors leading out to expansive outdoor living spaces only feet away from the beach. With no TV in the room to detract from the serenity of you island getaway, it is a perfect romantic bungalow for two.
Sports and Fitness
Set on 19 acres fronting Negril's world-famous Seven Mile Beach, Couples Swept Away welcomes sports enthusiasts.
Its 10-acre fitness complex, the largest in Jamaica, features:

10 tennis courts, squash and racquetball facilitie
a fully equipped fitness center with all the latest cardio and weight training
an aerobics studio
25-meter lap pool
basketball court
outdoor running track
If your idea of fitness includes sand, head to the beach for sea kayaking, snorkeling, sailing, windsurfing and scuba.
Instruction is always available and included.

Complimentary offsite Island Excursions
Glass Bottom Boat Tours
Quintessentially Caribbean, a ride aboard our glass bottom boats opens up a whole new world. Explore the natural beauty of the tropics from the turquoise sea. Each glass bottom boat tour is a thrilling adventure unto its own.
Shopping Tours
Explore the artistry of Jamaica with a visit to a local craft markets where you will find tie-dye, woodcarvings and block printed fabrics crafted by Jamaicans. Included in the tour is a stop at several duty free shops featuring an array of spirits, perfumes, and luxury goods.
Unlimited Golf
Guests of Couples Swept Away and Couples Negril are welcome to take their golf game to the Negril Hills Golf Course. Designed by Robert Simmons, the 6,333 yard-long, par-72 course features elevated tees and Bahamian grass greens, picturesque water hazards and gently undulating fairways for an outstanding Caribbean golf experience.
Catamaran Cruise
Enjoy the breathtaking beauty of the Caribbean sunset when you climb aboard a catamaran for a complimentary early evening sail, complete with rum punch and swimming off the hull. Depart directly from the beach for this sail to Jamaica's West End. Trips go out daily at 4 pm, except Sundays and Thursdays.
Trip to Margaritaville
Founded by singer Jimmy Buffett, Margaritaville in Negril captures the relaxed and friendly spirit of the Caribbean. Enjoy open-air dining, beach activities and island entertainment. Transportation via the Margaritaville Party Bus and entrance fee are complimentary.
Trip to Popular Sunset Bar
Sunset Bar, also known as Pushcart amongst the locals, is one of our most popular excursions. A complimentary van takes guests to an outdoor restaurant/bar on the cliffs in Negril's West End. Sit down at a table right on the edge of the cliff overlooking Jamaica's beautiful coast and enjoy a brilliant sunset. This casual dining restaurant serves up true Jamaican cuisine and offers drinks, music and good vibes. Offered Wednesday, Thursday and Saturday at 5pm.
Another off site excursion you won't want to miss
In 2005, Couples Resorts established the nonprofit Issa Trust Foundation.
Its mission was and is to promote the wellbeing of the people of Jamaica through wide-ranging initiatives including health promotion, education and job counseling.
In collaboration with local educational and professional services, the Foundation helps families provide a safe, nurturing and permanent home for their children by supporting programs that emphasize drug education and prevention, improved reading and writing skills, school and job counseling, and overall social responsibility. Furthermore, we are proud to offer a continuum of outstanding clinical care to infants, children, adolescents and adults.
Couples Resorts welcomes our guests to join us in supporting the Foundation's enrichment programs, either by becoming a corporate sponsor, donor or hands-on participant.
Again and again, our guests tell us their direct participation has been a phenomenal experience in giving back. With that in mind, we are excited to introduce new Friday morning excursions to the Free Hill Primary & Infant School, where you can experience true Jamaican culture and make a difference first-hand. We invite you to learn more about Jamaica's educational system and positively impact the life of a child. This is a unique opportunity to personally deliver much-needed school supplies and other necessities to wonderful school children.
Join us Fridays, 9:30 am to noon. The $35 per person cost ($65 per couple) include a volunteer t-shirt and transportation between the resort and school. All process benefit Issa Trust Foundation's education and pediatric program.
back to top