BEACH RESORT MAP
Click on resort name for additional photos and information from our 25 years experience in Negril

CLIFF RESORTS MAP
Click on resort name for additional photos and information from our 25 years experience in Negril since 1998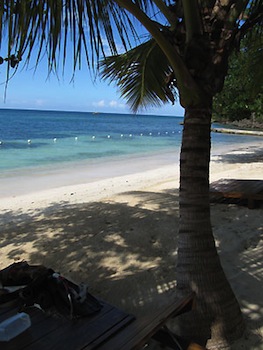 Rhodes Beach Resort

Rooms, Suites, Studios, Apartments, Cottages, Pool, Free Wifi, Eco-friendly, Weddings, Glass Bottom Boat, Horseback Riding, Bat Cave, Kitchenettes, Snorkeling, Beach Resorts, Jacuzzi, Sea View, Air Conditioning, Breakfast Included, Cell Phone
Magnificent Rhodes Beach Resort is an immense, unspoiled,
private vacation paradise just 15 minutes from Negril.
Private beach, salt water pool, horseback riding and spectacular sunsets are part of it's charm.
Deluxe rooms, suites, and villas are fully equipped and tastefully decorated
Rhodes Beach Resort

Rhodes Beach Resort is a magnificent property covering over 550 lush acres located just 5 miles before Negril.
There is one mile of private beach and coral coastline gently curling around lovely, reef shielded, Rhodes Hall Bay.
Colorful tropical fish develop in the government-protected hatchery and coral formations can be viewed in shallow waters adjacent to their beaches. Natural fresh water mineral springs rise up from the sea floor along our coastline soothing tired muscles.
Driving through this vast property is a one-mile journey, so vast that we enjoy our status as a separate district. This private working plantation has fruits and vegetables in continuous cultivation including coconuts, bananas, papaya, mangoes, pineapples, oranges, lime, cocoa, plantain, plums, avocado, tamarind, breadfruit, okra, tomato, cucumber, yams, ackee, carrots, calaloo, and allspice.
Fish are raised in ponds fed by the natural mineral spring which also provides their freshwater requirements for the entire property.
Over 70 Horses graze freely in the hills when not in use for horseback riding and the morass (Jamaican swamp) is one of the largest crocodile reserves in Western Jamaica with over 70 residents and an adjoining lake simply named "Crocodile Lake".
Other animals living on the property include geese, guinea hens, chickens, roosters, ducks, goats, mongoose, crabs, cats, dogs, doves, parrots, humming birds, doctors birds, myna birds, seagulls, pelicans, sandpipers, heron, vultures, and even peacocks.
The terrain covers all that Jamaica has to offer; from beaches to coral coastline, to mountaintops as high as 550 feet affording excellent views all the way to Negril.
The lush tropical jungles feature impressive stands of ancient bamboo and numerous types of trees and other rain forest vegetation creating a bird watchers paradise.
Resort Amenities
27 Rooms, Villas and Suites decorated with original art
Seaside, Garden and Hillside Accommodations
Complimentary full breakfast served in the restaurant from 8am to 10:30am daily
Express Check-In and Check-Out
Transportation Services (additional charge)
Free High Speed Wireless Internet Access
Free Use of Cell Phone (air-time not included)
One mile of Private Beaches and Shoreline with beach chairs and loungers
24-hour Security
Mineral Spring/Seawater Infinity-style Oceanside Pool
Natural Setting
Hassle Free Beaches -great swimming and snorkeling
Eco-Friendly and Low-Density
Village Atmosphere and Family-Friendly
Gift shop
Performance Stage
Playfield for Soccer and Volleyball
Picnic Grounds with Covered Tables
Boat Docks
Small Meeting Room
A serene and natural setting allows you to relax,refresh and rejuvinate body and soul
Horseback riding
The full service
Bayview Restaurant and Lounge
sits atop a hill on Samuels Bay offering you a view of the Negril headlands that is nothing short of breathtaking. It's an ideal place to catch one of Jamaica's incredible and ever-changing sunsets.
Lunch for $6 USD per person including tax and service fees and Dinner for $12 USD to all registered guests of the hotel.
Order from a menu and it includes one free non-alcohlic beverage of your choice.

Our menu is refreshed regularly by Jamaican chefs, resulting in an exciting combination of authentic Jamaican and International cuisines.
Visit our Skydeck, featuring spectacular open-air views, especially at night, under the stars.
Hours
9 a.m.—10 p.m. (Subject to change without notice.)
Accommodations/Rooms/Suites/Cottages
Rhodes Beach Resort Negril has 27 rooms in 5 distinctive buildings.
Each room is painted in a different color, uniquely decorated, and features original artwork.
All come with continuous 24-hr security, air-conditioning, Full Breakfast and, if available, the free use of a pre-programed cell phone (phone credit can be purchased on the property).
Most rooms have Queen beds, furnished verandas, a ceiling fan, Local TV or Satellite TV, and a mini-fridge.
Also available are rooms with King beds, infant cribs, sleeping cots, and lofts for adults or chidren over 12 years of age.
Family and Group Cottage - Bougainvillea Cottage is just steps from the shoreline and pool. With its premier location on the "Point", directly facing the sea, it contains two adjoining 'family cottages', each with an additional sleeping loft to accommodate up to 5 people. If you reserve both cottages, you can sleep 10.
Fully equipped eat-in kitchen
Sleeping loft
Satellite TV
Dressing room
Writing Desk
Full panoramic ocean view
Shower
Single or Group Suites - Sunshine Building is a beautiful, 10-room, colonial style, two story building with 6 adjoinable rooms on the second floor, two with full kitchens and four with kitchenettes.
Two of the four also have Jetted tubs and premier corner locations.
All six rooms feature an additional Queen-sized bed, and sleeping loft with pull-out ladder access to accommodate an additional adult or up to two children over 12.
The ground level has four adjoinable rooms, two with full eat-in kitchens directly facing the sea in front and two basic rooms in the rear. All four can be equipped with a single size cot to accommodate a third adult or child.
Queen bed
Refrigerator
Satellite TV (except DE-1)
Full and partial ocean views
Writing Desk (DE-2)
Sleeping lofts (DE-2)
Ceiling fans
Single Family Cottage - Sea Star Villa is a single-family cottage that accommodates up to 12 people comfortably. Four separate bedrooms sleep two persons each, the cupola sleeps two, and one pullout sofa-bed in the living room/kitchen area sleeps two.
(SU-1) is our Master Suite combining kitchen, living room, and one (SU-2) Bedroom add-on with bath/shower. Directly facing the ocean it contains a fully-equipped eat-in kitchen, living area with pullout sofa-bed, private bedroom, and two furnished verandas, accomodating up to 4 people comfortably.
There are two (SU-2) Bedroom add-ons, and one (SU-3) Bedroom add-on that can be reserved individually or joined to the Master Suite. Each Bedroom add-on sleeps two people comfortably, and has its own private bath/shower, furnished veranda, and separate entrance. The cupola contains two single cots and a small table. It can accomodate 2 more adults or 2 children over 12 (subject to availability).
Queen bed
King bed (SU-3)
Full Kitchen (SU-1)
Full and partial ocean views
Ceiling fans
Local TV
Private entrances and private, furnished verandas
Convenience and Location - Honeydew Cottage is centrally located on the beautiful "Bamboo Lane". Each unit features a private, furnished veranda with ceiling fan, and partial ocean views. The two units in front have Jetted tubs and the two in back have King-sized beds and dressing rooms with an additional lavatory.
Mini fridge
Local TV
Jetted Tub (JA-1)
King bed (KI-1)
Bath and shower
Easy ground-level accessibility
Privacy and Economy - Whyte House is located on the hillside, behind the Honeydew Cottage. A flight of stairs leads you up to your own private room, with furnished veranda where you can enjoy a panoramic view of the property and some of the best sunsets on the island. All units feature soundproof construction and privacy.
Mini fridge
Local TV
Queen bed
Bath and shower
Dressing room and additional lavatory
Resort/Activities
Prices subject to change without notice
Snorkel all day in the warm shallow waters of our private bay and view dazzling coral formations and marine life just a short swim from the shoreline. A stone's throw from shore is tiny Pelican Island, where you can see small fish and creatures darting in and out of the shadows. All you need is a snorkel mask and some beach shoes, and you're ready to explore. Bring your own snorkeling gear or rent ours for just $5 per day
Horseback Riding -Rhodes Hall is famous for its stable of 70 horses, available for riding daily except Saturday. Ride with our expert horsemen in the hills or along the beach. You can even swim with the horse in the ocean if you wish, an experience you're sure to remember.
Mountain and Beach Ride
$70 per person - Ride deep into the rugged interior of the estate. See numerous plant and bird species. Finish with a ride along the beach. (Lunch available for $15) (~1 to 1.5 hours)
Eco and Wildlife Tour -
Rhodes Hall is part of the Negril Watershed Environmental Protection Area, which includes the largest crocodile reserve and mangrove swamp on the northwest coast of Jamaica. It is home to the crocodile, the endangered West Indian Whistling Duck, the Doctor Bird, and dozens of other unique bird, plant, and animal species. Bring your binoculars and camera for a unique photo opportunity.
Mangrove & Crocodile Excursion
$25 per person - Guided, walking tour down our unspoiled coastline. Learn about numerous plant, bird, and insect species from our expert guides. Walk through the Mangrove swamp, down to the Crocodile Nursery and adjoining "Crocodile Lake" featuring our unique Floating Viewing Platform. Ask about the mineral spring mud-baths. (~45 min to 1 hour)
Arawak Cave Tour
$40 per person - See where the original inhabitants of Jamaica lived over 500 years ago. Explore an authentic, mile-long Arawak Cave. See ancient cave drawings and markings, stalactites, stalagmites, caverns, hidden chambers, an underground subterranean lake, and thousands of Jamaican bats hanging upside down from the limestone caverns.
Bird Watching
Did you know that Jamaica is home to over 160 rare birds, 12 species of which are endangered, including the West Indian Whistling Duck? Sign up for the Mangrove & Crocodile Excursion (above) and bring your binoculars.
Glass Bottom Boat - Reef Tour
$40 per person - Explore our reef without getting wet! Our illuminated glass bottom boat is ideal for viewing the shallow coral formations and marine life in our private bay. Or if you prefer, put on a mask and fins and get a closer look. The equipment and instruction is included.
Scuba Dive on our Pristine Reef - All dive services provided on site by Negril Scuba Centre with full PADI licensing, meeting all applicable insurance and safety requirements. (Certified Divers Only - min.2 divers)
1 tank $48
2 tank $84
3 tank $108
4 tank $140
6 tank $192
10 tank $300
Equipment Rental
BCD, snorkel, mask and fins $5/per day $5/day
Wetsuit (shortie) $6/day
back to top