BEACH RESORT MAP
Click on resort name for additional photos and information from our 23 years experience in Negril

CLIFF RESORTS MAP
Click on resort name for additional photos and information from our 23 years experience in Negril since 1998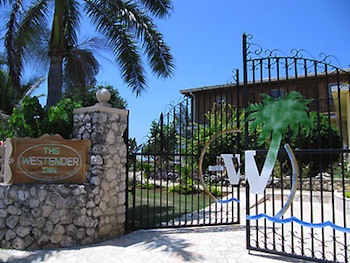 Westender Inn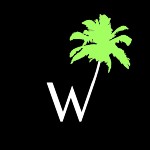 Rooms, Suites, Free Wifi, Full Beach Access, Weddings, Pool, Bicycles, Flat Screen TV, Kitchenettes, Condos, Cable TV, Restaurant, Sea View, Water Access, Cliff Resorts

The Westender Inn offers you a beautiful, secluded, location,
fresh and saltwater pools and comfortable, affordable accommodations
overlooking the Caribbean on the black coral cliffs of Negril, Jamaica
Westender Inn

This Negril Jamaica cliff side, sea side resort is graced with cool breezes, tropical flowers, majestic palm trees and the mountains as a backdrop.
The Westender Inn offers great service, privacy, security and a taste of real Jamaican hospitality.
If you are looking to get away from the bustle and hustle of large resorts but still want to be able to experience the music/nightlife that Negril offers then this is the place.
Great for romantic getaway, family holidays and anyone looking to relax and chill out.
Complimentary airport transfer with bookings of 14 nights or more
Wi-Fi FREE and available throughout property
Restaurant/Bar garden side
Large garden side pool beside the restaurant
Small natural sea pool for cooling off seaside
Small Sunning Beach
Sea Side Shower
Hammocks
Lending library
Seaside bar
entertainment some evenings
Weddings
some units with kitchenettes
8 Deluxe Ocean Front Rooms
1 Garden View Room
4 Ocean View Suites
Flat screen Satellite TV's in all rooms

Westies Restaurant
Westies is their spacious garden side restaurant with both indoor and outdoor dining and great food.
Cool off with a cold tropical beverage at the bar adjacent to the restaurant and close to the pool.
Pools
A large free form pool, in the shape of Jamaica, features sun umbrellas and lots of lounge chairs overlooking the gardens and mountains.
Cliffside enjoy a dip in the salt water sea pool.
Accommodations/Rooms/Suites
Ocean Front Deluxe Rooms
Super Twins, Queen or California King
Full Bath
Air Conditioning
Ceiling Fan
Flat Screen TV with DVD Player
In-Room Safe
Free Wi-Fi
Room #3:
This Oceanfront room offers a superb view of the ocean
- Lay in bed and watch the cool, blue Caribbean out of your door. This room also opens to our beach bar and the site of our weekly Bonfires. Step out your door for a drink and enjoy the party!
Room #4: This Oceanfront room is our most-requested room - It is very comfortable and beautifully decorated in a simple, modern way. This room is closest to the beach, our saltwater plunge pool, outdoor showers, and sunbathing areas and is the best choice for guests who want the most an oceanfront room gives. Enjoy your veranda and hammock relaxing by the Caribbean.
Room #5: Another beautiful Oceanfront room at a reasonable price, perfect for pairing - This room is one of the Owner's favorites for families, because the King-size bed can be adapted to two twins. Let your young ones stay close to the beach action in Room 5 while you enjoy the luxuries of close-by Room 4 or the Room 12 (Owner's Suite) with your spouse!
Room #6-7: These rooms have a beautiful elevated view of the Caribbean - Enjoy the beautiful sunsets on your private veranda. These are perfect rooms for pairs of friends or families who want to be close, but have their own privacy! In fact, we usually only rent these rooms to guests travelling together so groups can enjoy a closed-off section of the property to themselves! The Westender is always looking to accommodate families or those looking for a private party veranda!
Room #8: This corner room is our most generous handicap accessible Oceanside room - Close enough to the ocean to let the waves lull you to sleep but far enough away for privacy from the beachgoers. Enjoy the morning sun and cooling afternoon shade in your private hammock.
Room #9: One of the more private Oceanfront rooms with front step access to fresh aloe plants; the owner's favorite - Many guests of Room 9 enjoy the convenience of cutting some fresh aloe to soothe their skin after a day in the sun! Room 9 also steps out to a secluded oceanside patio for guests who enjoy reading or sunbathing next to the Caribbean!
Room #10: Their most private and quiet Oceanfront rooms; a personal favorite of many guests - With this room, you also get the benefit of mostly shade in your room for those hot summer days! Also enjoy a beautiful cactus garden just outside your room.
Room #11: A room often requested by couples looking for a quiet and affordable Jamaican retreat - The room features the most privacy and quiet of any of the Oceanside rooms and has a beautiful hand-carved bed! Couples also appreciate the morning and afternoon shade when they chose to stay in and enjoy the sound of the Caribbean…

Oceanside Suites
King or Queen Size Beds
Full Bath
Air Conditioning
Ceiling FanFlat Screen TV with DVD Player
Refrigerator
Electronic Safe Deposit Box
Free Wi-Fi Hot Spots
No Smoking Room
Room #12 - Orchid Suite:
Formerly known as the Owner's Suite
- This oceanside suite offers a much larger space including a small dining area with a wet bar, small kitchen area, and a sitting area for entertaining friends! Room 12 also features a much larger verdana for enjoying cool morning shade and beautiful afternoon sunshine.
Room #14 - Almond Suite: Private balcony with excellent views - Also known as the Almond or Honeymoon Suite. This room is perfect for honeymooners with a Jacuzzi tub and private, elevated oceanfront veranda. Enjoy a candlelit dinner on your private veranda with a superb ocean view! The suite also offers a well-equipped kitchen with a dining area and sitting area.
Room #15 - Dolphin Suite: Open floor plan including a spacious dining area - For guests who want the ultimate oceanfront experience! Instead of a veranda, this suite features a wall of glass with a sliding door for enjoying an elevated, 180° view of the ocean! The semi-private bedroom has a hand-carved king-size bed. This suite is perfect for small families featuring a full kitchen with eating area and a pull-out couch in the sitting area.
Room #16 - Cactus Suite: Features two queen beds and a private balcony - The Cactus Suite is our quietest oceanfront room and features two queen-size beds – perfect for families! This Suite also has a well-equipped kitchen with eat-in area. Enjoy the morning shade and mostly-afternoon shade on your private, elevated veranda "above it all!"

Garden Villa Suites
Studio Garden Suites - Rooms #21-22 (Lower Level)
Enjoy being close to pool and restaurant with a beautiful garden-view in these spacious 1-bedroom suites! This suite offers a large shower-only bathroom, a mini kitchen with eat-in area, and comfortable sitting area. Relax on your huge private veranda with a delightful garden view! Room 21 features morning and afternoon shade while Room 22 offers morning sun and afternoon shade.
Penthouse Garden Suites - Rooms 23-24 (Upper Level)
These suites are the Westender's largest rooms for guests who enjoy the comfort of luxuries! These one-bedroom suites offer a large bedroom area with a small private veranda and spacious shower-only bathrooms, a huge sitting area with multiple couches and chairs for entertaining friends with two small, private verandas, and a full kitchen with eat in area. Room 23 offers living-area verandas with an elevated view of the Caribbean and morning and afternoon sun in your room while Room 24 has living-area veranda with a garden view and morning sun with afternoon shade.
Log Cabins
One and Two Bedrooms Cabins
These cabins offer a quiet setting with garden and cliff views, full kitchens and eat-in areas, flat screen TVs with local channels, and small verandas. Cabins 1-6 and 8 offer morning and afternoon sun while Cabin 7 boasts morning sun and afternoon shade. The Two Bedroom Cabins are more spacious, with larger porches with screens.
Available for long- and short-term rentals.
back to top