BEACH RESORT MAP
Click on resort name for additional photos and information from our 23 years experience in Negril

CLIFF RESORTS MAP
Click on resort name for additional photos and information from our 23 years experience in Negril since 1998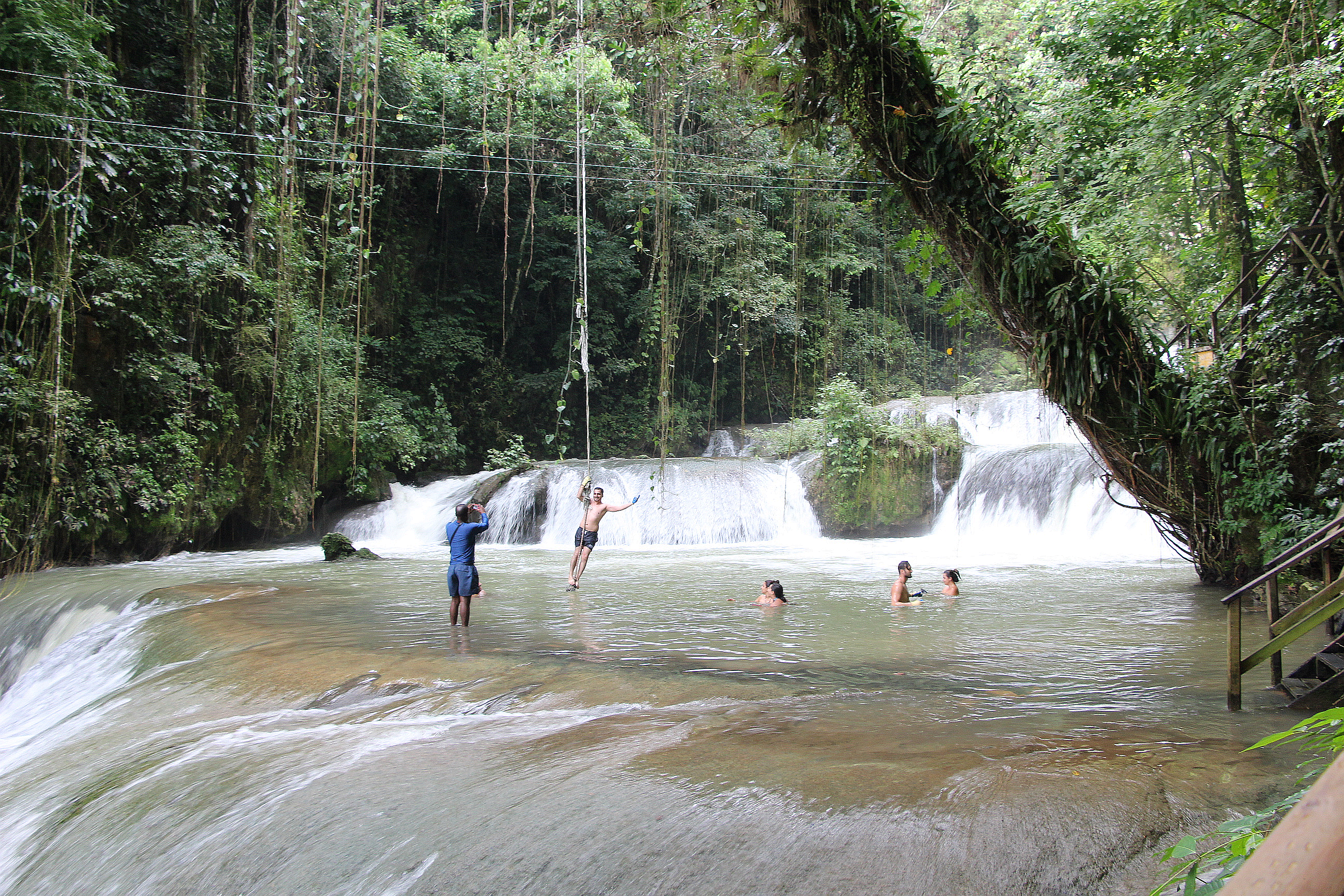 YS Falls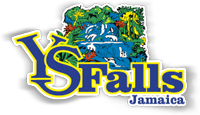 Private Tour, Scenic Tour, Lunch Provided, Entrance Fees Included
YS Falls is one of Jamaica's most popular attractions. Experience the beauty of seven cascading waterfalls and lush vegetation. It has been a favourite among visitors for over 25 years.
Located 50 miles East of Negril and 50 miles SW of Montego Bay, this private estate is situated in the "breadbasket" Parish of St. Elizabeth
YS Falls opened in 1992. It is a nature-based attraction offering the opportunity to experience the beauty of the waterfalls surrounded by lush gardens and magnificent trees.
There are seven waterfalls, several which cascade into natural pools. Some areas are fairly rocky and river shoes are recommended.
Lifeguards on site, indicate which areas are for swimming, however, being able to swim is a requirement. There are two natural pools, fed by underground and above ground springs, which is more suitable for children and others unable to swim.
YS Falls Photos
The Estate
Originally a sugar cane farm with factory, then later a source of Logwood trees for export, the estate is now home to a large thoroughbred horse breeding operation and raises Red Pol cattle.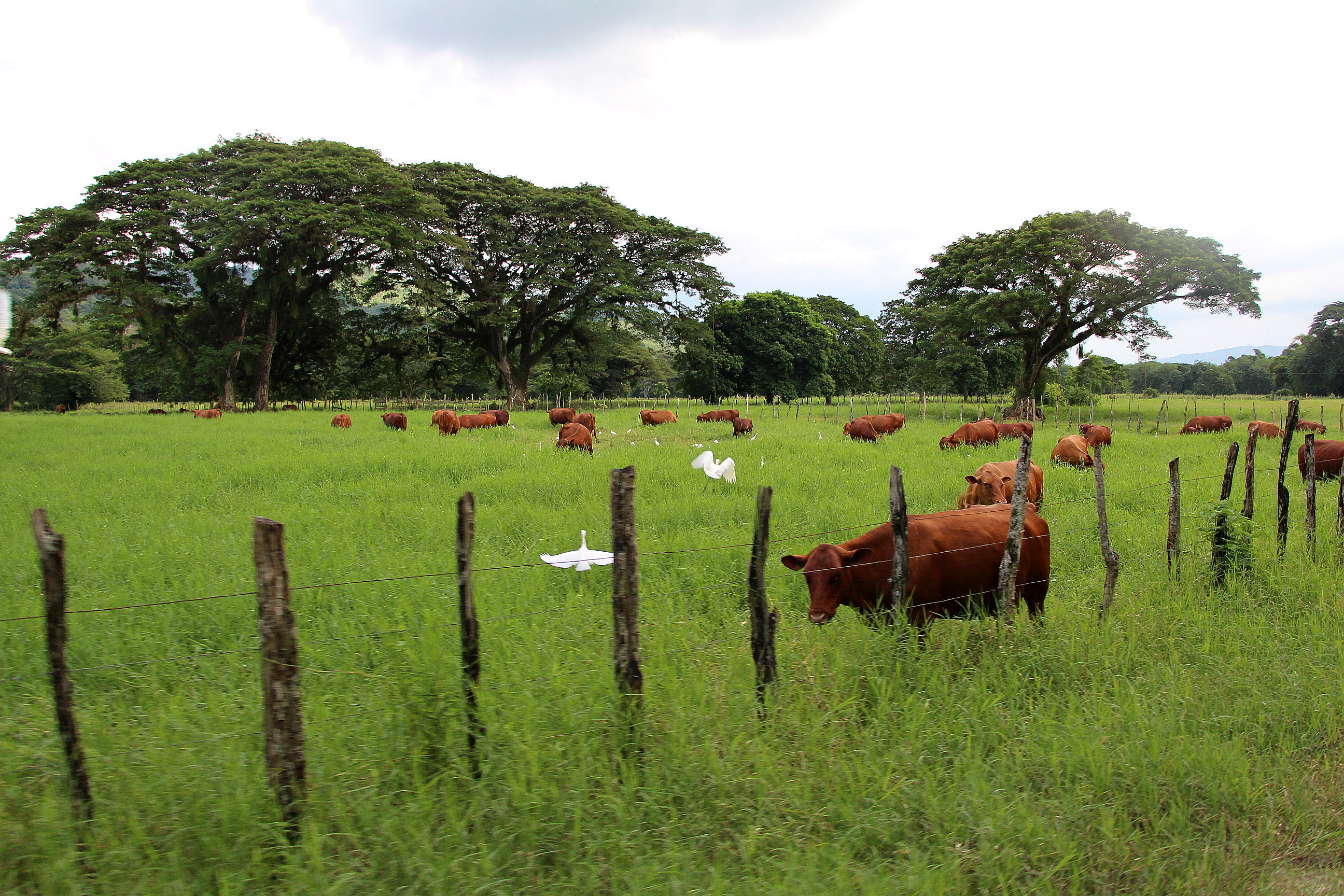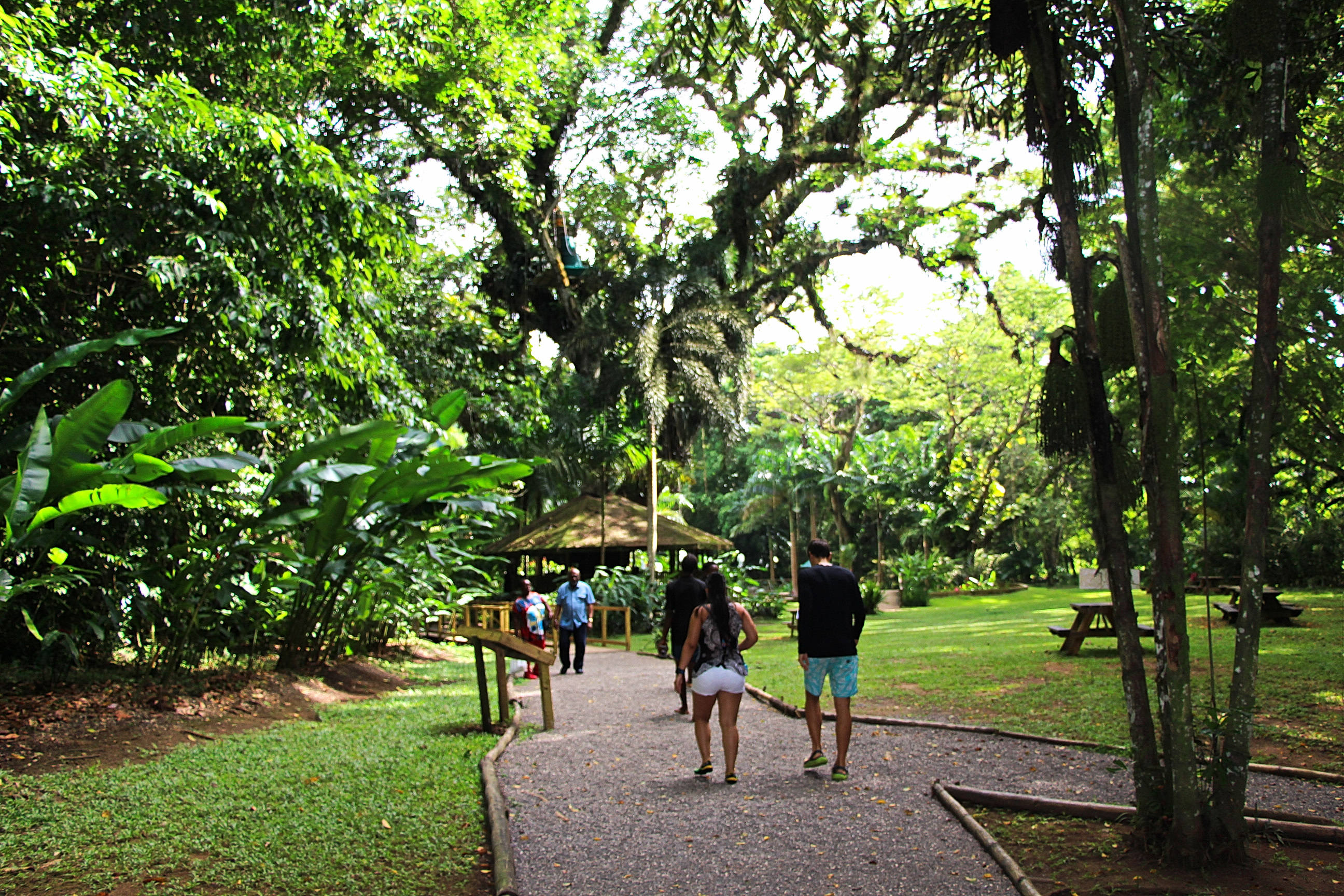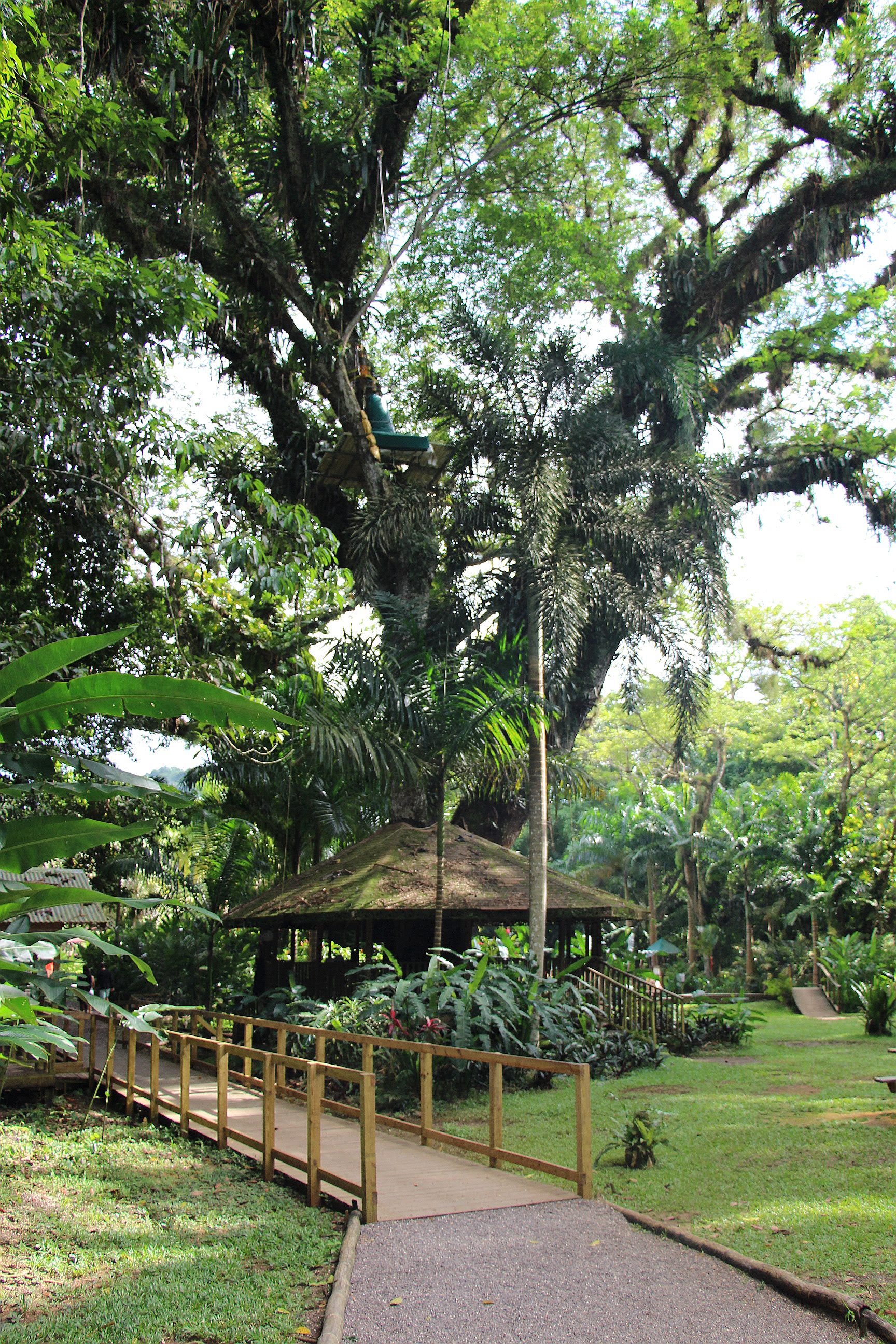 Pools and Grounds
Two large pools are situated on the grounds. One river pool is at the base of the falls with a depth of 4'. The second pool is in a garden setting. Both natural pools are spring fed.
The bar and grill offers cold drinks and light snacks and grilled choices.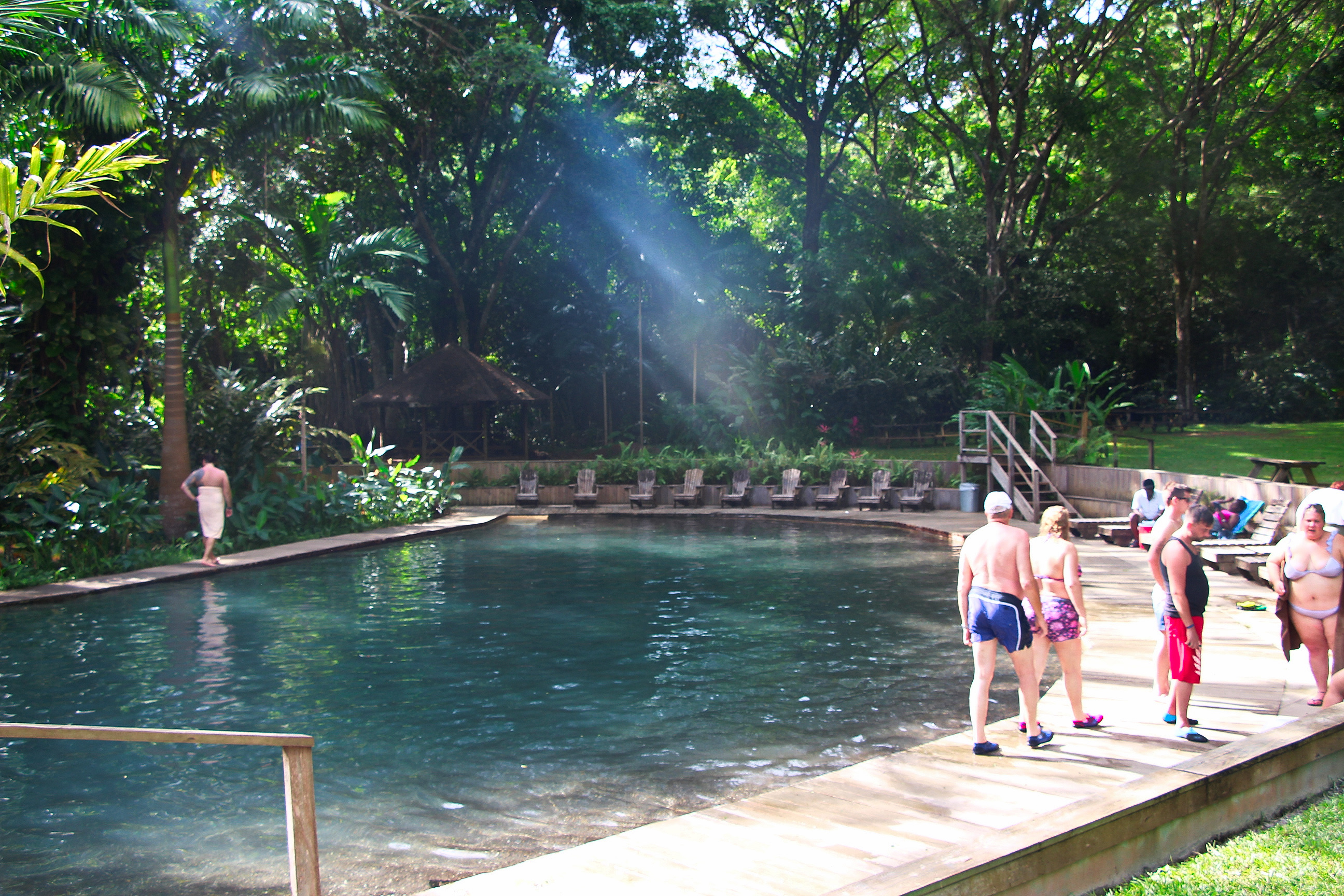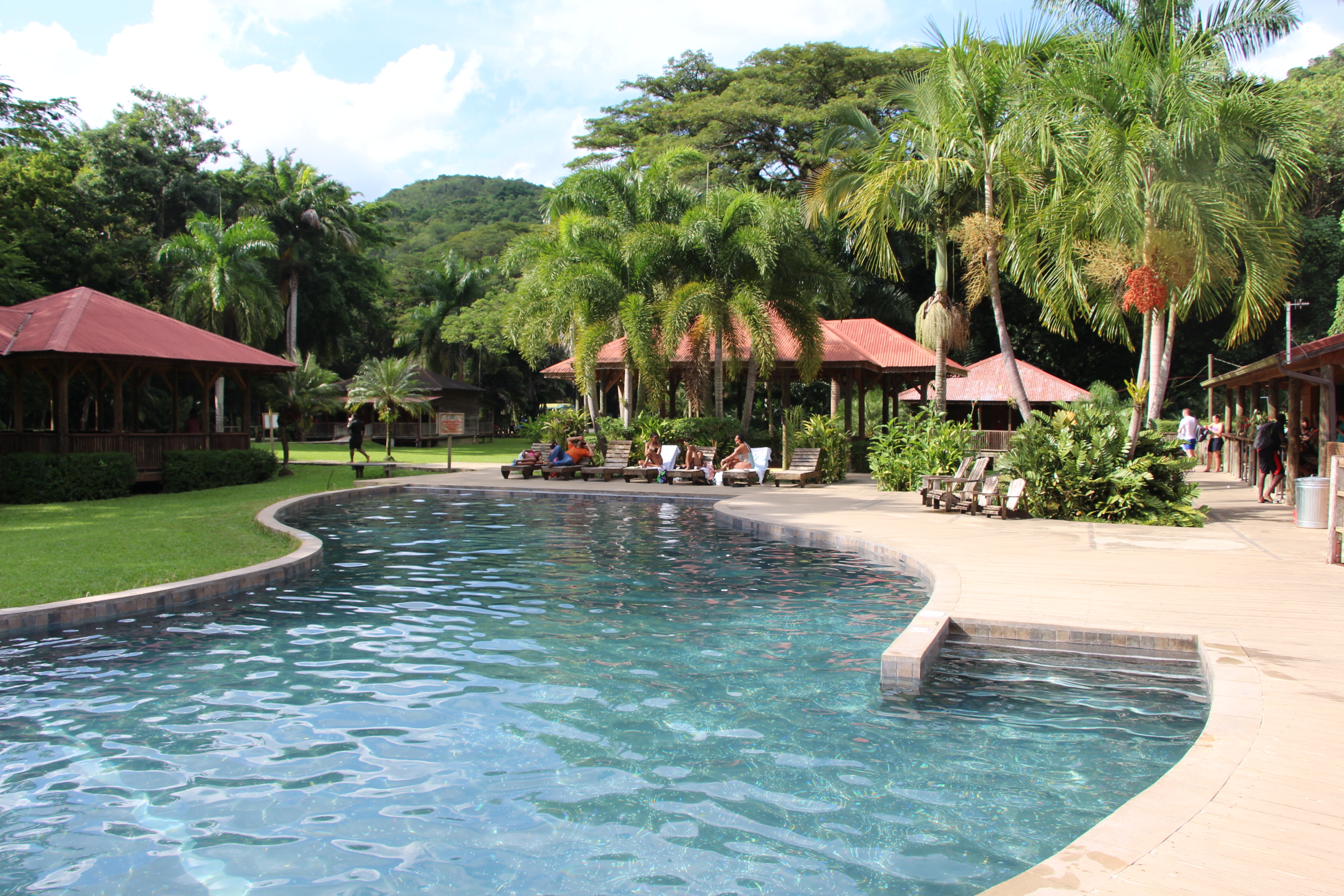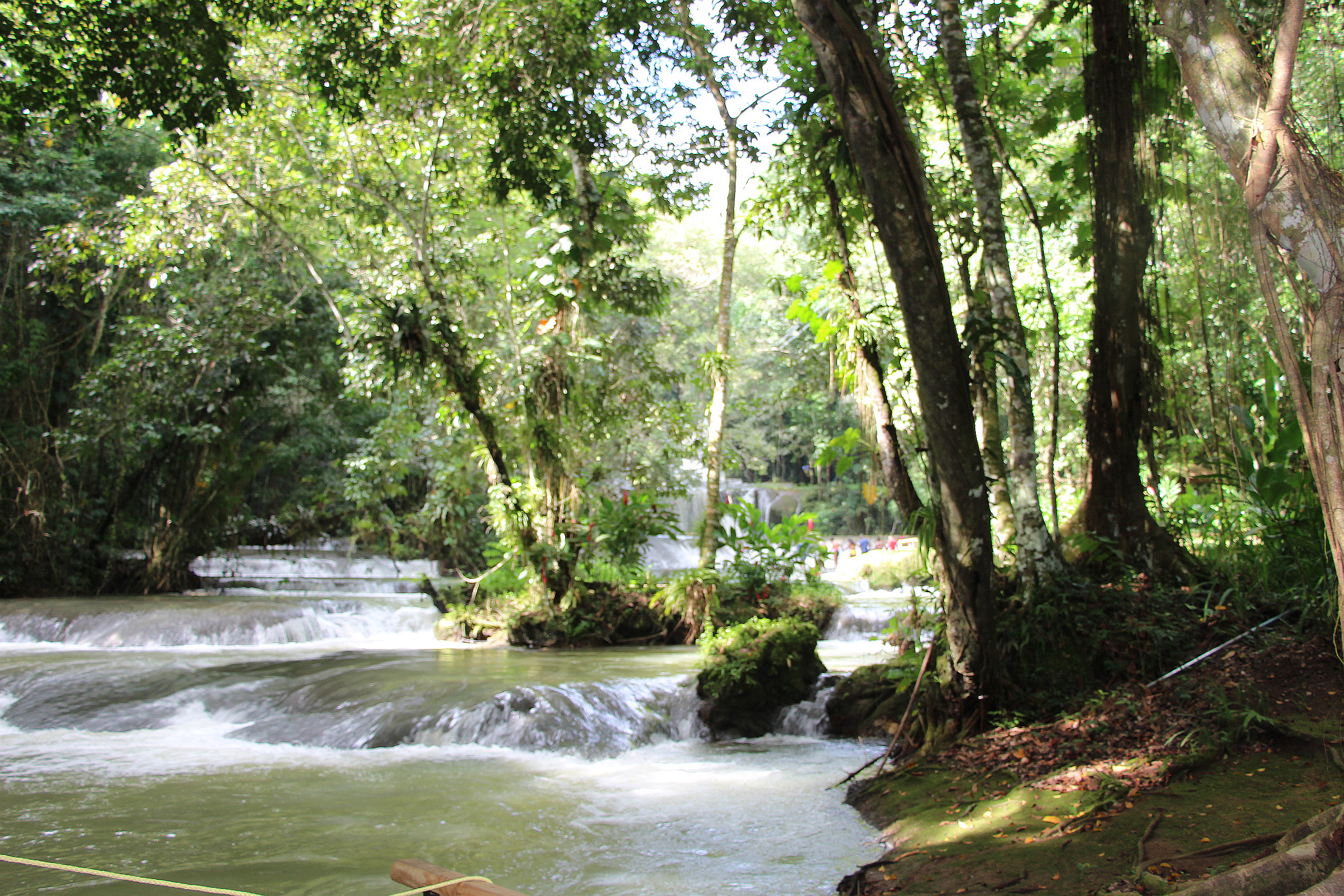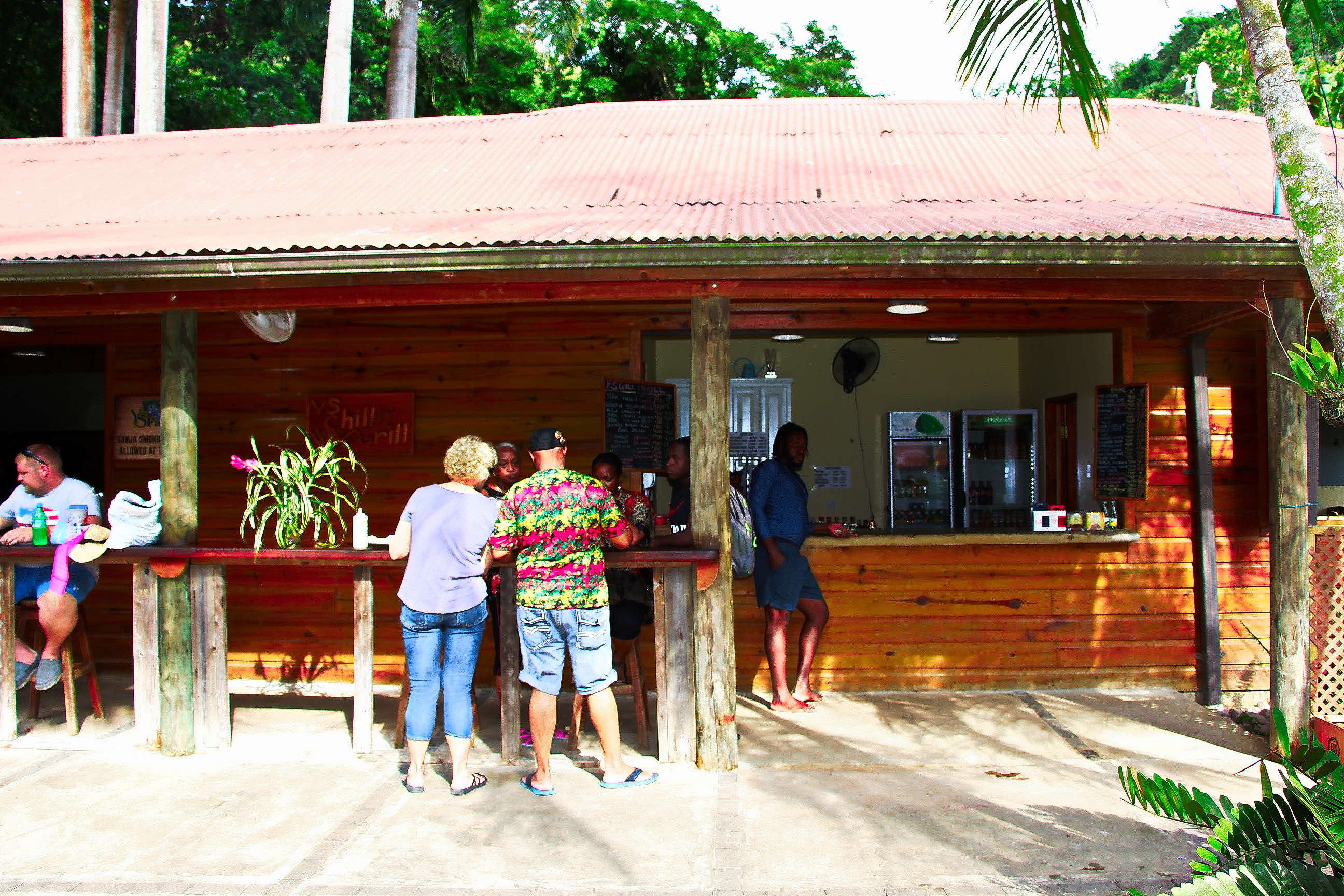 The Falls
A wooden walkway runs up past the 7 cascading falls along the river bank leading to the observation deck at the top of the falls. Your YS Falls guide will walk with you across the falls, show you the best pools for swimming or trying the tarzan rope swing. He'll be happy to use your camera to take photos of your experience.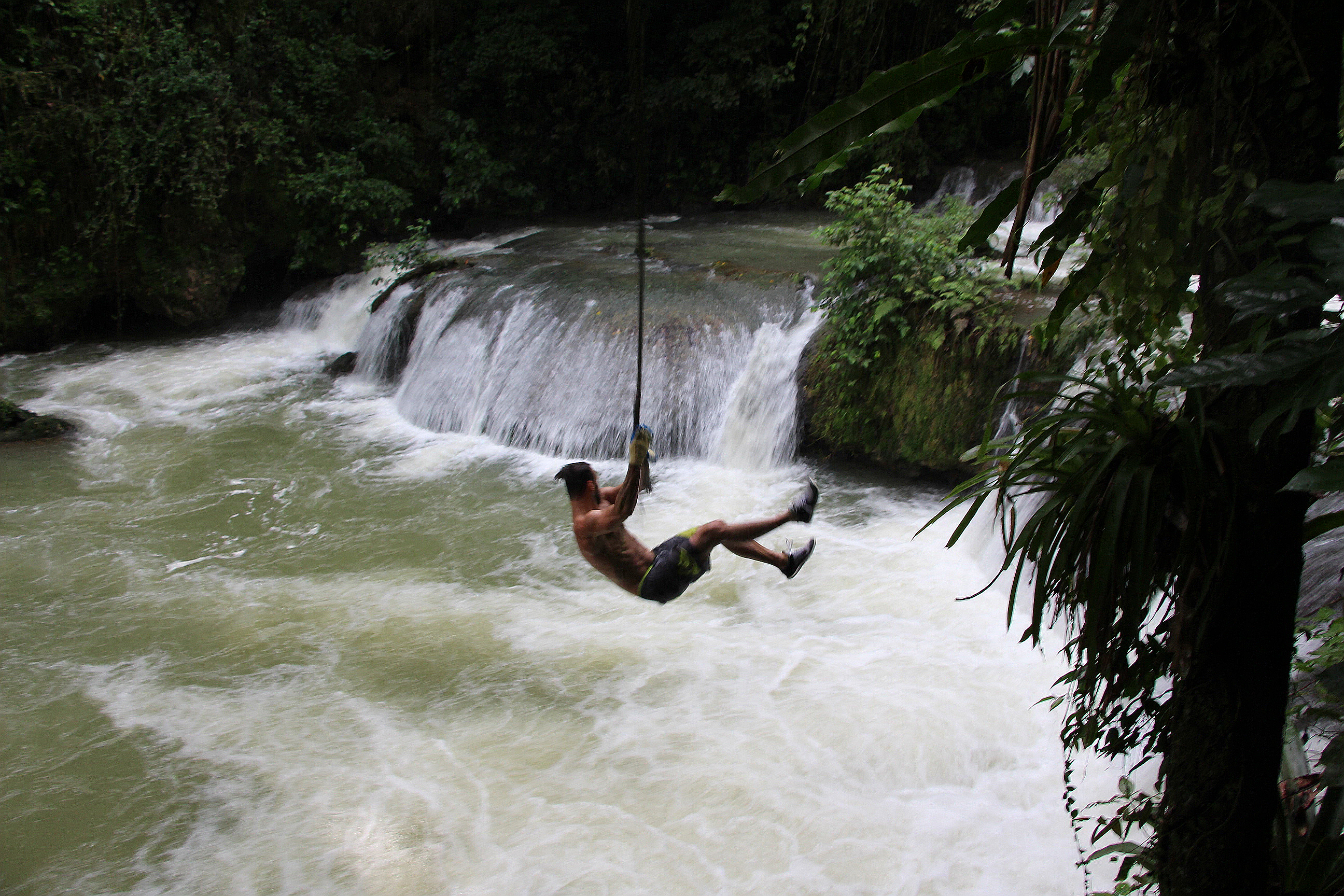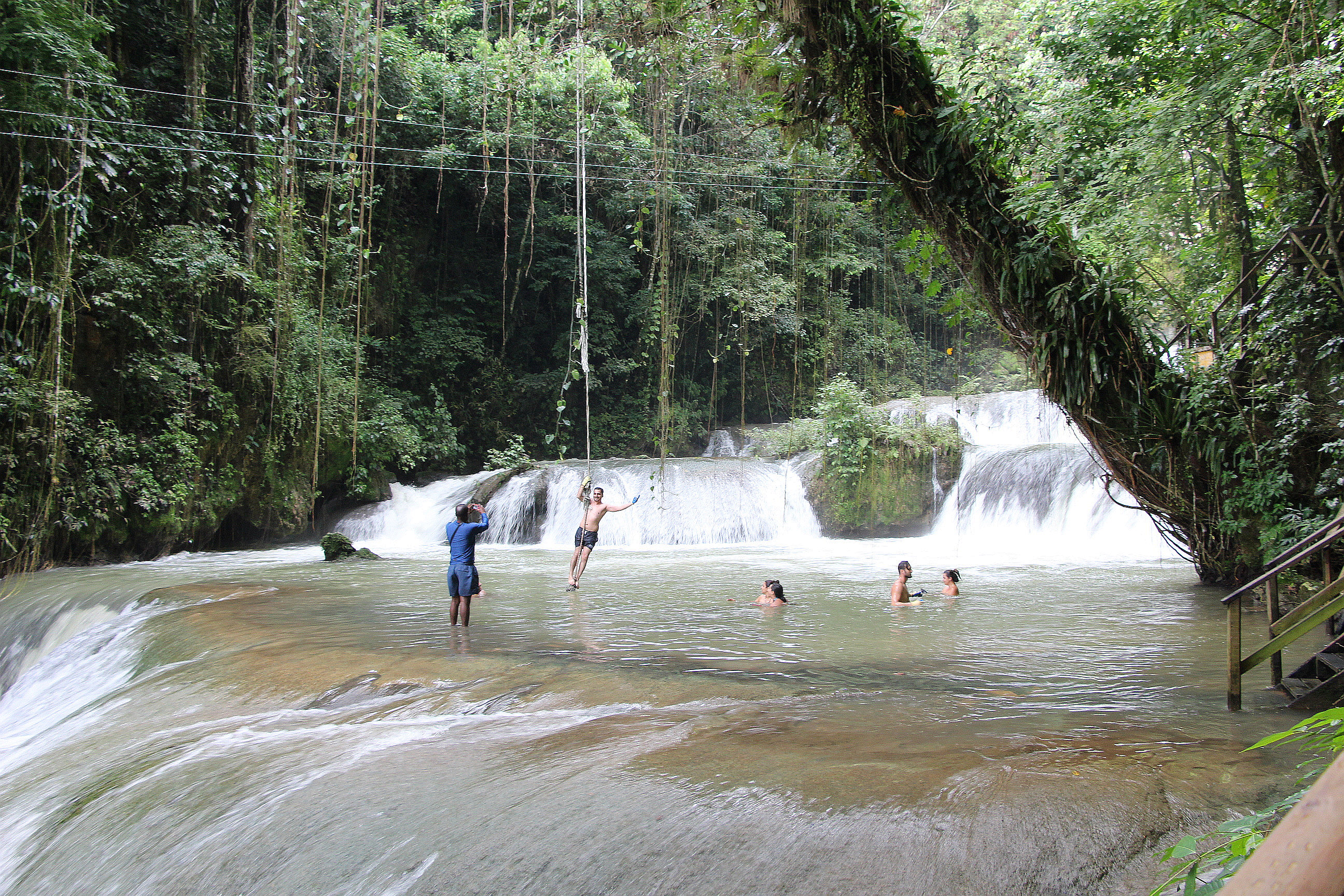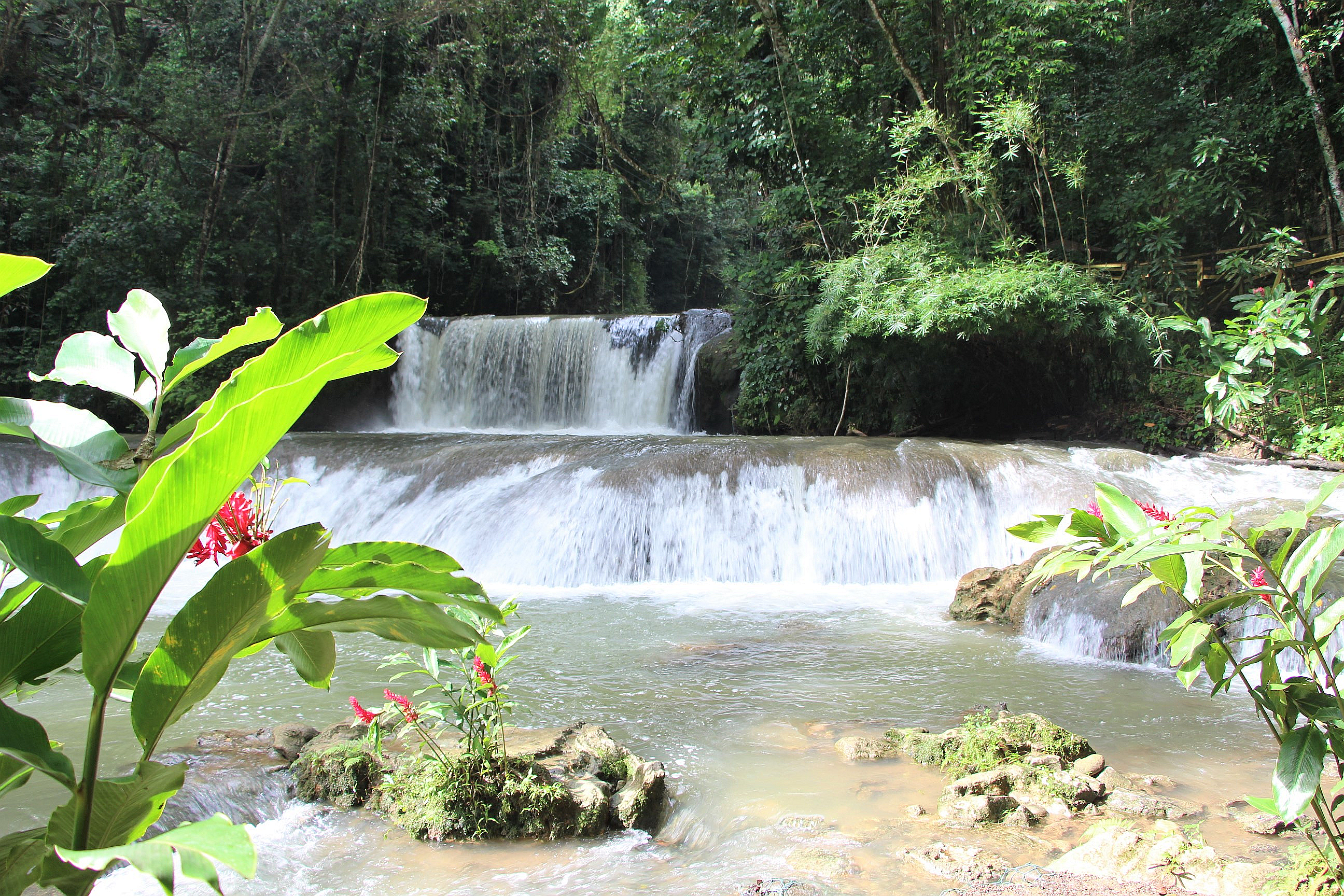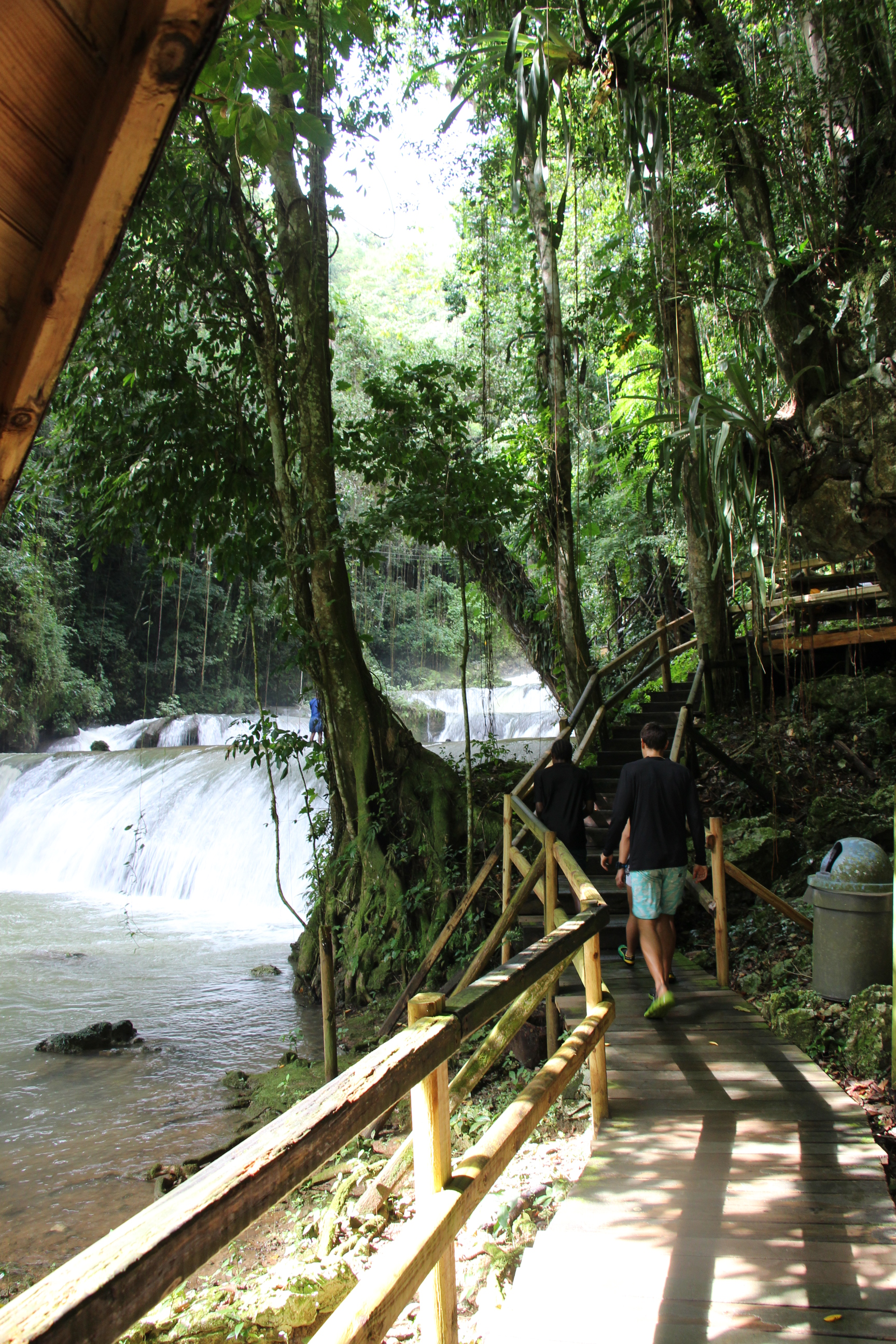 The Spring and The Caves
Winston (our head driver) With Guests
Once you enter YS Falls your tour includes a scenic jitney bus ride to the Falls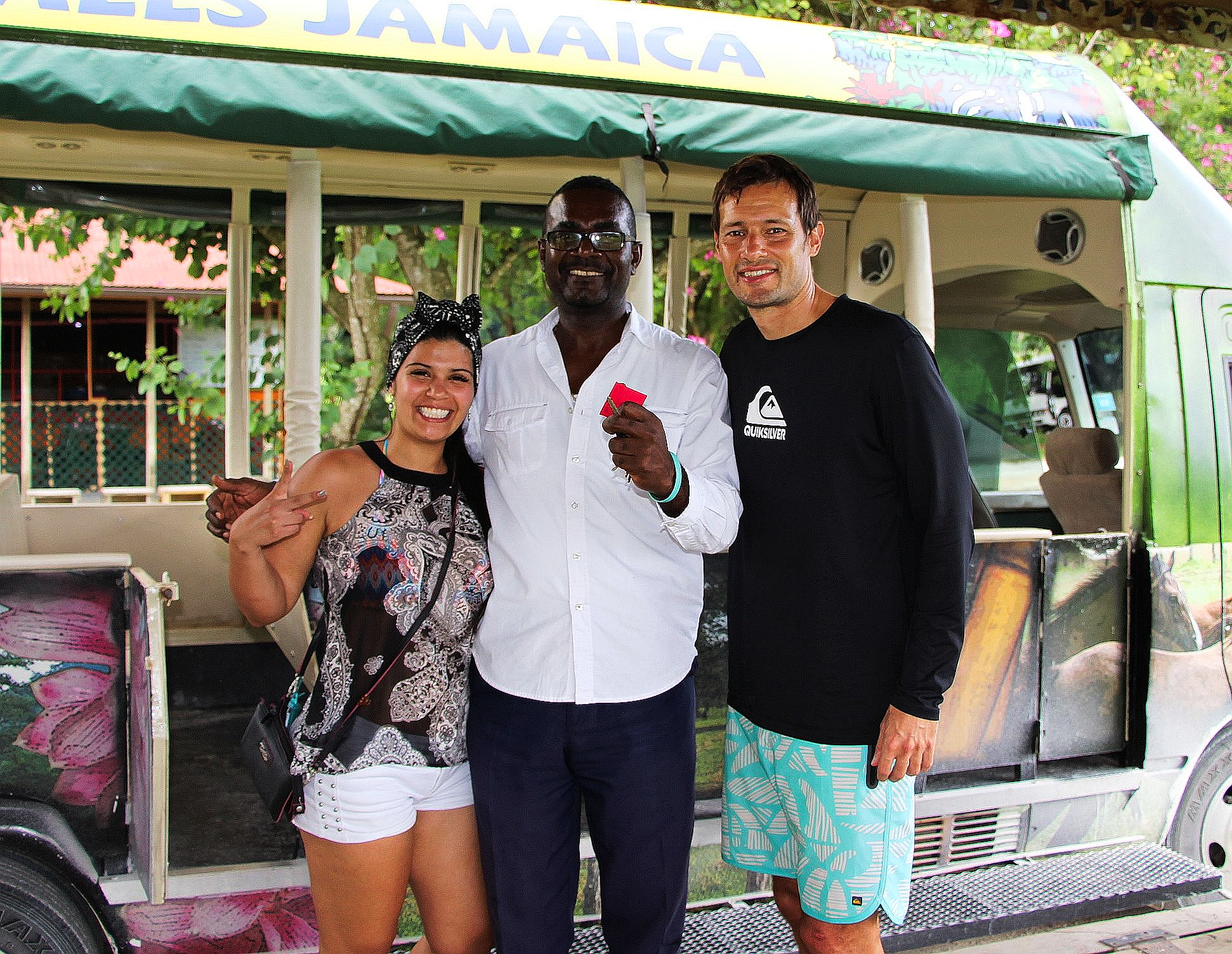 back to top