BEACH RESORT MAP
Click on resort name for additional photos and information from our 23 years experience in Negril

CLIFF RESORTS MAP
Click on resort name for additional photos and information from our 23 years experience in Negril since 1998

More Reasons to Love the Rockhouse Hotel
A favourite among visitors to Jamaica, it's easy to see why people go back time and again. Their picturesque rooms and views, and authentic Jamaican vibes, are enough to fall in love. What you may not know is that there is even more to love.
History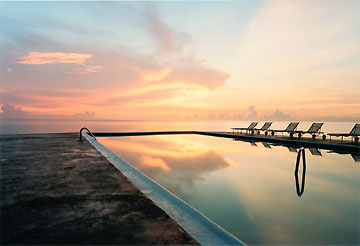 The Rockhouse Hotel in Jamaica was one of the first hotels to be developed on the cliffs, back in 1972. It has been host to such celebrities as Bob Marley, Bob Dylan, and The Rolling Stones.
It was taken over in 1994 by an Australian group, which has strived to maintain the vision and atmosphere that it was originally built with.
Even the architectural development, overseen by Jean-Henri Morin for the last 20 years, has kept the focus of his designs on high quality, with a positive and sustainable relationship with the environment. This can be seen by the way the cottages have been gently tucked away into the jungle-like landscape of their cliff side location.

Eco-Consciousness
Rockhouse Hotel is
Green Globe Certified
. This means that they:
Use the best environmental practices
Minimize their use of finite natural resources, air emissions, and hazardous materials
Monitor and record their performance to make sure they are consistently meeting the standards
They also use local materials and craftsmanship, using their property as an influence on their designs, which use the stone and timber of the surroundings.
Rockhouse Hotel
, with others in Jamaica, have started to build up the island as a glamour and eco-tourism destination, with the blooming flowers, bougainvillea vines, and almond trees that fill the property.
World Recognition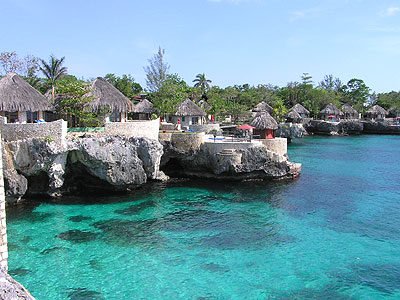 In 2012, Rockhouse Hotel received the Travel + Leisure Global Vision Award for its work in the community. With the help of the Rockhouse Foundation, they have invested almost $3 million in transforming and modernizing five schools, and renovating and expanding the Negril Community Library.
Rockhouse Hotel received several awards in 2014 as well, and in 2015 was awarded the Trip Advisor Traveler's Choice Award, and was part of Patricia Schultz's list of "1000 Places to See Before You Die."

More Bang for Your Buck
The Rockhouse Foundation is a non-profit organization, which puts every single dollar raised to directly support their projects. When you stay at Rockhouse, some of your stay is donated to their foundation, which means you are not only getting an amazing luxury vacation, but you're also giving back to the wonderful island that welcomed you.

Snorkeling
Coastal Living called Rockhouse Hotel one of the "10 Top Spots to Snorkel", saying that snorkeling at Rockhouse is "like diving into your personal aquarium populated by species usually only found on offshore reefs." Among the species to look out for are the large schools of silversides, and the beautiful non-threatening snake eels.

The Spa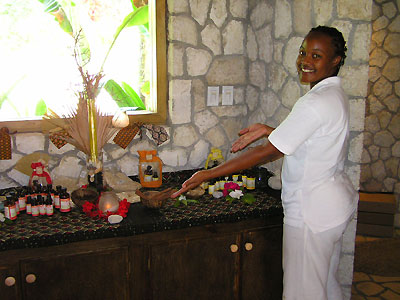 The spa at Rockhouse Hotel allows guests to experience bathing ritual treatments while taking in the breathtaking views of the Caribbean Sea. Treatments are accompanied by local fruits, a ginger shot, organic fruit juices, and therapeutic tea ceremonies, catered to the guest's ritual preference.

The Take-Away
While the rates are already reasonable for a hotel of their quality, you still get so much more. From contributing to the longevity of Jamaica through eco-tourism, to giving back to the community's welfare and development, you get so much more than just a hotel stay when you visit Rockhouse Hotel in Jamaica. You don't just have to take our word for it – people around the world agree that Rockhouse Hotel is a place of character, serenity, beauty, and luxury, that you will want to experience over and over again.

back to top