BEACH RESORT MAP
Click on resort name for additional photos and information from our 23 years experience in Negril

CLIFF RESORTS MAP
Click on resort name for additional photos and information from our 23 years experience in Negril since 1998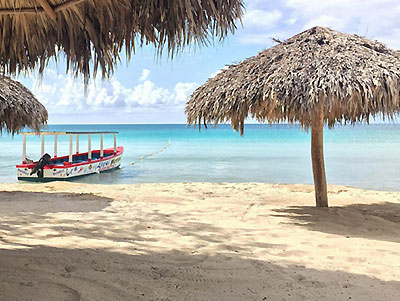 Beach House Condos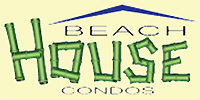 Villas, Apartments, Suites, Studios, Condos, Free Wifi, Restaurant, Air Conditioning, Cable TV, Flat Screen TV, Full Kitchens, I-Pod Docks, In Room Safe, Room Service, Sea View, Beach Resorts
Beach House Condos Negril offers classic Caribbean vacation rentals in Jamaica. Five of our 11 units are located right on Seven Mile Beach, with the other six garden apartments within a minute walk away. Each vacation rental is uniquely styled and privately-owned, but managed locally by Diana and her team. Browse our Jamaica vacation rentals, choose the room type and location that best suits you, and start counting down the days. Beach House Condos looks forward to welcoming you!
Beach House Condos

Beach House Condos is a collection of 11 privately owned condos that were formerly part of the Beach House Villas group. Though operating under new management, the experience remains unchanged (and in some cases better as several upgrades are under way). Our guests will continue to enjoy the same laid-back vibe and stunning views, and the same friendly staff that many of our repeaters have come to regard as family.
New Amenities under Beach House Condos:

Brand new AC units in all rooms
Updated kitchens in some units
Other exciting changes they can't wait to share with you!
Other Amenities:

Complimentary beach chairs and towels
Free WIFI
Room service from the on-site Ocean Breeze Restaurant
Bars, restaurants, grocery stores, and food stands are within walking distance
24-hour staffing
Tour desk from 8AM to 4PM Mondays - Saturdays to assist with any excursions
Laundry services are also available (for a small fee)
Accommodations/Villas

All Villas are decorated in their own unique decor.
All Villas have French Doors leading to patios and/or decks, free wifi, A/C, ceiling fans, cable TV, telephones & built-in safes.
All futons are queen size and more can be added if needed.
All kitchens have microwaves, blenders, coffee makers, and dishes & utensils.
All bathrooms have bath towels and linens, with beach towels available from the front office
Irons and ironing boards are available on request
Room service is complimentary in all rooms (hours vary)
Ocean House - Split Level - sleeps 4
The Ocean House offers split level accommodations for up to four guests: a 1-bedroom apartment on the lower level and a single bedroom with ensuite bath upstairs. Each level has its own private patio as well, affording added outdoor living space. Located directly on the beachfront, the Ocean House offers beautiful views of the Caribbean Sea, the various water-sport activities of Negril's Seven Mile Beach, and stunning sunsets.
Lower Level: The 1-bedroom, 1-bath king bed double occupancy unit is located above the restaurant, on the first floor of the Ocean House. This spacious apartment offers a full kitchen, living and dining area, and a large patio with two sun beds.
Upper Level: The 1-bedroom, 1-bath king bed double occupancy unit features French doors that open onto a private patio that overlooks the beach and sea. Two sun beds are provided, and guests may also access the rooftop for even better views of the surrounding area. While the downstairs unit has full kitchen facilities, this bedroom offers a mini-refrigerator.
Upper Beach House - Upper Level - sleeps up to 4
The recently renovated 2-bedroom, 2-bath Upper Beach House has a modern kitchen that boasts granite countertops and new, sleek appliances, and indoor/outdoor dining sets with updated kitchenware. Each bedroom features a king bed with ensuite bath, flat-screen television and laptop safe, as well as French doors that open onto a garden view balcony with a 2-seat cafe table. French doors open onto the apartment's waterfront balcony as well, affording guests views of the lush tropical vegetation, Seven Mile Beach, and turquoise waters. An iPod docking station and DVD player also come with this condo.
Lower Beach House - Lower Level - sleeps up to 4
The 2-bedroom, 3-bath Lower Beach House apartment is just steps away from the beach. This unit offers its own secluded garden with outdoor shower, 2 hammocks, and direct access to the beach. The Master Suite features a king bed with ensuite bath, while the second bedroom offers two twin beds and an ensuite bathroom. The third bathroom is located just off the living room.
Penthouse - Top Floor - sleeps up to 4
The 1-bedroom, 1-bath Penthouse has a spectacular view and is overlooking the beach. Like the Ocean Apartment, the Penthouse offers a private bedroom with king bed and ensuite bath together with a common kitchen, living, and dining area. Large balconies open off the bedroom and living room.
Upper Reef House - Upper Level - sleeps up to 4
A 2-bedroom, 3-bath, on the second floor of the 2nd building from the beachfront. The unit is spacious and fully air-conditioned with kitchen, has an outside balcony and vaulted ceilings. Each bedroom has its own private bathroom, and a king sized bed in one room & a queen size in the other. The Upper Reef House accommodates up to four (4) guests with a large living space and seating on the outside balcony.
Lower Jungle House - Lower Level - sleeps 2-6 guests
A 2-bedroom, 2-bath, within the third building from the entrance of the property and also third from the beach. The unit has beautifully arched entries with swinging wooden and glass doors. Step from bedroom or living room onto the patio and take a short walk down to the sands of 7 Mile Beach. The unit is surrounded by cool, tropical vegetation, and is a great space to relax and unwind with a large living and dining area. Each bedroom has vaulted ceilings, with a queen sized & a twin bed each, offering sleeping accommodations for up to six guests (there is a U.S.D $25.00/night charge for each guest after the fourth). This apartment is another great option for friends or family travelling together.
Lower Reef House - Lower Level - sleeps up to 4
The 2-bedroom, 3-bath Reef House is the fourth building from the entrance and the second from the beach, affording guests close proximity to the beach at a garden-view price. Surrounded by cool, tropical vegetation, the main porch and both bedroom patios offer a relaxing space to unwind. With a master bedroom having a queen size bed and a second bedroom with 2 double beds and ensuite bath, this apartment is another great option for friends or family travelling together.
Sun Suite - Upper Level - sleeps up to 4
The 2-bedroom, 1-bath Sunsuite is a great option for those planning a family vacation in Jamaica. Ideally suited for 3-4 guests; both rooms have a double bed and there is a futon in the living room. As an added bonus, this apartment offers a spacious sun deck with an outdoor dining table, providing guests with a cozy space to enjoy morning coffee or dinner under the stars.Though located nearest to the entrance, the walk from Sunsuite to the beach is less than 2 minutes, and the office is right downstairs so guests can easily grab a beach towel on their way.
Jungle House Tree Top - Upper Level - sleeps 2
This unit is a 1-bedroom (King bed), vacation rental in the third building from the beach. It offers a private stay on the second floor, overlooking the garden walkway. You will enjoy relaxing in tropical style, with vaulted ceilings in the bedroom and living areas, along with a private balcony. The unit is beautifully apportioned and we know you will enjoy the quaint kitchen to dining table, as you prepare home cooked meals in your home away from home.
Garden Studio (3) - Lower Level - sleeps 2
The Garden House is the second building from the entrance, yet less than 1 minute away from the restaurant and beach. The lower level consists of 3 Garden Studios, each uniquely decorated but similar in style. Though smaller than the 1-Bedroom Garden Apartment (upper level), these studios are spacious and efficient, offering excellent value. Each feature a kitchen, living space, and king bed in a common room, as well as a private ensuite bathroom with shower. French double doors open onto private patios with outdoor seating and access to the main walkway. Garden Studio I (closer to entrance), II (centre), or III (closer to beach) can be requested; however, please note that in order to ensure maximum availability, Garden Studio assignments are based on corresponding guest arrivals and departures.

back to top