BEACH RESORT MAP
Click on resort name for additional photos and information from our 23 years experience in Negril

CLIFF RESORTS MAP
Click on resort name for additional photos and information from our 23 years experience in Negril since 1998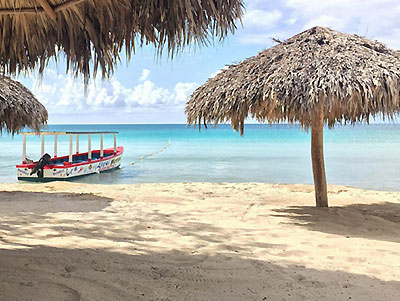 Beach House Condos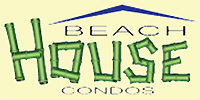 Villas, Apartments, Suites, Studios, Condos, Free Wifi, Restaurant, Air Conditioning, Cable TV, Flat Screen TV, Full Kitchens, I-Pod Docks, In Room Safe, Room Service, Sea View, Beach Resorts
Beach House Condos Negril offers classic Caribbean vacation rentals in Jamaica. Five of our 11 units are located right on Seven Mile Beach, with the other six garden apartments within a minute walk away. Each vacation rental is uniquely styled and privately-owned, but managed locally by Diana and her team. Browse our Jamaica vacation rentals, choose the room type and location that best suits you, and start counting down the days. Beach House Condos looks forward to welcoming you!
Beach House Condos Weddings
Beach House Condos Wedding
If you're considering a destination Jamaica beach wedding, Negril - home to Jamaica's famous Seven Mile Beach - should be at the top of your list. Imagine powder soft sand between your toes, a warm Caribbean breeze, and gentle waves lapping against the shore just a few feet away; it's a setting perfectly suited for the laid-back bride and groom dreaming of an irie Jamaica beach wedding.
Beach House Condos Negril is ideally located at the quieter end of the beach, away from the large all inclusive hotels and busy beach bars. Their beach front villas and suites afford amazing sea and sunset views, while the garden accommodations provide excellent value for wedding guests who want to save on their stay - and splurge on the many incredible experiences Jamaica has to offer. Booking either the Penthouse with its private rooftop access or the Ocean Apartment and Ocean Suite offers couples the added benefit of hosting a more private dinner or reception.
The Wedding Team
So that you can relax and enjoy planning a Jamaica beach wedding, we recommend booking your stay well in advance (12+ months) to ensure the availability of all accommodations - especially if interested in your guest's occupying all rooms and suites on the property. Beach House Condos Negril has a 'Wedding Team' of experienced planners who have been presenting phenomenal weddings for over fifteen years at Beach House. The Wedding Team can assist you in designing the perfect wedding package that will include your vision of this special event. From your first contact, you will be presented with several wedding packages that include the essentials (venue, license, minister, photography, music, food and drinks and much more). To get you started, simply call us or fill out our Resort Booking Form and let us know what you need.
Jamaica Wedding Requirements
The Wedding Team will assist you with all the required paperwork prior to your arrival in Jamaica. Getting married in Jamaica is surprisingly easy as long as you are on the Island at least 24 hours prior and have provided:

Scanned copies of your passports
Scanned copies of certified birth certificates
Scanned copies of dissolution of marriage if either party was previously married
They will provide you with the form stating your legal names and ages, your Father's legal names, your occupations.

Beach House Condos Wedding Rules
Below we present a list of our Beach Weddings Beach House Condos Rules. Visit our website for additional information on the property and accommodations. Our property manager Diana, is your first contact in the planning of your special event, and our wedding team has years of experience in coordinating wedding events at the property. They offer a wealth of information and services to make your special day as easy as possible.
INHOUSE GUESTS
We are not allowed to host an outside event if at the "time of event booking" there are already 5 or more rooms confirmed for the same time period.
ROOM RENTAL
After booking an outside event, our "Reservations Department"will advise new guest bookings of the outside event and that the restaurant and bar would be closed from 5pm-11pm that evening.
TIMING
All outside events will last no longer than 6 hours beginning at 5 pm and ending at 11 pm when all music will stop and the bar closed.
OFF SEASON ONLY
No outside events are allowed between Christmas & Easter.
FIRE AND LANTERNS
The release of the Chinese lanterns lifted with fire require permits from the Jamaica Aviation people and the Negril Fire Department. Bonfires on the beach are a better choice at the cost of $135.00 for set up, gathering of wood, lighting, monitoring and clean up.
DINING ROOM AND KITCHEN
Ocean Breeze does not rent the kitchen due to health regulations and liability of same. It is the only choice for food/drinks for events. We do not
allow outside catering at Beach House Villas.
NOTE: Each event is unique and may have additional conditions apply.
back to top