BEACH RESORT MAP
Click on resort name for additional photos and information from our 23 years experience in Negril

CLIFF RESORTS MAP
Click on resort name for additional photos and information from our 23 years experience in Negril since 1998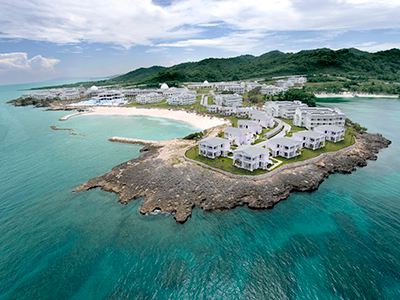 Grand Palladium Jamaica Resort and Spa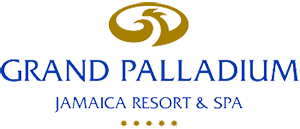 All Inclusive, Air Conditioning, Bars, Beach Resorts, Free Wifi, Flat Screen TV, In Room Safe, Entertainment, Pool, Restaurant, Rooms, Spa, Sea View, Suites, Swim Up Bar, Weddings
The Grand Palladium Jamaica Resort & Spa is located beachfront on the breathtaking blue water of the northern Jamaica coast. Only 40 minutes from the Montego Bay airport, this brand new resort features modern design and luxurious facilities that are in perfect harmony with the spectacular, natural surroundings of this remarkable country. The resort shares facilities and services with the neighboring Grand Palladium Lady Hamilton Resort & Spa.
Grand Palladium Jamaica Resort and Spa Spa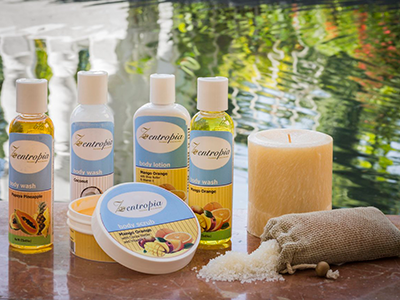 Zentropia
Palladium Spa and Wellness
Our Spa hotels in Jamaica are offering their new line of Zentropía, a wonderful experience with top quality treatments for wellness, rest and relaxation, with exclusive, personalised care from highly qualified staff, on one of the world's most famous islands.
Grand Palladium Jamaica Report & Spa is a modern design, based on ancient Roman architecture, and covers an ample 6,000 m2 with 18 treatment rooms, including a chromotherapy bath and Vichy shower.

The Spa & beauty centre offers two ways to make the most of treatments at its Spa hotels:
Palm shelters outdoors, for those wishing to breathe in the perfume of flowers and relax under the warm, Caribbean sun during treatment; or spacious rooms indoors with tiled walls and huge windows that let natural light in and look out onto an array of beautiful Caribbean flowers.
At the Grand Palladium Jamaica Resort & Spa, you can make the most of the following facilities:

18 indoor treatment rooms with air conditioning, including:
12 individual treatment rooms
5 double treatment rooms for couples
1 room with Vichy shower and 1 chromotherapy tub
Water area (sauna, Turkish bath, hydromassage, etc.)
3 manicure and 3 pedicure booths
3 hair drying booths
1 fitness centre with air conditioning.
A tropical experience which includes massages, facials and body treatments from a team of highly qualified, professional therapists, using local products from Jamaica to relieve tension, in the best hotel resorts in Jamaica.
Entry to the water zones (jacuzzis, pool, sauna and steam bath) at Zentropía Palladium Spa & Wellness costs $10 USD per person per day for guests at Grand Palladium hotels.
Entry to the water zones is included for guests at The Royal Suites by Palladium and members of the Palladium Travel Club. There will also be promotions and special services.
For your information, anyone receiving a treatment at Zentropía Palladium Spa & Wellness has entry to the water zone included for the day.
FITNESS CENTRE:
Grand Palladium Jamaica Resort & Spa contains modern exercise apparatus and is air conditioned. The equipment includes treadmills, elliptical trainers, static bikes and weights. The gym has changing rooms and lockers, air conditioning, background music and plasma TV screens. No reservation is required and it is free of charge.
PRODUCTS USED:
Zentropía uses natural aromatherapy oils and products based on local ingredients from the region to give you the full tropical experience.
CANCELLATION POLICY:
Please give at least 4 hours' notice if you wish to cancel. Late arrivals may only enjoy treatment up to the finishing time of the reservation, so that the next session can begin immediately. For a no-show, your room will be charged with 50% of the cost of the service.
PAYMENT METHODS:
All treatments can be charged to your room for greater convenience, or you can choose to pay by credit card or in cash. Tips can be made at your discretion for outstanding service.
OFFERS:
Clients can reserve services prior to arrival at the resort with a 15% discount on the total purchase price. Reservations are paid 50% in advance, and the remaining 50% paid directly to the spa.

RECOMMENDATIONS:
The Spa's trained staff are always available to advise you on the best treatment for your needs. Your safety is of the utmost importance to us. Please notify the Spa manager of any special medical condition, such as: allergies, high blood pressure, diabetes, pregnancy, etc. You should also be well hydrated prior to your treatments. We recommend that you arrive at least one hour prior to treatment so that you can relax in the water zone (sauna, steam bath, jacuzzi and pool). You must shower before entering the water zone. The Spa will provide you with a towel and sandals for your convenience and personal use. You may wear casual clothes and don't forget to bring your swimwear. Please do not bring valuables or jewellery. Mobile phones and devices must be switched off so that all guests can fully enjoy their Spa experience.

back to top