BEACH RESORT MAP
Click on resort name for additional photos and information from our 25 years experience in Negril

CLIFF RESORTS MAP
Click on resort name for additional photos and information from our 25 years experience in Negril since 1998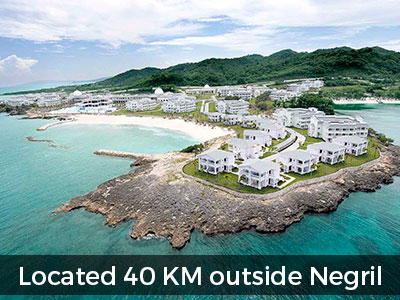 Grand Palladium Lady Hamilton Resort and Spa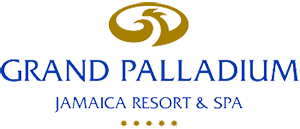 Air Conditioning, All Inclusive, Bars, Bar, Beach Resorts, Free Wifi, Flat Screen TV, Honeymoon Pkg, Weddings, In Room Safe, Jacuzzi, Entertainment, Restaurant, Rooms, Swim Up Bar, Suites, Sea View, Spa
The Grand Palladium Lady Hamilton Resort & Spa is located beachfront on the breathtaking blue waters of the Jamaican north coast. Only 40 minutes from the Montego Bay airport, this brand new resort features modern design and luxurious facilities that are in perfect harmony with the spectacular, natural surroundings of this remarkable country. The resort shares facilities and services with the neighboring Grand Palladium Jamaica Resort & Spa.
Grand Palladium Lady Hamilton Resort and Spa

The facilities and services you'll find at any of our Palladium Hotels & Resorts will make your stay an unforgettable experience: 24h reception, express check-out, ATM machine, wake up service, handicap facilities, currency exchange, laundry service, WiFi internet access in lobby area, ice machines, beauty salon, boutique, non smoking lounge and doctor on call 24hrs.
There's also a hospital close to the complex (40km), a car rental service, horseback riding area (10km) and first class golf course (10 Km)
Features
390 Junior Suites, 78 Suites and 48 Villa Suites with ocean views
7 a la carte restaurants with a wide variety of cuisine
3 buffet restaurants
13 bars distributed throughout the complex
Largest pool in Jamaica
First class Spa & Wellness Center
Charming beachside restaurant specializing in seafood
Shopping area
Free basic Wi-Fi access throughout the entire complex after registering in Palladium Hotel Group's network
Premium Wi-Fi access available at extra cost
Complete All-Inclusive Details
Breakfast and lunch in one of the 3 buffet style restaurants
Dinner featuring buffet or in one of the theme restaurants with a la carte service.
Local and international drinks served in the 13 bars and the nightclub-disco.
24 service including all bars and restaurants (Sports Bar 9am-7pm/Beach Bar 12pm-5pm)
Cocktails and selection of international Premium drinks at the Lecture Bar.
Minibar in all rooms with daily restocking.
Five freshwater pools
Daily and nightly entertainment
Sport facilities, water sports at the beach, gymnasium and spa
Nursery, indoor and outdoor children play area
Towels and sunbeds at the pools and the beach
All the guests staying at the Grand Palladium Lady Hamilton Resort & Spa are able to use the facilities of the Grand Palladium Jamaica Resort & Spa, located in the same complex.
Accommodations
Spacious, comfortable and fully equipped, the modern rooms allow for a pleasant stay, with all the luxuries and relaxation you've always dreamed of. A total of 540 rooms have been built in line with the Palladium Philosophy: low density construction in order to submerge guests into the exotic, natural environment.
Junior Suites
Occupancy: 2-3 people
53 metres squared

Beautiful decor, with the choice of a king bed or two doubles and plenty of space
1 king-size bed or 2 double beds
Sea, pool and garden views
Air Conditioning
Ceiling fan
Queen-size sofa bed
Crib available subject to availability
Connecting rooms upon request and subject to availability (once booking Junior Suite along one Bedroom Suite).
Shower and hydromassage bathtub
Electronic safety deposit box
Direct line telephone
Wi-Fi Internet connection
Bathrobe
Hairdryer
Satellite TV
Internal information channel
Radio/IPod docking Station
Iron & ironing board
Tea and coffee making facilities
Minibar
Balcony or terrace
Suites
Occupancy: 2-3 people
70 metres squared

A spacious living room and more space than the Junior Suite
Sea or pool view
King size bed
Spacious, separate living room with sofa bed
Shower and hydromassage bathtub
Balcony or terrace
Coffee and tea making facilities
Minibar
Safety deposit box
Telephone
Wifi Internet Connection
IPod station
Villa Suites
Occupancy: 2-3 people
82 metres squared

A romantic outdoor shower for an unforgettable stay.
Spectacular views of the sea.
An "adults only" atmosphere for greater serenity.
Private entrance
Spacious terrace with sun beds and sea views
Charming outdoor shower
Double size jacuzzi
King size bed
Coffee & tea making facilities
Minibar
Safety deposit box
Telephone next to the bed
Wifi Internet Connection
Restaurants and Bars
Enjoy a varied and delicious array of cuisine available for you and your companion and/or friends and family at the Grand Palladium Jamaica Resort and at the 7 exquisite à la carte international restaurants (Italian, Mexican, Asian, Indian, Grill, Barbeque, Creole-Jamaican and fish and rice). The resort has three buffet style restaurants where you can choose different dishes as you like and get taken in by the charm of the different thematic dinners that we offer throughout the week with no reservation necessary (service subject to availability). The resort also has a Sports Bar serving snacks and an endless array of options for you to enjoy during your stay (Romantic Dinners, etc.). Come dance to the rhythm of reggae at our bar "Infinity" while taking in the view of the spacious pool and the beauty of the Caribbean Sea from the terrace. Try our delicious "Bob Marley" cocktail with the colours of the Jamaican flag while swimming in one of the largest pools on the island, or try our wide selection of international and premium beverages at our bar "Miss Lou", complete with air conditioning and game tables.
Information and hours subject to changes.
For gentlemen, shirts with sleeves and long pants are required in all a la carte restaurants. It is requested do not wear sandals.
Alcoholic beverages are not sold to minors (drinking age – 18 years old).
Guests of the Grand Palladium Jamaica Resort & Spa enjoy free Access to all the bars and restaurants in the complex.
A La Carte Restaurants
El Agave - Mexican
Located on the second floor and decorated like a cantina.
DINNER: 5:30pm - 9:45pm
Restaurant Xaymaica - Jamaican
You can enjoy the region's specialties prepared using native ingredients such as okra, callaloo, ackee or Jamaica pepper.
DINNER: 5:30pm - 9:45pm
Poseidon Restaurant - Mediterranean
Enjoy yourself in the open air facing the beach while enjoying rice, fish and seafood like never before.
LUNCH: Snacks. 12:00 - 4:00pm
DINNER: 5:30pm - 9:45pm
Arte E Cuccina - Italian
Open air terrace restaurant, with exquisite wines to accompany your meals.
DINNER: 5:30pm - 9:45pm
Bhogali Restaurant - Indian
Outdoor restaurant where you can enjoy traditional spiced dishes prepared with a wide variety of vegetables and accompanied by rice.
DINNER: 5:30pm - 9:45pm
Lotus House Restaurant - Asian
Discover the fusion of all the ingredients characteristic of this type of cuisine.
DINNER: 5:30pm - 9:45pm
Bubba's Restaurant - Grill / BBQ
The place for those who love the very best of flavours. As side dishes you can choose from different options such as their delicious salads.
DINNER: 5:30pm - 9:45pm
Buffet Restaurants
Mo'Bay Restaurant
Informal restaurant with natural lighting offering a wide variety of international cuisine in its cold, hot and dessert areas. Includes the Italian Corner, American Corner, and GP Burger. Open for breakfast, lunch and dinner, where you can also enjoy a thematic dinner every night.
Negril Restaurant
Restaurant with natural lighting offering a wide variety of international cuisine. You can also enjoy a thematic dinner every night.
The Blue Lagoon
A gorgeous open air restaurant located near the main pool. Here you'll find a wide selection of international cuisine as well as other cold, hot or dessert choices offered at the buffet. They serve lunch here, and there is an Italian corner and show cooking.
Bars
Miss Lou Bar
At the bar Miss Lou, with its well-kept colonial style decor, you can enjoy reading a good book or a board game in the air conditioning while tasting some of the best drinks offered by our bartender.
HOURS: 10:00 am - 12:00 pm
Bar Sunset Cove
The Sunset Cove bar is located next to Sunset Cove beach, a perfect place to enjoy a bit of sun, sea breeze and lovely views of the Caribbean Sea.
HOURS: 10:00 am - 5:00 pm
Bar Las Vegas
Come try your luck at the Casino. At the Vegas Bar you can celebrate a night of fun having your favourite drinks.
HOURS: 6:00 pm - 2:00 am
Sports Bar
Enjoy your favourite televised sports at any time of the day while you get refreshed with your favourite drinks and satisfy your appetite with a variety of snacks.
HOURS: 9:00 am - 7:00 pm
Infinity Saloon Bar
At the Infinity bar you'll enjoy spectacular 180-degree views of the Caribbean Sea from the outdoor terrace, as well as shows and live music.
HOURS: 10:00 am - 12:30 pm
Bar Roselle
The bar Roselle is located next to the Roselle pool at the Grand Palladium Jamaica Hotel. Come enjoy a typical Jamaican drink before taking a dip in the pool.
HOURS: 10:00 am - 5:00 pm
Bar Las Brises
Next to the activities centre, between the beach and the main pool, you'll find the bar Las Brisas. Relax and enjoy one of our delicious cocktails outdoors.
HOURS: 10:00 am - 6:00 pm
The Blue Lagoon Bar
Immerse yourself in the spacious main pool and swim up to the Swim Up bar to try the enormous variety of drinks and cocktails waiting for you.
HOURS: 10:00 am - 6:00 pm
Services
The Grand Palladium Resorts offer a wide variety of activities for all ages. Adults may enjoy a fun filled activities program at the pool and beach, first class sports facilities and water sports such as kayaking, snorkeling, and deep sea fishing. The Boogie Woogie night club, shows and live music ensure a fun time even after the sun goes down.
Entertainment

Activities and games in the main pools and at the beach.
Kids entertainment during the day and show for kids and mini disco at night.
Shows and games every night in the theater.
Boogie Woogie night club with air conditioning from 11:00 pm – 2:00 am.

Facilities and Activities

Aerobics
Aqua-gym
Ping-pong
Petanque
Waterpolo
Darts
Team games
Minigolf
Archery
3 tennis courts
1 beach volley ball nets
1 basketball courts
Multifunctional court
Soccer field

Golf
The famous, world renowned golf course (known as the "Johnny Walker Championship Course") offers guests of the Grand Palladium Jamaica/Lady Hamilton Resort & Spa the opportunity to enjoy its 18 hole facilities (cart and caddy included).
Information and times subject to change.
Additional charges.
All the Spa services require reservation except for the gymnasium.
Minors under the age of 18 not permitted in the Spa and in the Disco.
All guests of Grand Palladium Jamaica Resort & Spa are able to use all the facilities of the Grand Palladium Lady Hamilton Resort & Spa.
The hotel does not accept any responsibility for third-party services.

back to top