BEACH RESORT MAP
Click on resort name for additional photos and information from our 23 years experience in Negril

CLIFF RESORTS MAP
Click on resort name for additional photos and information from our 23 years experience in Negril since 1998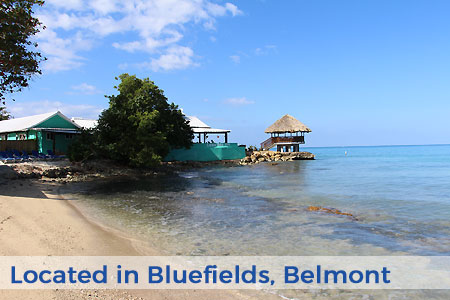 Luna Sea Inn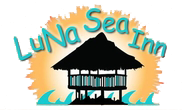 Belmont, Bluefields, Bar, Beach Resorts, Free Wifi, Restaurant, Rooms, Water Toys, Wheelchair Accessible, Sea View, Eco-friendly, Flat Screen TV, Pool, Snorkeling, Weddings
Be transported to the old time Jamaica, where the ocean is blue, cool breezes blow and the droves of tourists are far away. Luna Sea is off the beaten path. Although the hotel has existed for over twenty years, it was completely renovated and refurbished in fall 2014.
It is located in rural Jamaica on the unspoiled south coast in a long time fishing village, now a protected fish sanctuary. Water sports abound with snorkeling, scuba, water skiing, sailing and fishing readily available. This is your place for relaxing, catching the best sunsets in the world, being as opposed to doing, connecting with new friends and reconnecting with your loved ones.
Luna Sea Inn Photos
Please note this inn is located outside Negril in Belmont, Bluefields
Entrance and Gift Shop
You will be treated like family the moment you enter.
The Little Shop of Luna Sea in the lobby offers a wide variety of Jamaican made products from artists around the island.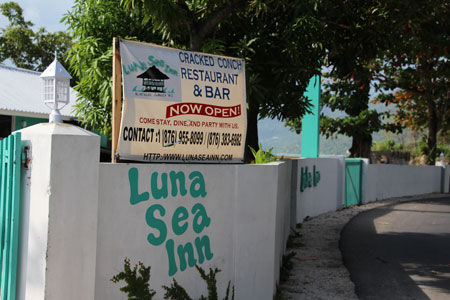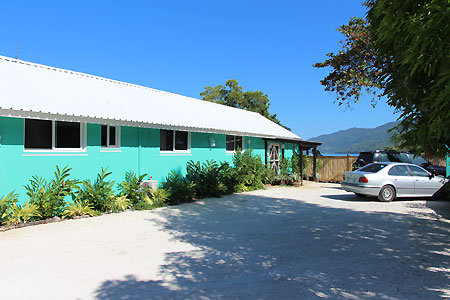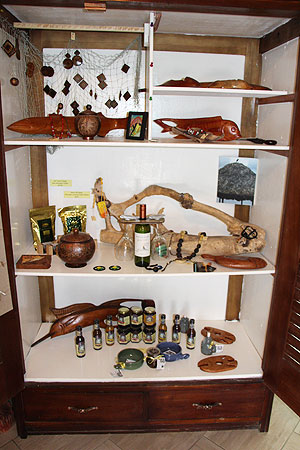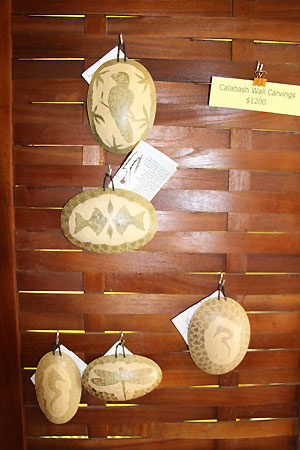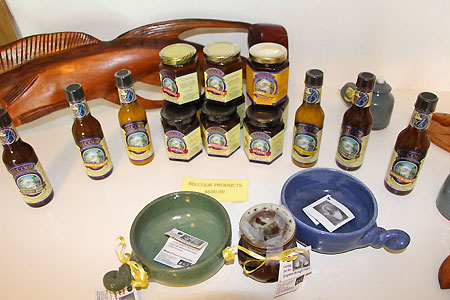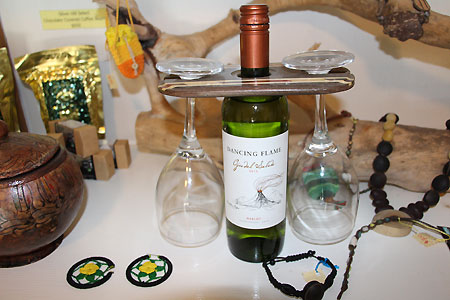 Seaview Restaurant and Bar, Seafront Gazebo
A sea breeze and tropical view relax you while Executive chef Vinton Lofters temps you with fresh Jamaican fusion delights.
Enjoy a signature cocktail or dessert day or night on the cozy gazebo at sea edge.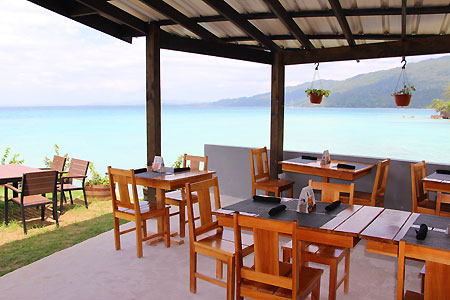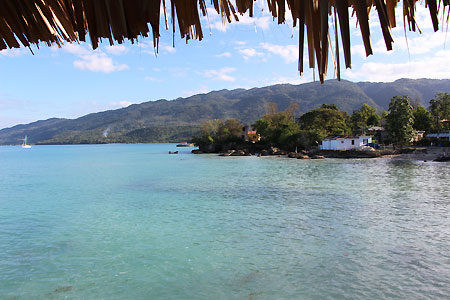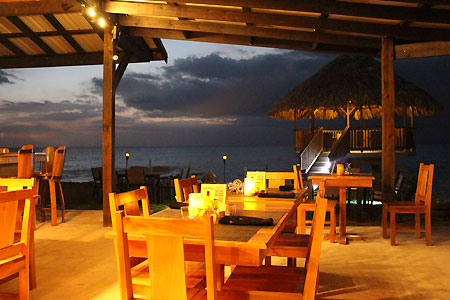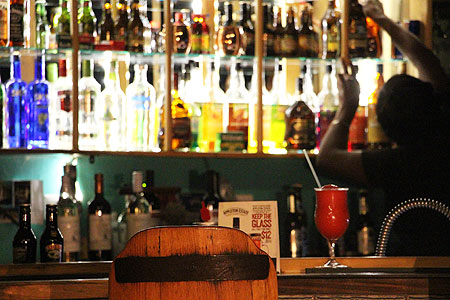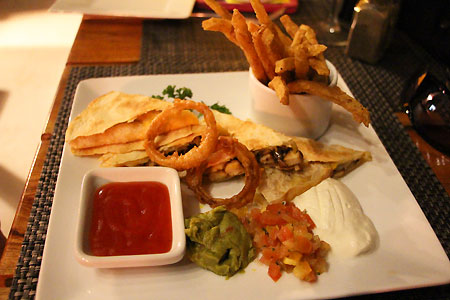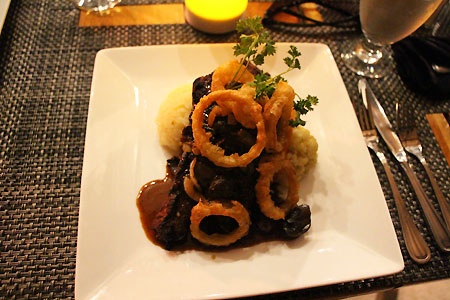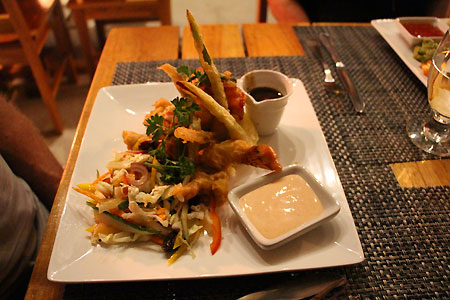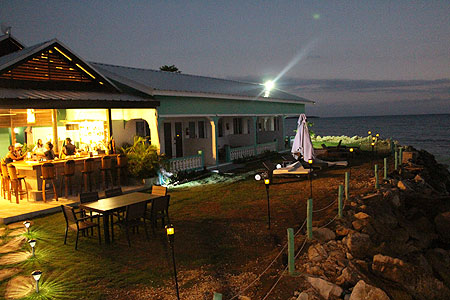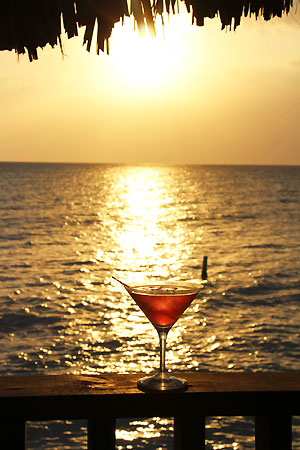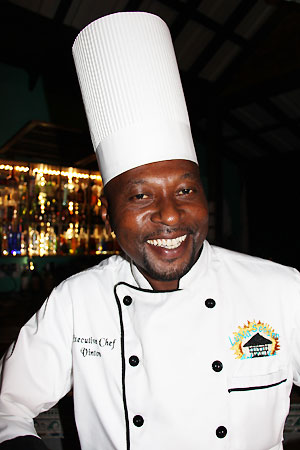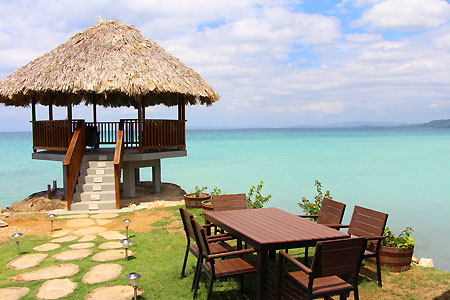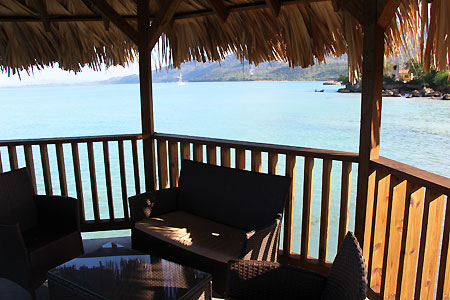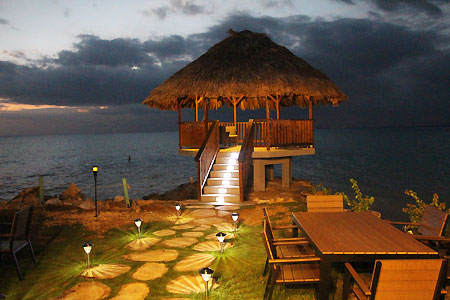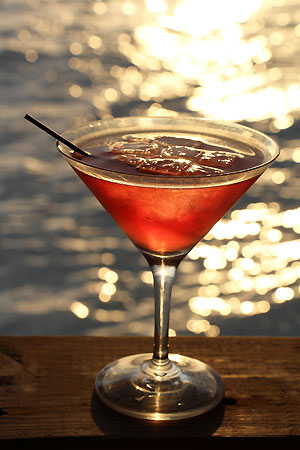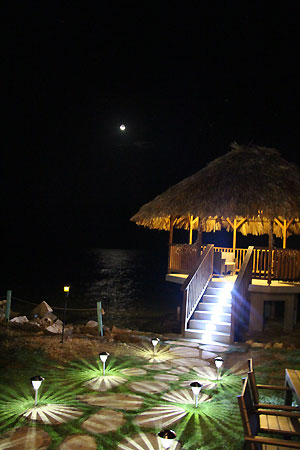 Ocean Front Rooms: Turtle, Squid, Seahorse and Snail
Ocean front rooms open to the sea and have a private veranda.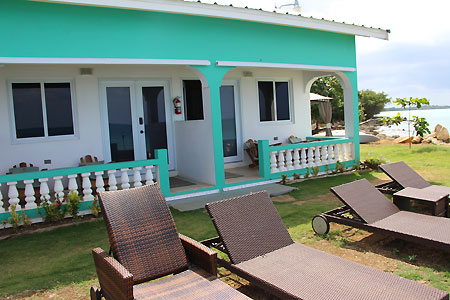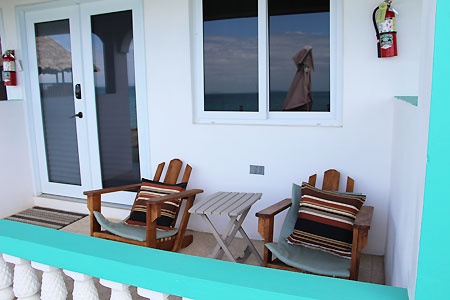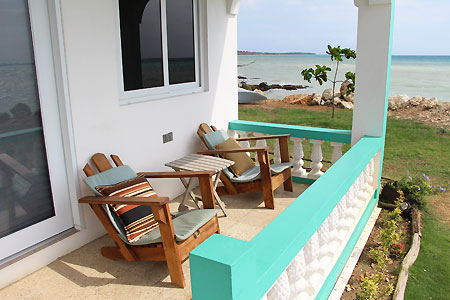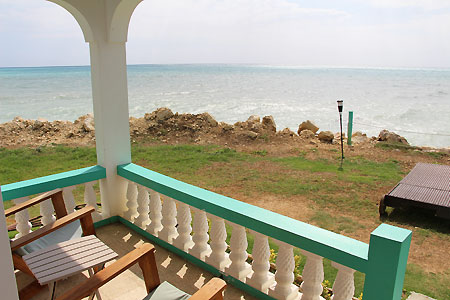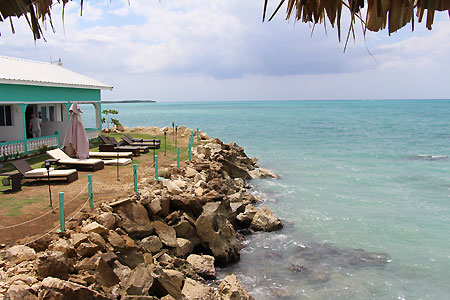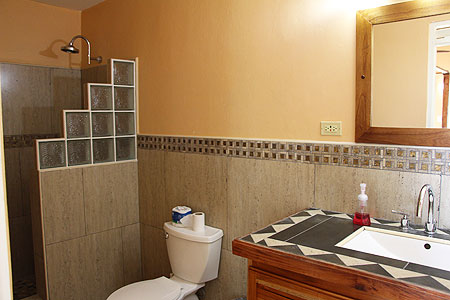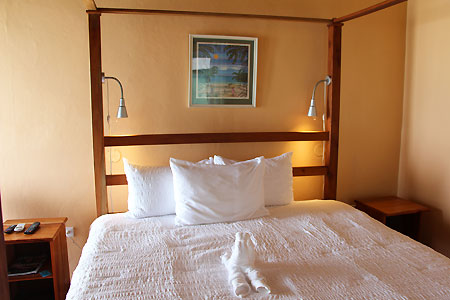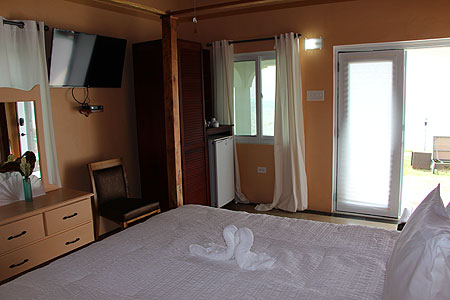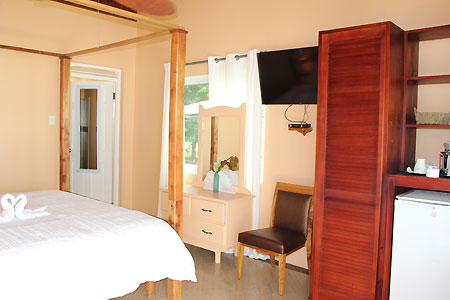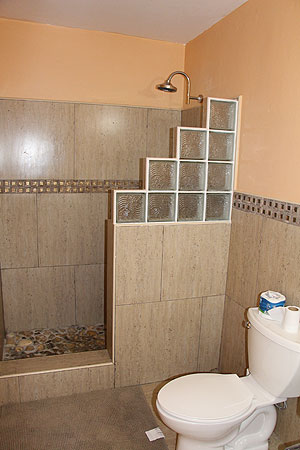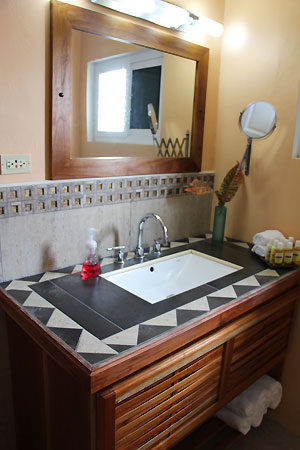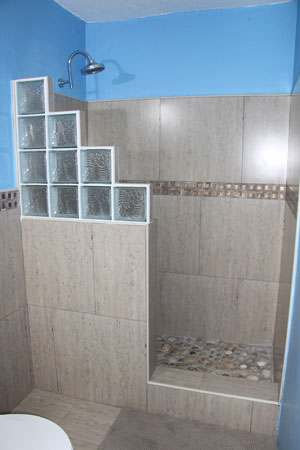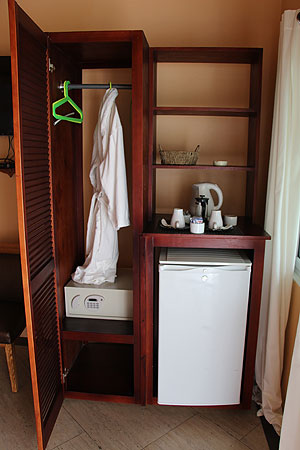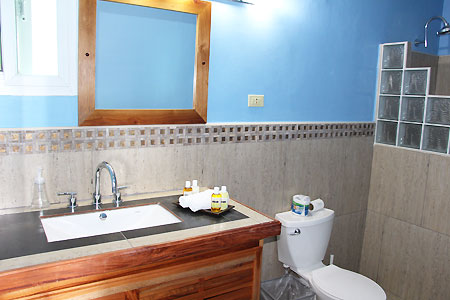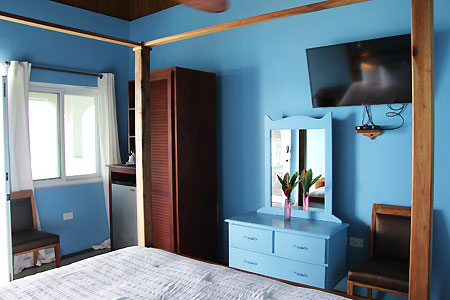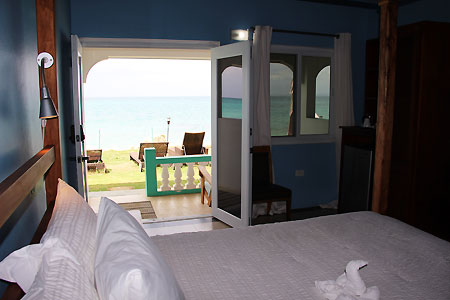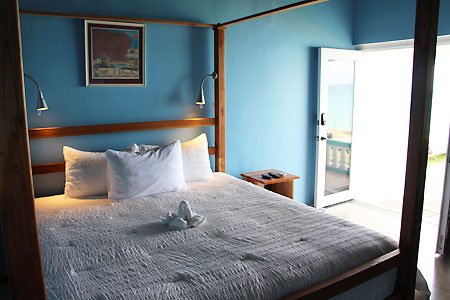 Ocean View Rooms: Angelfish, Anemon, Octopus
Ocean view rooms open onto a large seaview patio and also to the courtyard pool. Octopus is handicap accessible.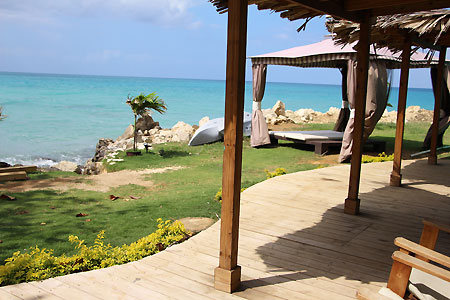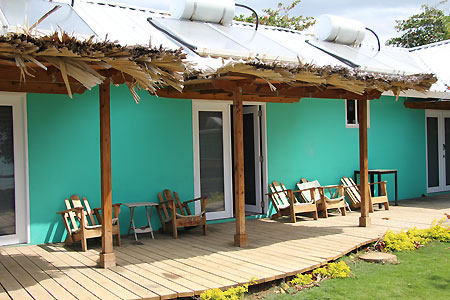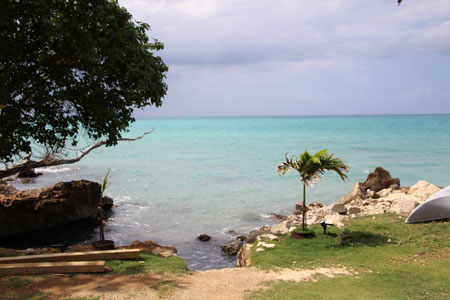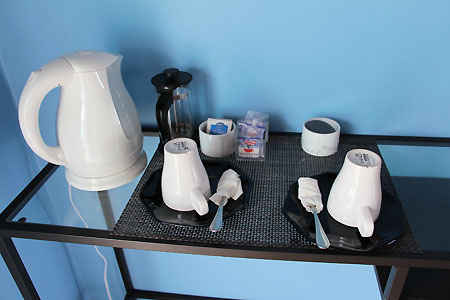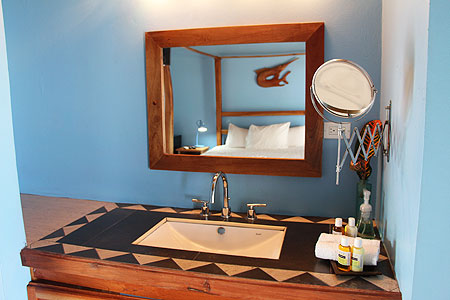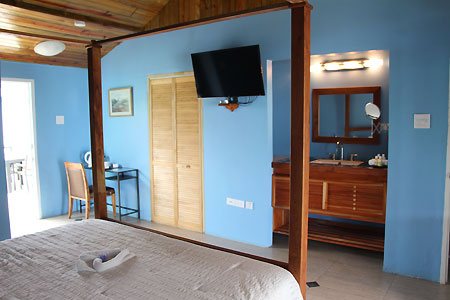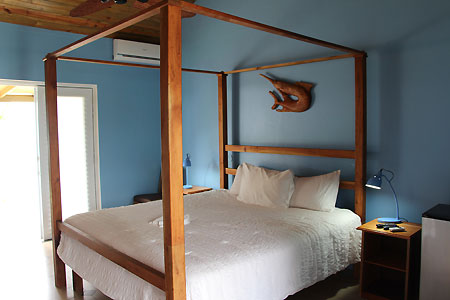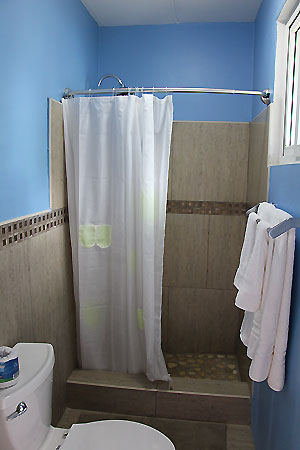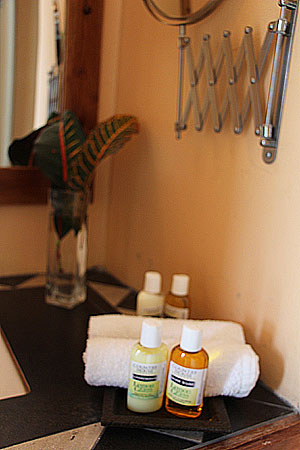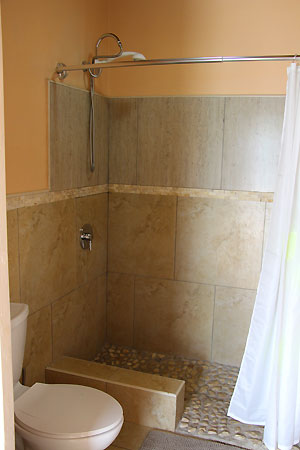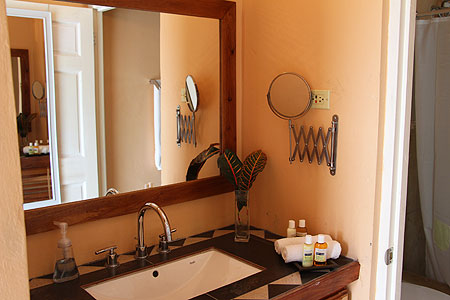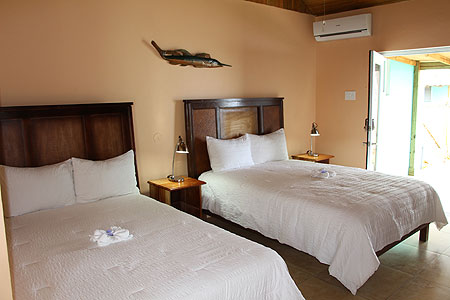 Pufferfish with pool and courtyard view
This charming room opens onto to courtyard and pool.
Pufferfish, like all the rooms, has high ceilings.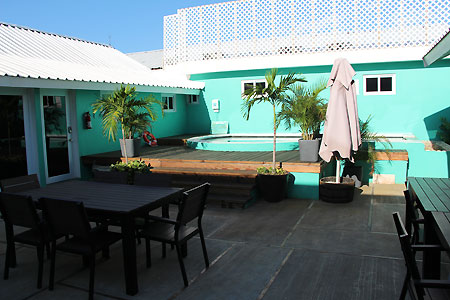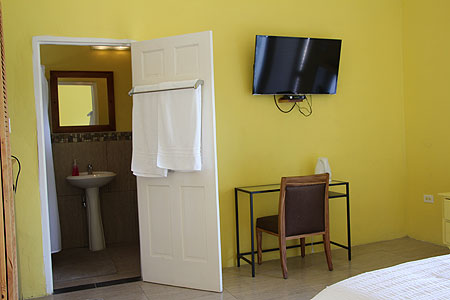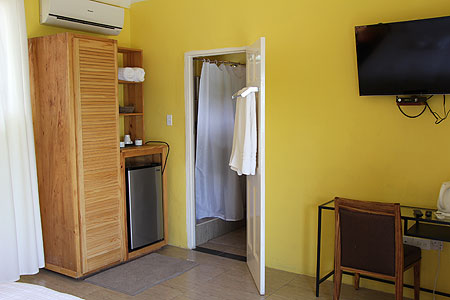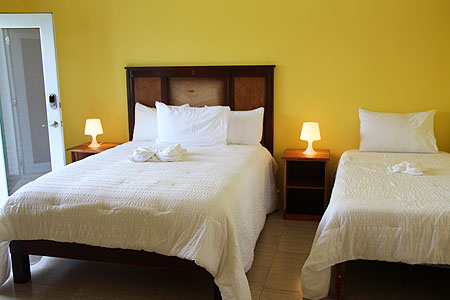 Dolphin Cottage -Sleeps 4
Ideal for family or friends this stand alone cottage has a kitchenette and two seaview patios.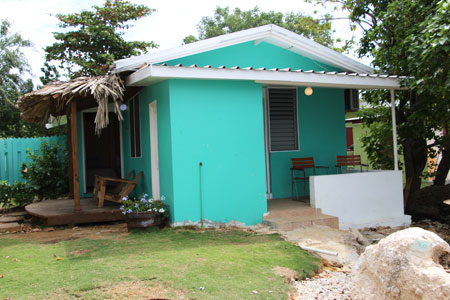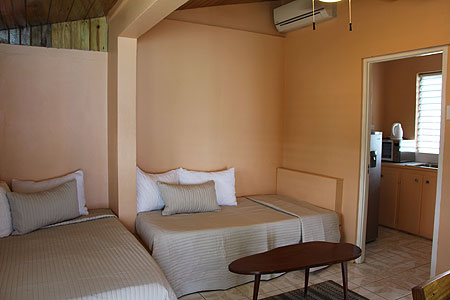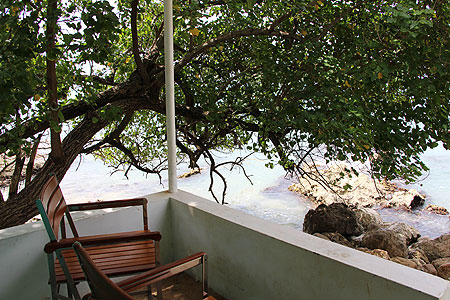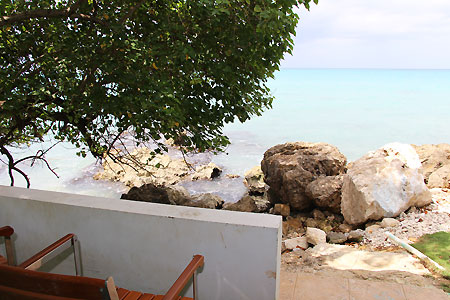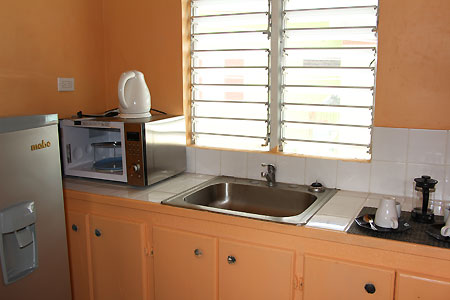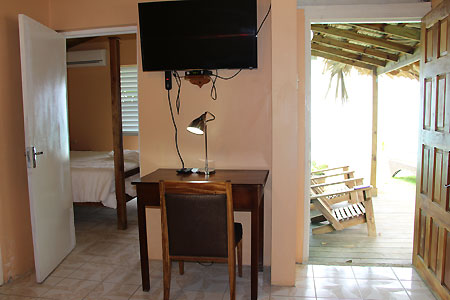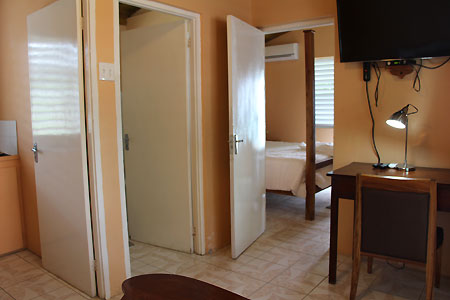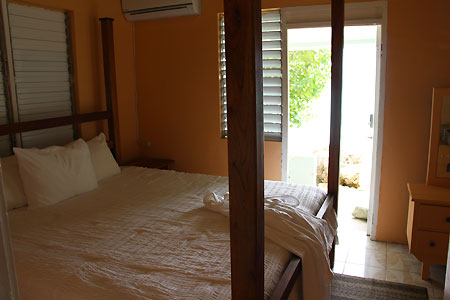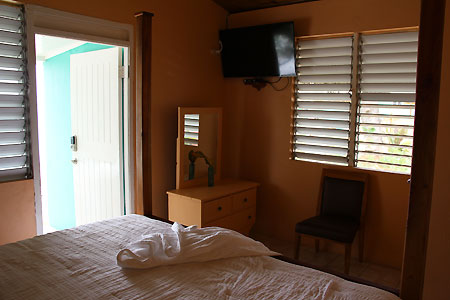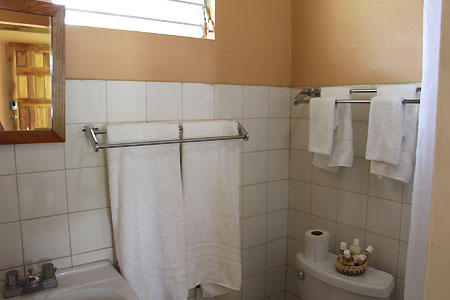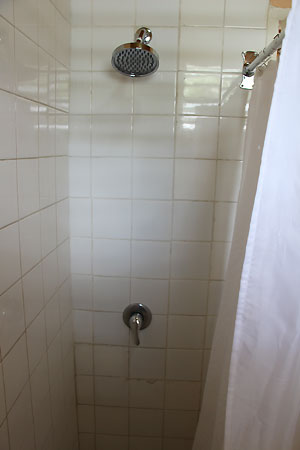 Beach and Grounds
The Inn is set on a tiny peninsula. It's almost surrounded by water which is perfect for lovers of the sea with chairs set up for you on the beach. Or relax in any lounge chaise set out around the property.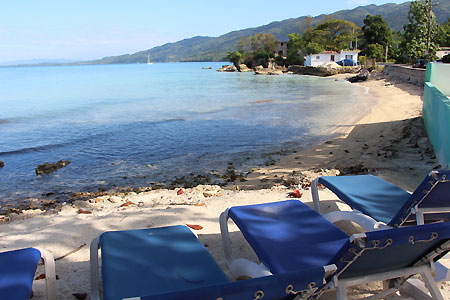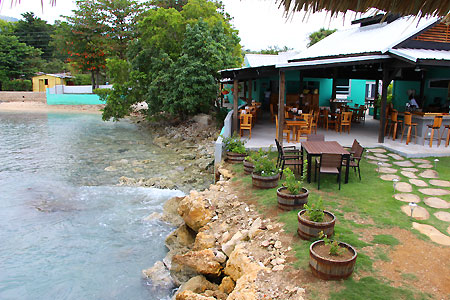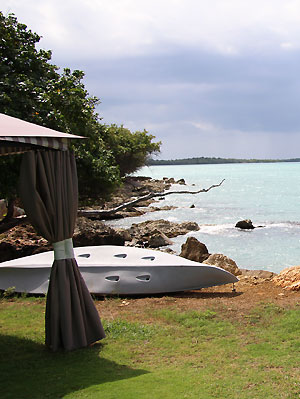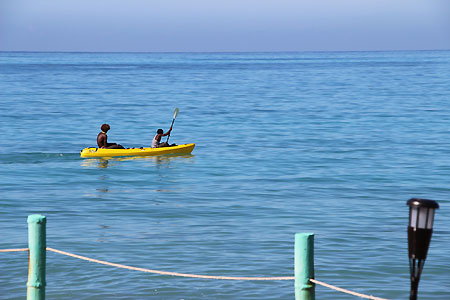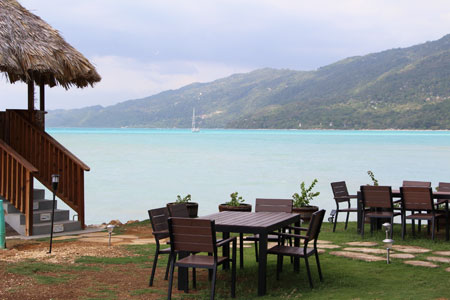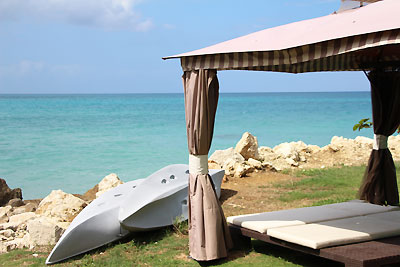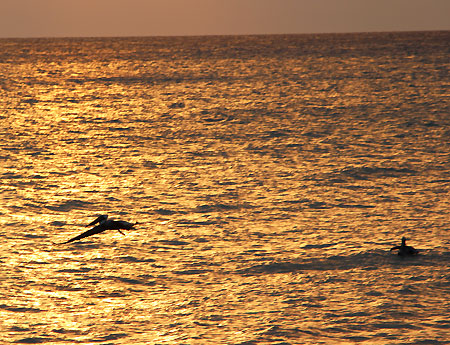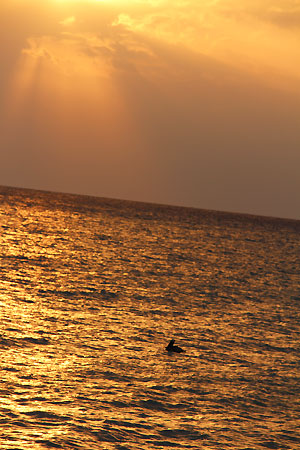 Courtyard Pool
The perfect spot to cool down, this small pool is only 4 ft. deep but features an infinity waterfall and underwater stools.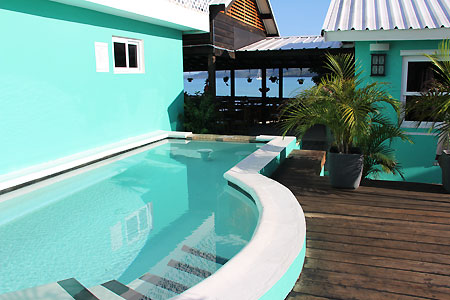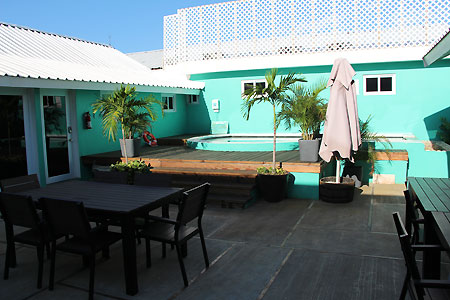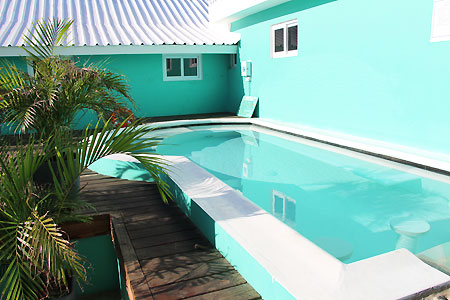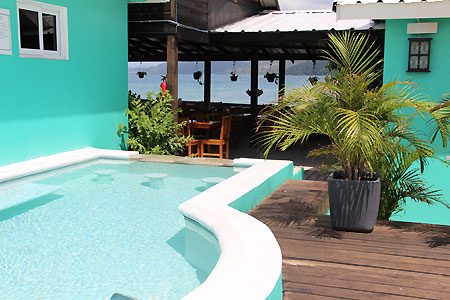 back to top