BEACH RESORT MAP
Click on resort name for additional photos and information from our 23 years experience in Negril

CLIFF RESORTS MAP
Click on resort name for additional photos and information from our 23 years experience in Negril since 1998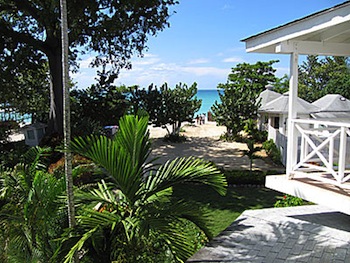 Rondel Village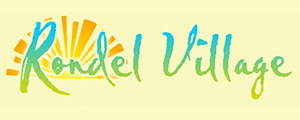 Rooms, Villas, Free Wifi, Pool, Spa, Weddings, Apartments, Beach Resorts, Hair Dryers, Flat Screen TV, Mini Fridge, In Room Safe, Irons, Jacuzzi, Room Service, Restaurant, Sea View
Come discover the Negril Beachfront Villa complex consisting of: deluxe one, two and three bedroom villas and spacious hotel rooms that made it Winner of the Best Small/Boutique Hotel Award Hospitality Jamaica. Steps to the beach and sea. Beachfront Restaurant and Bar - 2 Pools - 2 Jacuzzi.
Winner of the Best Small/Boutique Hotel Award
by Hospitality Jamaica.

Rondel Village Weddings
Signature Wedding Package:
Signature Wedding Package
Our Signature Wedding Package includes the following:
Marriage Officer, Marriage License and Two Certified Copies of your Marriage Certificate
Fresh Floral Bouquet for Bride & Matching Groom's Boutonniere
Floral Centerpiece for Ceremony Signing Table
Bottle of Champagne
Jamaican one tier Wedding Cake topped with fresh flowers
Professional Photography – 40 images on CD or 24 prints
Beautifully decorated setting by the beach
On property wedding coordinator
Cost: US $719.00 per couple
Rondel Village Wedding and Honeymoon Packages
We are a popular location for intimate weddings of up to 100 people. The majority of our weddings are held in the afternoons, when you are more likely to see a spectacular sunset. We have an onsite wedding coordinator and customize our packages to suit your needs.
Wedding and Reception packages are available for all group sizes. We can personalize your Wedding to meet your needs. We also offer a Renewal of Vows Package for this very special occasion.
Outlined in these pages is information on our Packages. The prices are based on one couple getting married or renewing their vows, there is no charge for up to 4 guests attending the wedding ceremony. The packages do not include prices for a reception, please contact us directly, we are happy to provide both wedding and reception packages. Do advise the date of your special event.
Documents required
Certified copies of both parties birth certificates showing father's name
Completion of our wedding form
Certified copies of Degree Absolute or Death Certificate if applicable.
Marriage Certificate for Renewal of Vows
Please note that these items should not be mailed, the use of an international courier is usually the safest and the quickest way to have the items delivered, e.g. DHL, UPS or FEDEX. Documents can also be scanned and emailed to us. They should be delivered at least 8 weeks in advance.
Important Information
If your stay is less than 3 days please ensure that you make arrangements for your photographs to be sent to you.
The Marriage License has a processing period of up to two months. Please ensure that you provide your correct address. The Marriage License is sent via registered mail. If you require a different mode of delivery it can be provided at an additional cost.
We recommend that you use the minister included in our package to prevent delays in processing your Marriage License.

Honeymoon Add-On Package Includes:
Tropical fruit basket
Breakfast in bed one morning
Fresh floral arrangement in villa or room upon arrival
A bottle of Champagne on arrival
Nightly turndown service
Cost: $155.00 US per couple
back to top