BEACH RESORT MAP
Click on resort name for additional photos and information from our 23 years experience in Negril

CLIFF RESORTS MAP
Click on resort name for additional photos and information from our 23 years experience in Negril since 1998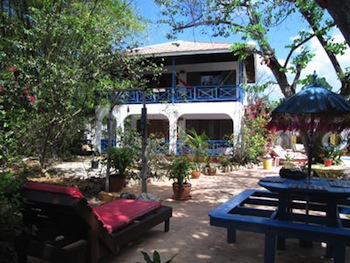 Catcha Falling Star Gardens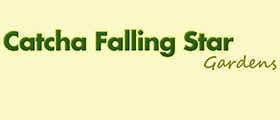 Apartments, Suites, Pool, Free Wifi, Water Access, Mini Fridge, Cliff Resorts
Catcha Falling Star Gardens is a lovely, secure and spotless garden resort with 10 spacious suites plus a 1 & 2 bedroom unit right across the road from the sea. Relax by the beautiful swimming pool and covered cabana. Catcha Gardens is an affordable way to enjoy Negril with many restaurants close by and a short taxi ride to the beach.
Catcha Falling Star Gardens Photos
Your gated retreat offers privacy and security in a lush garden setting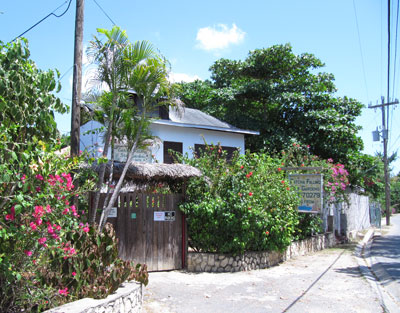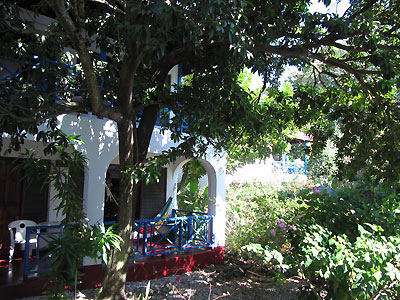 Jr. Suites (9) - (One Bedroom Villas)
Spacious units have sitting area, TV, mini refrigerator, safe, wifi,
and large veranda or balcony with hammock.
Most are fan cooled and some have Air Conditioning.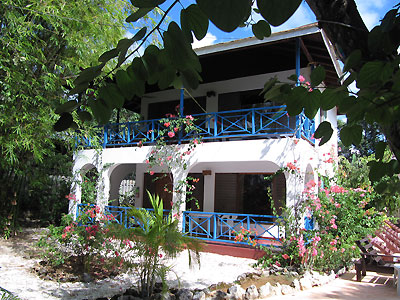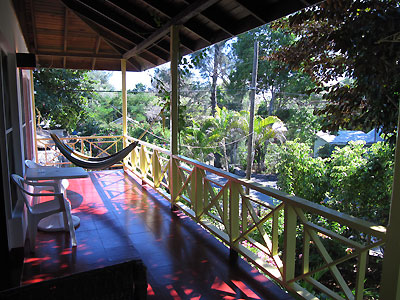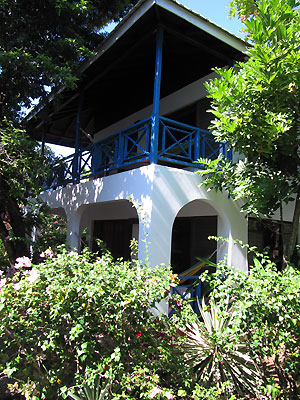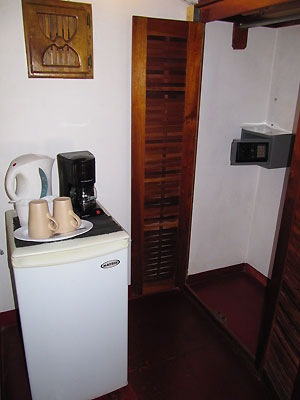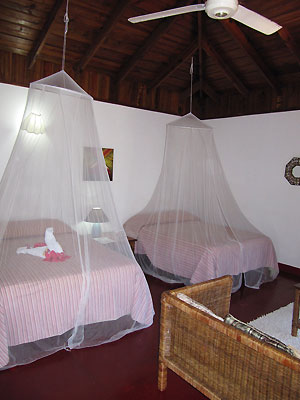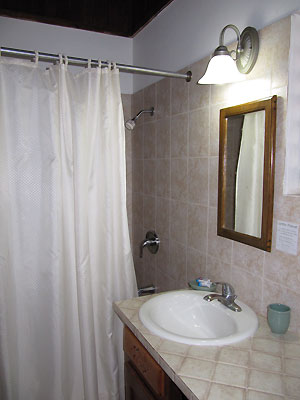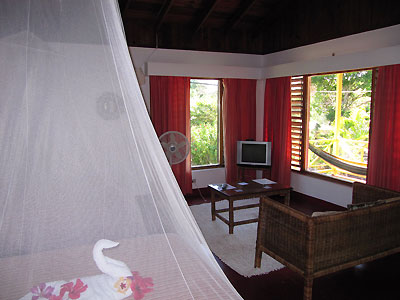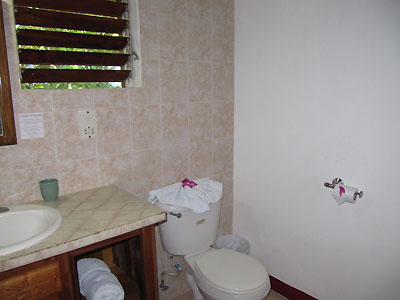 Bella Villa (up stairs) - 2 bedroom A/C unit
This unique villa has 2 air conditioned bedrooms each with 1 double bed (one with TV and mini refrigerator), safe, wifi, and large shared veranda. One bathroom no kitchen.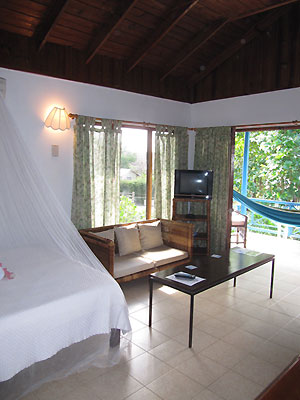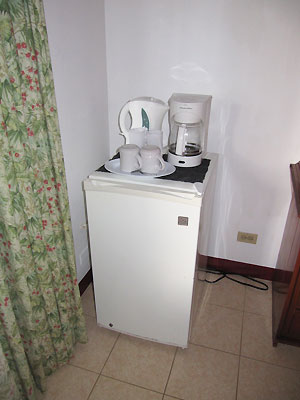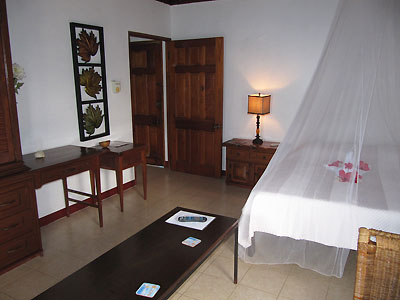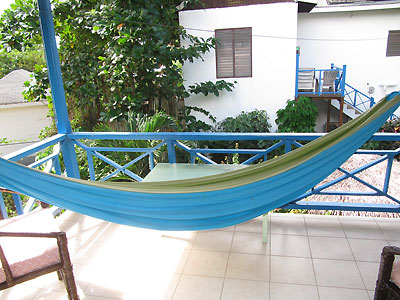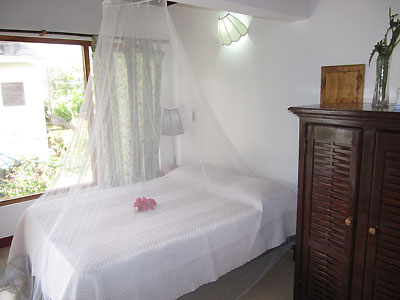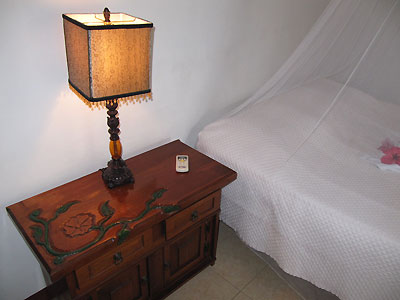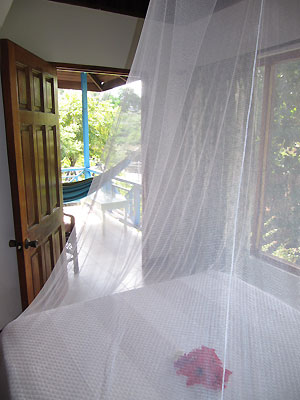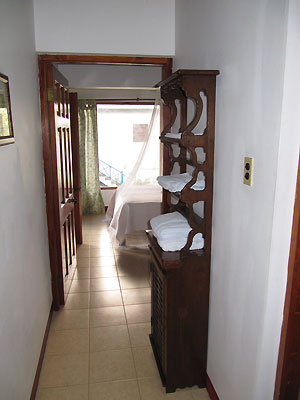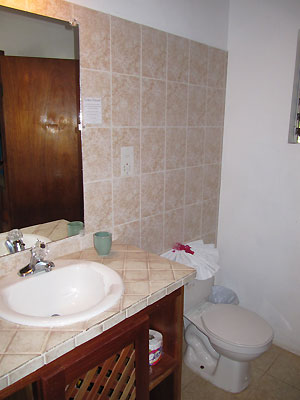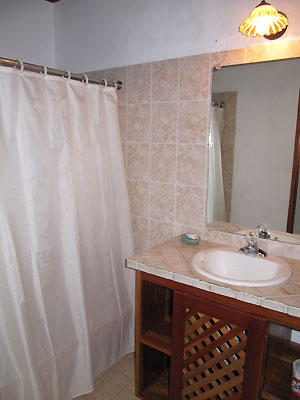 June Rose Apartment - Up stairs - Fan cooled
June Rose is located at the front of the property with seaview through window, open concept with living area, alcove bedroom with queen bed, full kitchen, loft with extra bed, and small back veranda with garden view.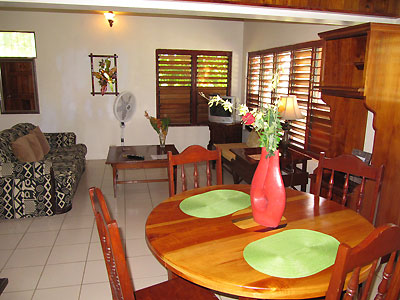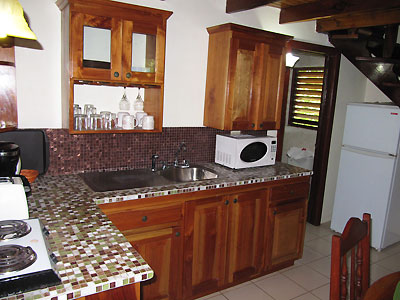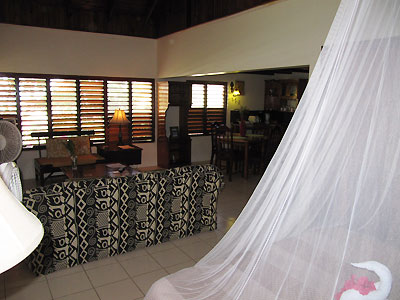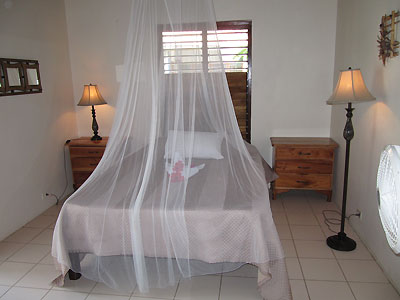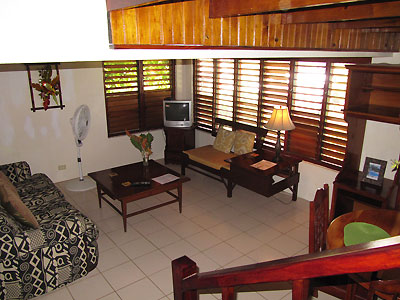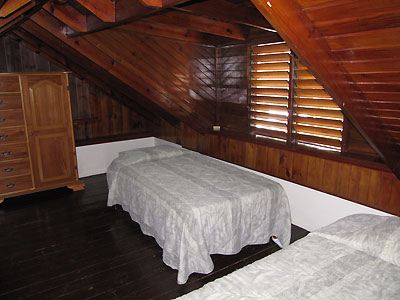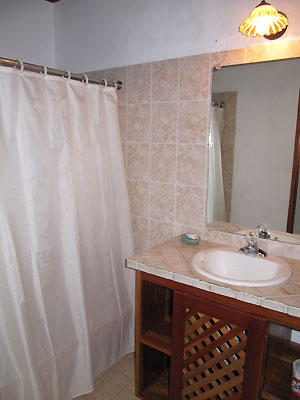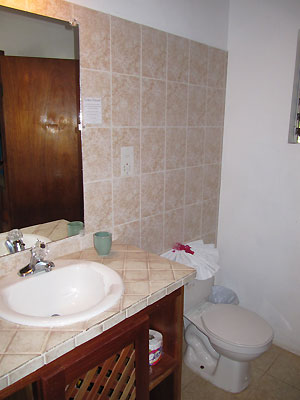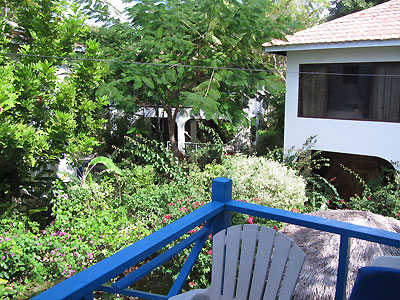 Free Form Pool
Catcha Gardens pool offers a relaxing, private spot for swimming, or sunning and a covered cabana for reading or chilling.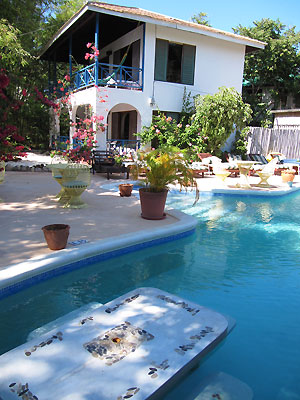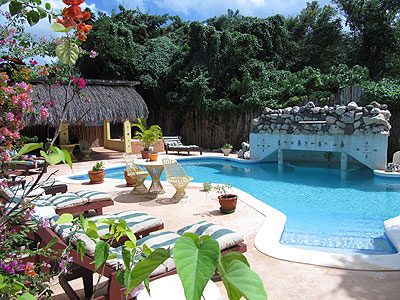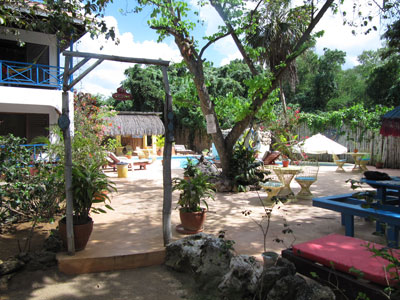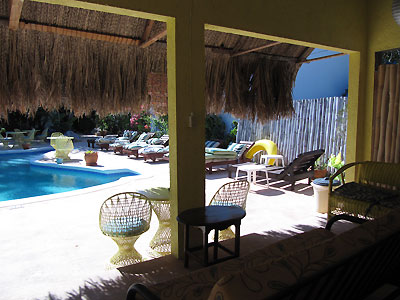 LTU Famous Pub and Restaurant
The famous LTU pub and restaurant is located just across the road from Catcha Falling Star Gardens and offers delicious dining and exotic thirst quenching refreshments with a breathtaking view of the sea. Great food!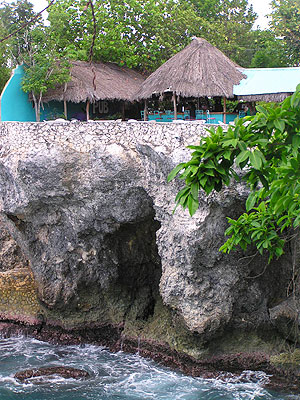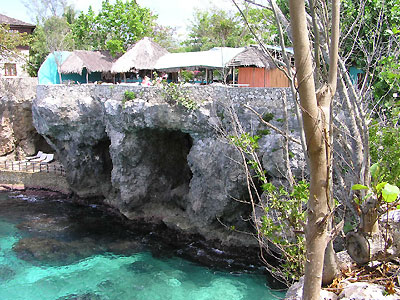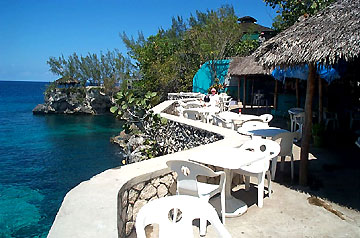 Water Access
Dramatic sea access
for swimming and snorkeling!...enter from LTU Pub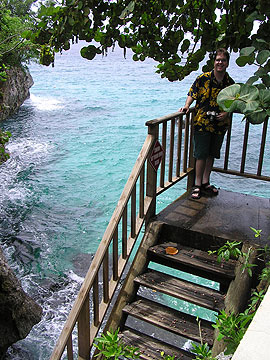 back to top