BEACH RESORT MAP
Click on resort name for additional photos and information from our 23 years experience in Negril

CLIFF RESORTS MAP
Click on resort name for additional photos and information from our 23 years experience in Negril since 1998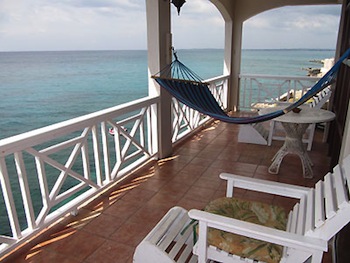 Home Sweet Home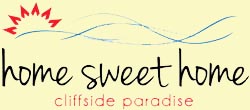 Rooms, Suites, Pool, Free Wifi, Weddings, Restaurant, Water Access, Room Service, Air Conditioning, Bar, Cliff Resorts
Located in beautiful Negril, Jamaica, Home Sweet Home Seaside Resort is a small, intimate, 14-room resort hotel located on the stunning cliffs of Negril.
Catch some sun on their 1,500 square feet of cliffside sun decks, or dive off a cliff if you dare.
Take in a beautiful sunset while you dine at their cliffside restaurant and bar. Or, just simply relax in the pool!
All Suites and Rooms feature Caribbean Sea Views from their balcony or veranda.
Home Sweet Home

Full room service from the relaxed oceanfront restaurant and bar
Check-In: 3:00 pm / Check-out: 12 noon
Pool -small but perfect for a cooling dip
Multi-level Cliffside Sun Decks
Cliffside massages (at additional charge)
The Sunset View Cafe - open 7am to 11pm
Free wifi - feel free to bring your laptop and stay connected while you relax
Mini fridge available at extra charge (paid locally)
Stairway to the Sea for Swimming, Snorkeling and Cliff Diving
Laundry service available (at additional charge)
Within minutes of beaches, shopping, water sports, and nightclubs
16 rooms, each with their own private veranda offering a breathtaking view of the Caribbean
Additionally, the rooms have private baths,TV, A/C, ceiling fans, and the most spectacular sunsets in all of Jamaica
Wedding
Within walking distance to many restaurants, bars and entertainment
Accommodations/Rooms/Suites
Seaview Deluxe Rooms:
These charming rooms have open-air balconies that face the pool with stunning views of the ocean, AC and TV
Rooms #1-4 - 2 Double Beds
Room #5-7, 9 - King Bed
Room #8 & 10 - or Queen bed
Seaview Suite:
2 Bedroom (1 King, 2 Double) - Check out the amazing sunsets from your large private deck. With two bedrooms and three beds, this room is perfect for families or groups.
Sunset Suite:
NEW - 2 Bedroom (1 King, 1 Double, 1 twin) - Perched high above the resort, this two-level suite offers a queen bed and a double bed up in the loft. On the main floor, a king size bed faces a huge balcony with wonderful views of the Sea. It also has a sink, refrigerator, TV, and stereo.
Cliffside Suites:
Open concept AC bedroom w/Kitchenette - The newest additions to homesweethome! These spacious open-concept One Bedroom Suites feature King beds and stunning views of the ocean and kitchenette.
Penthouse Suite:
1 King Bed - The most popular AC Suite! What more could you want? This beautiful, intimate penthouse on the cliff features walls of windows, a massive open-air balcony, kitchenette, TV and a cozy hammock.
With a king size bed, this bright and sunny room offers stunning seaside views, with even better sunsets!
Executive Suite:
2 Bedroom (1 King, 1 Double) - This massive suite is perfect for families! This room features two levels of living space, kitchenette and plenty of common areas. With walls of windows, high ceilings, TV and two levels of balconies, you'll always have a quiet place to relax. Perched right on the cliff, this suite offers incredible views of the sea and the sunsets that Jamaica is famous for.
back to top