BEACH RESORT MAP
Click on resort name for additional photos and information from our 25 years experience in Negril

CLIFF RESORTS MAP
Click on resort name for additional photos and information from our 25 years experience in Negril since 1998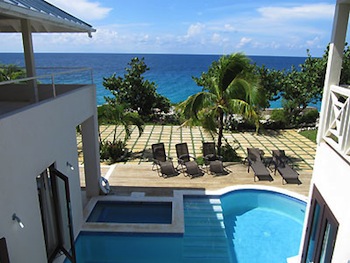 Little Waters Villa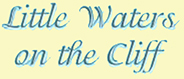 Villa, Staff, Pool, Free Wifi, Weddings, Air Conditioning, Cable TV, View, Water Access, Cliff Resorts
Little Waters is the name of this exclusive 3 bedroom private villa nestled on Negril's cliffs, at the western most point in Jamaica.
From the "tree house style" master bedroom and bath
which opens on 3 sides to the Caribbean...
to the pool, jacuzzi, sea caves, and private azure swimming cove...water is featured prominently at this villa.
It is architecturally designed to offer visitors a secluded, tranquil and luxurious environment in which to relax and unwind from day to day stresses.
Fully staffed for the ultimate vacation.
Little Waters Villa

Little Waters on the Cliff in Negril, Jamaica is for the discerning and sophisticated traveler.
This exclusive private 3 bedroom villa is nestled on the cliff side at the western most point in Jamaica allowing guests to have an uninterrupted view of the setting sun.
Newly constructed, it is architecturally designed to offer visitors a secluded, tranquil environment in which to relax and unwind from day to day stresses.
Exploration along the cliff side reveals two subterranean caves, the larger of which has its own natural sea-water pool.
Sit in this cave, hear the waves pounding on the rocks below and forget all life's worries.
The smaller cave has an inset stone bench; the perfect retreat to sit with a glass of wine and watch the setting sun or,
if you are lucky, the dolphins at play.
Sequestered on one acre of landscaped gardens this three bedroom villa offers stunning views of the ocean
from virtually every window - even the bathrooms.
The décor features an uncluttered yet upscale style, showcasing the best
of Balinese craftsmanship.
Fruit and other trees adorn the gardens.
These services and amenities are included in your rate:

Butler / Chef
Housekeeper
Gardener
Security
Concierge services
Air-conditioning
Internet access
Wi-Fi FREE throughout the property
Cable TV in living room only
Pool with Jacuzzi
Collection of pool floaties (always changing)
two sets of snorkeling equipment
spacious grounds with plenty of furnished outdoor living areas, and villa allow everyone their own space
indoor and outdoor dining
The Livingroom has a stunning wall of 10 foot glass doors that open onto a patio overlooking the sparkling azure Caribbean.
A separate formal dining room opens onto the pool deck and also has direct views out to sea.
The Upstairs Master Bedroom features a king size four poster bamboo bed, polished bamboo flooring, with 3 glass walls that open up to a wrap around balcony and the ocean.
The bathroom has a whirlpool tub that overlooks the sea, a separate rainfall shower and double counter-top basins.
The Second Upstairs Bedroom showcases a king size bed handmade from Bali with a bed-head inlaid with coconut shell.
The glass doors open onto a private balcony. The bathroom has a cradled tub situated in front of a large picture window providing an uninterrupted view of the ocean.
There is a separate shower and double-counter top basins.
The Ground Floor Bedroom has optional king size or twin beds handmade in Bali and the bathroom features a walk-in "rainforest" shower which can allow direct access for a wheelchair.
Your Staff:
The expertly trained Butler/Chef, Delkia, will take time out to learn your likes and any dietary preferences to ensure that every meal is a memorable one.
Let their trained, experienced staff pamper you while all you have to do is relax and enjoy …..no lines, no reservations, no dress codes…..it's your vacation, you dictate the pace. We look forward to welcoming you to your very own piece of heaven.
Villa Policy:
Maximum number of guests: 6
Maximum 2 guests per bedroom.
No pets in the villa
Smoking in the villa is not permitted
Persons over the age of 13 are welcome
The Cottage
This little cottage has been converted to a 1 bedroom unit with private bath and its own veranda. This more basic unit is only steps from the main villa and would be perfect for teens to have their own privacy.
King bed, A/C, TV, private bath and veranda.

back to top