BEACH RESORT MAP
Click on resort name for additional photos and information from our 23 years experience in Negril

CLIFF RESORTS MAP
Click on resort name for additional photos and information from our 23 years experience in Negril since 1998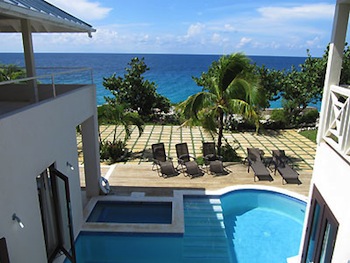 Little Waters Villa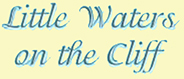 Villa, Staff, Pool, Free Wifi, Weddings, Air Conditioning, Cable TV, View, Water Access, Cliff Resorts
Little Waters is the name of this exclusive 3 bedroom private villa nestled on Negril's cliffs, at the western most point in Jamaica.
From the "tree house style" master bedroom and bath
which opens on 3 sides to the Caribbean...
to the pool, jacuzzi, sea caves, and private azure swimming cove...water is featured prominently at this villa.
It is architecturally designed to offer visitors a secluded, tranquil and luxurious environment in which to relax and unwind from day to day stresses.
Fully staffed for the ultimate vacation.
Little Waters Villa Video
Little Waters Villa - Negril, Jamaica
A walk through of this lovely 3 bedroom villa overlooking the Caribbean on the beautiful cliffs of Negril
back to top