BEACH RESORT MAP
Click on resort name for additional photos and information from our 23 years experience in Negril

CLIFF RESORTS MAP
Click on resort name for additional photos and information from our 23 years experience in Negril since 1998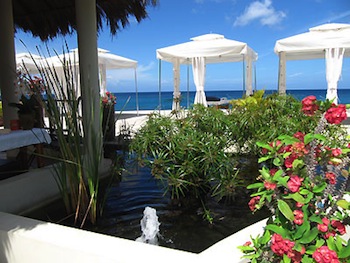 The Ocean Cliff Hotel

Stone Cottages, Sea View, Seaside Man Made Beach, Water Access, Snorkeling, Spa, Adults Only, Air Conditioning, All Inclusive Optional, Meal Plans Available, Free Wifi, Hair Dryers, In Room Safe, Mini Fridge, Restaurant, Weddings, Wheelchair Accessible, Cell Phone, Laundry Service, Cliff Resorts
The ideal romantic escape, wedding destination or health and wellness retreat.
A true adult's only luxury escape, located on the West End Cliffs of Negril, Jamaica.
The Ocean Cliff is a portal into authentic Jamaican culture.
18 Handcrafted stone cottages with spectacular tropical gardens and cliff side organic dining enhance your Spa escape.
An ideal boutique destination for couples, women's Spa retreats, men's Spa & golf getaway.
The Ocean Cliff features a full-service luxury day spa offering classic aesthetic treatments with a Jamaican flair.
The adults only, Ocean Cliff features a sea water pool, sandy beach deck, A/C, wireless internet, in-room safe, yoga and specialty tours to enhance your experience.
The Ocean Cliff Hotel Spa
Spa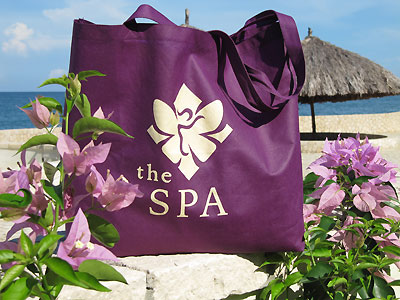 Signature Spa Treatments
Classic Seaside Manicure $40
A relaxing experience that comprises of cuticle work, the shaping and buffing of the nail, a hand massage, followed by a polish application.
Classic Beach Pedicure $65
A relaxing experience that is comprised of a foot bathing, removal of dry skin and calluses, cuticle work, shaping and buffing of the nail, an invigorating foot scrub and refreshing foot mask, followed by a soothing foot and leg massage, and polish application.
Organic Facial Treatment 60 min | $99 75 min | $115
Treat your senses and your skin to a customized organic skincare treatment that brings together high quality ingredients and old world knowledge of herbs and fruit. Natural ingredients are potent and they give beautiful lasting results for a clear, balanced, revitalized and naturally glowing complexion. Includes arm & shoulder, neck & head massage.
Reflexology $95
A natural healing art based on the principle that there are reflexes in the feet and their referral areas within zone related areas, which correspond to every part, gland and organ of the body. Through application of pressure on these reflexes, reflexology relieves tension, improves circulation and helps promote the natural function of the related areas of the body.

Signature Body Treatments
Seaside Relaxation Massage 60 min | $95 90 min | $120
Feel all your tension melt away with a luxurious relaxation massage. Our aestheticians use a Swedish technique to help relieve the stresses of everyday life. For your comfort, enjoy your massage in the comfort of our Oceanside Spa, or in your private room.
Sports Massage 60 min | $120 90 min | $145
Recommended for those wishing to have deep tissue work.
Invigorating Body Scrubs $110
Enjoy a truly invigorating customized scrub blend composed of mineral salts, sugar crystals, and essential oils to exfoliate and re-energize the body. This treatment includes a warm shower rinse and a finishing lotion to hydrate the skin - great for pre-sun exposure.
Jamaican Java Sugar Scrub
Cornmeal & Coconut Sugar Scrub
Lemongrass & Brown Sugar Body Scrub
Rejuvenating Body Wraps $110
Natural custom made experiences will renew and hydrate your skin & feed your soul-Fantastic after a long day in the sun.
Aloe & Cucumber Wrap Softening & Soothing
Sweet Coconut Glow Wrap Hydrating & Anti-Aging
Pumpkin Body Wrap Nourishing & Moisturizing
Additional Packages
Additional Packages
Relaxing Touches $250 per couple
Learn relaxing massage techniques with a couples massage lesson followed by a 60 minute Couple's Relaxation Massage.
All services and rates subject to change without notice.
All prices are in USD Dollars and subject to 10% G.C.T. Government Tax.
back to top