BEACH RESORT MAP
Click on resort name for additional photos and information from our 23 years experience in Negril

CLIFF RESORTS MAP
Click on resort name for additional photos and information from our 23 years experience in Negril since 1998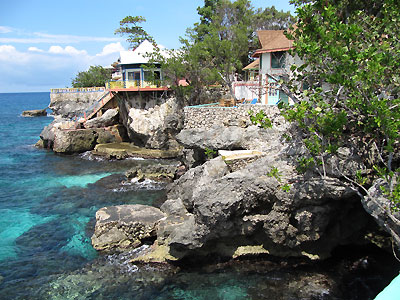 Xtabi Resort

Cottages, Rooms, Restaurant, Free Wifi, Pool, Sea View, Water Access, Snorkeling, Studios, Cliff Resorts
Xtabi - Meeting Place of the Gods.
The name is as exotic as the quaint cottages and octagon shaped bungalows perched atop rocky terraces overlooking a turquoise Caribbean Sea.
Swim and snorkel in a tropical lagoon or sip a cool island drink while you watch the famous Negril, Jamaica sunsets bursting in technicolor display.
Xtabi Resort Video
back to top