BEACH RESORT MAP
Click on resort name for additional photos and information from our 23 years experience in Negril

CLIFF RESORTS MAP
Click on resort name for additional photos and information from our 23 years experience in Negril since 1998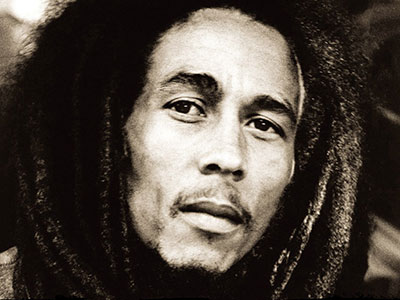 Nine Mile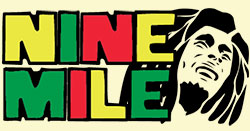 Scenic Tour, Transfers Only, Cannabis Friendly
Tour through some of the most breathtaking picturesque scenery in Jamaica, traveling through Higgins Town and Claremont to the village of Nine Mile, a quaint little place in the beautiful mountains of St. Ann.
This is where the legendary "King of Reggae", Bob Marley was born on February 6th 1945, this is the very same place he was later laid to rest.
The tour starts at the family's house where the family's history began.
Many of Bob's close family still lives there, including his mother,
affectionately known as Mother B and Uncle Lloyd her brother, who tells tales of Bob's childhood.
The tour takes you through the house Bob lived in as a young boy,
and your Rastafarian guide will share with you little known insights into Bob Marley's childhood and musical career. You will get to stand on "Mount Zion Rock" where Bob used to meditate and rest his head on "the pillow" made famous in the song "Talking Blues".
Finally, walk through the mausoleum, which is the final resting place of the Reggae King. You will also see the Fireside where Young Bob Marley cooked his meals ?as depicted in the song No Woman no cry quote "we would cook cornmeal porridge of which I share with you.
After the tour is completed your guide will be take you to the on-site restaurant for a scrumptious lunch
?and refreshments (not included in entrance fees).
Nine Mile Rates
PRIVATE TRANSPORTATION TO NINE MILE RATES
All rates are in $U.S.
Rates INCLUDE private transportation ONLY
Rates DO NOT INCLUDE entrance fees or lunch
Number of People/
Date
1 Person
2 People
Extra Persons
Year Round
$250
$250
$40
Duration: 8 hrs

Cancellations:
A 10% credit card processing fee applies to any refund.
You will be emailed a receipt showing your refund for your records.
Banks may take 3-5 days for the refund to show on your bank statement.
No refunds for cancellations made within 24 hours of your tour.
You can change any transfer by phoning the number on your voucher
Rates subject to change without notice.
back to top