BEACH RESORT MAP
Click on resort name for additional photos and information from our 23 years experience in Negril

CLIFF RESORTS MAP
Click on resort name for additional photos and information from our 23 years experience in Negril since 1998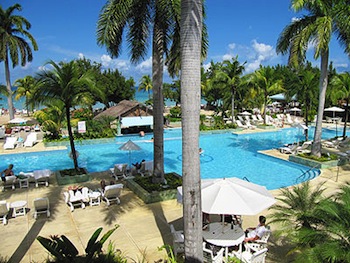 Couples Negril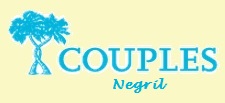 All Inclusive, Free Wifi, Suites, Spa, Pool, Gym, Golf, Entertainment, Weddings, Yoga, Adults Only, Jacuzzi, In Room Safe, Water Toys, Airport Transfers, Scuba Diving, Water Skiing, Multiple Restaurants, Bars, Beach Resorts, Flat Screen TV, Au Natural Beach, Swim Up Bar, Hair Dryers, Deluxe, Laundry Service, Irons, Stocked Bar, Tennis Courts
All Inclusive Couples Negril is 18 acres of all-inclusive luxury, personality and pleasure set on a palm lined beach in Negril, Jamaica.
Featuring 245 deluxe rooms and suites, multiple restaurants, bars, entertainment and all manor of land and water sports + off site excursions included.
Voted #19 Resort in Caribbean, Bermuda, and the Bahamas and recipient of a World's Best Award for 2014 by Travel and Leisure Magazine.
Couples Negril Spa
Oasis Spa
THE SPA AT COUPLES NEGRIL
Praised as the "Best Spa in the Caribbean" by Travel+Leisure, the Oasis Spa at Couples Negril fully embraces its idyllic setting by offering its exclusive treatments in organic therapy rooms, an open-air thatched hut on the beach, or in the tucked away intimacy of the Tree House.
Indulge in a variety of massages that soothe away any lingering tension, revive with detoxifying seaweed wraps and soften even the most tired skin with moisture-rich body scrubs and poultices, all the while letting the brush of the palms lull you into a deep and abiding state of bliss.
Our salon's stylists are also available to pamper you.
Services include manicures, pedicures, hair styling, hair conditioning, and waxing and hot towel shaves for men.
Massage
MASSAGE THERAPIES
Explore the many ways you can balance and restore your body with our menu of exceptional treatments. Whether you choose a classic Swedish Massage, a stress-relieving Bamboo Fusion Massage or one of our other therapeutic massage services, you'll bring body and mind back in balance.
Deep Tissue & Trigger Point Massage
A deep tissue massage paired with direct pressure and stretching techniques, applied to trigger points along your body, help to gently release toxins and relieve tension.
55/85 minutes $130/$165
Aromatherapy Massage
A combination of our classic Swedish massage and your choice of pure essential oils to stimulate, relax, detoxify or rebalance the body.
25/55/85 minutes $60/$115/$160
Swedish Massage
A massage classic - this popular technique applies long, even strokes to soothe aches and pains and relive stress throughout the entire body.
25/55/85 minutes $55/$110/$150
Bamboo Fusion Massage
Heated bamboo rods knead out knots and relx tense muscles. Combined with the benefits of traditional massage, this treatment counters the effects of stress, tension and lack of rest.
55/85 minutes $130/$165

Deluxe Massage (4 Hands)
For the ultimate form of relaxation, two expert therapists perform a synchronized massage that reduces stress and leaves you feeling undeniably refreshed and balanced
55 minutes $220
Hot Stone Massage
Heated stones are placed on key energy points and manipulated using traditional massage techniques to soothe away stress and relieve tired aching muscles with deep penetrating warmth.
55/85 minutes $130/$165

Reflexology
By stimulating points on the feet that correspond to your vital organs, the ancient art of relexology reduces tension, increases circulation and balances your nervous system.
25/55 minutes $60/$110
Stress Relief Massage
Focusing on the areas that hold the most tension - the upper back, neck and shoulders - this treatment helps relieve all traces of stress quickly
25 minutes $50
Additional Spa Treatments
BODY TREATMENTS
Wrap yourself in nature's care and experience pure indulgence, deep comfort, and a restored body and spirit.
FACIALS
Reveal your most beautiful glowing self with our luxurious selection of customized treatments.

FOR COUPLES
The Oasis Spa at Couples Resorts offers the perfect retreat to enjoy a massage or treatment together.
WEDDING BLISS PACKAGES
Celebrate your special day in style with a host of indulgent treatments and beauty services.
back to top