BEACH RESORT MAP
Click on resort name for additional photos and information from our 25 years experience in Negril

CLIFF RESORTS MAP
Click on resort name for additional photos and information from our 25 years experience in Negril since 1998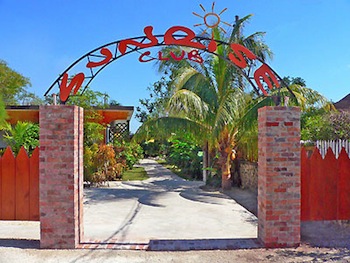 Sunrise Club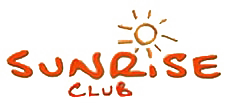 Rooms, Breakfast Included, Free Wifi, Eco-friendly, Air Conditioning, In Room Safe, Pool, Cable TV, Restaurant, Beach Resorts
The "unique" atmosphere that is created at the Sunrise Club Hotel resort, makes you feels the intimacy of Jamaica.
It's relaxing ambiance, tropical gardens, friendly staff, economical rates, 14 comfortable rooms simply styled in Caribbean decor and central location just across the road from the beach make this the ideal holiday spot in Negril.
Home of the Lobster House and great Italian pizza and an authentic espresso machine!
Sunrise Club

You can relax in a family atmosphere enjoying the Jamaican vibes at this 14 Room hotel
located in a garden setting across the road from Negril's 7 mile white sand beach.
14 rooms simply styled in Caribbean colors and natural wood furnishings
All rooms with a/c remote split unit, private bathroom, veranda
cable TV and daily room service.
FREE Wi-Fi at the bar
Safes in all rooms - $20 key deposit payable at check-in
Clothing Iron available on request
Eco friendly - Solar Water Heaters
Central location withing walking distance to restaurants, shopping, bars, clubs
Use of pool at Coral Seas Garden (next door)
Room only, Room & Breakfast or "Soft All Inclusive" -All the meals ( by the menu ) and @all the soft ( non-alchoolic ) drinks are included with the room.
Rooms have either Queen bed, King bed, and some rooms have 2 beds - bed type is request only and can not be guaranteed.
Italian Restaurant & Pizzaria:
Wood Fired Red Brick Oven
Breakfast: served from 8:00 am until Noon
Lunch and Dinner a la carte from Noon until 10:30 pm
Wonderful crepes and coffee - For Jamaican breakfast please book in advance
Half/Full Board: A la Carte from 12:00pm until 10:30pm
Vegetarian Friendly Menu
Their Dishes are Simple & Traditional with Meat and Fish locally supplied
Extra Vergin Olive Oil & Pasta Imported from Italy
Lobster House Restaurant...
offers a menu entirely dedicated to lobster -recommended by "Lonely Planet" travel site.
Meet at Sunrise Morgan Bar...
for an Espresso or a Cappuccino (100% Jamaican Blue Mountain), for a Mojito or a Daiquiri, or just to relax to the good music playing in the background, chat with an old time "rasta" or personality stopping by for a drink. The well-stocked Morgan Bar offers guests a wide selection of Italian liqueurs such as Grappa, Limoncello, Amaro, Mirto, imported directly from Italy and unique in Jamaica.
back to top