BEACH RESORT MAP
Click on resort name for additional photos and information from our 23 years experience in Negril

CLIFF RESORTS MAP
Click on resort name for additional photos and information from our 23 years experience in Negril since 1998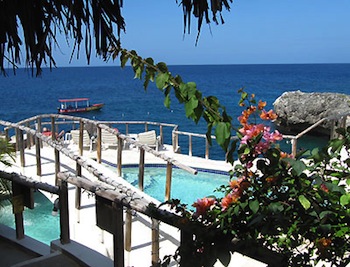 Catcha Falling Star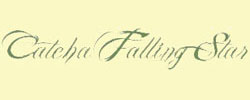 Cottages, Suites, Pool, Free Wifi, Weddings, Restaurant, Adults Only, In Room Safe, Irons, Mini Fridge, Room Service, Cliff Resorts
Catcha Falling Star is truly the "Gem of Jamaica".
Nestled among the tops of the Negril cliffs of the West End with a spectacular view of the sea.
These charming and unique seaside cliff cottages capture the true essence and ambiance of Jamaica.
Enjoy private sunning areas cut into the cliffs, swim and snorkel in the private cove or take a dip in the pool.
Ivan's Restaurant and Bar provides delicious meals in a fun environment.
Catcha Falling Star Photos
The "Libra"
Chill out in this one bedroom cottage overlooking the sea.
All cottages with extra large verandas with comfortable sitting area, table and chairs.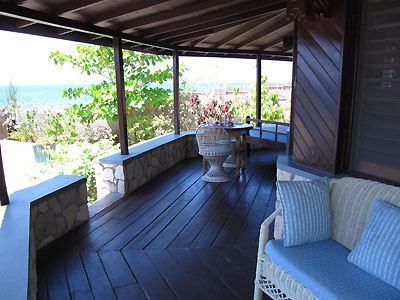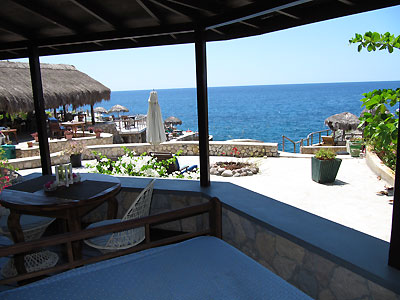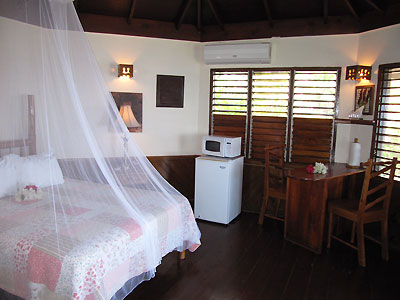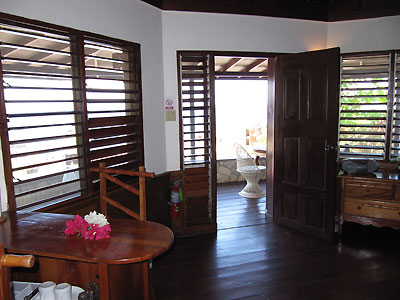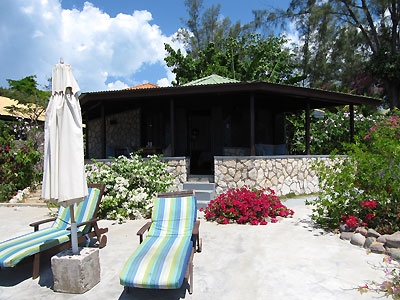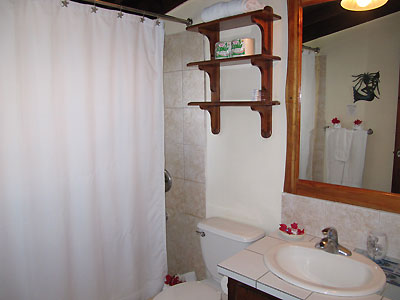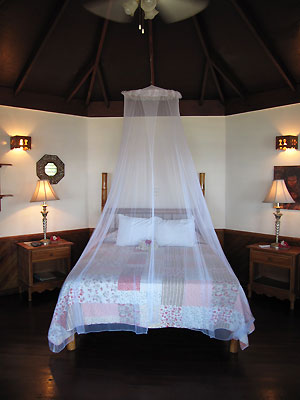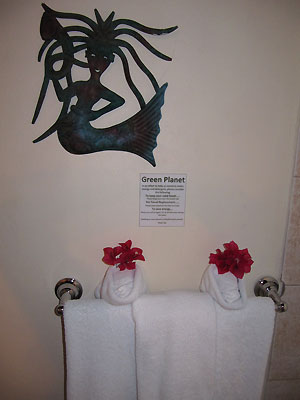 The "Sagittarius"
Romantic one bedroom cliffside cottage
with great views to the lighthouse and sea from your spacious and private veranda.
An extra terrace features an exotic outdoor shower and private sunning area.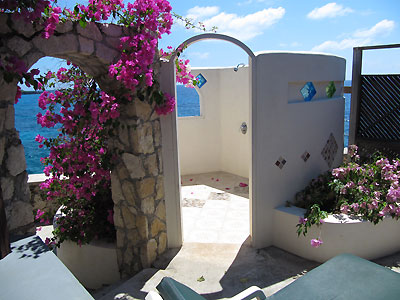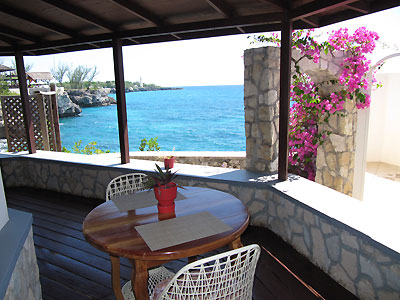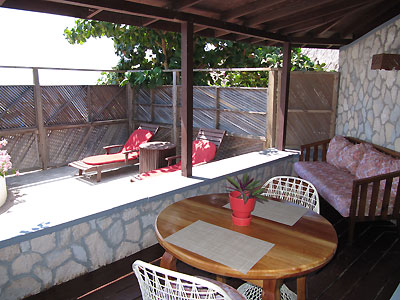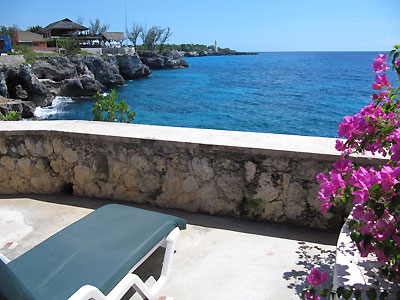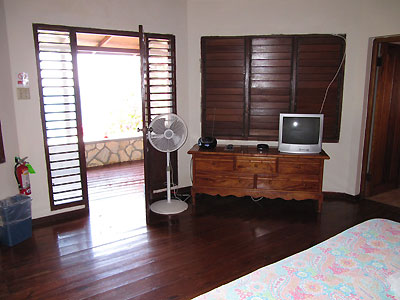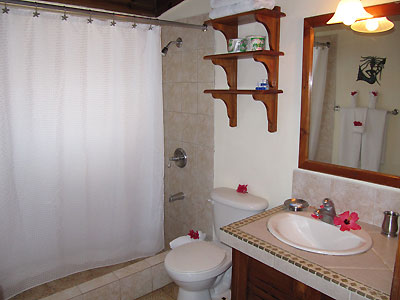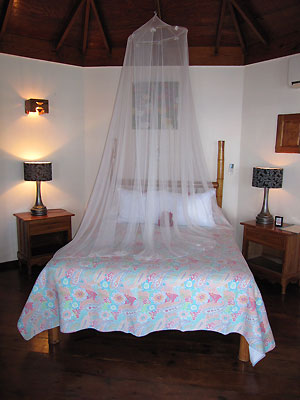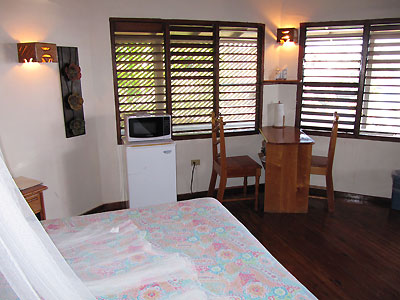 The "Coral"/Lower and "Sky"/Upper are separate A/C units in the newest duplex.
Both are spacious one bedroom units with stunning views of the ocean from your veranda.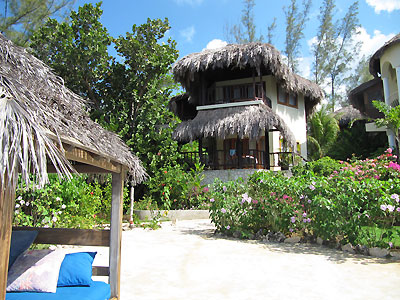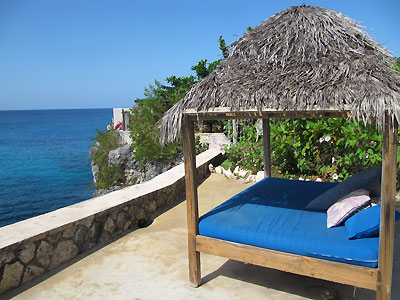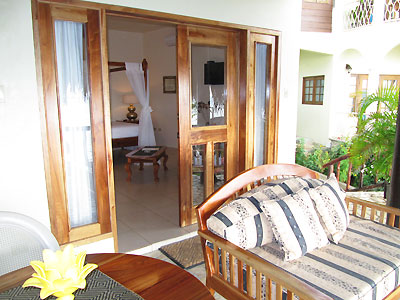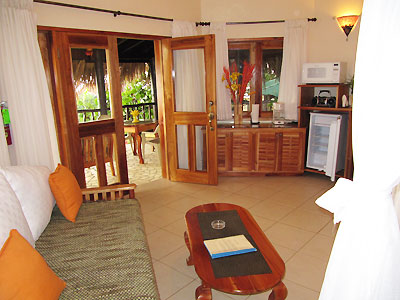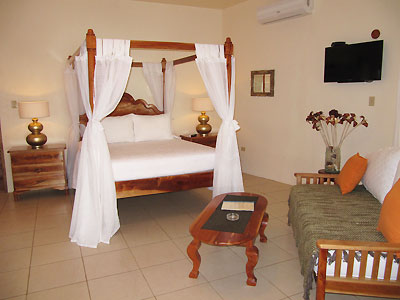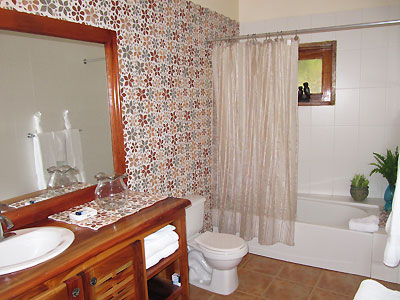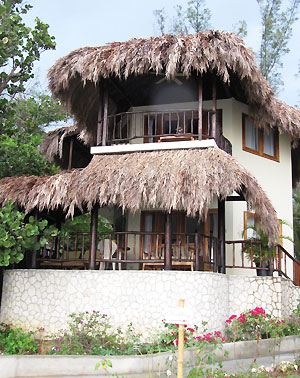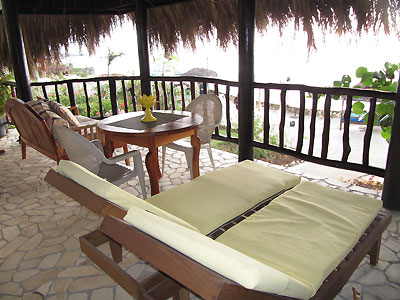 The "Star" and "Moon" Two Bedroom Cottages
Comfortable and spacious with two bedrooms,
living room and partial sea views.
Star has 1 king in each bedroom/Moon has king in one bedroom and 2 doubles in 2nd bedroom.
(Star upper photos - Moon lower 10 photos)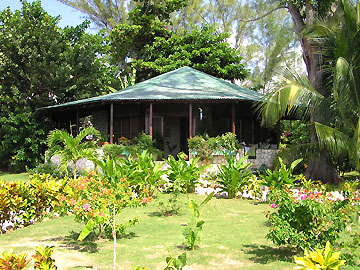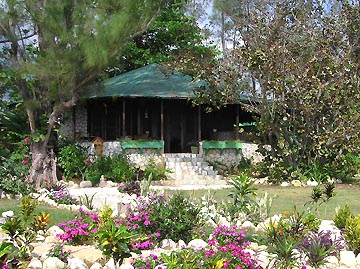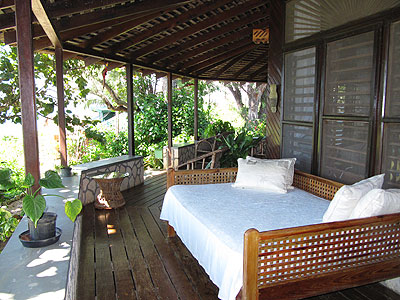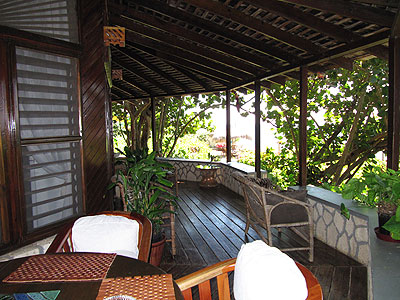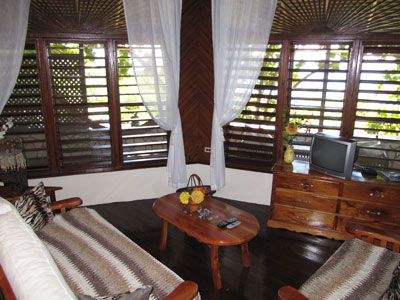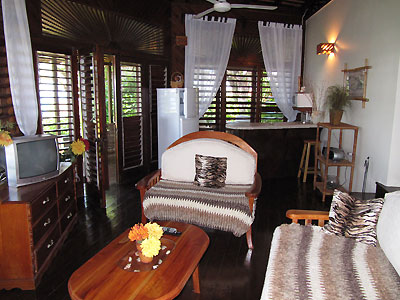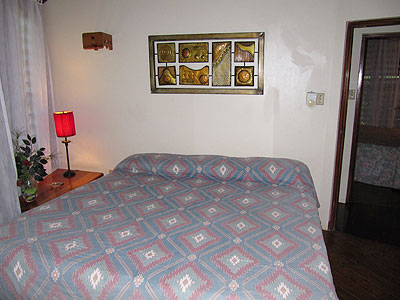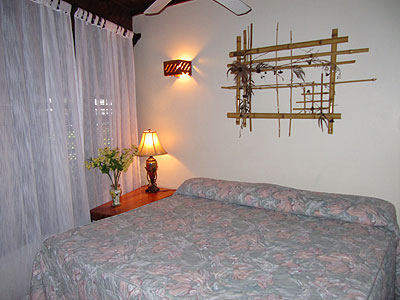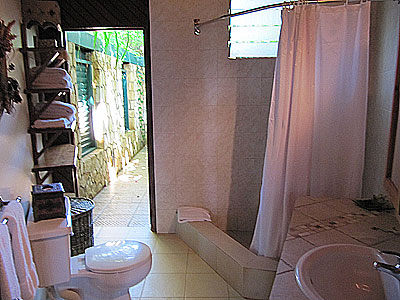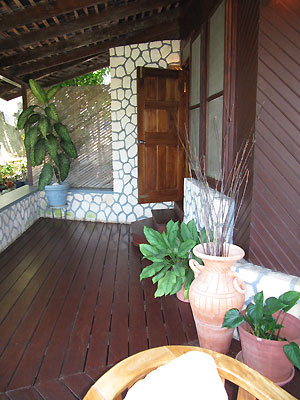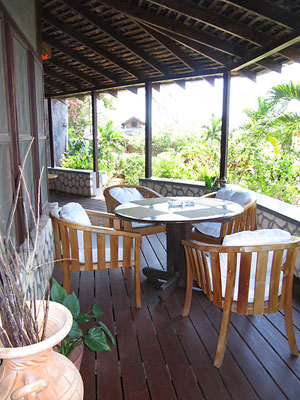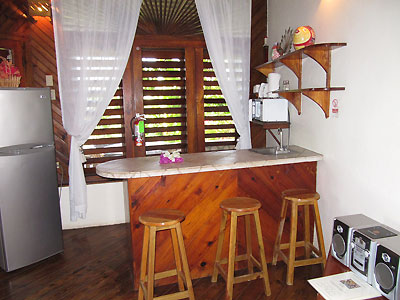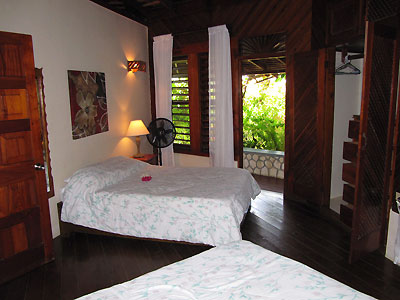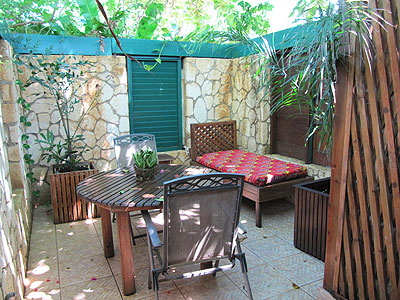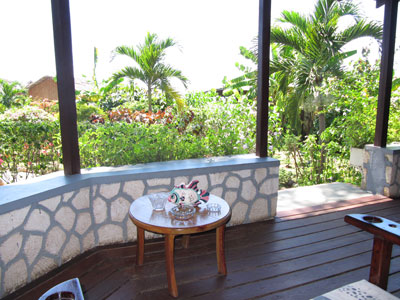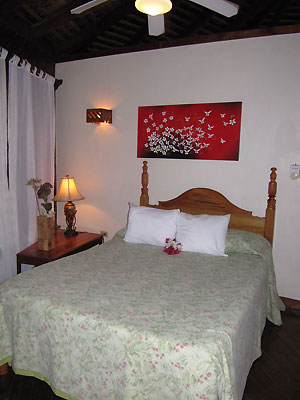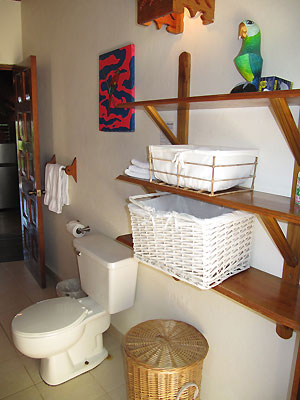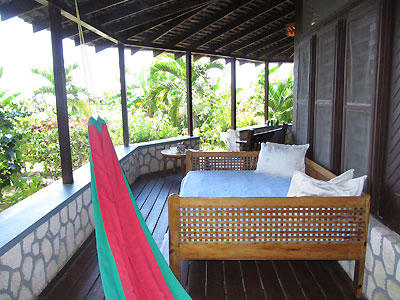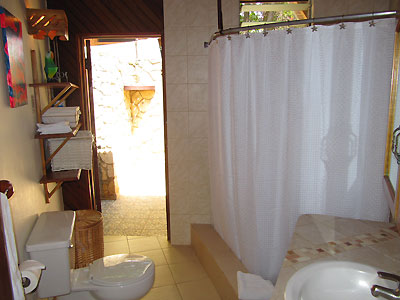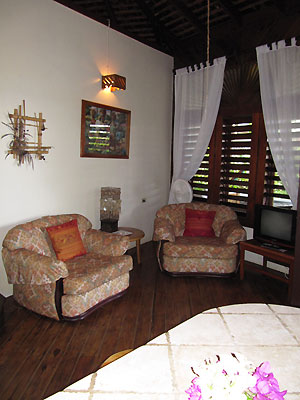 One and Two Bedroom Suites
The main building at Catcha Falling Star consists of
4 - one bedroom suites and 2 - two bedroom suites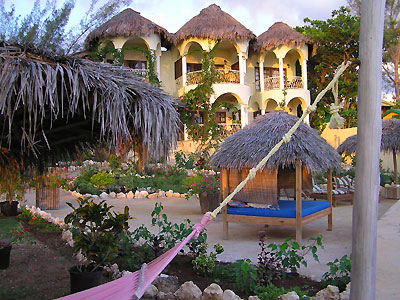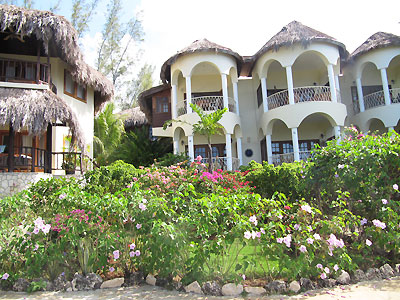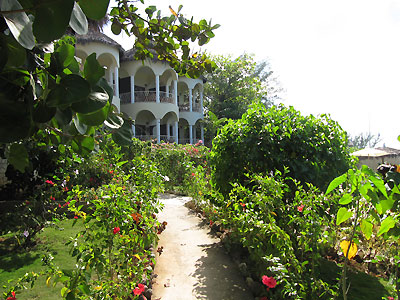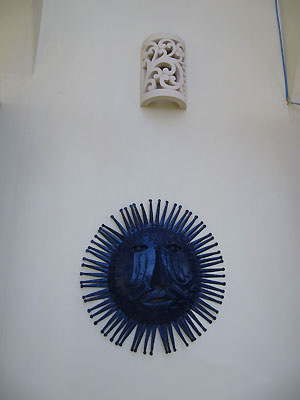 One Bedroom Suites
Aries and Venus (upper) and Virgo and Sun (lower)

The one-bedroom suites, either upper or lower have a magnificent view of the Caribbean Sea.
They consist of a bedroom with Queen bed and cable TV.
The living rooms are tastefully furnished with cable TV as well as a stereo system.
The kitchenettes are equipped with refrigerator, stove top, microwave, toaster and coffee maker.
French doors lead out on to a beautiful patio with cut stone floors overlooking the Caribbean.
There is air conditioning in the bedrooms, ceiling fan in living rooms and wireless highspeed internet.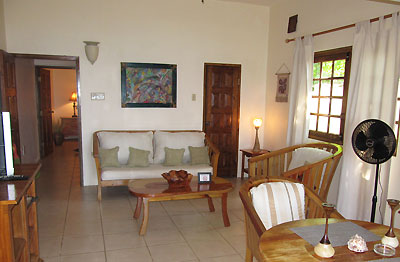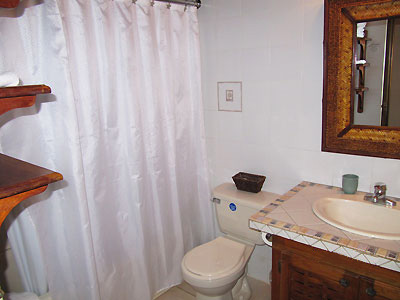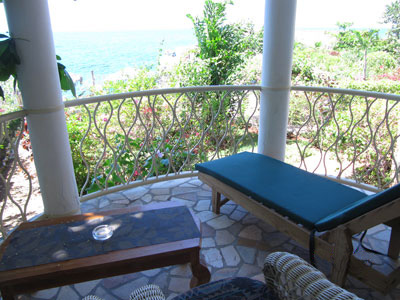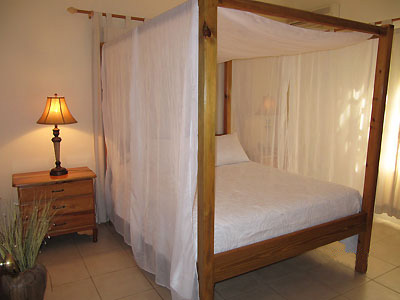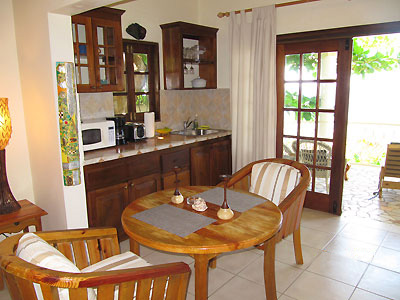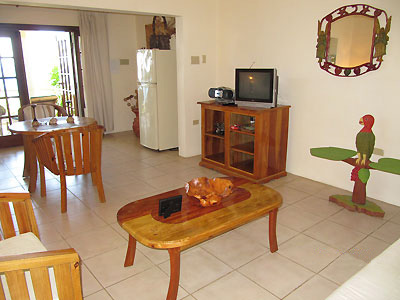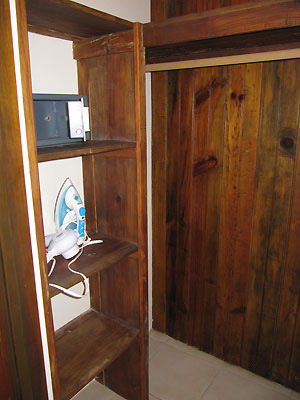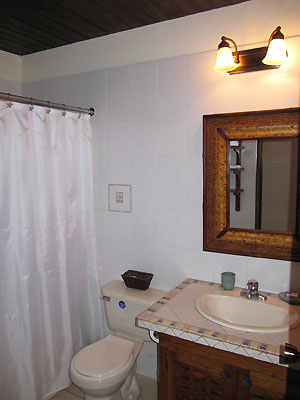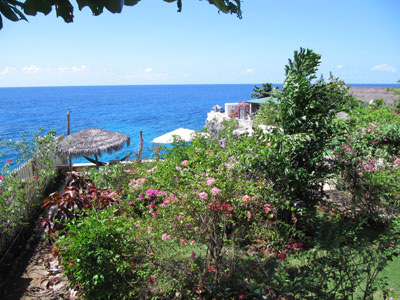 Two Bedroom Suites
Aquarius (upper) and Leo (lower)

Both bedrooms have Queen beds as well as cable TV.
The tropically furnished living room with TV and stereo lead to your French doors
that open on your stone cut veranda extending your view of the mighty Caribbean Sea.
The kitchenettes are equipped with a refrigerator, stove top, microwave, toaster and coffee maker.
Air conditioned bedrooms, ceiling fan living room, both two bedrooms offer wireless highspeed internet.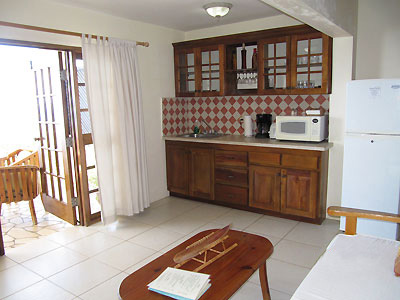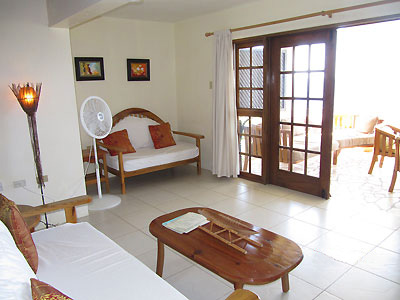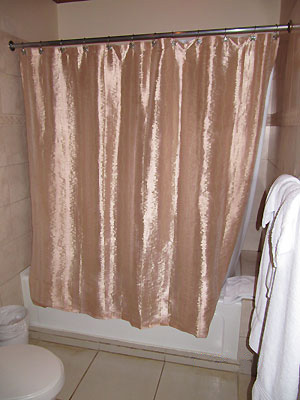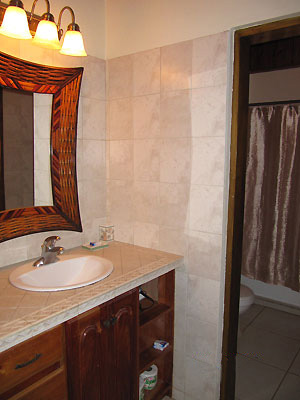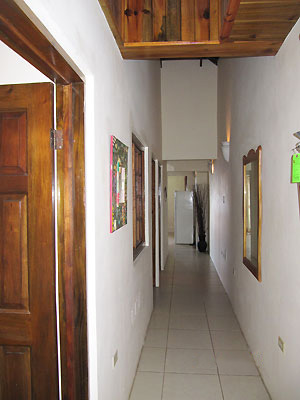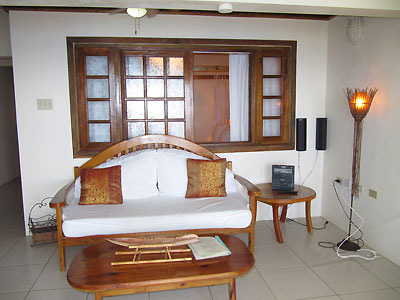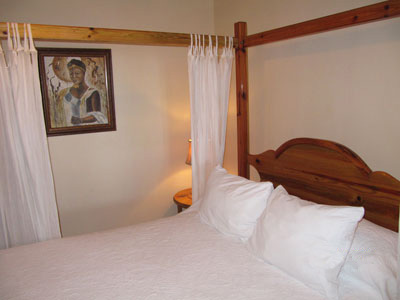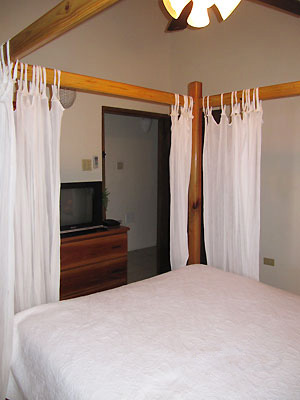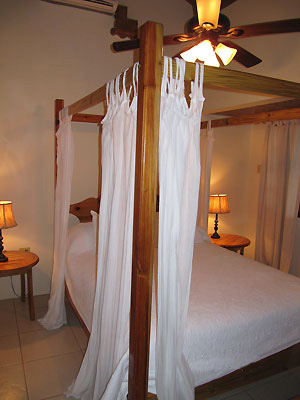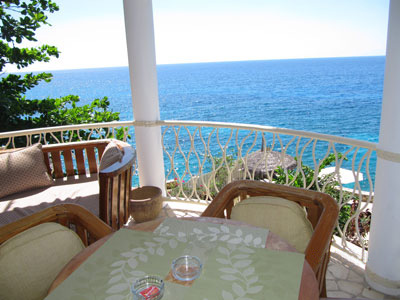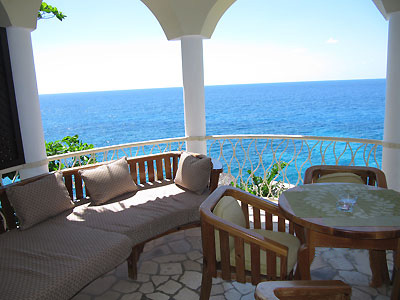 "Gemini" #1 and 2
Air conditioned duplex unit.
Great for friends or families.
Each separate 1 bedroom unit has its own private balcony.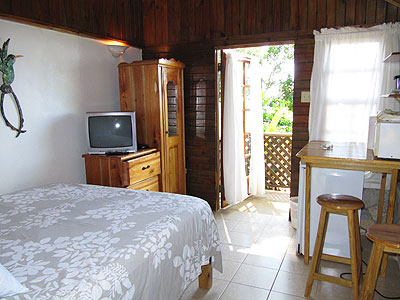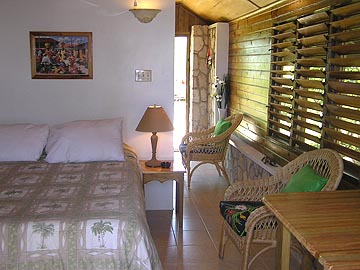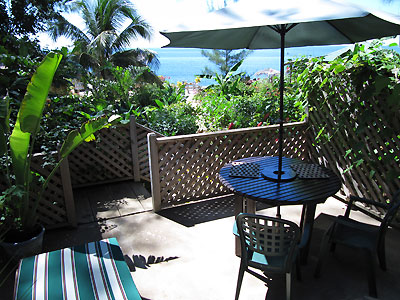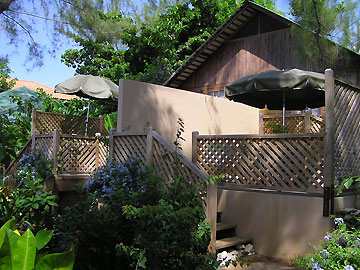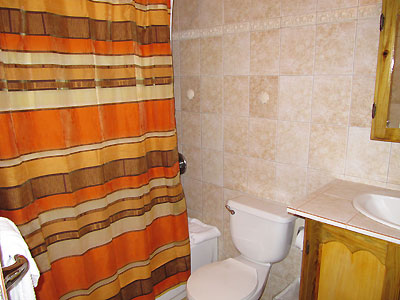 Little Capricorn
This new unit does not have a balcony but offers cosy A/C comfort at a great rate!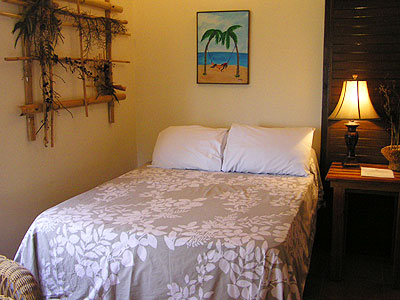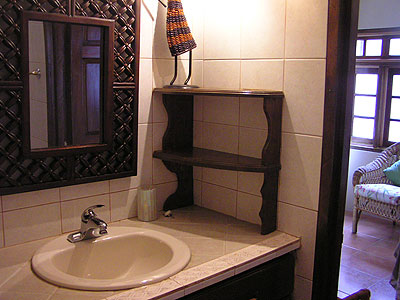 The "Pisces"
Cozy economical room with a delightful, private balcony!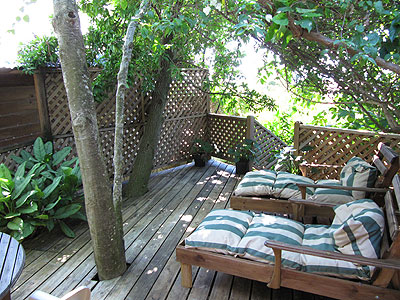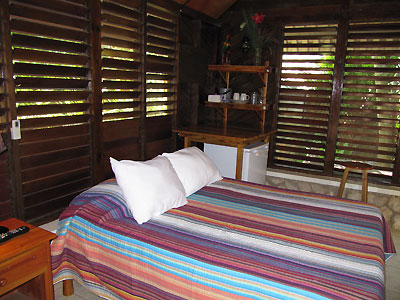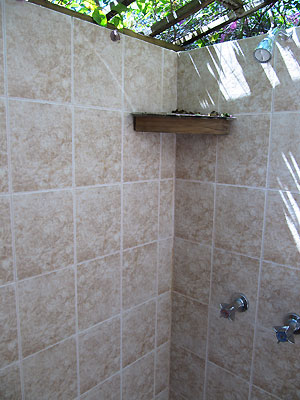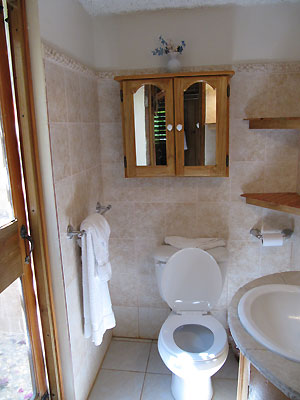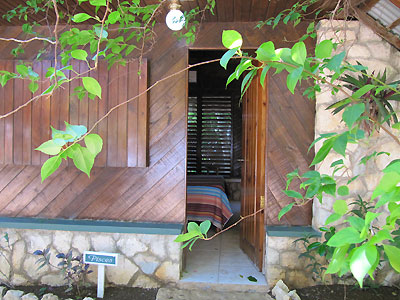 The "Gate House Cottage"
This cute stand alone A/C cottage is farthest from the sea but has a very private gated patio.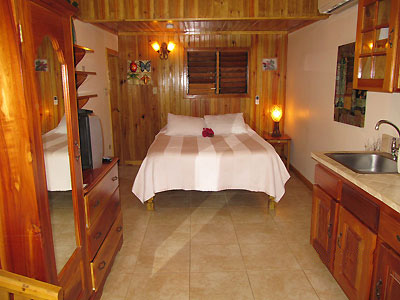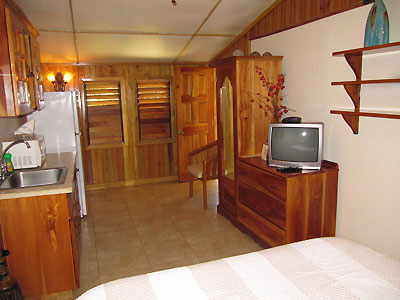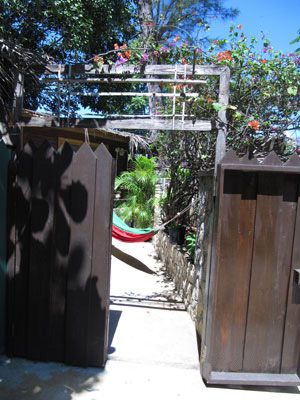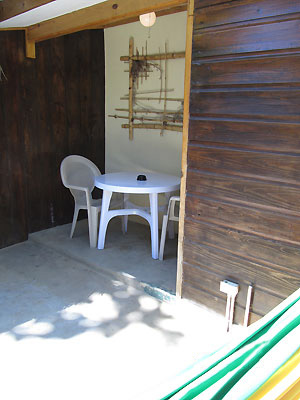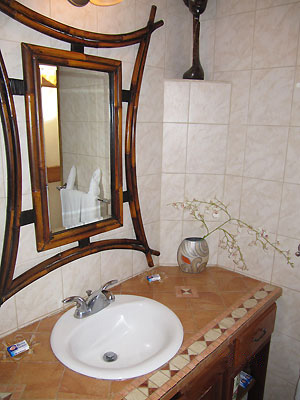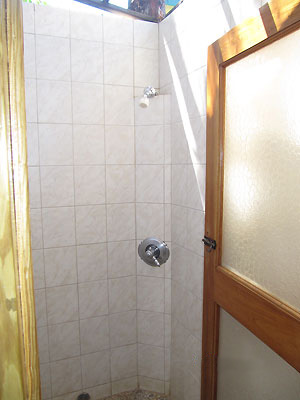 Pool and Private Cove
Catcha has many private sunning areas, private swimming cove and water toys
to enhance your fun and enjoyment.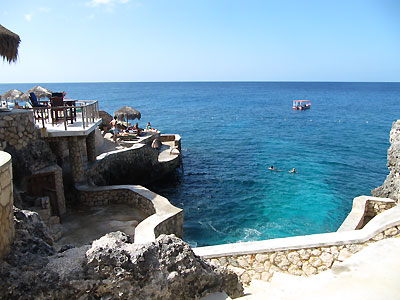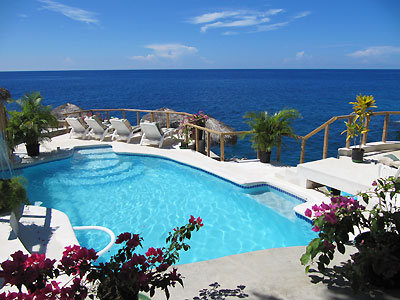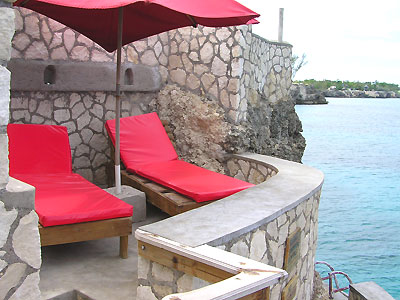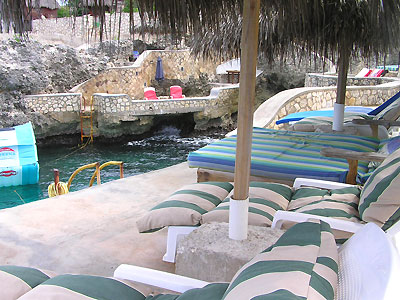 Ivan's Bar and Restaurant
Open to Catcha guests and by "reservation only" to off site guests,
the open air bar and restaurant offers fabulous food, friendly service and spectacular views.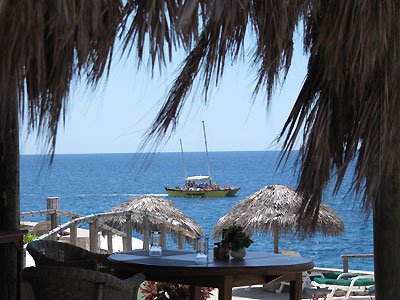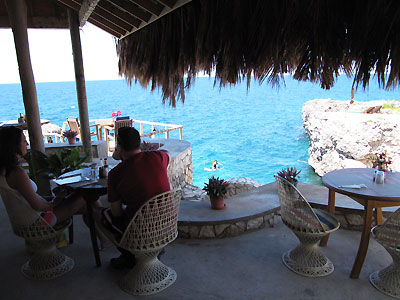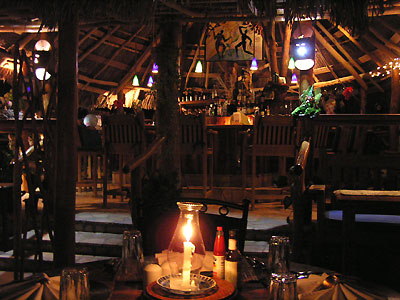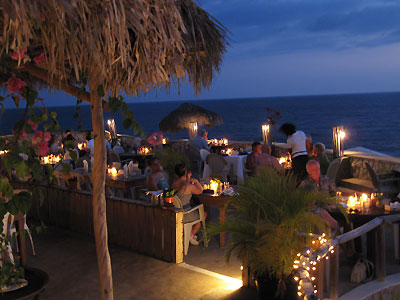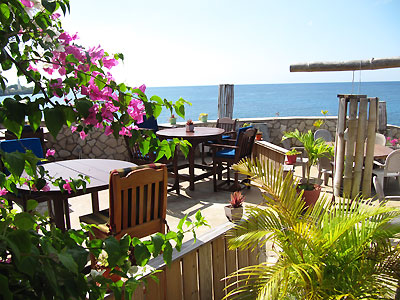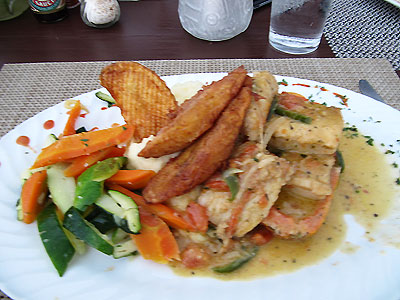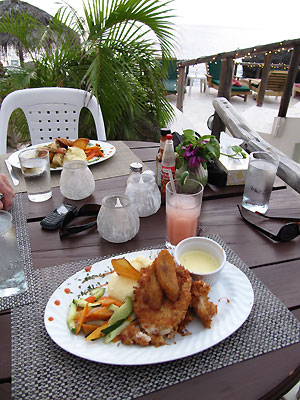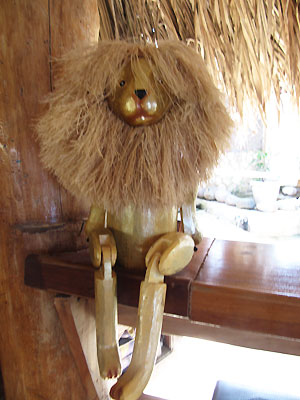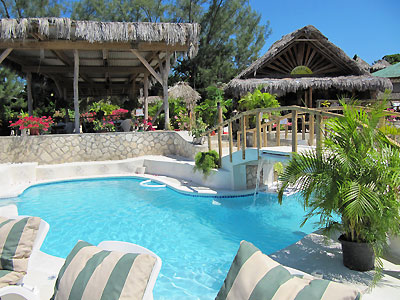 Catcha's Gardens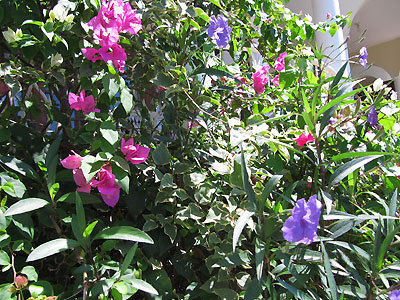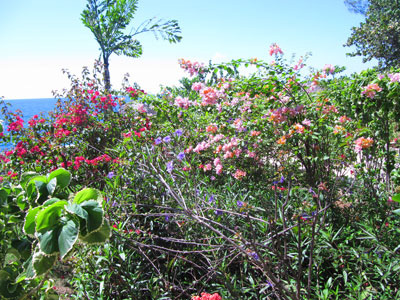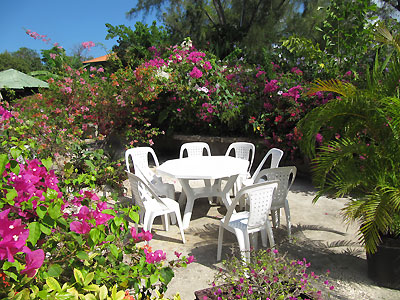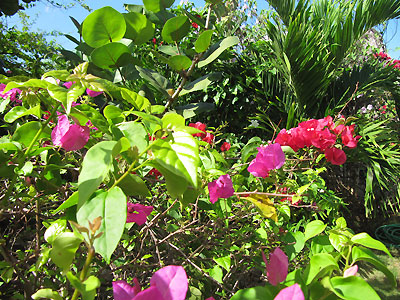 back to top