BEACH RESORT MAP
Click on resort name for additional photos and information from our 23 years experience in Negril

CLIFF RESORTS MAP
Click on resort name for additional photos and information from our 23 years experience in Negril since 1998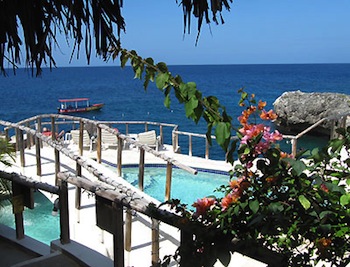 Catcha Falling Star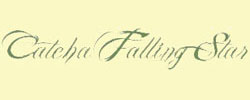 Cottages, Suites, Pool, Free Wifi, Weddings, Restaurant, Adults Only, In Room Safe, Irons, Mini Fridge, Room Service, Cliff Resorts
Catcha Falling Star is truly the "Gem of Jamaica".
Nestled among the tops of the Negril cliffs of the West End with a spectacular view of the sea.
These charming and unique seaside cliff cottages capture the true essence and ambiance of Jamaica.
Enjoy private sunning areas cut into the cliffs, swim and snorkel in the private cove or take a dip in the pool.
Ivan's Restaurant and Bar provides delicious meals in a fun environment.
Catcha Falling Star Weddings
Celebrate your special day at this intimate, boutique, cliff-side property. Catcha will customize your wedding to make it uniquely yours.
Please note: Weddings cannot be scheduled over Christmas/New Years
or the month of February
Basic Wedding Package:
Minister and Marriage License
Bride's Bouquet and Groom's Boutonnière
Wedding Arch
Gourmet Dinner for 2
All for $630.00
Optional Add-Ons:
Wedding Cake:$50.00
Additional floral Arrangements : $80.00
Requirements and documents for marriage in Jamaica:
You need to be on the island 24 hours prior to your wedding.
Birth Certificates for both spouses
Proof of employment for both spouses
If either one of you have been previously married, you will need proof of divorce(s).
Planning a full wedding and party ? Catcha can do it all:
Click Here for Details
back to top