BEACH RESORT MAP
Click on resort name for additional photos and information from our 25 years experience in Negril

CLIFF RESORTS MAP
Click on resort name for additional photos and information from our 25 years experience in Negril since 1998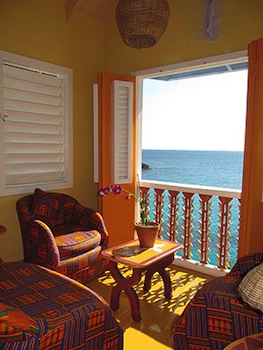 The Caves Resort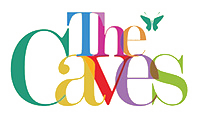 All Inclusive, Pool, Spa, Yoga, Free Wifi, Weddings, Adults Only, Air Conditioning, Hair Dryers, Stocked Bar, In Room Safe, Mini Fridge, Snorkeling, Water Access, Cliff Resorts
The Caves Resort & Spa capture all the essence of a seductive oceanfront sanctuary and is poised on the limestone cliffs of Negril's scenic West End in Jamaica,
Twelve exclusive cliff-side accommodations overlook pristine azure waters of the Caribbean.
A private Cave Dining experience, The Blackwell Rum Bar, and a seaview Aveda Amenity Spa offer a refreshingly organic interpretation of romance.
Taxi to Negril's stunning seven-mile beach.
This All Inclusive Adult Only property evokes the exoticism of the unexplored while offering all the comforts of home living.
The Caves Resort

Perched on the limestone cliffs of Negril's scenic West End in Jamaica (a perfect spot for jumping into the sea), The Caves is a 2-acre oceanfront sanctuary with twelve exclusive cliff-side accommodations. Located close to Negril's stunning seven-mile beachfront, 1 hour car ride from Sangster International Airport and 15 minutes from the Negril Aerodome.
Accommodations

6 - One Bedroom Ocean View Suites
1 - One Bedroom Blue Hole View Suite
1 - One Bedroom Partial Ocean View Suite
1 - One Bedroom Partial Ocean View Cottage
1 - One Bedroom Garden View Cottage
2 - Two Bedroom Ocean View Cottages
Four Bedroom Clandestino Villa
Total Bedrooms: 18
Features

Private cave dining
Blackwell Rum grotto bar
Seaview Aveda Spa
Jacuzzi & pool
Kayaking, snorkeling, and cliff jumping
Accommodations/Cottages-Suites
This is a unique hotel as the cottages are built around the natural caves and fossilized reef. Watching dolphins swim while eating breakfast is a common occurrence.
The Cottages-Suites at the Caves are both cozy and romantic and airy and spacious. Designed with verandas and other elements such as outdoor showers that enhance the sense of openness.
The photos are for info only as a specific 1 bedroom cottage/suite regarding location/name is request only (exception One Drop and Two Birds which are at a different rate).....all are delightful!
All one bedroom suites except Stardust now with air-conditioning
In Suite Mini bars come stocked for entertaining
Mosquito netting in all upstairs suites and downstairs bedrooms of Moonshadow and Sundancer
Coffee maker and other utensils
One Bedroom Cottage-Suites
Enjoy the individually designed and meticulously crafted deluxe suites with lush gardens and brilliant, sweeping sea views.
One Bedroom Garden View Cottage: (Two Birds)
Thatched roof cottage with garden view, Queen bed, outside shower. MAX OCC: 2 adults
One Bedroom Partial Ocean View Cottage: (One Drop)
Thatched roof, Queen bed, outside shower. MAX OCC: 4 adults
One Bedroom Blue Hole Suite:
(Blue Hole) King bed, inside bath/shower. MAX OCC: 2 adults
One Bedroom Ocean View Suite: (Blue Dolphin, Bird's Nest, Butterfly, Sea Turtle, Macka Tree, Stardust)
All suites have King beds and an inside bath & shower. MAX OCC: 2 adults
Two Bedroom Ocean View Cottage: (Moonshadow)
One King and One Queen in second bathroom; outside shower. MAX OCC: 4 adults
Two Bedroom Ocean Front Cottage: (Sundancer)
King beds; upstairs bath & shower, outside shower downstairs. MAX OCC: 4 adults
And, to keep you happy...
Yoga - yoga classes Wed. and Sat at 10 a.m. with Rosa, a certified @Yoga and Gym instructor (Free)
Private Cave Dining (reservations required on arrival; at an additional cost)
Blackwell Rum Bar
Aveda Seaview Amenity Spa
Cliff-side Jacuzzi
Sauna
Hot tub in a cave (reservations required on arrival; at an additional cost)
Weekly cooking & Mixology Classes (Tuesdays)
Guided snorkeling tour with Paul (certified lifeguard) through the Caves and Grottos (Free)
24-hour self service bar
Manager's dinner party - Caves guests and management team meet for cocktails and dinner at the Sands. Thursday at 7 p.m.
Friday night at The Sands: Meet up and watch the sunset at this chic seaside lounge, then venture into the Grotto Rum & Cigar Bar to enjoy a selection of aged rums, cognacs & premium cigars. 5-10 pm - drink specials and delectable eats from the grill
Stairs and walkways for easy access to the sea
Negril "Night Out" - Join a member of the management team as they guide you through Negril's famous night life. Cost $15/pp (entrance fees and F & B costs not included)
Salt water swimming pool
Authentic land and sea excursions
Water rafts, kayaks and snorkeling equipment
Bicycles and bike tours
DVD's
Beach Towels
Accommodations/ Clandestino Villa
CLANDESTINO VILLA - 4 Bedroom Villa
A perfect choice for families (non-inclusive), working holidaymakers, and those seeking total privacy and relaxation in maximum comfort!
Nestled in a lush tropical jungle just across the street from The Caves' resort property, the app. 3500 sq. foot wood, stone and thatched-roofed Caribbean villa is set on a fully enclosed half acre of naturally landscaped gardens, with cut stone walkways, a two-car open-air parking area and an automated main entrance gate.
The villa features 4 bedrooms, each with an en suite bathroom.
The master bedroom with king bed is upstairs and is equipped with a double-sized Jacuzzi bath, plus two private balconies – one is open-air and has two lounge chairs, perfect for private sunbathing and moon watching, and the other overlooks the pool area, with it's oversized rattan armchairs.
The 2nd and 3rd bedrooms both feature queen sized beds and a shower/tub combination; one has a sunken bath fronted by a wall of louvered doors which can be rolled open completely to reveal a bust of tropical flora, giving the sense that one is bathing outdoors.
The 4th bedroom is a studio, detached from the main house, and features a double bed, a bathroom with shower/tub combination and small kitchenette. The louvered windows in this unit are fully screened.
The villa also features a fully equipped kitchen and pantry area; an office/study with two desk stations and a large worktable; and a large living/dining area with a high ceiling, over-sized bamboo and rattan furniture, and bay windows set into the 18" thick stone walls. A powder room sits just off the main living area, which runs into a latticed passageway that traverses the length of the house, and off of which all the main rooms can be accessed.
A 3 minute walk will take you to the ocean via an underground tunnel, which connects the main landside property to The Sands, a cliff top bar and sunning area which offers access to the shimmering Caribbean sea via a cut stone stairway and pool ladder.
Clandestino guests have the option of all-inclusive or accommodation-only rates.
All-inclusive guests (16 years and over only) will also have access to all other areas of The Caves resort, which additionally features a Cliff-Side Swimming Pool, Private Hot Tub, Jacuzzi, Sauna, Aveda Amenity Spa, two Dining Gazebos each with a Full Bar, and several other swim access and sunning areas.Clandestino guests paying the room only rate will be charged for all food/drinks consumed on the Caves property
CLANDESTINO VILLA FEATURES

Three Bedrooms / 4 Bathrooms
One Bedroom Double-Occupancy Annex / 1 Bathroom
Private Swimming Pool
Butler Service (with all-inclusive rates)
Fully Equipped Kitchen (Microwave/Ovens/Juicer/Toaster/Coffee Maker/etc.)
Air Conditioning
Ceiling fans
Mosquito Nets
High Speed Wireless Internet
CD/DVD/VCR Player and Large Flat-Screen TV
Extensive CD /DVD Library and Board Games
Portable Barbeque Grill
Washer/Dryer and Laundry room with Iron & Ironing Board
back to top