BEACH RESORT MAP
Click on resort name for additional photos and information from our 23 years experience in Negril

CLIFF RESORTS MAP
Click on resort name for additional photos and information from our 23 years experience in Negril since 1998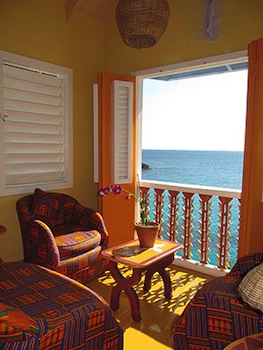 The Caves Resort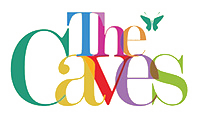 All Inclusive, Pool, Spa, Yoga, Free Wifi, Weddings, Adults Only, Air Conditioning, Hair Dryers, Stocked Bar, In Room Safe, Mini Fridge, Snorkeling, Water Access, Cliff Resorts
The Caves Resort & Spa capture all the essence of a seductive oceanfront sanctuary and is poised on the limestone cliffs of Negril's scenic West End in Jamaica,
Twelve exclusive cliff-side accommodations overlook pristine azure waters of the Caribbean.
A private Cave Dining experience, The Blackwell Rum Bar, and a seaview Aveda Amenity Spa offer a refreshingly organic interpretation of romance.
Taxi to Negril's stunning seven-mile beach.
This All Inclusive Adult Only property evokes the exoticism of the unexplored while offering all the comforts of home living.
The Caves Resort Spa
The Caves Spa
Upon your arrival, highly trained Caves Spa Therapists will determine the best treatment and technique for you, as you choose your
customized essence.
Utilizing your personal aroma, a signature treatment is created which includes the
most innovative concepts integrating ancient wisdom with modern science to help your body recover from the harmful effects of stress.
Through aroma, breath, and touch, you will reconnect with a natural state of harmony
and peace that creates healthy skin, body and mind.
Complimentary Yoga classes are held
Wednesday and Saturday mornings.
Our ocean-side Sauna is available for use through the Spa.
THE CAVES SPA POLICIES
Cancellations
If you are unable to make your appointment or wish to reschedule, please provide us with 4 hours notice in order to accommodate your request.
Guests will be charged 50% of the total cost if the service is cancelled within 4 hours of the scheduled treatment.
Taxes & Service Charges
Government Tax & Service Charge are included in your bill.
In room, Cave or after dark Spa treatments are available upon request and incur a 20% surcharge.
Any treatment outside of opening hours (10am-6pm) will incur a 20% surcharge.
Spa Treatments subject to change without notice
MASSAGE
Sauna experience complimentary with your choice of body treatment
Our sauna experience is designed to warm and relax you prior to your customized body treatment. Increases circulation, helps eliminate toxins from the body.
Elemental Nature Massage
Relax with this customized massage using a personalized blend of pure flower and plant essences that incorporates a variety of massage techniques, from Swedish to aromatherapy to relax specific areas of tension and stress.
60 minutes $115 / 90 minutes $190
Deep Tissue Massage
A slow warming massage to help with stress and overworked muscles. Followed by a cooling rhythmic sports massage to refresh tense muscles and mental irritability. Together these techniques will awaken sluggish muscles and stimulate
circulation.
60 minutes $140 / 90 minutes $215
Foot Relieving Reflexology
A specialized treatment for the feet. Reflexology can enhance the release of tension and stress, while detoxifying the entire body.
Focusing on pressure point techniques coupled with an exfoliation treatment, this is an ideal service for one of the most neglected areas of the body.
30 minutes $50 / 60 minutes $100
BODY TREATMENTS
Rosemary Mint Awakening Body Wrap
Renew body and mind with this stimulating and nurturing wrap. Your body is exfoliated, smoothed, soften and wrapped.
Essences of rosemary and peppermint will awaken your senses while a scalp
and foot massage balance the whole body.
60 minutes $120
Stress-Relieving Scalp Treatment
Designed to promote healthy scalp and hair, this treatment involves a thorough analysis of the scalp condition with a balancing and decongesting massage of the entire scalp. Every inch of your head is treated with an Ayurvedic massage technique
stimulating circulation and revitalizing hair.
30 minutes $50
Deep Conditioning Hair Treatment
This treatment is a thorough scalp massage for deep conditioning using our finest plant oils, along with your personal blend, to moisturize and soften your hair.
This treatment includes a mini back massage.
45 minutes $75
Caribbean Manicure / Pedicure
A rejuvenating and nurturing treatment that uses the healing properties of Caribbean plants to improve the condition of nails, cuticles and skin, while providing a thorough cleansing and polish of the hands and feet.
90 Min $80
Manicure 35 minutes $35
Pedicure 45 minutes $45
Rosemary Mint Awakening Body Wrap
Renew body and mind with this stimulating and nurturing wrap.
Your body is exfoliated, smoothed, soften and wrapped. Essences of rosemary and
peppermint will awaken your senses while a scalp and foot massage
balance the whole body.
60 minutes $120
Stress-Relieving Scalp Treatment
Designed to promote healthy scalp and hair, this treatment involves a thorough analysis of the scalp condition with a balancing and decongesting
massage of the entire scalp. Every inch of your head is treated with an Ayurvedic massage technique – stimulating circulation and revitalizing hair.
30 minutes $50
Deep Conditioning Hair Treatment
This treatment is a thorough scalp massage for deep conditioning using our finest plant oils, along with your personal blend, to moisturize and soften your hair.
This treatment includes a mini back
massage.
45 minutes $75
Caribbean Manicure / Pedicure
A rejuvenating and nurturing treatment that uses the healing properties of Caribbean plants to improve the condition of nails, cuticles and skin, while providing a thorough cleansing and polish of the hands and feet.
90 Min $80
Manicure 35 minutes $35
Pedicure 45 minutes $45
Body Polish
A purifying and refining formula that will deeply cleanse and polish the skin in one application.
Pure plant botanicals keep the skin cooled and soothed. A full body application of your Personal Blend restores moisture and leaves the skin soft and smooth.
45 minutes $100
Phyto Powered Aqua Polish
An exfoliation and refinement of the skin utilizing the therapeutic benefits of marine elements such as natural mineral and Dead Sea salts.
A customized application of a blend of pure flower and plant essences completes this treatment and the result is ultra-conditioned, refreshed and revitalized skin.
60 minutes $120
Caribbean Brown Sugar /Blue Mountain Coffee Scrub
Let the essence of Jamaica scrub your worries away with our exfoliating Brown Sugar or Blue Mountain coffee known to tone the skin and reduce cellulite.
45 minutes $100
Detoxifying Body Wrap
This treatment is aimed at removing toxins from the body while you experience the soothing exfoliation of the skin. Relax and enjoy a sauna treatment, hair
and scalp massage as well as reflexology, which will help to revitalize
both body and mind.
60 minutes $120
SKINCARE
Elemental Nature Facial
Go above and beyond traditional facials.
Combining modern and ancient techniques, the whole body is integrated into the treatment with a gentle massage of the face, upper body, hands and
feet - improving the overall appearance of the skin, relieving stress and enhancing the state of beauty, balance and well-being.
Every treatment is customized to the individual's skin condition.
60 minutes $125
Revitalizing Eye Treatment
This treatment focuses on diminishing fine lines, dark circles, dryness and under-eye puffiness in the delicate eye areas.
30 minutes $50
Back Treatment
A unique deep-cleansing skin treatment for the hard-to-reach areas of the back, neck and shoulders.
This treatment removes impurities, relaxes tension and leaves the skin soft and smooth.
45 minutes $100
Treatment Enhancements (add to any treatment)
Reflexology, Mini Massage, Back Treatment,
Revitalizing Eye Treatment, Herbal Scalp Massage,
Cleansing Facial.
30 minutes $50
back to top