BEACH RESORT MAP
Click on resort name for additional photos and information from our 23 years experience in Negril

CLIFF RESORTS MAP
Click on resort name for additional photos and information from our 23 years experience in Negril since 1998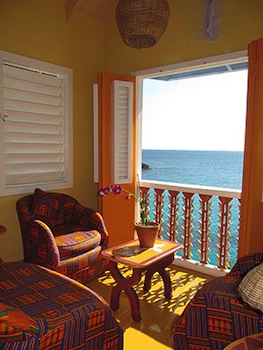 The Caves Resort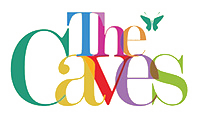 All Inclusive, Pool, Spa, Yoga, Free Wifi, Weddings, Adults Only, Air Conditioning, Hair Dryers, Stocked Bar, In Room Safe, Mini Fridge, Snorkeling, Water Access, Cliff Resorts
The Caves Resort & Spa capture all the essence of a seductive oceanfront sanctuary and is poised on the limestone cliffs of Negril's scenic West End in Jamaica,
Twelve exclusive cliff-side accommodations overlook pristine azure waters of the Caribbean.
A private Cave Dining experience, The Blackwell Rum Bar, and a seaview Aveda Amenity Spa offer a refreshingly organic interpretation of romance.
Taxi to Negril's stunning seven-mile beach.
This All Inclusive Adult Only property evokes the exoticism of the unexplored while offering all the comforts of home living.
The Caves Resort Photos
One Bedroom Ocean View Suites
Formerly named Butterfly and Sea Turtle, these one bedroom suites
have great ocean views, with one lower (Sea Turtle) and one upper (Butterfly)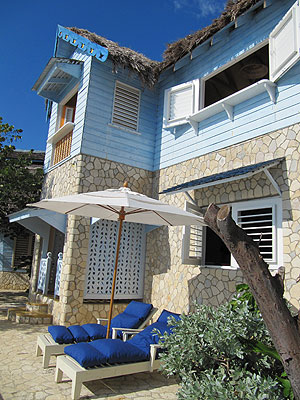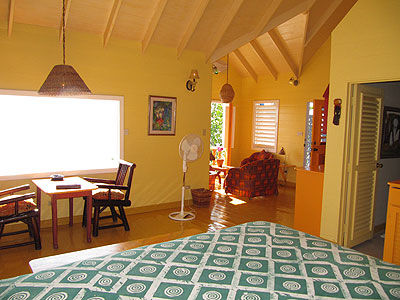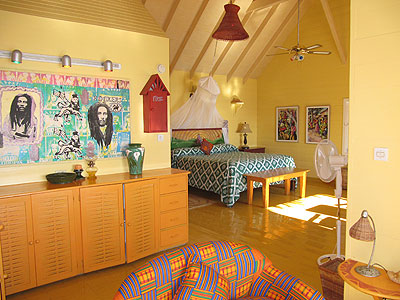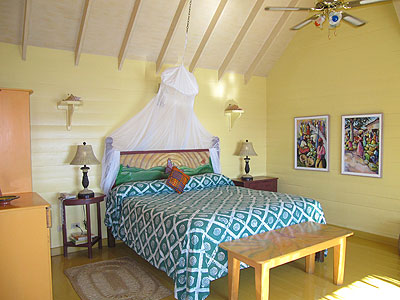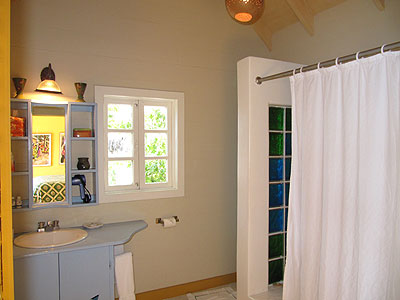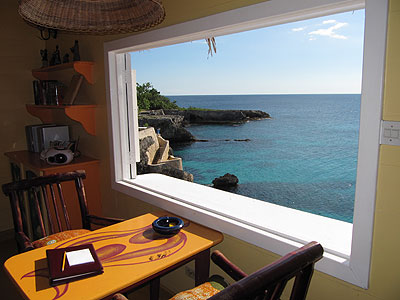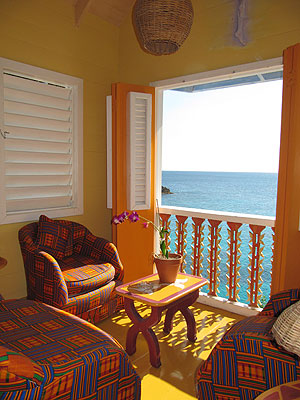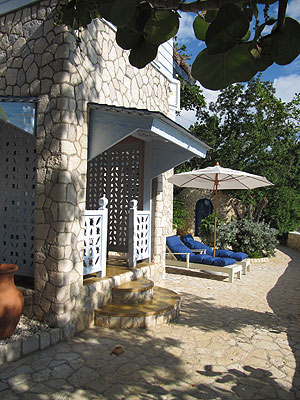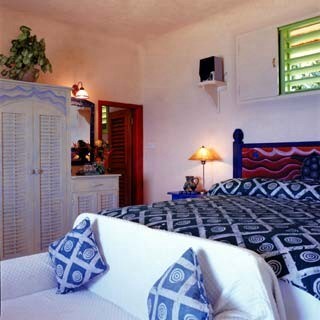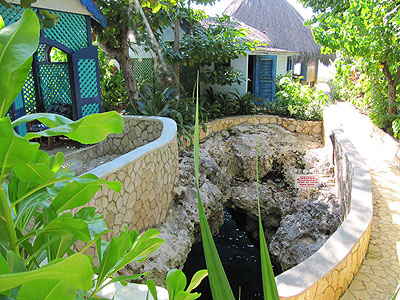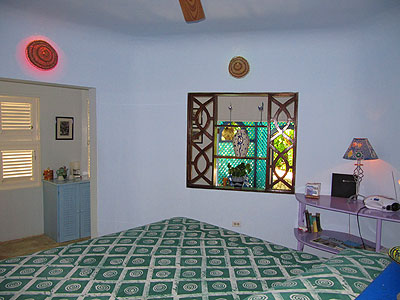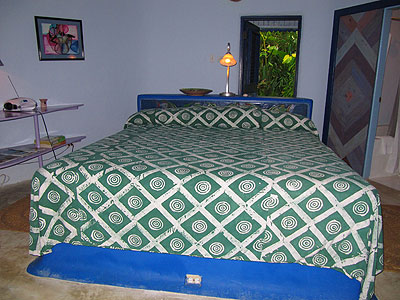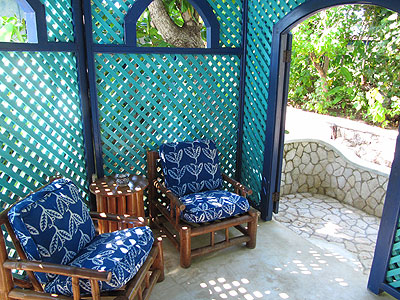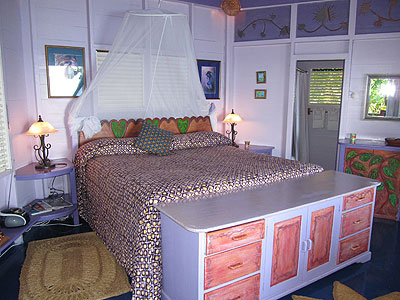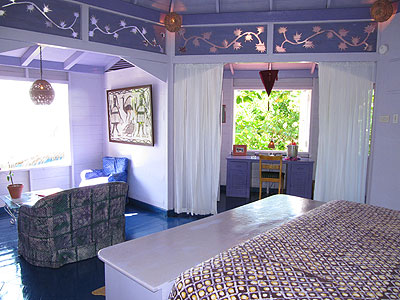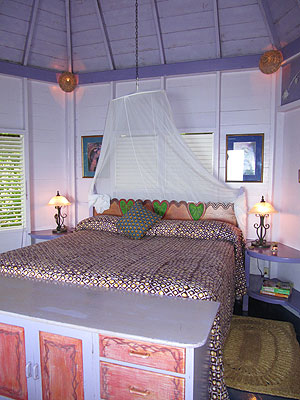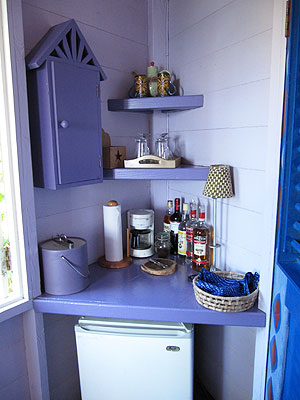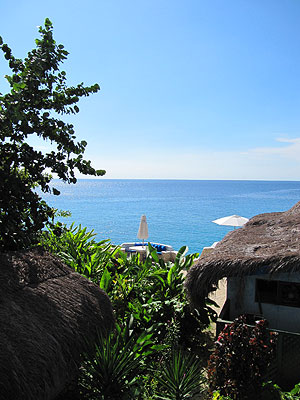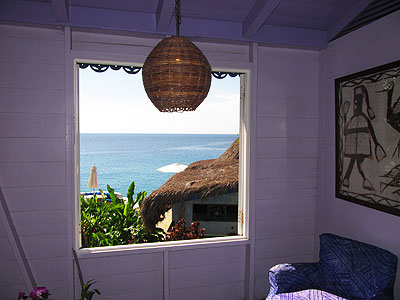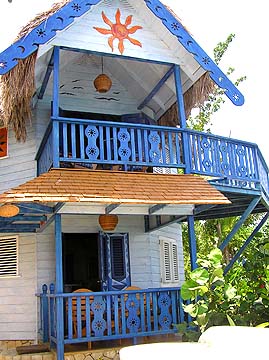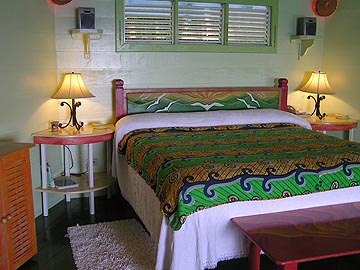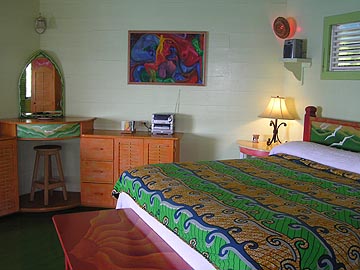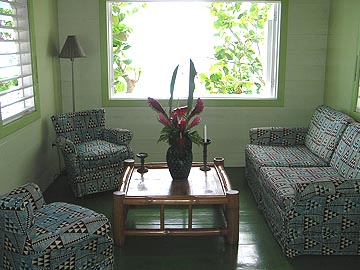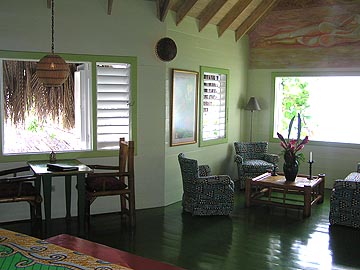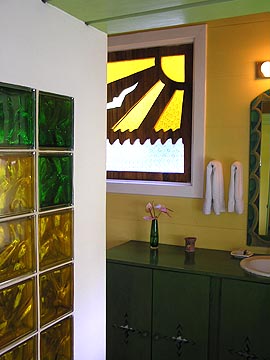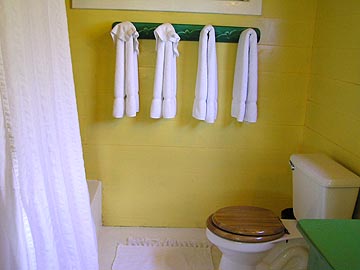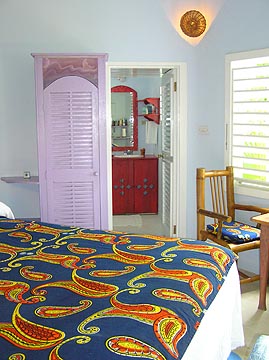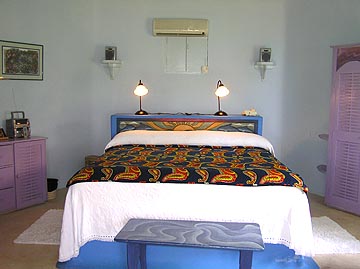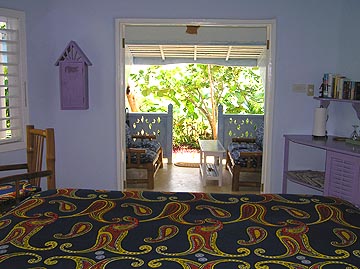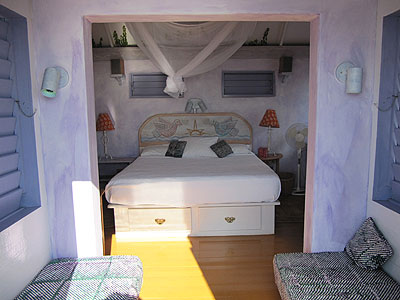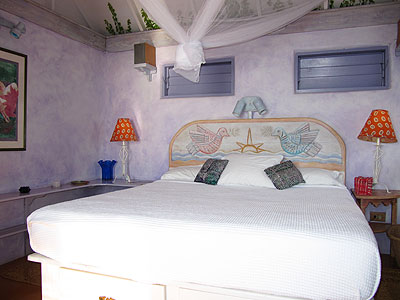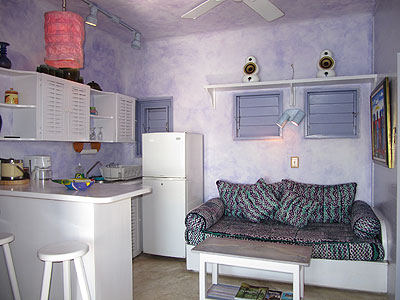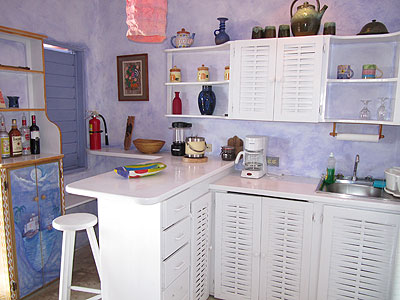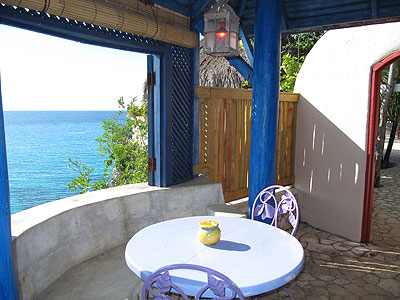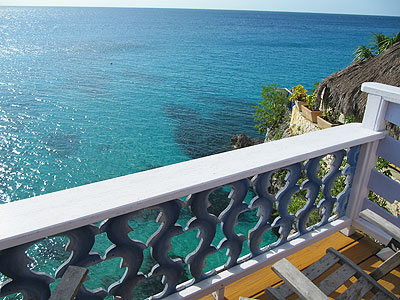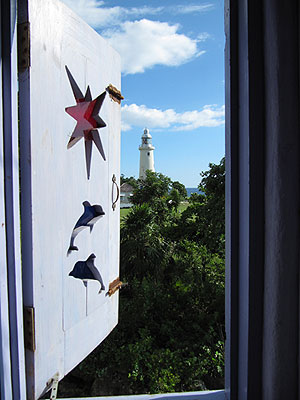 One Bedroom Ocean View Cottage
Formerly Moon Shadow

Moonshadow is a two story self contained unit with one bathroom (downstairs)
featuring an outside shower. The master bedroom is upstairs;
the bed is king size and looks seaward past a windowed seating area
and louver doors leading to the balcony, which overlooks the resort's Jacuzzi and the ocean.
The downstairs bedroom features a queen size bed, writing desk and private entrance.
This unit has a living room area and kitchenette (a well stocked refrigerator,
coffee maker, and utensils ) with small breakfast counter and stools.
Maximum number in unit: four.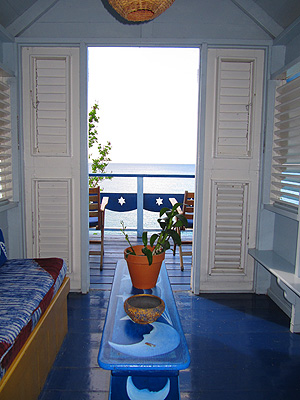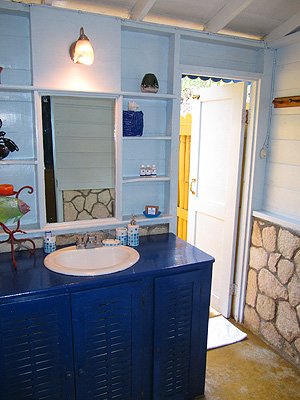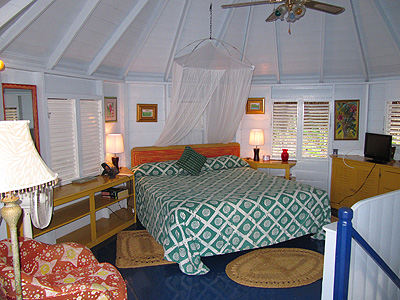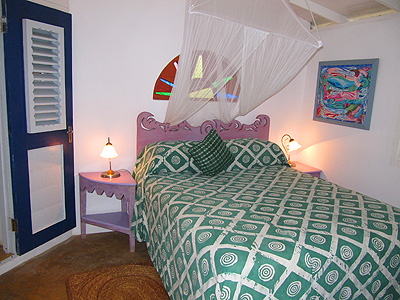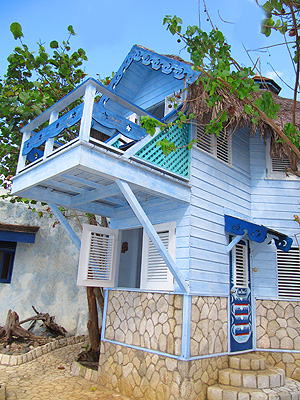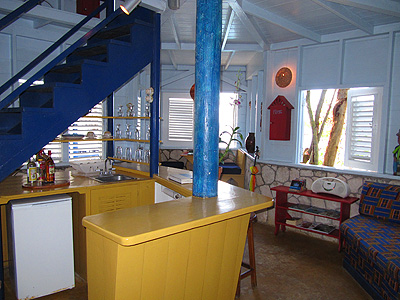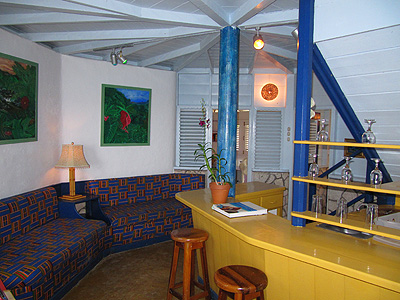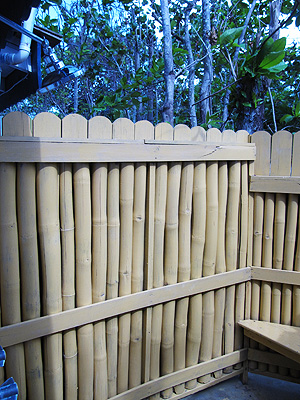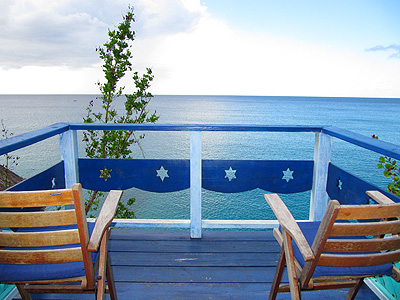 One Bedroom Partial Ocean View Cottage
Formerly One Drop

One Drop is the closest one bedroom to the ocean.
It is a self contained A-frame cottage of wood and thatch.
It features a queen size canopy bed draped with mosquito netting and an outside shower.
It has a seating area looking towards the ocean through foliage, and a small writing desk
under a beautifully hand painted glass window. Maximum number in unit: two. Air Conditioned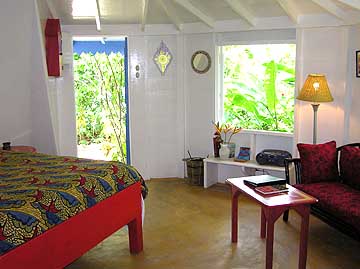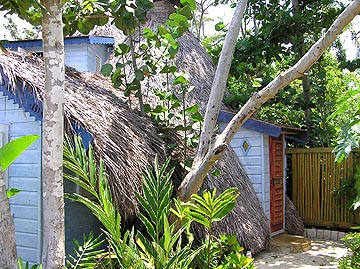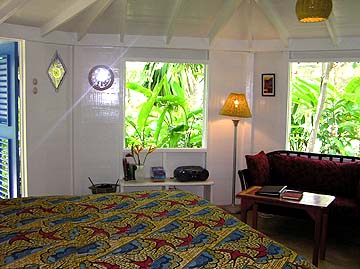 Two Bedroom Ocean Front Cottage
Formerly Sundancer

Sundancer is a deluxe two bedroom en suite cottage of wood and thatch
with two bathrooms. The master bedroom is upstairs; it's king size bed
looks toward the ocean through louvered double doors leading to the balcony,
which extends into a sun deck.
Sun Dancer has a traditional bath and shower; upstairs seating areas
and writing desk complete with telescope. The second bedroom is downstairs;
it features a queen size bed with an ocean view and a small writing desk.
It has a living room area, kitchenette (a fully stocked refrigerator coffee maker
and other utensils ) with breakfast counter and stools, and front and back porches.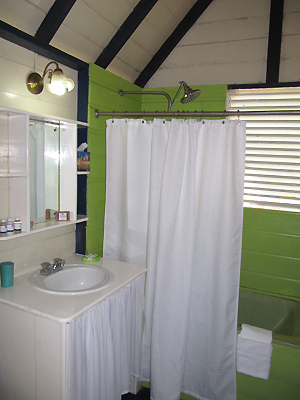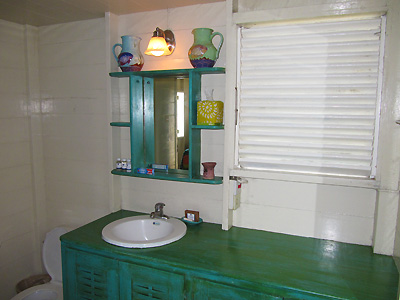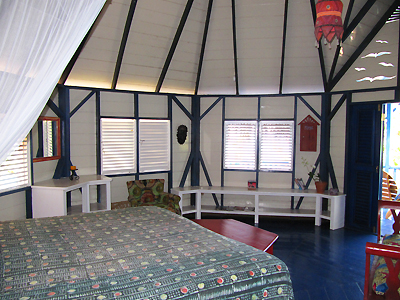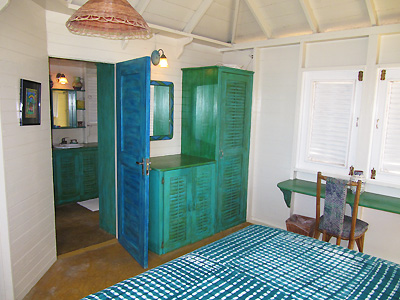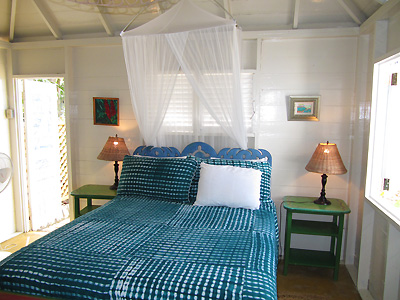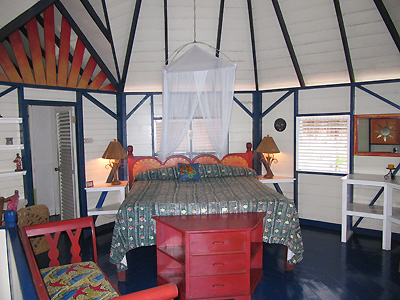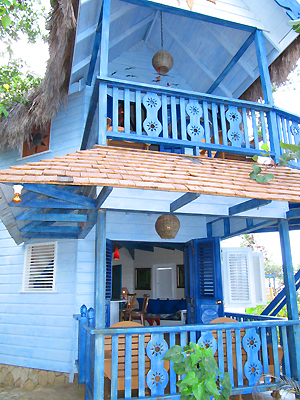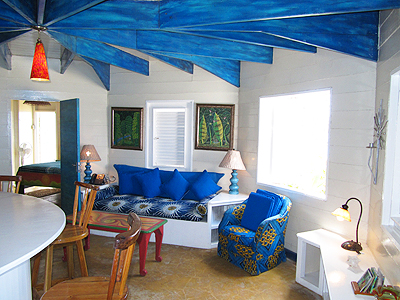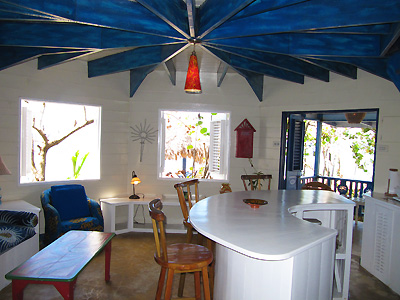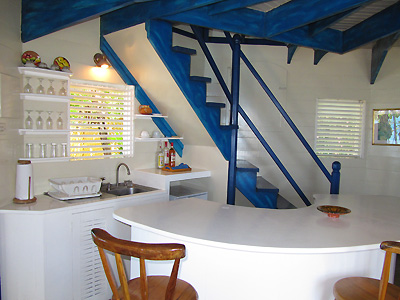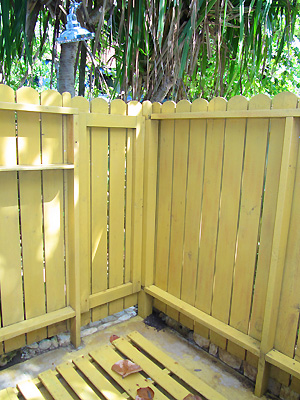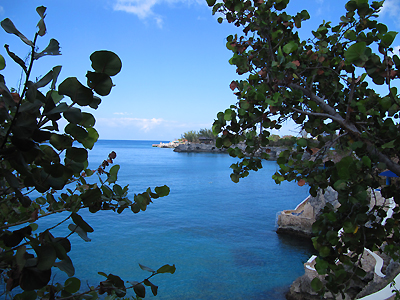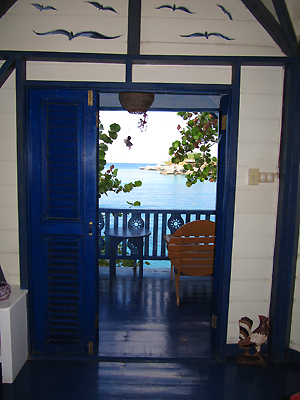 One Bedroom Garden View Cottage
Formerly Two Birds

Two Birds is a very private and charming garden view unit with romantic outdoor shower.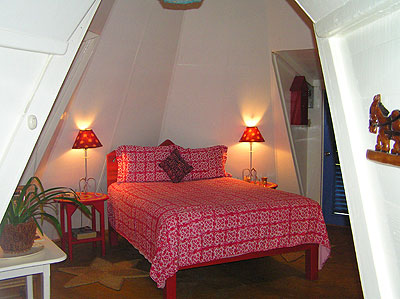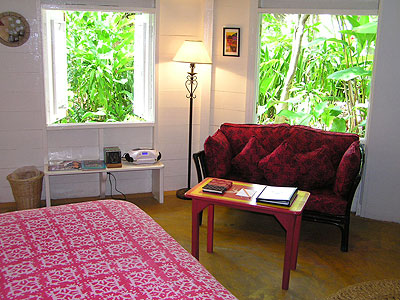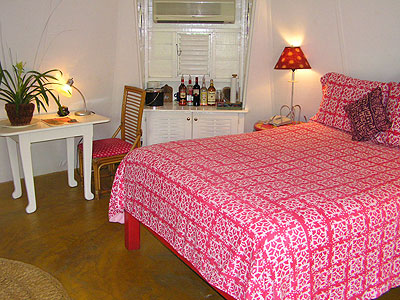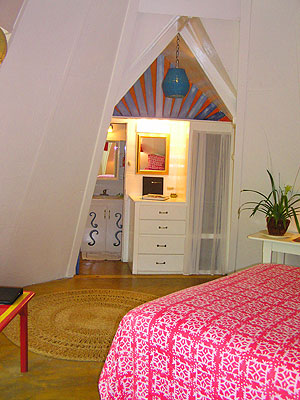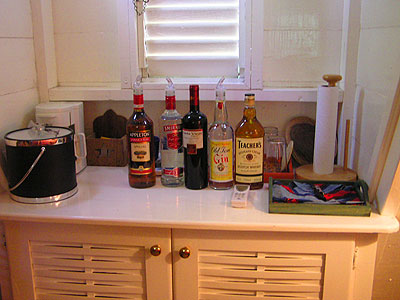 Dining
Delicious, fresh and inovative meals are served in a variety of locations.
Enjoy breakfast, lunch and snacks close to the pool and romantic dinners
on an upper deck underneath a canopy of stars.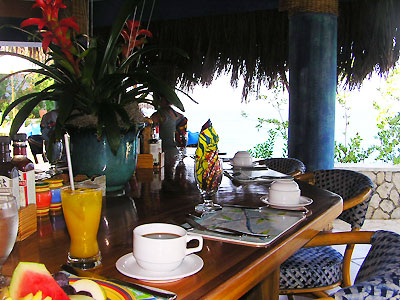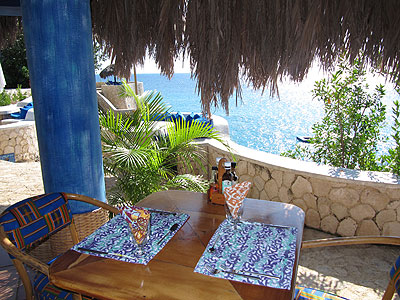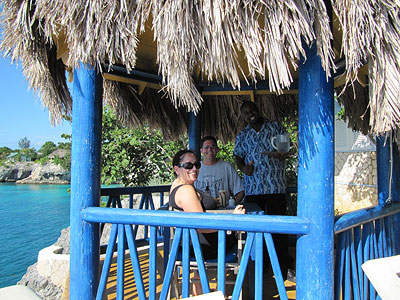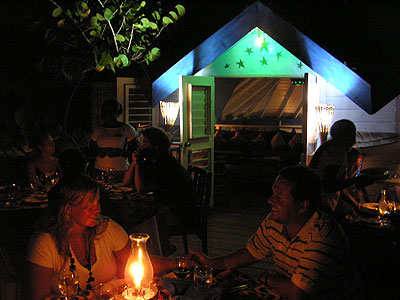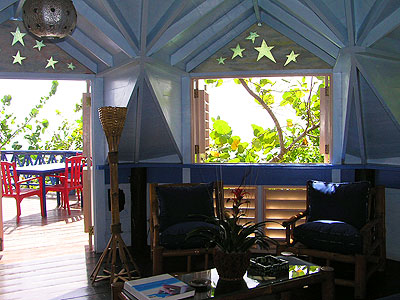 Clandestino Villa
3 Bedroom Villa with Double Occupancy Annex

Nestled in a lush tropical jungle just across the street from The Caves' resort property, the app. 3500 sq. foot
wood, stone and thatched-roofed Caribbean villa is set on a fully enclosed half acre of naturally landscaped gardens,
with cut stone walkways, private pool, a two-car open-air parking area and an automated main entrance gate.



A perfect choice for families and friends, working holidaymakers,
and those seeking total privacy and relaxation in maximum comfort!
Villa rate is "Non All Inclusive" with an "All Inclusive option available".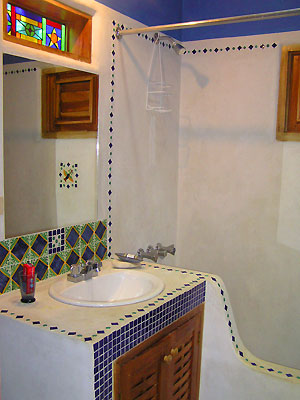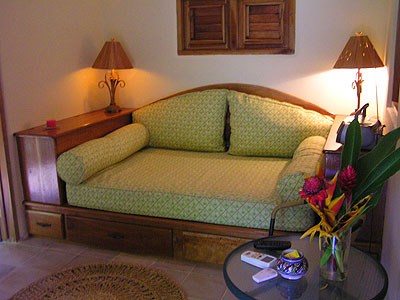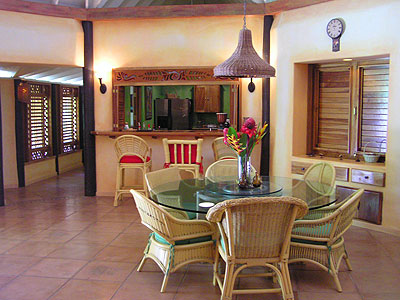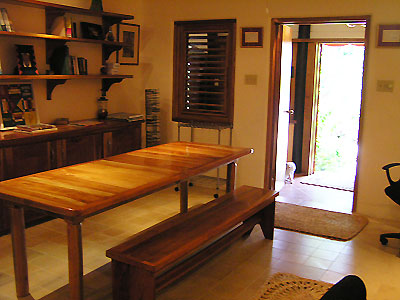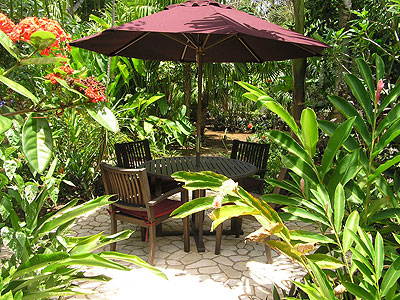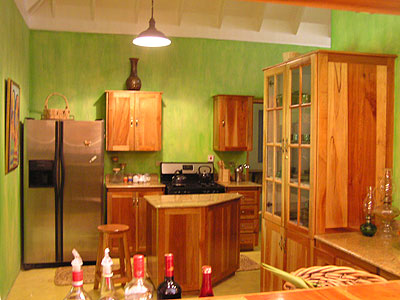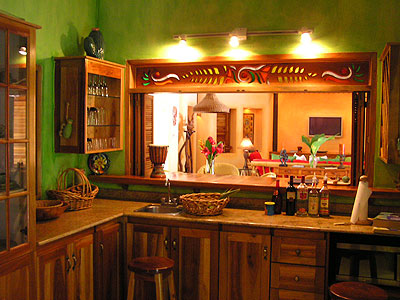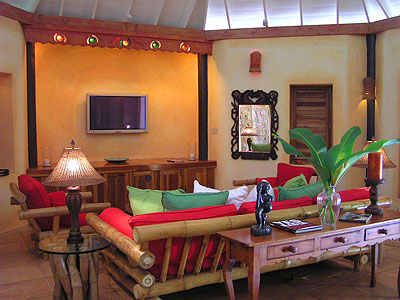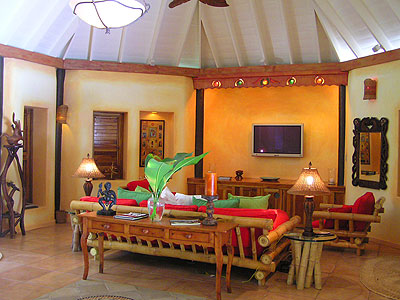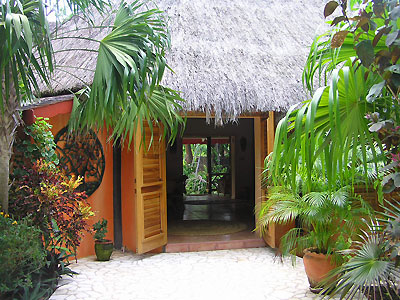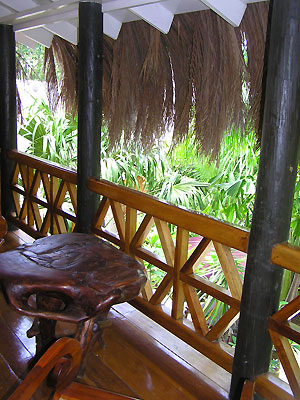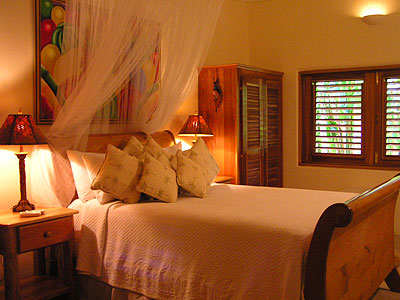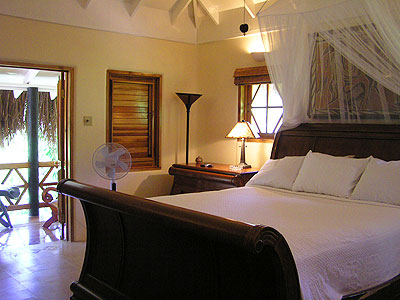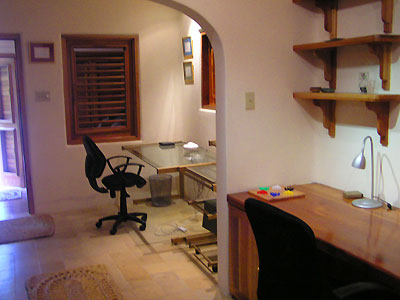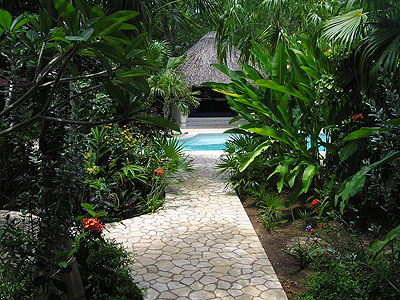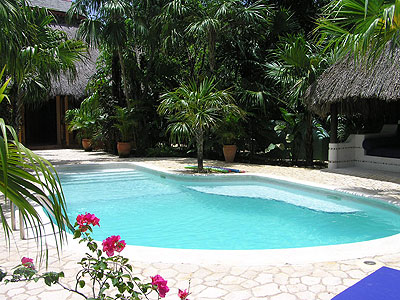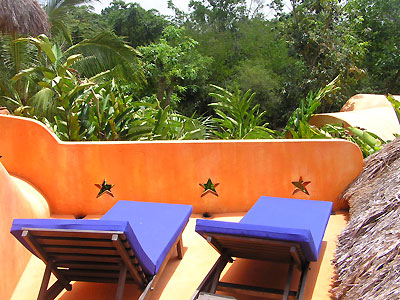 Pool, Jacuzzi, Lounge and Grounds
Truly a delight for the senses,
The Caves resort is built around natural caves and fossilized reefs
and abundant with lush foliage.
A private cave for dining and another private Jacuzzi cave,
secret spots for quiet reflection, and an Aveda Spa
are some of the special amenities offered.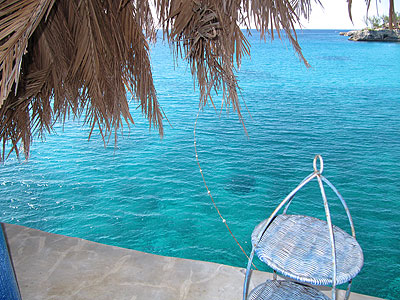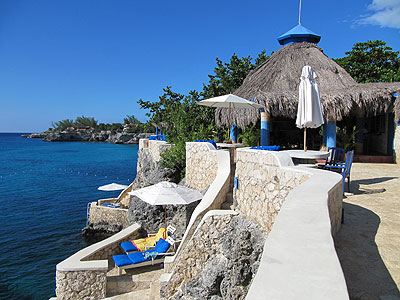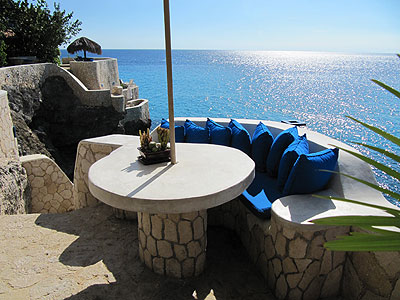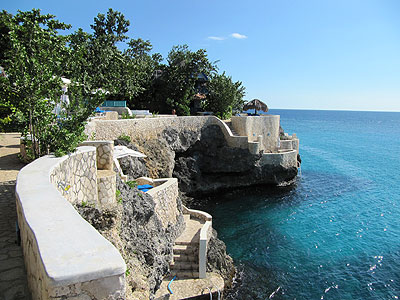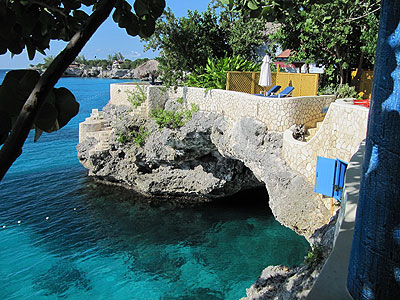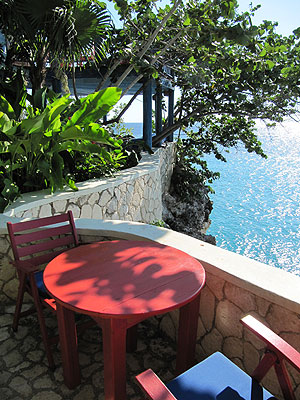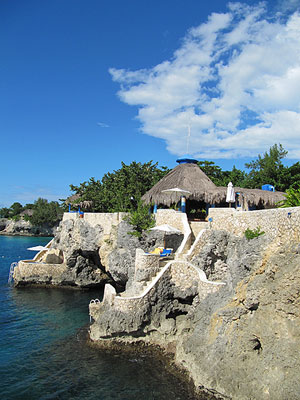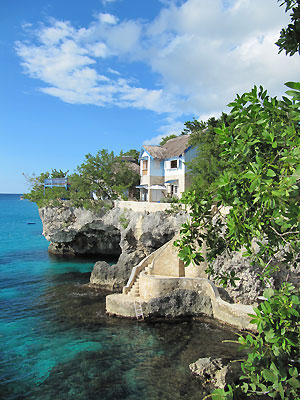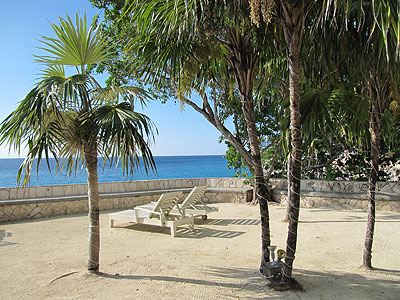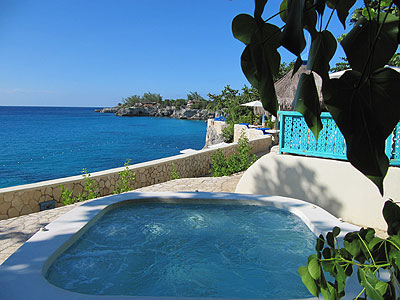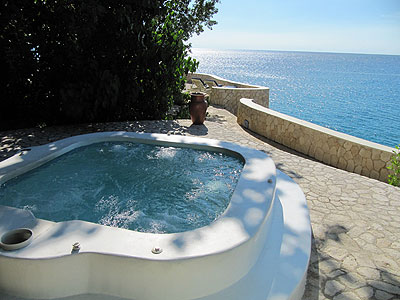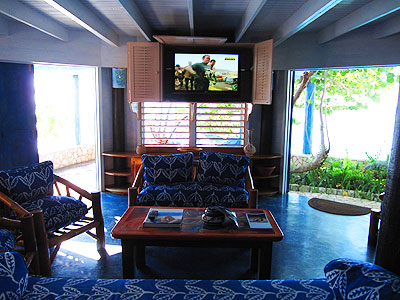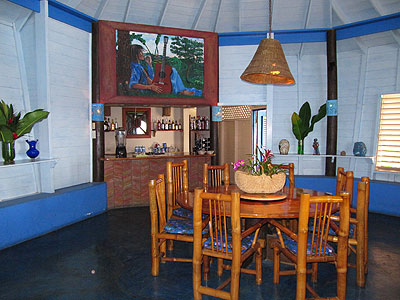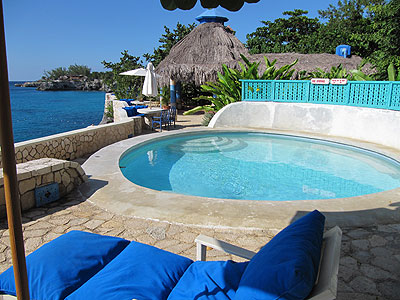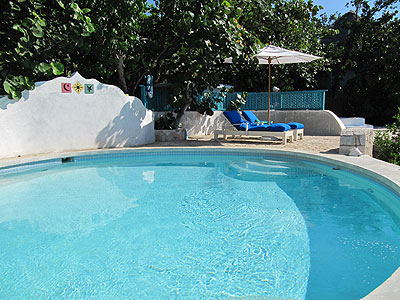 The Caves Sea Adventure!
Visit The Caves and discover Jamaica's Hidden Treasure's with "Sea Adventure"
Led by a certified guide, guests explore the resorts secret underground caves,
passageways and natural blow holes.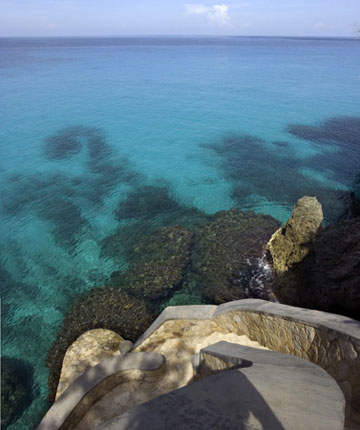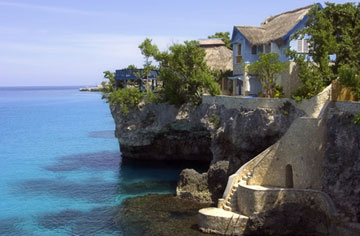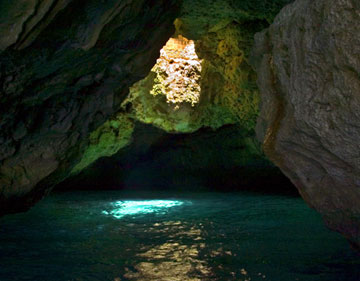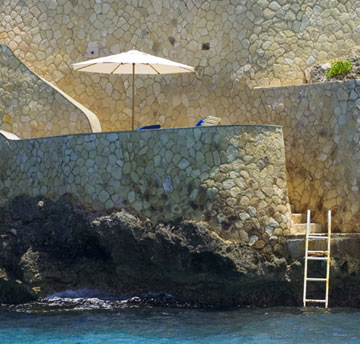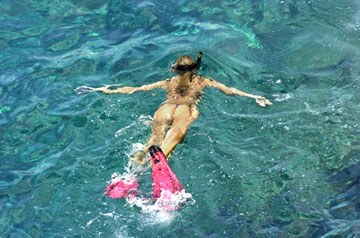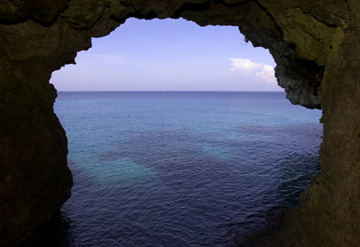 back to top