BEACH RESORT MAP
Click on resort name for additional photos and information from our 23 years experience in Negril

CLIFF RESORTS MAP
Click on resort name for additional photos and information from our 23 years experience in Negril since 1998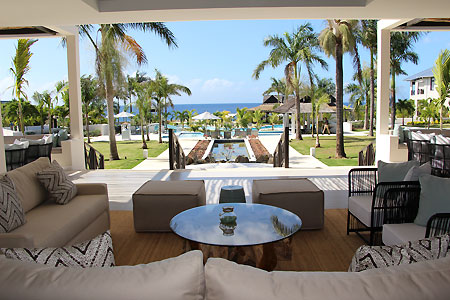 The Cliff Hotel

Rooms, Suites, Villas, Sea View, Pool, Spa, Free Wifi, All Inclusive Optional, Breakfast Optional, Water Access, Cliff Resorts
Perched on the westernmost edge of Jamaica, The Cliff Hotel is a luxury resort overlooking the cliffs of Negril.
It offers 33 luxury suites and villas, perfect for romantic getaways, honeymoons and weddings.
All accommodations offer views of the beautiful Caribbean Sea and glorious sunsets.
Featuring a spectacular free form pool, sea pool, two restaurants, three bars, and beautiful tropical gardens.... the perfect vacation getaway.
The Cliff Hotel Photos
The Hotel
Chic, cool, elegant, sophisticated are words that have been used to describe The Cliff Hotel.
When you experience all that this luxury vacation property has to offer....you will see that words are inadequate! With the mesmerizing Caribbean Sea and renowned sunsets as its backdrop plus warm Jamaican hospitality you will find the ultimate escape from the outside world.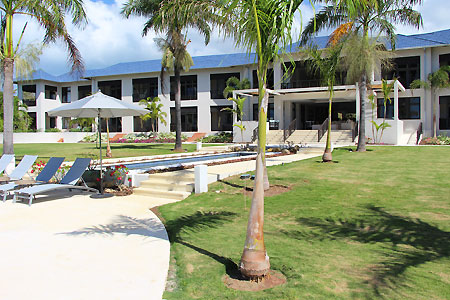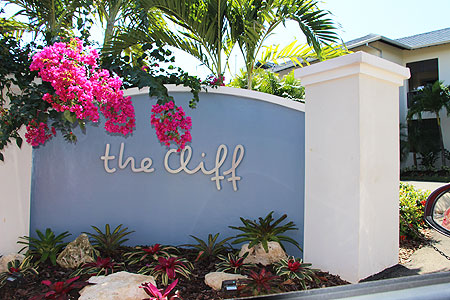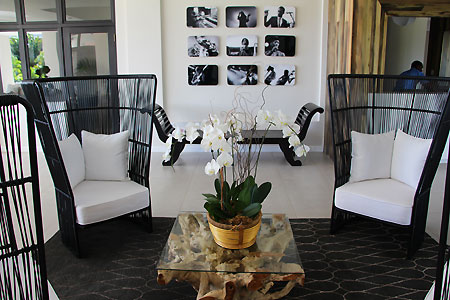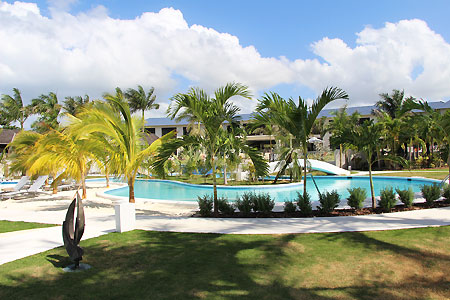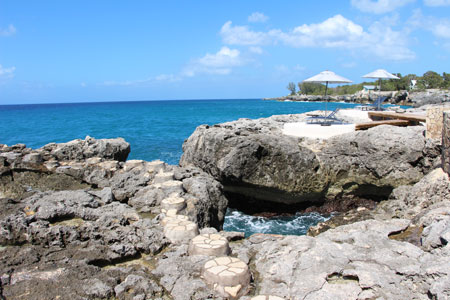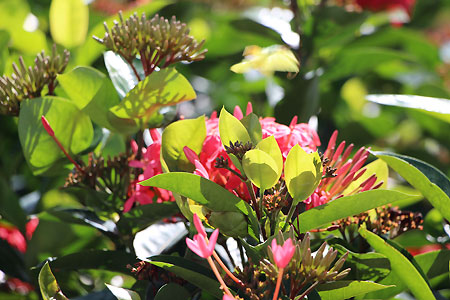 Junior Suites
The Junior Suites at The Cliff are elegant, comfortable and spacious. Located on either the ground or first floor with private verandahs and hammocks, these suites have direct views of the stunning Caribbean Sea. Junior Suites feature a contemporary style with warm wooden furnishings that add to the appeal.
MAXIMUM OCCUPANCY: 2 PERSONS
SIZE: 480 SQUARE FEET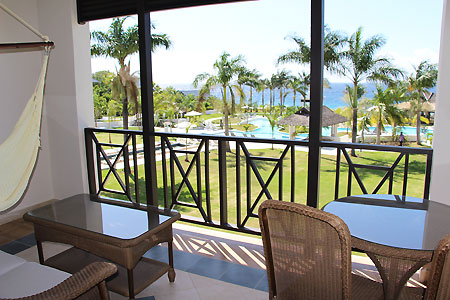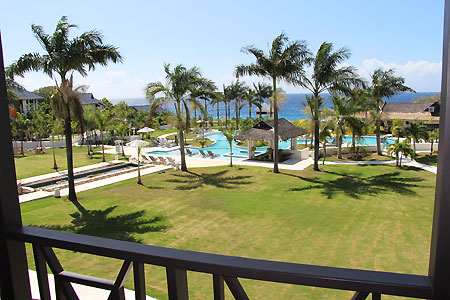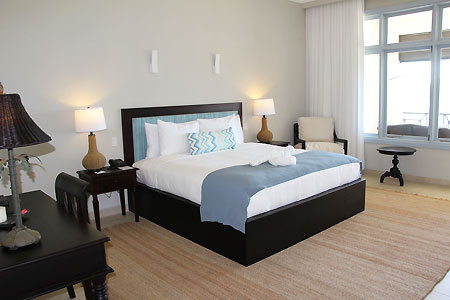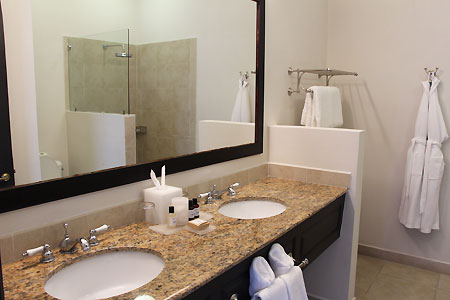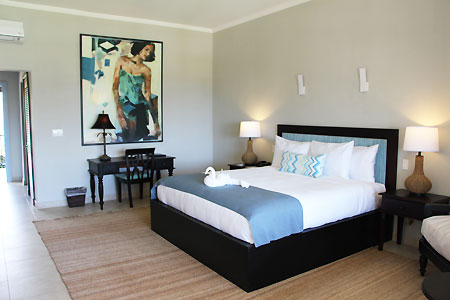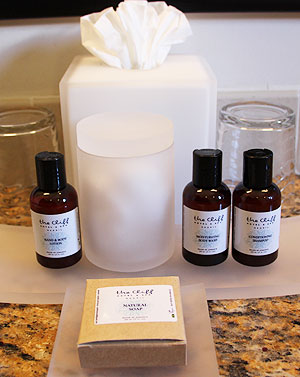 Deluxe Junior Suites
Deluxe Junior Suites are have contemporary style with fabulous sea views and beautiful sunsets. These units offer an expansive private verandah with a hammock ideal for relaxation, as well as a spacious bedroom, living area and bathroom that add up to an inviting home-away-from-home.

MAXIMUM OCCUPANCY: 3 PERSONS;
SIZE: 600 SQUARE FEET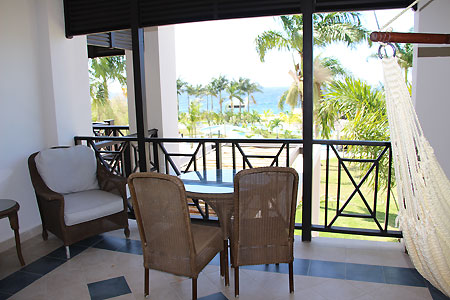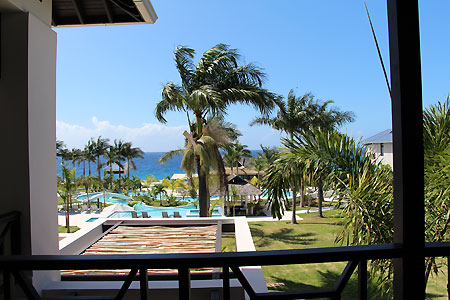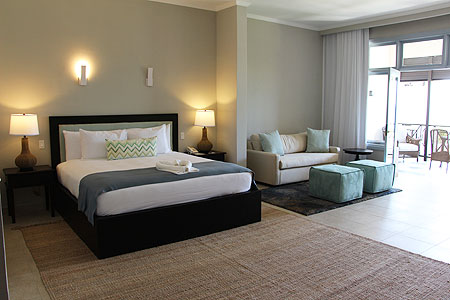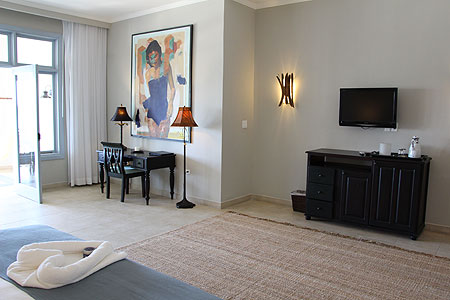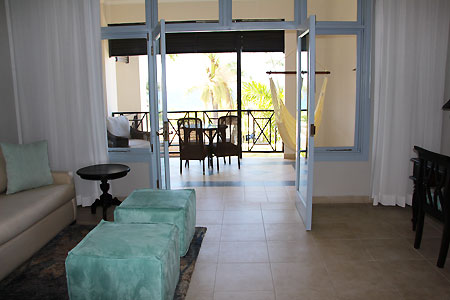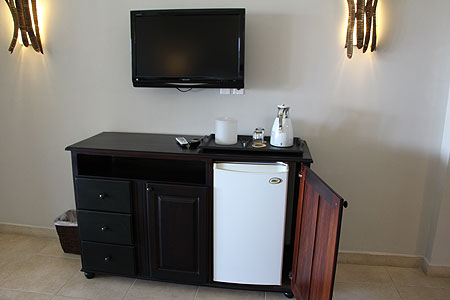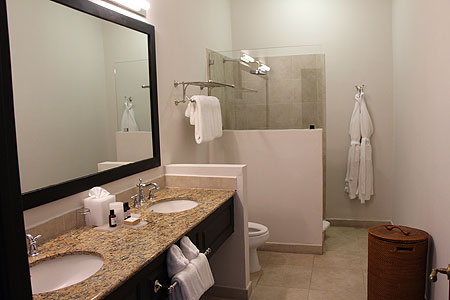 One Bedroom Suite
A collection of suites with a beautiful blend of colonial furnishings and crisp Jamaican influences, the One Bedroom Suites at The Cliff are both elegant and comfortable offering views of the turquoise waters, particularly appealing from the hammock on each terrace. Every suite comes with a large living room, chic bedroom, spacious bathroom and modern amenities that are ideal for relaxation. One bedroom suites can be connected to Junior Suites to form a two bedroom unit which comfortably accommodates four people.
MAXIMUM OCCUPANCY: 3 PERSONS
SIZE 720 SQUARE FEET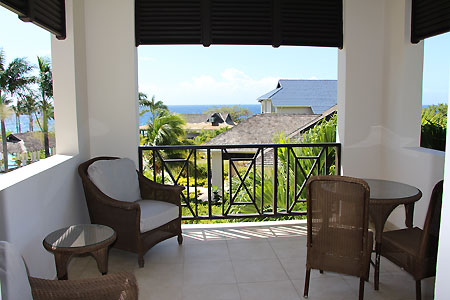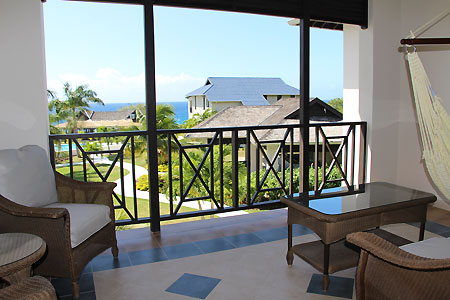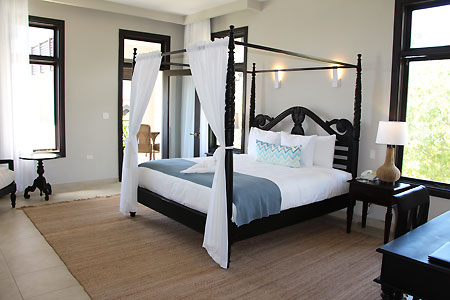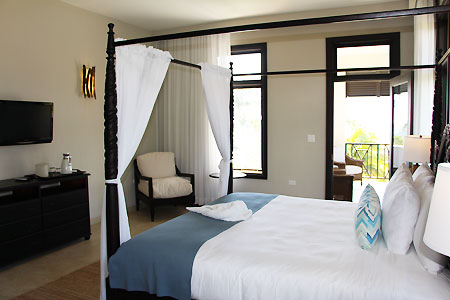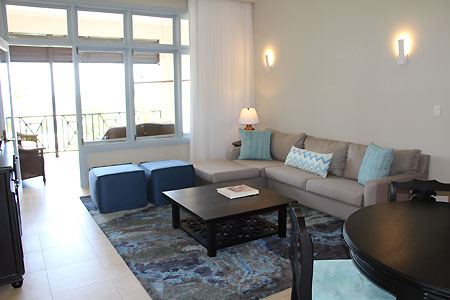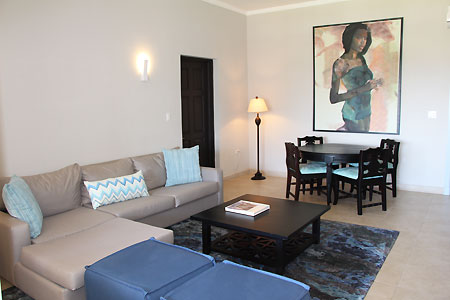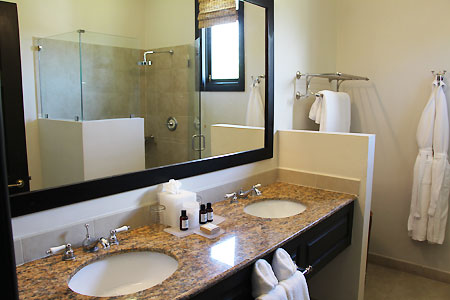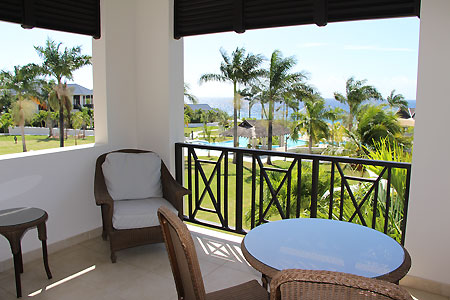 Villa One - 1 Bedroom Villa
The ultimate in luxury and elegance, this villa is ideal for couples who desire an intimate setting. It consists of a sitting room, bathroom, workspace for those who want to keep up with the office in a relaxed atmosphere and a private patio. The bedroom is designed with romance in mind: luxurious and stylish furnishings including a four-poster bed and the ever-present sea breeze that bounces off the balcony, making it easy to relax, revitalize and feel pampered on a romantic retreat. Villa One also features a tub in the courtyard with a cozy hammock.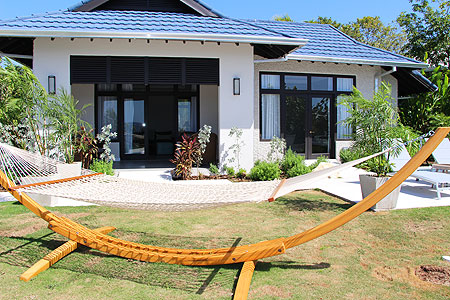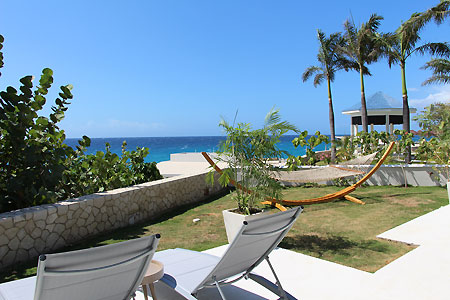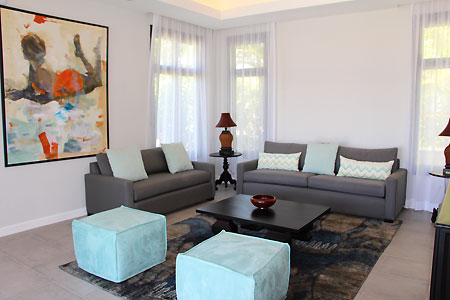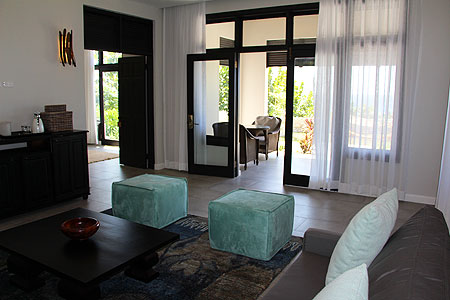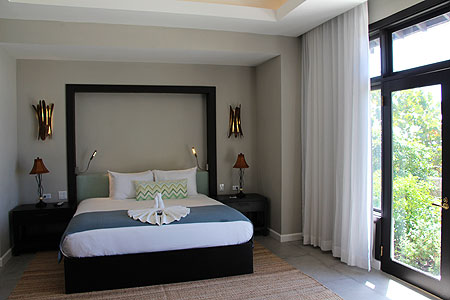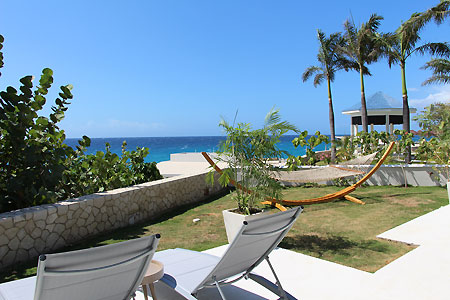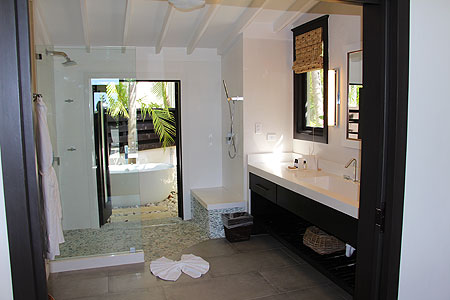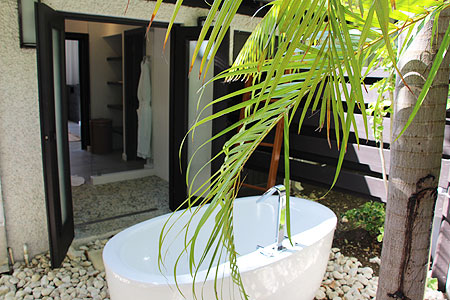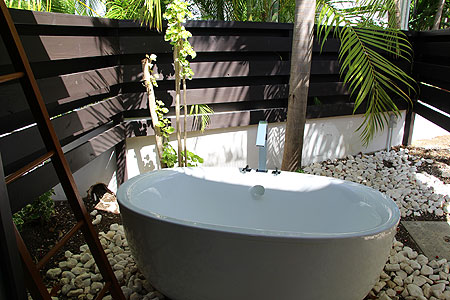 Villa Two - 1 Bedroom - 2 Story Villa
Villa Two is a one-bedroom, two-storey accommodation offering a sophisticated blend of privacy, luxury and service. Inspired by Jamaica's diverse culture, subtle tropical hues are combined with modern wooden furnishings for an understated look that embodies residential elegance and romance. A courtyard with an outdoor tub leads to a spacious living room on the ground floor furnished with all the amenities of home. Villa Two also offers a workspace for those who want to continue with business while on vacation. The private master bedroom contains a spacious bathroom and a terrace perfect for watching the dramatic Caribbean Sea and sunsets.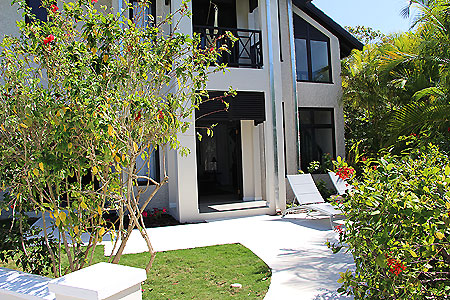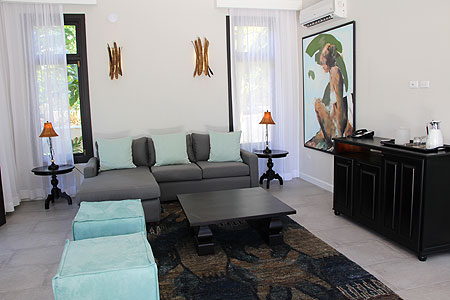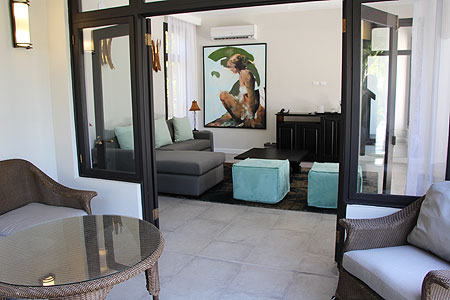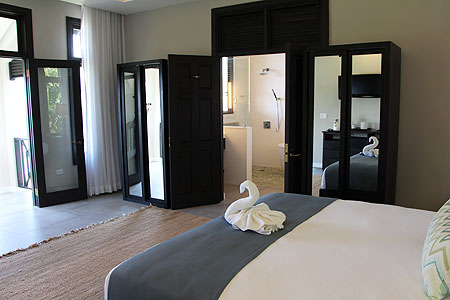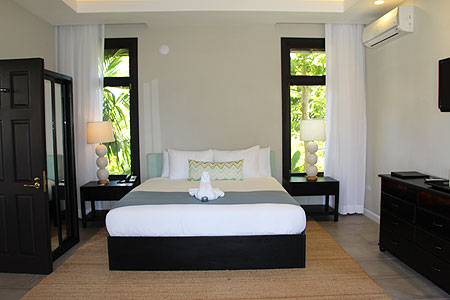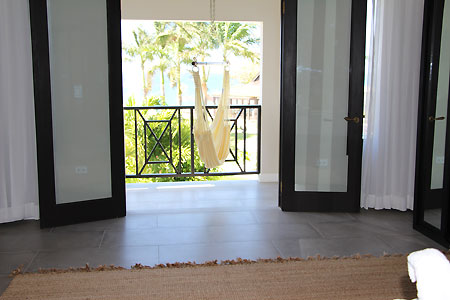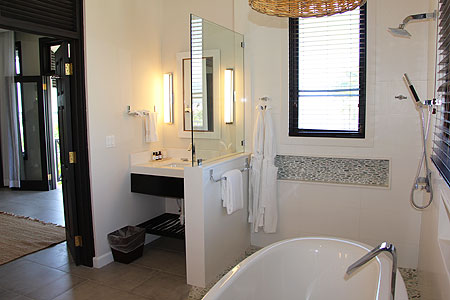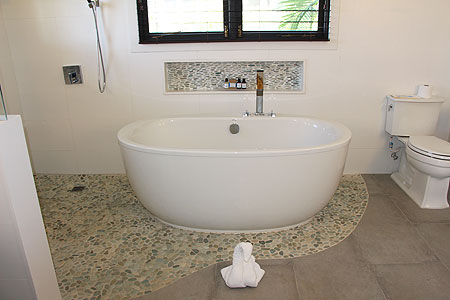 Villa Four - 4 Bedroom Villa
A haven of tranquility, Villa Four has four bedrooms, each with its own keyed entrance and facilities (en suite bathroom, hammock on terrace, direct dial telephone, wireless internet access, cable television, air conditioning, safe, bath robes etc.). Manicured walkways lead to the verandah of this villa which opens up to a spacious sitting area ideal for gatherings and lounging. One bedroom is on the lower floor with the remaining three bedrooms, including a grand master bedroom on the upper storey. An outdoor tub is discreetly positioned in the courtyard. and panoramic views of the Caribbean Sea and sunset add to the appeal.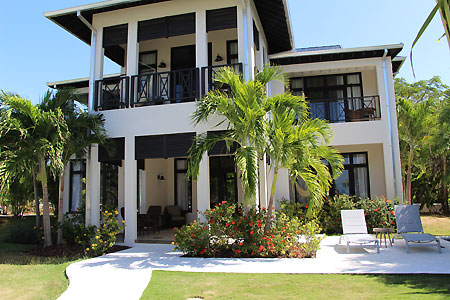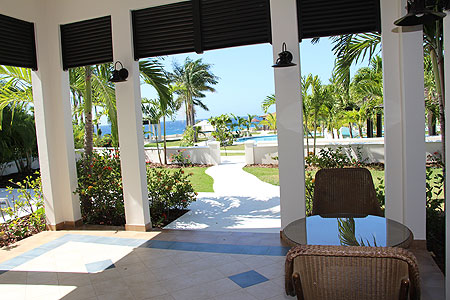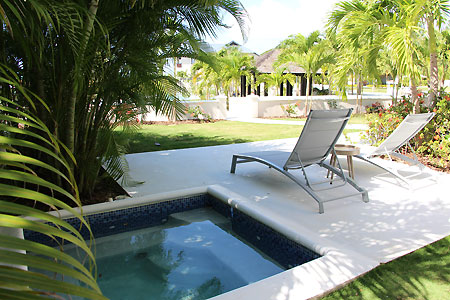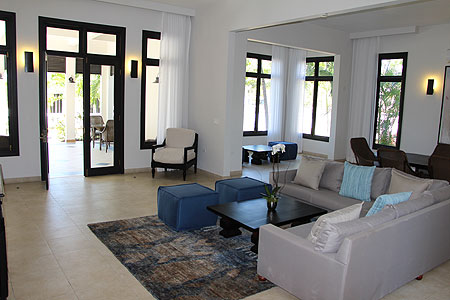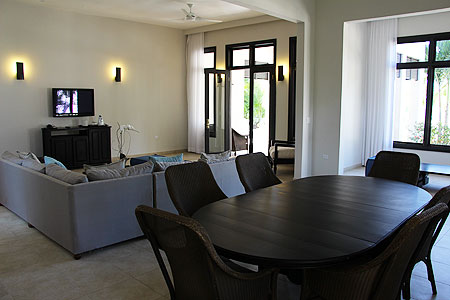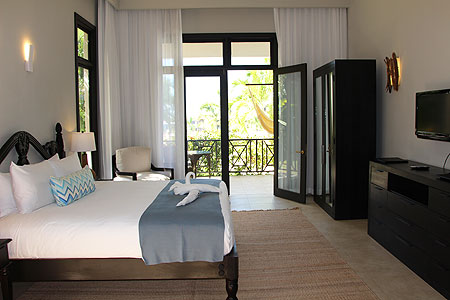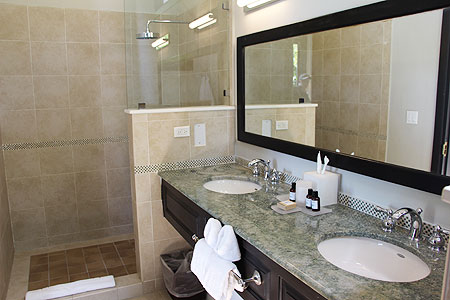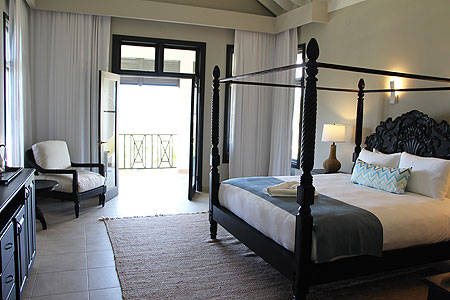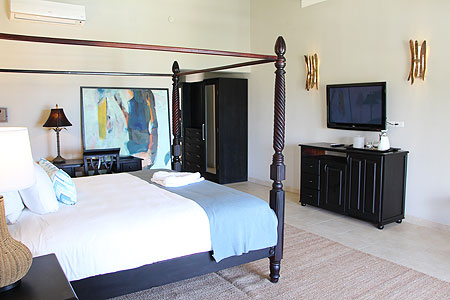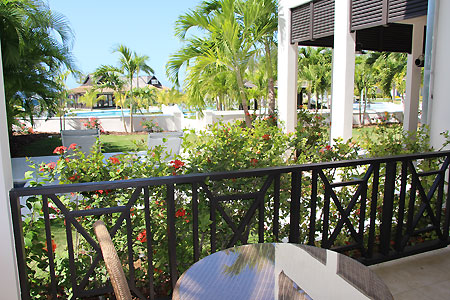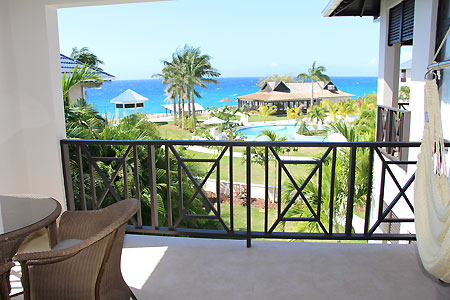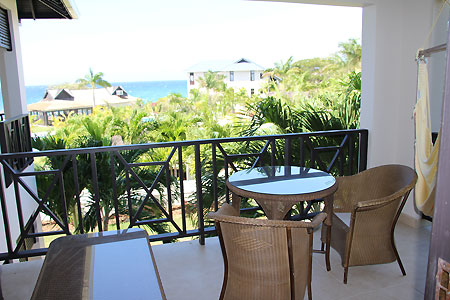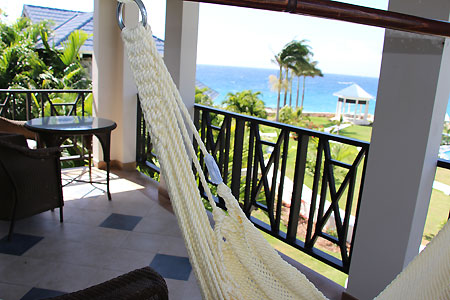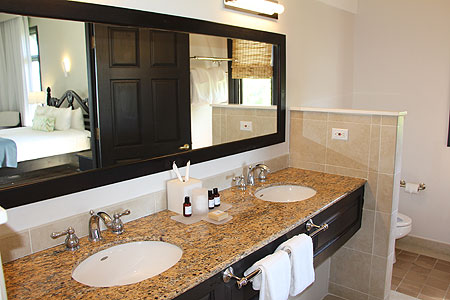 Villa Five - 5 Bedroom Villa
This stately five-bedroom, classically-designed villa offers the finest in resort living.
The entrance leads from an expansive verandah only steps from the Cliffs and Caribbean Sea and opens up to a grand air-conditioned living area with comfortable sofas and television. A bar can be stocked and preferred items pre-paid prior to arrival.
Two of the bedroooms are located on either side of the living area. Each has a private patio and the remaining three bedrooms are upstairs including an elaborate master bedroom. Each guest room is cozy and has its owned keyed entrance and facilities (en suite bathroom, hammock on terrace, direct dial telephone, wireless internet access, cable television, air conditioning, safe, bath robes etc.)

Please Note *New Photos coming soon. *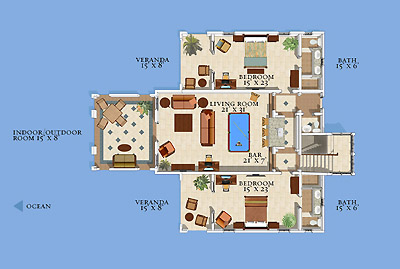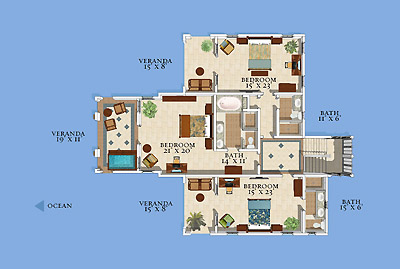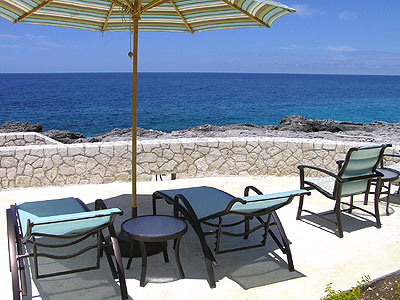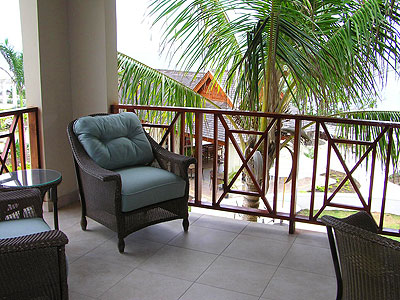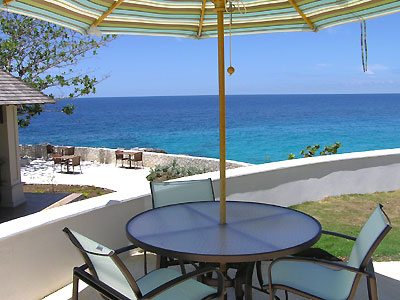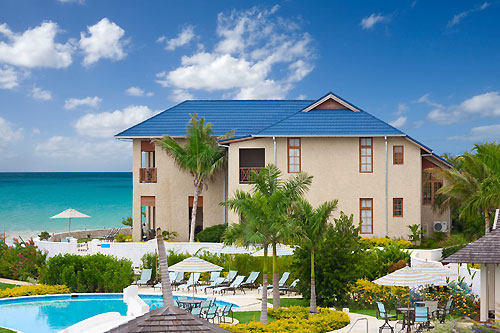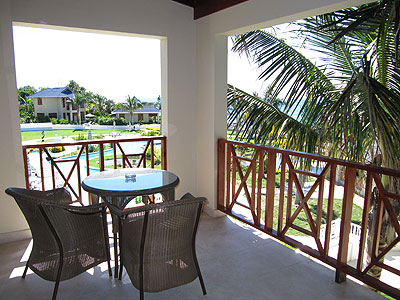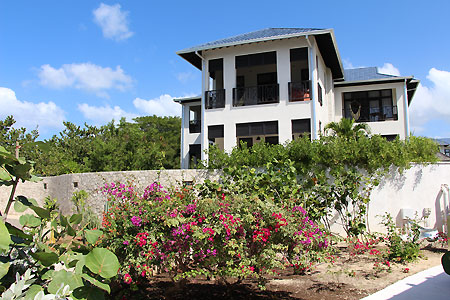 The Pool & Swim Up Pool Bar
The large free form pool offers views to the sea, a swim up bar, and many areas comfortably designed for lounging, reading or socalizing.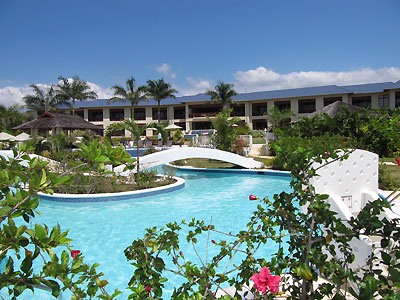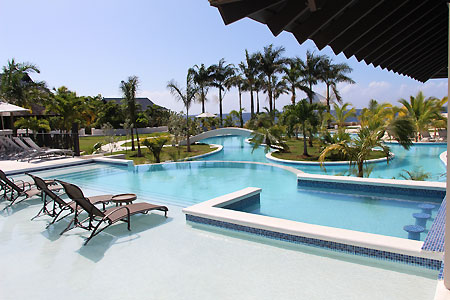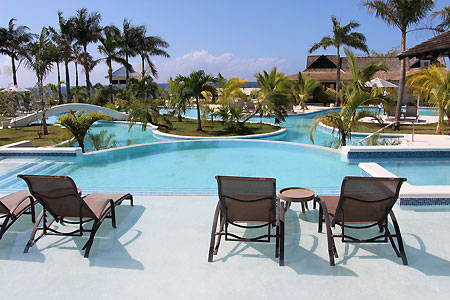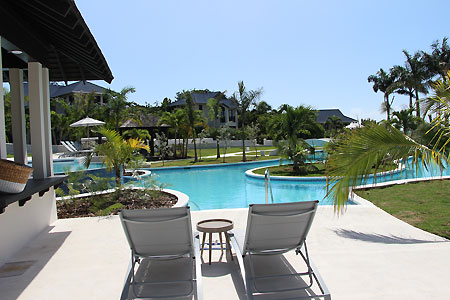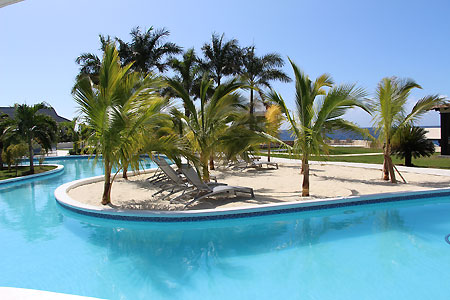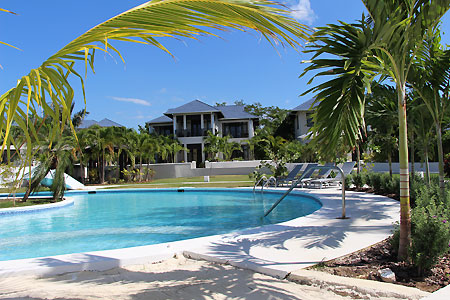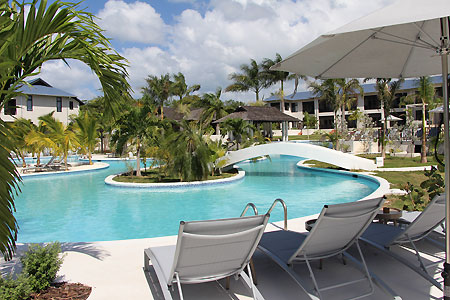 Zest Restaurant
Your culinary journey of Jamaica's finest flavours start at The Cliff. Awaken your taste buds and enjoy the epicurean adventures featuring the enchanting Zest Restaurant and the mouth-watering delights of award-winning Chef Cindy Hutson and her team of culinary experts.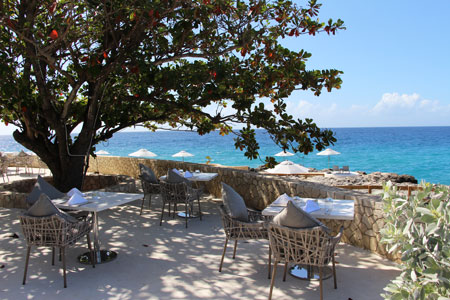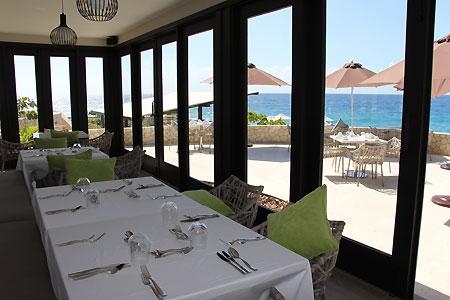 Cliff Bar, Sea Pool and Sunning Areas, Massage Hut Views
On the water's edge of the Negril cliffs, The Cliff Bar is the perfect setting to take in the sights and sounds of the turquoise waters. Open from 10:30 a.m. to midnight daily, the bar is lively, serves the best mixes and is a beautiful spot to watch the evening's sunset.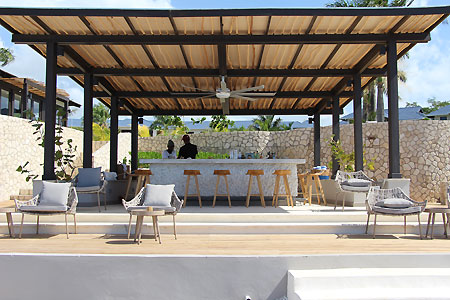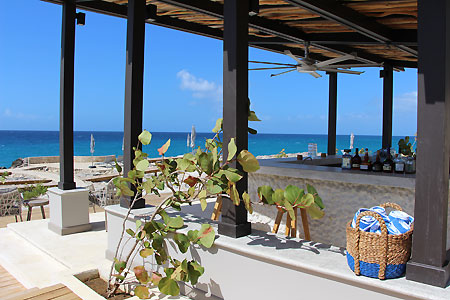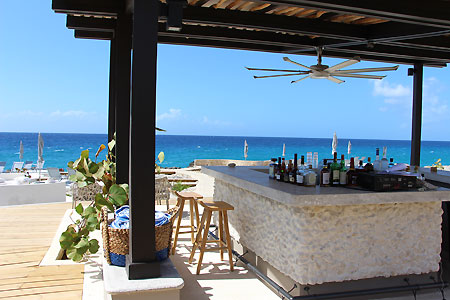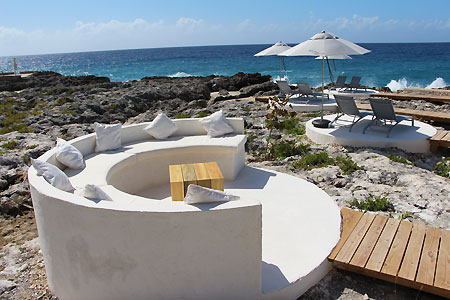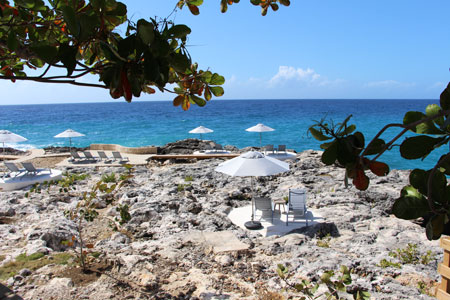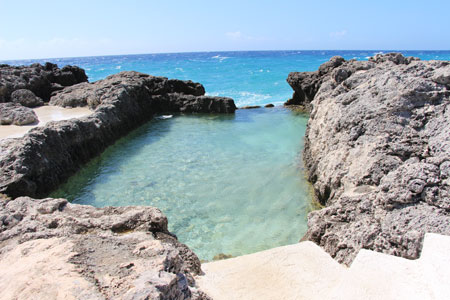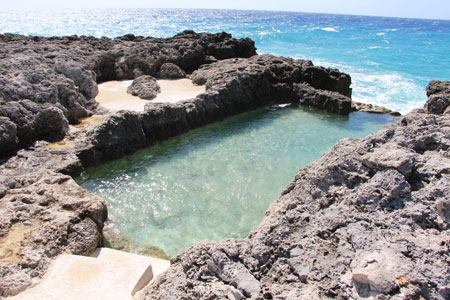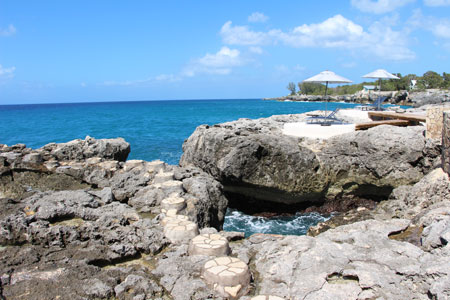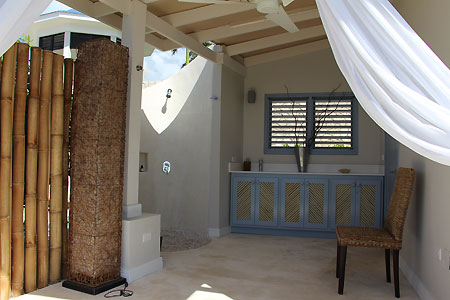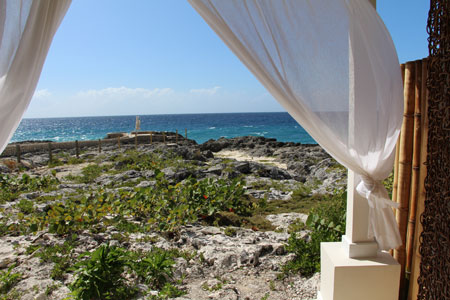 Other views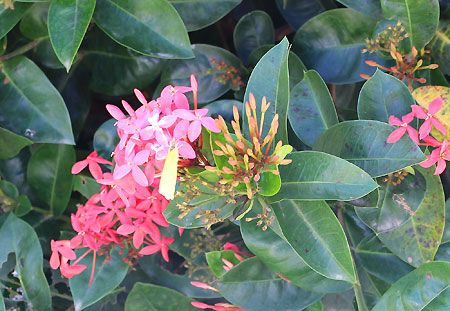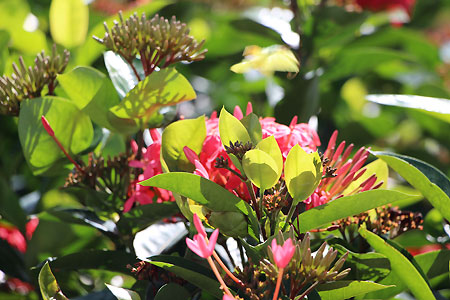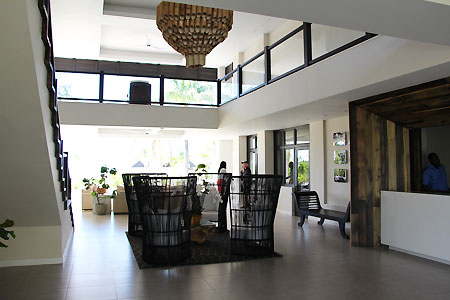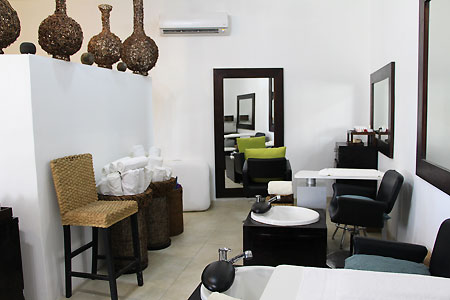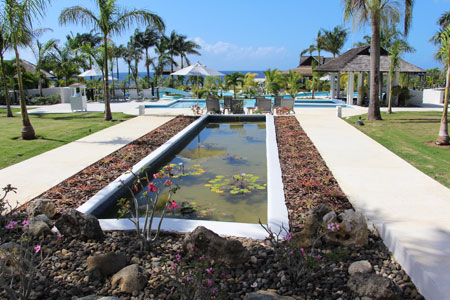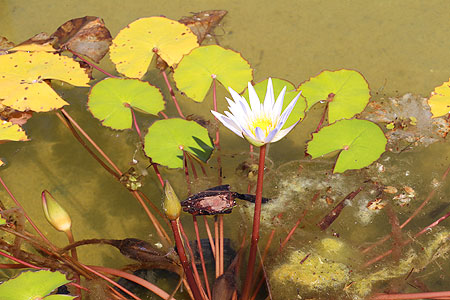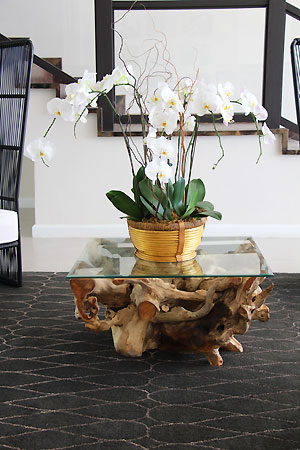 back to top