BEACH RESORT MAP
Click on resort name for additional photos and information from our 23 years experience in Negril

CLIFF RESORTS MAP
Click on resort name for additional photos and information from our 23 years experience in Negril since 1998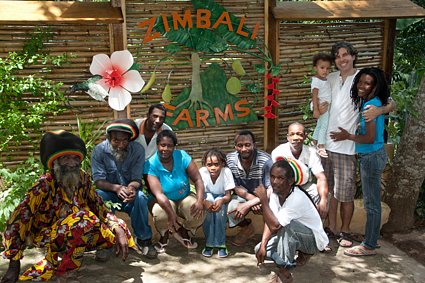 Zimbali Retreats - Canaan Mountain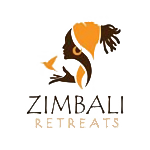 Eco-friendly, Spa, Eco Friendly, Organic, Meals and fruit drinks included, Coffee Bar
Zimbali Retreats is the end result of years of dedication and love.
Come and experience the peace and tranquility that only being close to nature can bring.
Immersed in the silence of the mountains or lulled by the sound of the sea; sleep like you've never slept, feel like you've never felt as your mind slows and you begin to hear.
Allow Mark, Alicia and the Zimbali family to take you back in time and share with you a way of life that has always existed: Harmony with nature.
Being located in the tropics allows Zimbali Retreats to benefit from Mother Nature year round.
Zimbali Retreats - Canaan Mountain Spa
Serenity Spa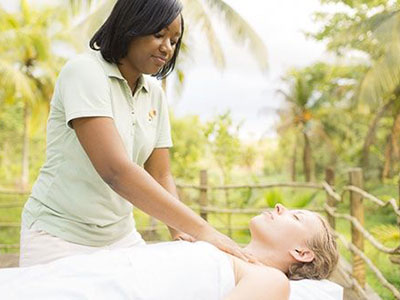 Zimbali is very proud to offer a full line of spa treatments to make your vacation complete.

Massages
Body wraps
Facials
Hair
Nails
Specially designed river Hydrotherapy
No matter you desire, Zimbali has something just for you
There is no need to reserve your treatments ahead of time- Zimbali is here waiting for you

Stacy Ann Robinson
Ms Stacy Ann Robinson is a dedicated Massage Therapist/Esthetician who has combined her lifelong passion for the practical use of natural products with the love of the healing arts. Serenity Spa is proud to have become the perfect foundation from which practice to her unique talents.
Ms Stacy is a woman who takes great pride in helping people to maintain a healthy lifestyle and beautiful skin. She sees the beauty in all things, and feels this is an essential element in all forms of well-being.
Ms Stacy is a very highly trained. She is a graduate of the reputable Unique Touch Institute and the Western School od Body Work. She has extensive experience in hotel settings and has a long and loyal list of private clients.
Ms Stacy specializes in a True Traditional Facial. This is a natural hand's on approach to cleansing and repairing the skin which combines therapeutic manipulations of the body as well. She also specializes in body wraps and exfoliations, nails, makeup, therapeutic massage and pressure point touch.
Ms Stacy makes many of her own herbal products using the finest of natural ingredients - most grown here on the farm. Her quiet yet friendly nature brings peace to any treatment.
Get ready for a truly natural, rejuvenating, and healing experience.
Massages
Swedish Massage - 60 minutes - $60
A soft and relazing massage which rejuvenates the mind, body, and soul. A combination of smooth motions and kneading are used to melt away muscle tension and improve circulation.
Deep Tissue Massage - 60 minutes - $70
A full body massage designed to reach the deeper muscles of the body. This massage is ideal for those who prefer deep and direct pressure for muscle tension and stress relief. Recommended only for those person who receive massage on a regular basis.
Aromatherapy Massage - 60 minutes - $65
A deeply relaxing Swedish massage which is enhanced by using an essential oil of your choice. Options include lemon grass, lavender, rose and sandalwood. Find the aroma that is perfect for you.
Muscle Tension Therapy - 60 minutes - $80
A deep-muscle relieving massage applied with a blend of lemongrass and sweet orange oils. Herbal warmed aromatic compresses are applied to the body to warm and relax the muscles; this is followed by deep tissue techniques. This combination of heat and pressure melt away your muscle tension.
"De-Stress" Massage - 30 minutes - $30
Medium to deep pressure - designed to relieve muscle knots and tension specifically held in the back. A stress relief massage taht leaves you relaxed and re-energized.
Serenity Spa Renewal - Signature Spa Treatment - 80 minutes - $110
This treament includes a combination of Swedish deep tissue and pressure point techniques, which relax, stimulate and energize the body. Also included is a soothing foot massage that focuses on pressure points that target areas for poor circulation or an overworked body. Bring balance back to your body.
Body Treatments
Coconut and Ginger Body Bliss - 30 minutes - $30
Indulge in a delicious aroma of coconut and ginger combined with a flawless exfoliating texture that melts into the body. Ginger has been used for medicinal purposes for thousands of years. It is great for sensitive skin and acts as an anti-inflammatory agent and cleanser as well; this decreases redness and helps with many skin disorders. This scrub will leave skin fully cleansed and rejuvenated - making it firmer and more youthful.
Blue Mountain Coffee Scrub - 30 minutes - $30
Coffee is a natural exfoliant that rejuvenates dull tired skin. This caffeine enriched body scrub increases circulation which helps to reduce the appearance of cellulite; it also nourishes, tones, and brightens as it removes dead cells. Don't miss this Jamaican special.
Aromatherapy Sea Salt Exfoliant - 30 minutes - $40
An infusion of Sea Salts with your choice of essential oils is prepared just for you. This deeply exfoliating scrub improves circulation, replenishes minerals, smooth's the skin and will really get you glowing. The treatment ends with a skin moisturizing body butter.
Cucumber and Aloe Body Wrap - 60 minutes - $60
This is just what the doctor ordered for skin in both sunny and winter climates. This Skin healing body wrap is followed by a hydrating body lotion that seals in the goodness of the cucumber and aloe. This relaxing wrap restores moisture and firmness to dry dehydrated skin and is instant relief for sun burned skin. Give your skin this healing gift today.
Pumpkin Spice Body Wrap - 60 minutes - $60
This aromatic blend of pumpkin, orange, honey, and cinnamon relieves muscle aches and pains. This wrap also includes a full body exfoliation, warm pumpkin mask, and orange blossom massage - wow!
Chocolate Body Wrap - 60 minutes - $65
Treat yourself to dessert with this aromatic and detoxifying masque. This cocoa enriched body wrap contains glycerides which deliver natural moisturizing lipids and fats which plump up the skin and eliminates wrinkles. These same glycerides also stimulate the circulatory system and produce a slimming effect to the body.
Take Me to the River
River Cool-Down/Hydrotherapy - 40 minutes - $35 (seasonal)
Just around the corner is a beautiful flowing river. Lay down on chairs directly in the motion of the water; as the river flows below you and the bamboo sways above, close your eyes and just relax. Water is rained upon you and you receive a cool soft "cupping" massage. Lemon grass is placed under your nose; cucumbers under a cold rag cool your eyes and temples. Now just relax, listen and let go. Return to relity with a glass of homemade lemongrass sun tea - cooled by the river.
River Clay Facial - 40 minutes -- $45
Come to a deep spot in the river where Bob Marley himself used to come and swim. Lay down upon broken stone walls that quietly tell of the 300= year history of Canaan Mountain. Your feet soak in the cold water while your face is first cleansed, then a special skin firming clay applied. Bamboo sways overhead as cucumber slices are applied and you relax and let go to a gentle scalp massage. Return to the reality with a glass of homemade lemongrass sun tea - cooled by the river.
Facials
Mini-Refresher Facial - 30 minutes - $35
This mini facial is the perfect "pick me up" for the skin on the go. It includes a gentle cleanse, exfoliation and mask, completed with a hydrating application. Isn't your face worth it?
Age Defying Facial - 60 minutes - $60
A deep cleansing and exfoliation of the skin is followed by 3 repetitions of skin healing natural Aloe Vera, applied as facial massages. Finish it off with cucumber slices applied beneath a cool compress to the eyes. Relax and let go while receiving a scalp massage which soothes and quiets the mind. Your face will glow with refreshed skin and your eyes will mirror the smile of relaxed soul.
Deep Cleansing Facial 0- 80 minutes - $70
A facial treatment to combat dehydrated and irritated skin. After assessing your skin's needs, the appropriate facial will be applied to rejuvenate skin. This dramatic treatment will leave your skin feeling enriched, extremely hydrated and glowing.
Nails
Papaya Escapade Manicure - 45 minutes - $40
Pamper your hands with a papaya infused scrub which hydrates and soothes the skin. A papaya moisturizing mask is then applied and followed by a lengthy hand massage. Finish this off with your nails being groomed and polished to perfection and one can easily see why this is the best 45 minutes you may spend.
Papaya Escapade Pedicure - 50 minutes - $45
Treat your feet to a papaya bubble bath and exfoliation, followed by papaya moisturizing foot mask and soothing massage. Then relax as your nails are filed, shaped, and polished to perfection...this is what is means to be pampered to your toes.
Serenity Nails Package - Because You're Worth It - 100 minutes - $110
Enjoy this full service treament of the head, hands, and feet. This package includes:

Cucumber slices under a cool compress to the eyes
Scalp and facial massage
A lavender mint exfoliation to smooth out the rough spots
A luxuriously rich body butter application
All nails trimmed, shaped, and polished
Relaxed, refreshed and polished...this is what it truly means to be pampered from head to toe.

back to top