BEACH RESORT MAP
Click on resort name for additional photos and information from our 23 years experience in Negril

CLIFF RESORTS MAP
Click on resort name for additional photos and information from our 23 years experience in Negril since 1998

We require 48 hours notice to book a tour!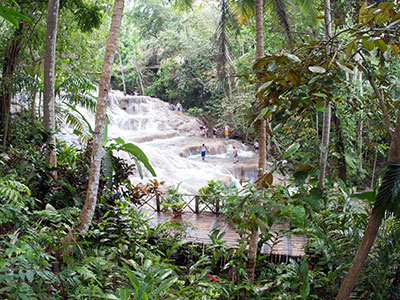 Dunn's River Falls

Private Tour, Scenic Tour, Lunch Provided, Entrance Fees Included, rates
Dunn's River Falls is one of Jamaica's national treasures. Globally, it is as well known as reggae and equally stimulating. There are few places where the Arawak name "Xayamaca" - land of rivers and springs - is more apt. The Spaniards called the area "Las Chorreras", the waterfalls or springs and it is truly one of the most beautiful spots on the island.
Dunn's River Falls Photos
back to top